Gordon Ryan Is Leaving New York, Where Will He Go?
Gordon Ryan Is Leaving New York, Where Will He Go?
The P4P #1 grappler on earth has announced he is moving, but where is he headed?
Nov 11, 2020
by Michael Sears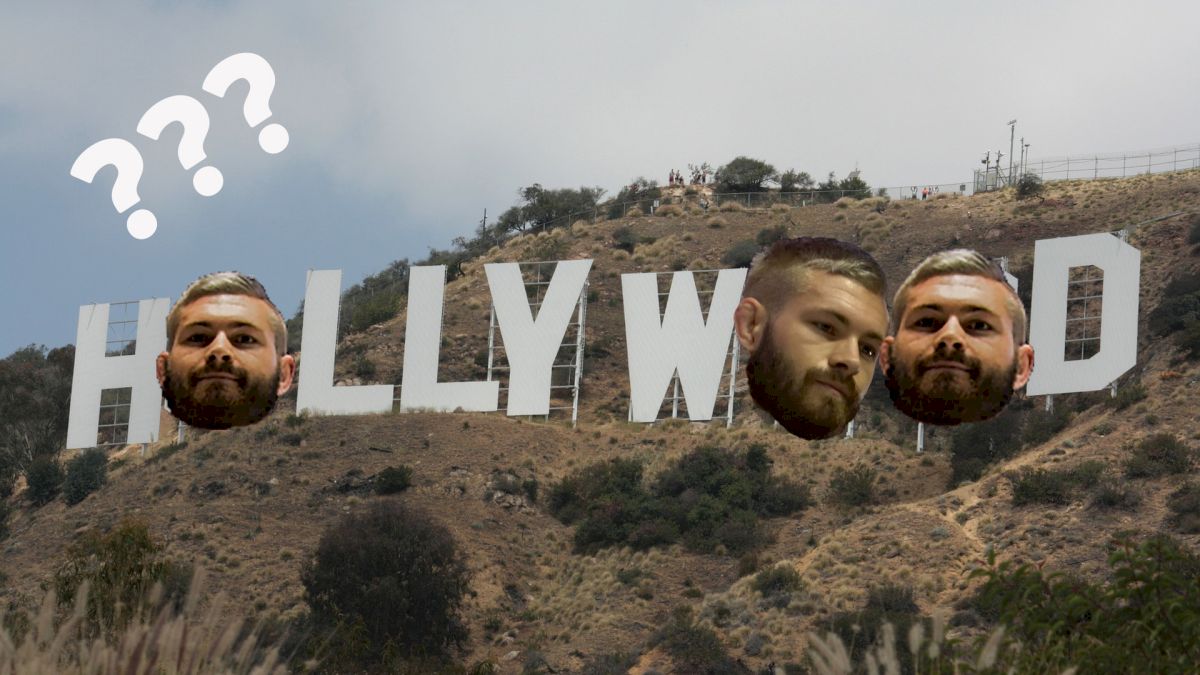 Unlock this article, live events, and more with a subscription!
Get Started
Already a subscriber? Log In
Gordon Ryan has always been a polarizing figure in the grappling community. Maybe it's the crown, the middle fingers or the constant roasting of his adversaries on social media, but the top ranked grappler on earth is sort of a love him or hate him kind of guy. While he has a legion of die hard fans, ready to go wild on a business like Ruth's Chris Steakhouse or Macy's at a moments notice, there is an equally sized amount of haters ready to comment "Felipe Pena 2-0" on any random, not even jiu-jitsu related post.
Watch: Gordon Ryan Top 10 Submissions Highlight
So naturally when Gordon announced that he is selling his house for $1.2 million and moving out of NJ, it sparked a ton of interest on social media -
If you want to know how much people love to hate Gordon, a video of some boxes in his garage has been viewed over 100,000 times -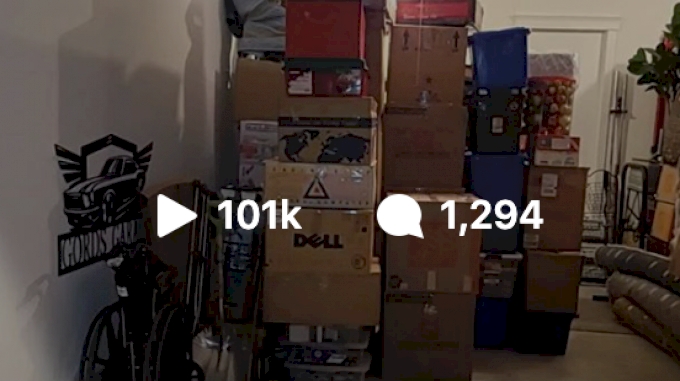 ---
Where Is He Going?
What is shocking about this move is not the suddenness of the announcement, but the fact that Gordon is leaving the area where he found such great success. He trains in NYC under his coach John Danaher at the Renzo Gracie Academy in Manhattan. His mentors Garry Tonon and Tom Deblass own schools in New Jersey. So where to?
"I'm moving to a place that is not New Jersey."
The move announcement has been secretive. I talk with Gordon almost every day and even I don't know where he is going. I'll try to speculate on where he is headed, accompanied by some horrible photoshops of the location. I'll warn you ahead of time, this is the worst article I've written in a career of mediocre articles -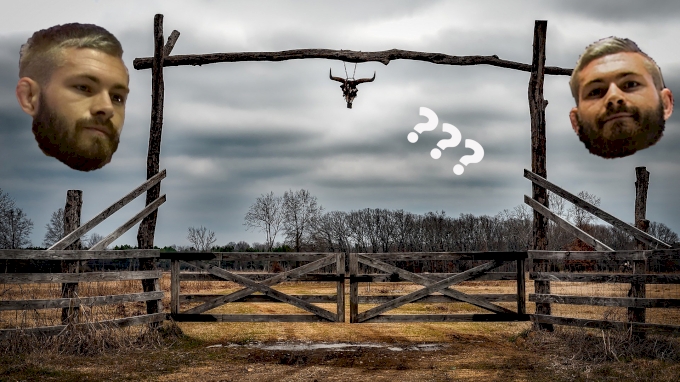 Texas
Gordon has competed in the state of Texas twice during the COVID-19 pandemic, at WNO in Dallas and Austin, and seems to have an admiration for the Lone Star State. It's a red state with low taxes, certainly two things that would factor into his decision. Texas has also become the mecca of jiu-jitsu events in the pandemic era, something that would no doubt be convenient for Gordon. Is it Texas? Seems to be a front runner here, this is what Gordon has to say about Texas -
"Texas and Florida are really enticing. I love Texas, specifically Dallas is one of my favorite places ever. Texas is definitely up at the top of the list, I'm not going to say whether I'm going there yet, but it's definitely up there."
---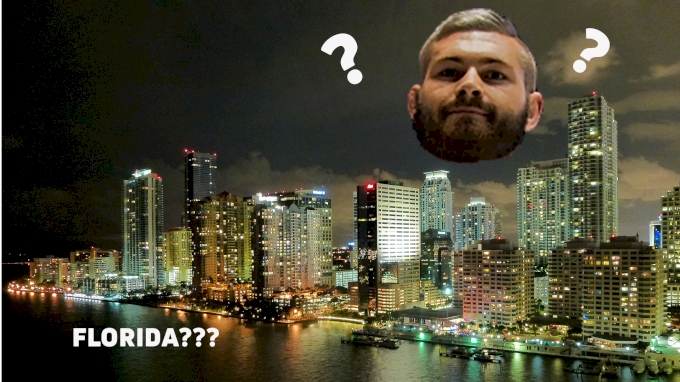 Florida
Florida fits two of the main criteria Gordon is looking for, a red state and no personal income tax. Gordon recently bought his mom a house in Florida, and also went on vacation to Florida not long ago. Florida has a thriving jiu-jitsu scene, and like Texas is one of the few locations currently putting on events. Here is what Gordon had to say about moving to Florida -
"Another place is Florida. My mom lives in Florida so I would be close to her. I've been to multiple places from Tampa to Orlando and the Miami area, I've been all over Florida. Florida is a place I love as well."
---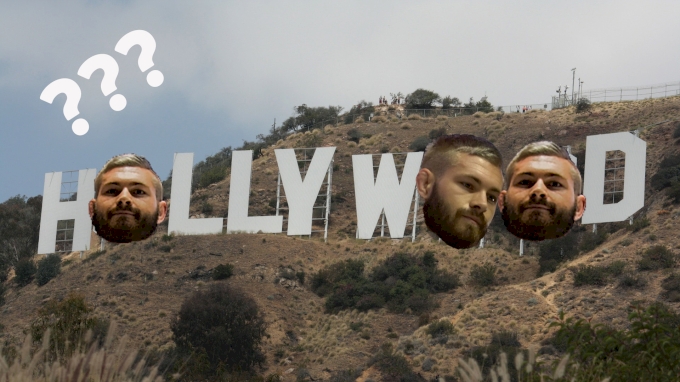 California
It's a jiu-jitsu hotspot, but this one isn't happening in my opinion. I doubt Gordon wants to change coasts only to have Gavin Newsom to attack online instead of Phil Murphy. In fact, I'm pretty sure he regularly goes after Newsom even while living in NJ. The weather is nice, the jiu-jitsu is good, but I don't think we see Gordon living in California any time soon. Here is what he had to say -
"California is actually a place I really loved, it used to be my top pick for a place to move. I used to love going to L.A., specifically the Beverly Hills area. I used to love to go down to San Diego, southern California is my favorite, the San Diego area. But California is basically turning into a worse version of New York at this point. It's getting bad over there, so California is not really a place I am considering."
---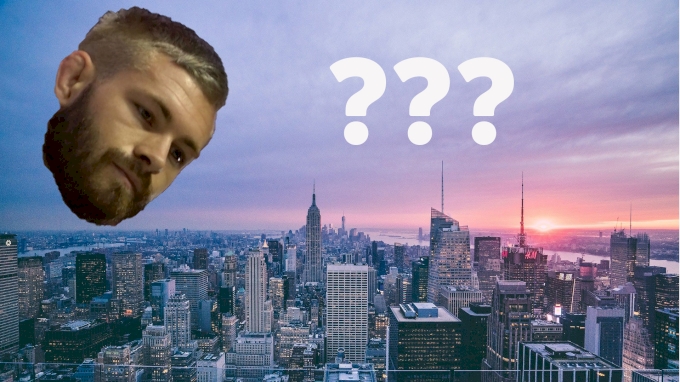 New York City
He's lived there before, and it would be closer to the blue basement and Danaher. He seems to absolutely despise NYC though, and it would present the same problems that have him fleeing NJ. I don't see why he would sell the house he recently purchased in NJ only to move across the Hudson river, but this is what he said about a NYC move -
"My training at Renzo's was always in New York City, I lived in New York for a few years, rent is actually cheap in New York because everyone is leaving there. But New York is definitely not a place I'm ever moving back to in my life."
Ok, so it is definitely not going to be NYC.
---
"So Florida, Texas and New Hampshire would be my top three picks. A school will be opened, an affiliate program will be made. You will have direct access to being affiliated and direct access to coming to the school if you live in the area. So thats the plan right now, we will have more information as we go along, but there are some big things coming for sure."
Gordon has told me that his announcement of his new location will be made in the next couple of weeks. sometime. Another very important question however is this - what will Craig Jones do?