WNO: Kaynan Duarte vs Rodolfo Vieira
Jon "Thor" Blank Was A Part-Time Grappler When He Made The ADCC Semifinals
Jon "Thor" Blank Was A Part-Time Grappler When He Made The ADCC Semifinals
Until recently, Jon "Thor" Blank was working a full-time job as an electrician. His upcoming Who's Number One opponent, Vagner Rocha walked a similar path.
Dec 3, 2020
by Corey Stockton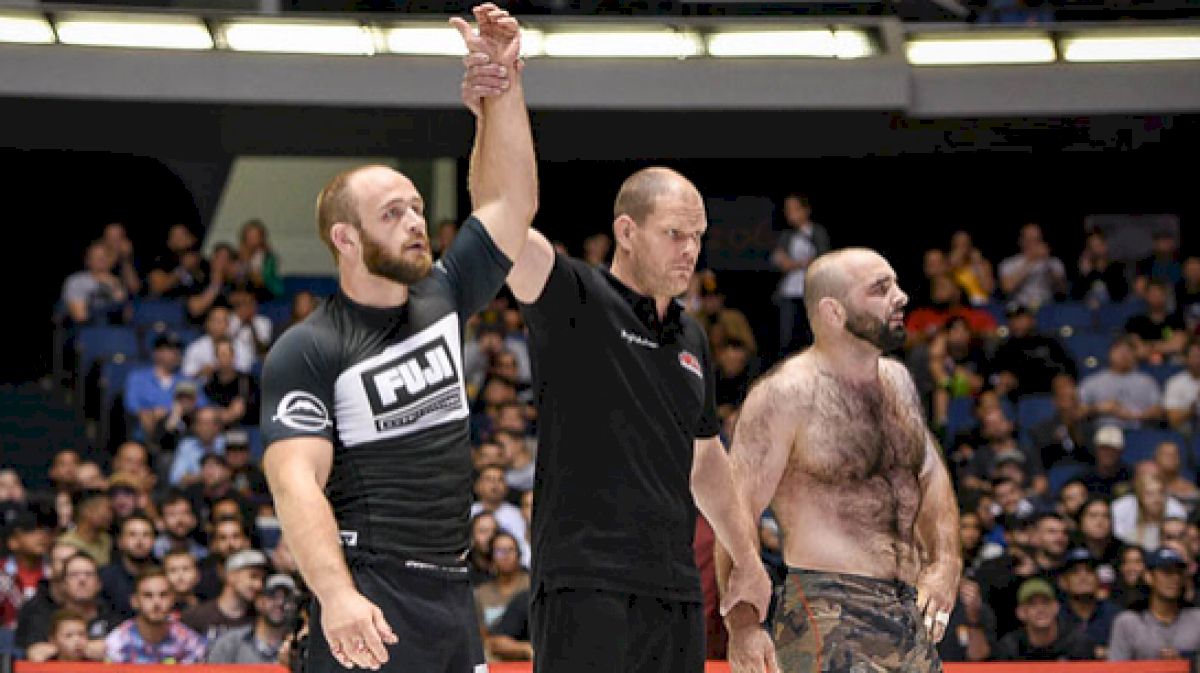 Unlock this article, live events, and more with a subscription!
Get Started
Already a subscriber? Log In
Until recently, Jon "Thor" Blank was working a full time job as an electrician. He had to use some of his last vacation days in 2019 to compete in ADCC, where he made a name for himself with an opening round submission over Rustam Chsiev. He went on to beat Murilo Santana, before losing in the semifinals, taking fourth in the 88 kg division.
Before leaving that job a few months ago, Blank routinely woke up early to work out, and was only training once a day after work.
Now that he's quit his trade to teach and train full time, Thor can focus all of his energy on his competitive career.
"I got an extra 40-plus hours every week that I can do other things," Blank said. "I was only ever training once a day and most days I was able to weight lift, too. But now I can weight lift, train twice a day if I want to, and I can do a whole bunch of recovery stuff which has been a huge help. That's the biggest thing that I have time for now is that I can get proper sleep. For the past couple years, I was getting five to six hours of sleep a night."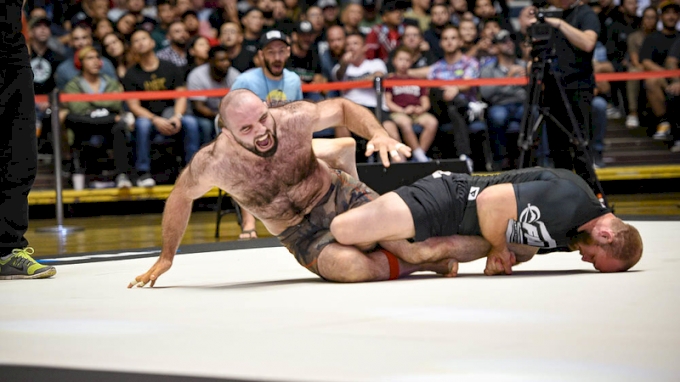 Even before Thor was free to focus on his training, he worked his way near the top of the 185 pound rankings through pure grit and determination. Blank went from white belt to black belt at his home gym, 10th Planet Bethlehem, in just five years.
He had had previous grappling experience; he wrestled in high school in District XI of Pennsylvania, where he won a district title as a sophomore, and took second place in the district championship as a junior, pinning all three of his opponents before the final.
District XI is a hotbed of wrestling talent. It has produced 14 NCAA champions and dozens of All-Americans. Blank received Division I wrestling scholarship offers, but turned them down to become an electrician.
While Jon has a reputable wrestling pedigree, he hasn't used it much in competition. He's developed a menacing guard, from which he's tapped most of his opponents. As a black belt, he's won seven of his ten matches via submission, including recent wins over veteran Adam Wardzinski and no-gi world champ Manuel Ribamar.
Watch: Jon Blank Heel Hooks Manuel Ribamar At Fight To Win 154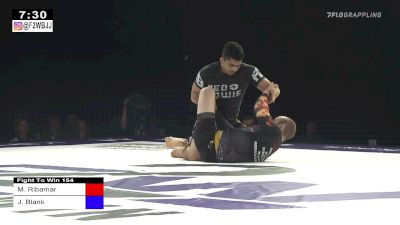 Unlock this video, live events, and more with a subscription!
Get Started
Already a subscriber? Log In
"I think the main reason he's at where he's at is himself, putting in the work and believing in the system," said Zach Maslany, one of Blank's coaches at 10th Planet Bethlehem. "Now that he's quit his job, I can't wait to see where he goes. He's teaching more; he's training more."
Thor's path closely resembles that of his upcoming opponent, Vagner Rocha. Like Blank, Rocha worked a full-time trade job until after he earned his black belt. And like Blank, Rocha manifests his blue-collar attitude on the mat.
Their upcoming match on December 11 at Who's Number One: Duarte vs Vieira, will be a showcase of work horses. Both competitors have excellent stand up games, to bolster their well-rounded jiu-jitsu. And both men have proven they understand how to grind.