Unlock this article, live events, and more with a subscription!
Get Started
Already a subscriber? Log In
Our newest FloFilm, "American Jiu-Jitsu," will premiere on Wednesday, December 23rd. Reid Connell attempts to dive into the origins of jiu-jitsu in the USA and where it's going. Watch the trailer here -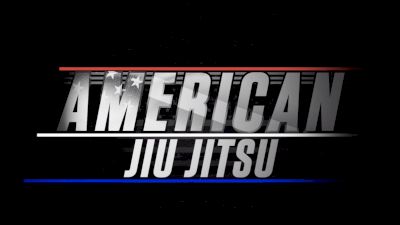 Watch: American Jiu-Jitsu The Movie
But Who Is The American G.O.A.T?
A hot topic has always been who could be considered the greatest of all-time from the USA, but until recent years there were only a few candidates. With athletes like Mikey Musumeci, Gordon Ryan, Jamil Hill-Taylor and JT Torres conquering the sports biggest tournaments in recent years, there is ammunition for a serious debate here.
I'm. going to attempt to answer that question, and considering I have ties to athletes here like Gordon, Mikey and Keenan, I'll try to use a points system to keep it subjective as possible. This is the scoring system I'm using, with absolute titles getting a x1.5 boost and IBJJF results only counted for black belt.
Tier One: ADCC and IBJJF Worlds (Gi)
First Place 20 points
Second Place 10 points
Third Place 5 points
Tier Two: IBJJF Pans (Gi) and No-Gi Worlds
First Place 5 points
Second Place 2.5 points
Third place 1 point
Tier Three: Abu Dhabi World Pro, IBJJF Europeans (Gi) and No-Gi Pans, CBJJ Brasileiro, EBI
First Place 3 points
Second Place 2 points
Third Place 1 point
Now before you become displeased by the results, remember that this is all make believe, I don't care about this and you shouldn't either.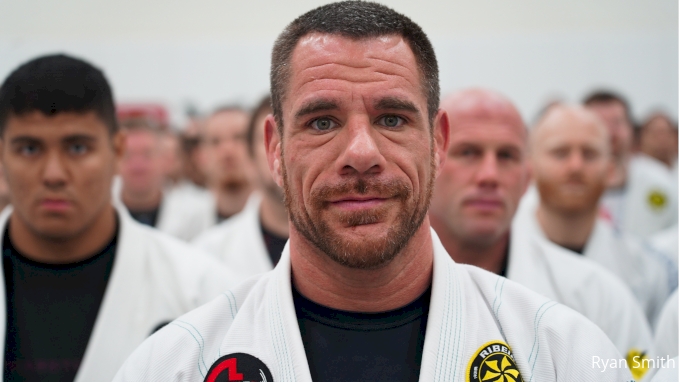 1: Rafael Lovato Jr (140.5 points)
Rafael Lovato Jr has a ridiculous eight medals at the IBJJF World Championships, including his 2007 gold medal. That same year in 2007, Lovato became the first athlete ever to achieve the IBJJF Grand Slam at black belt, and is to this date still the only American to achieve the feat. Rafael is also an Abu Dhabi World Pro champ, having won every single major gi title in the game.
Watch: The American Rafael Lovato Jr
Lovato also has put together an impressive No-Gi resume. He finished second at the 2013 ADCC Worlds in Beijing. Lovato was close to making the podium three other times, finishing in fourth place after reaching the semis. He is also a three time IBJJF No-Gi Worlds champ.
IBJJF World champion and eight time medalist
IBJJF Pans, Euros and Brasileiro champion
Abu World Pro Champion
ADCC silver medalist
IBJJF No-Gi Worlds three gold medals
---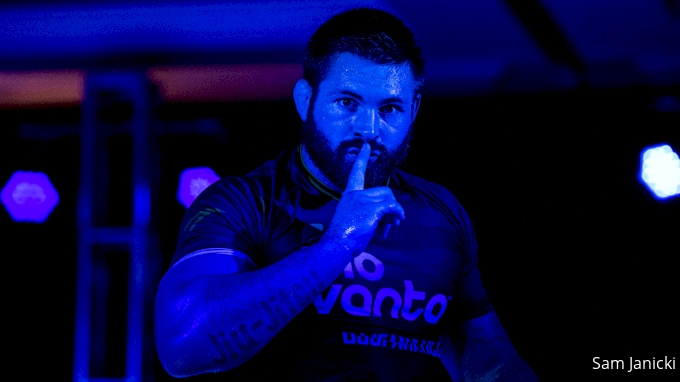 2: Gordon Ryan (117 points)
Impressive that Gordon is this high so early in his career, but that's what happens when he shows up and wins double gold whenever he wants to. Double gold at ADCC and another gold/silver run. Double gold at both No-Gi Worlds and Pans in the only times he competed at either.
Watch: The King Gordon Ryan Conquers ADCC
Whats even more impressive than Gordon racking up so many accomplishments in a short time is that many of his biggest wins are not even considered in this ranking. Gordon came into the sport at a time where professional jiu-jitsu matches were becoming increasingly common, and superfights have been a big focus of his career so far. The increasing importance of superfights for elite competitors will make any type of point ranking based solely on tournaments obsolete in the future without question, but "The King" was dominant enough in his few major tournament appearances to take the top spot.
ADCC three gold medals, one silver
EBI four gold medals
IBJJF No-Gi Worlds double gold
IBJJF No-Gi Pans double gold
---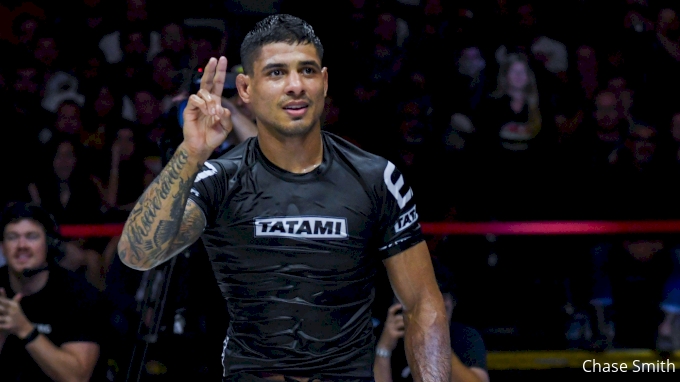 3: JT Torres (97 points)
JT Torres was a key piece to the first American super team during his days at Team Lloyd Irvin. He might be most known for his back to back ADCC gold medals in 2017 and 2019, but he also has a long list of gi accomplishments. He is a two time Pans champ, and has 14 medals total from IBJJF majors in the gi.
ADCC two gold medals
IBJJF Worlds two silver and two bronze medals
IBJJF No-Gi Worlds champion
---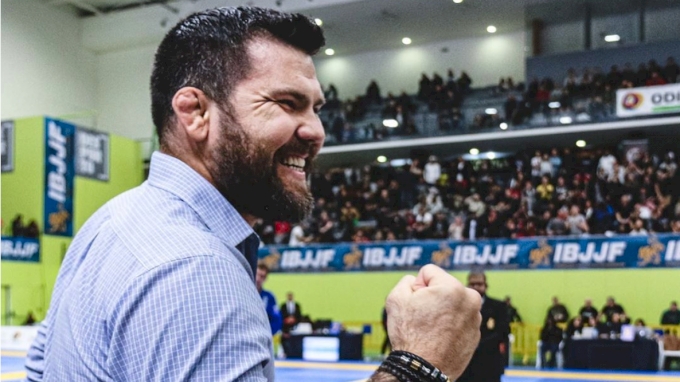 4: Robert Drysdale (87.5 points)
Many will argue that Drysdale, who has an American father but Brazilian mother and lived in both countries, does not count as an American. But the guy was born in Utah, so shut up. He counts as both.
The only athlete from the USA who won both ADCC and an IBJJF Worlds title at black belt, Drysdale also had four more medals between those two tournaments.
ADCC gold and bronze medals
IBJJF Worlds gold medal, two silver and one bronze
---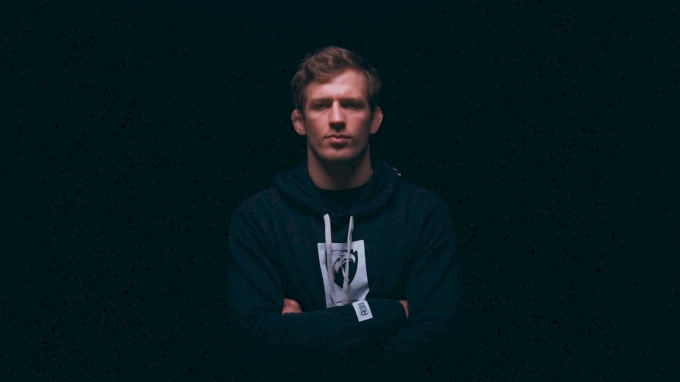 5: Keenan Cornelius (86 points)
While everyone likes to assume the worm guard innovator Keenan to be a gi competitor primarily, it is his no-gi accomplishments that put him this high on the list. Keenan has four ADCC medals, including a bronze from the absolute in 2013, to go with two No-Gi worlds golds and another two podium finishes in the absolute.
Watch: Ronin The Year Of Keenan Cornelius
While the big ones, an ADCC or IBJJF gi worlds gold medal, have eluded Keenan so far, he's been close enough enough times to break the top five here. He has four gi Worlds titles, and has won Pans and Euros multiple times at black belt.
Four time ADCC medalist
Four time Worlds medalist
Two time champion at No-Gi Worlds, Europeans and Pans
---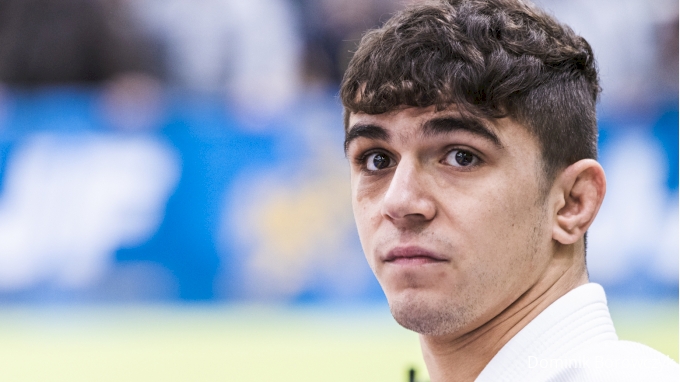 6: Mikey Musumeci (79 points)
This is the one that will piss people off, and for good reason. If I did this subjectively, without the point system, Mikey would have probably been second after Gordon. While he is the only three time world champion at black belt from the USA in the IBJJF, Mikey also doesn't compete very much. But when he does compete, he wins, and I'm sure if COVID didn't shut things down this year he would have a fourth worlds title and be ranked in the top 3.
Watch: The New Guard Mikey Musumeci
Mikey no doubt suffers from the scoring being favorable to those with absolute medals, but given his run at the Euros 2020 absolute we may see that change in the future.
Three time IBJJF world champion
No-Gi Worlds champion
Pans and Euros champion
---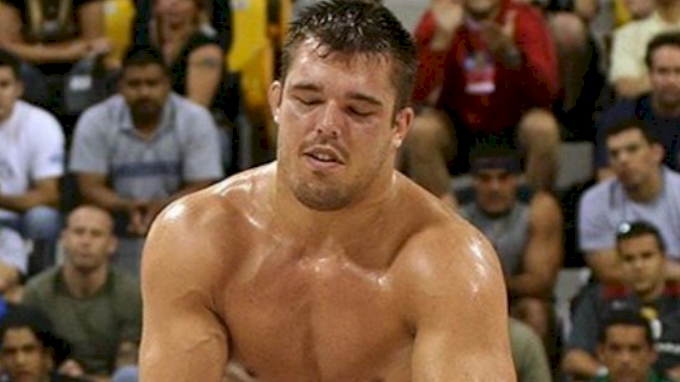 7: Dean Lister (60 points)
One of four Americans to win the Absolute at ADCC (only Mark Kerr wasn't included in this list, as he isn't really a jiu-jitsu competitor) Lister also came back to win his weight class in 2011, eight years after his absolute gold. A silver in 2013 capped off an incredible ten year run at ADCC for the leg lock innovator.
ADCC absolute and weight class champion
---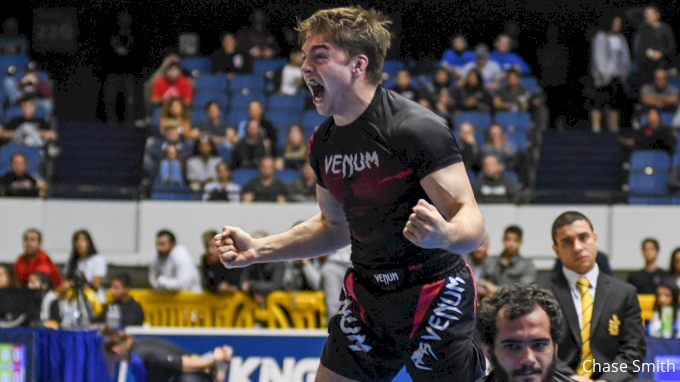 8: Gianni Grippo (42 points)
Gianni gets in here on an incredible amount of activity and a bunch of medals at IBJJF majors. While he has only made the podium at Worlds once, he is a No-Gi world champion and three time Pans champion. Golds at the Abu Dhabi World Pro, No-Gi Pans and a couple podium finishes at Euros are enough to get Gianni on this list.
Three time Pans champion
No-Gi Worlds champion
Worlds bronze medalist
Abu Dhabi World Pro champion
---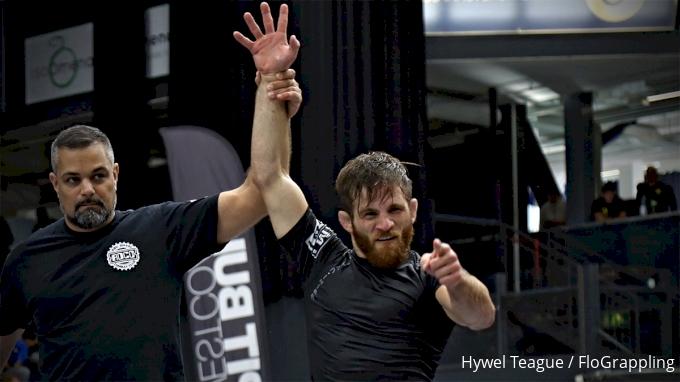 9: AJ Agazarm (37 points)
Love him or hate him, AJ has consistently made it to the podium at major events throughout his career. His big acheivement would be the ADCC silver in 2017, but he has also won No-Gi worlds and pans while also taking home multiple silver and bronze medals at both events. People may not remember this, but AJ has some major medals at black belt in the gi as well. He finished second at Pans in 2015 and third at Euros in 2014.
---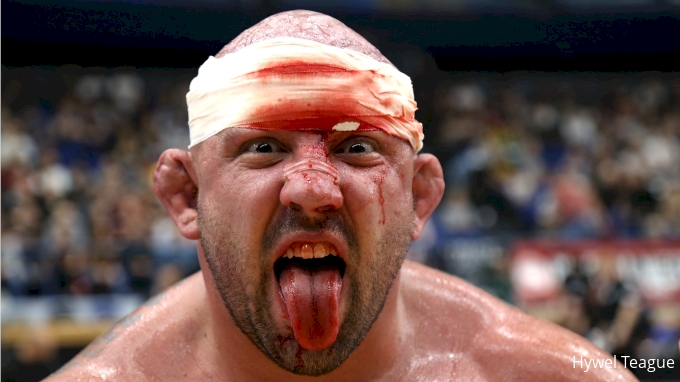 10: Orlando Sanchez (30 points)
Big O is one of only six Americans to ever win ADCC. He made the quarters in 2013, came back to win it in 2015, then also took home a silver medal in 2017. Like Lister, Orlando basically only competes at ADCC, and making this list only coming out of hibernation to compete every two years is astounding.
ADCC gold and silver medalist
---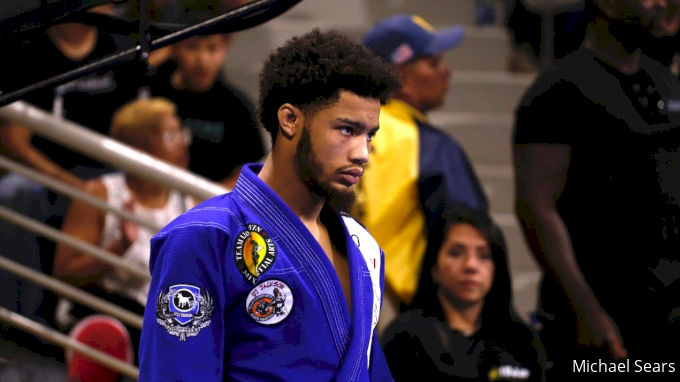 11: Shane Jamil Hill-Taylor (26 points)
Hurts not to have Jamil in there, so I just made it top 15. I considered remodeling the entire system to exclude anything but gold or maybe just majors just to get him in there, I mean the guy is a black belt world champion. He just doesn't have the body of work of some of these older competitors though, and seeing as this is a career accomplishments list that should count for them as well.
Jamil Hill-Taylor is a black belt world champion in the gi, but has not been very active since reaching the top of the podium in Long Beach. Like Mikey, I have no doubt that he will be near the top of this list by the time he is done, but it's still early in his career and he has the potential to do so much more.
IBJJF Worlds champion
---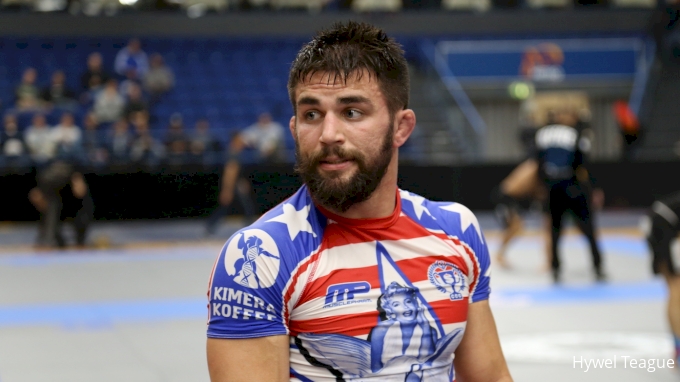 12: Garry Tonon (24.5 points)
Garry should get extra points for showing up at ADCC 2019 with an American flag coat, cowboy hat and rash guard. A pioneer in the sub only scene which is so popular today, Garry made his name at EBI, winning the event four times. Garry also finished third at ADCC 2019.
Four time EBI champion
ADCC bronze medalist
---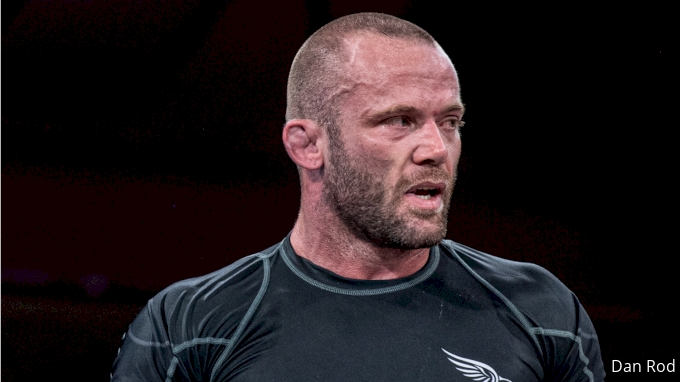 13: Josh Hinger (22 points)
Josh continues the trend that you see going on throughout this list, athletes that have had much more success in No-Gi than in the gi. He is a three time No-Gi Worlds champ, ADCC bronze medalist and finished second to Garry at EBI.
ADCC bronze medalist
Three time No-Gi Worlds champion
---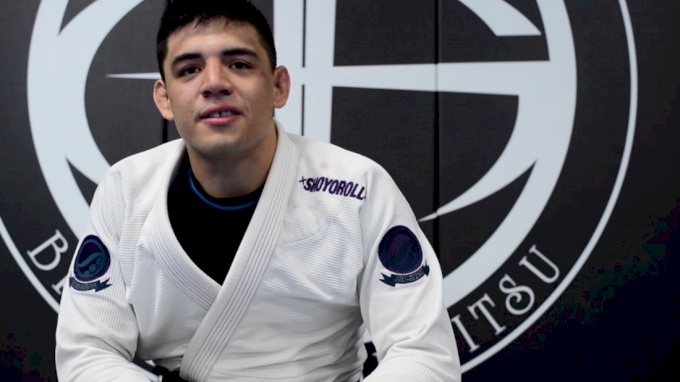 14: Michael Liera Jr. (16.5 points)
Liera has own both Pans and Euros in the gi, along with a few medals from both plus No-Gi Worlds.
IBJJF Pans champion
IBJJF Euros champion
---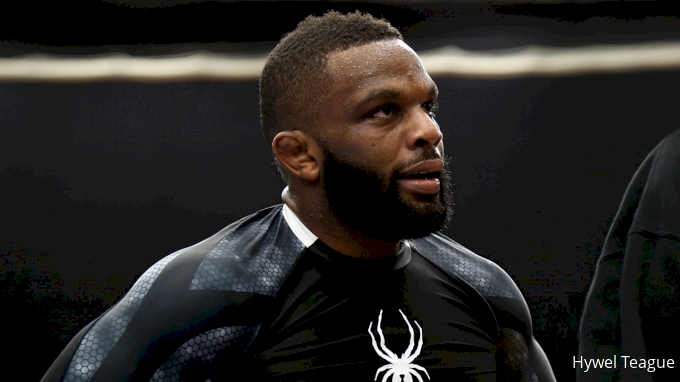 15: DJ Jackson (14.5 points)
I said TLI was the original American superteam, and with current members DJ and Jamil along with former members JT and Keenan all featured here thats incredibly obvious. A two-time No-Gi Worlds champ, DJ was doing it at a high level when Americans on major IBJJF podiums was a rarity,
Two time No-Gi Worlds champion
There you have it, if it was on just my opinion this list would look a lot different, and obviously you could tweak the criteria in ways that would greatly change things, but generally these are the best jiu-jitsu competitors of all-time from the USA, no matter what order you put them in.
Think you know your American Jiu-Jitsu History?