Discover The Winners Of The 2020 FloGrappling Awards
Vote NOW for the 2020 Female Grappler of the Year | FloGrappling Awards
Vote NOW for the 2020 Female Grappler of the Year | FloGrappling Awards
See the six athletes who have been nominated for The Best Female Grappler of 2020, and some of the factors that put them in contention. Vote for your pick!
Dec 30, 2020
by Corey Stockton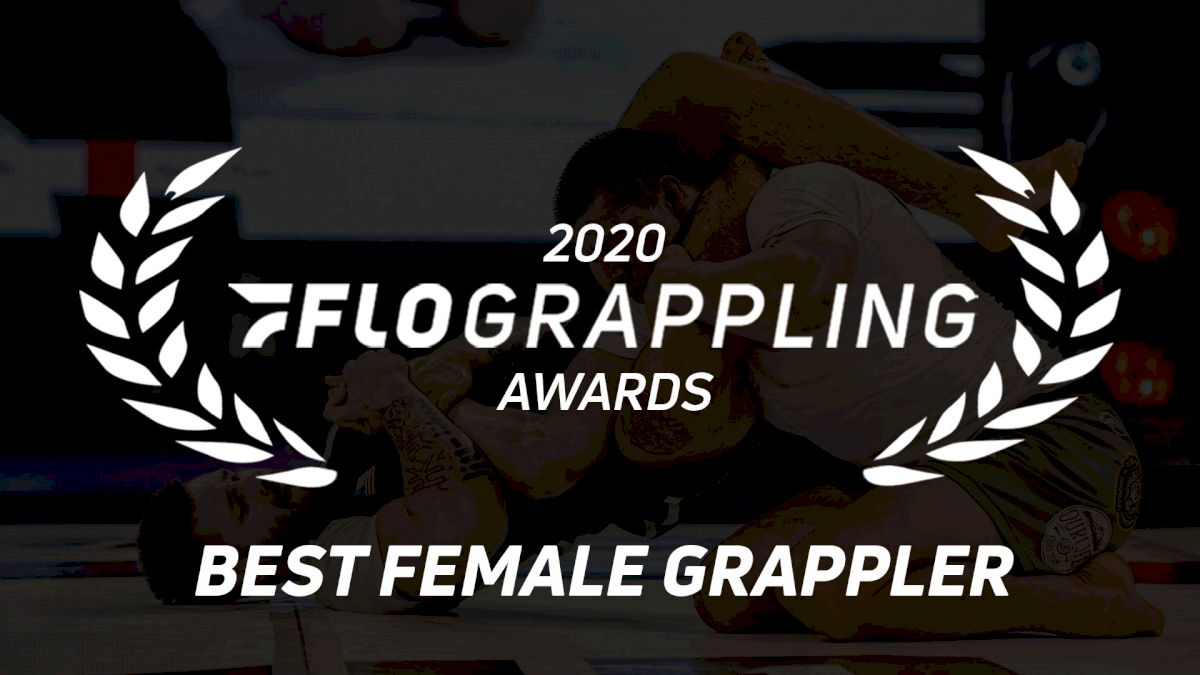 There were significantly fewer opportunities for competitors to perform in 2020 than in years prior. Still, several competitors found ways to set themselves apart, and to impress us in ways few other athletes can.
Six of them have been nominated for The Best Female Grappler of 2020. Some are new black belts, some have already spent years in the spotlight, and others are seasoned veterans. But they've each excelled in 2020.
Here are the nominees, and some of the factors which put them into contention.
See also:
Vote for the 2020 Male Grappler of The Year
Vote for the 2020 Breakthrough Grappler of The Year
---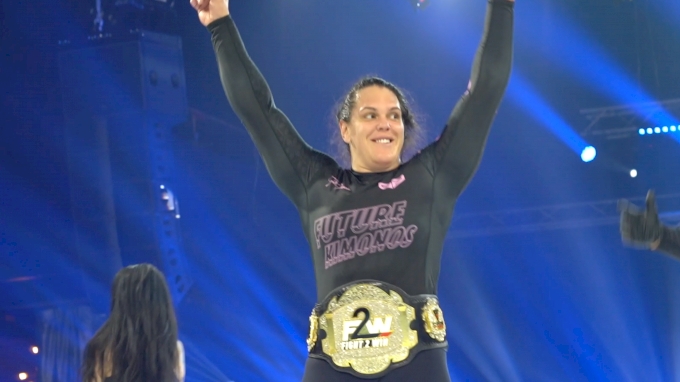 Gabi Garcia, is a candidate for the second time in as many years. She's only lost one match since 2017, and in 2020, she went undefeated in three bouts.
All of her matches in 2020 were against ranked opponents: Kendall Reusing, Elisabeth Clay and Claudia Do Val. Gabi earned one submission in those three matches, and has remained a puzzling challenge for any no-gi competitor. She finished 2020 at the top of the pound-for-pound female no-gi rankings.
---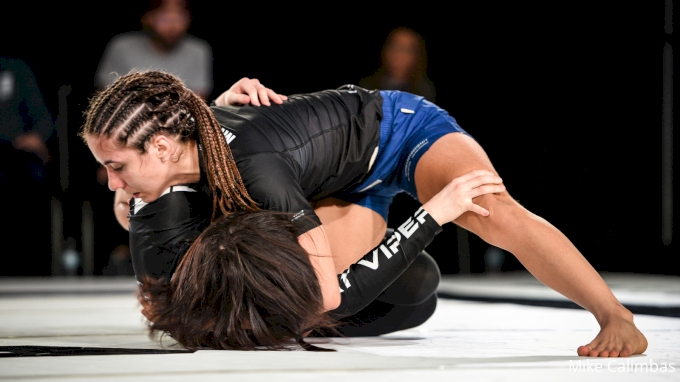 Like Gabi Garcia, Mayssa Bastos was also nominated for Female Grappler Of The Year in 2019. She had a huge year last year, but she doubled down in 2020, winning Euros and Pans titles and making a case that, if Brasileros and Worlds had taken place, she would have had an easy path to a grand slam.
Bastos was undefeated in 2020, finishing the year with an 8-0 record, including six wins against ranked opponents. She had two submissions on the year, and put her trademark guard passing on display at every turn.
Her toughest match in 2020 was at Who's Number One against Grace Gundrum, where she solidified her position as the no. 1-ranked strawweight.
---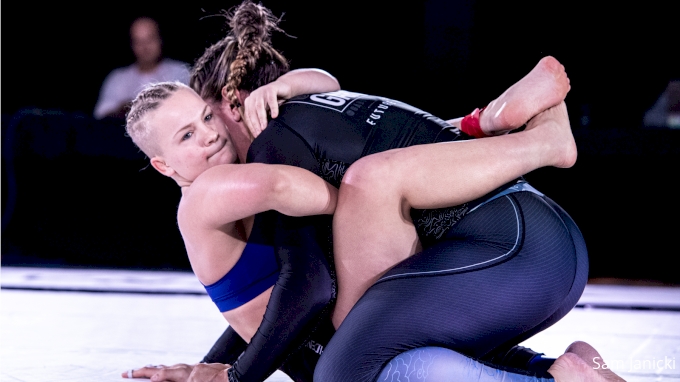 Elisabeth Clay was just a brown belt when she tore her way through a who's who of black belts on the submission only scene. She earned three submissions in four matches, defeating two ranked opponents and then calling for a match with the long-time no.1-ranked Gabi Garcia. She held Garcia to a decision victory in a 15-minute match at Who's Number One, and went on to earn three more submissions in as many matches at Subversiv 4.
With those, Clay achieved an 86% submission rate in 2020. She earned her black belt shortly after Subversiv, then lost in her black belt debut by decision in a Fight To Win match against Rafaela Guedes.
The loss to Guedes cost Clay a few spots in the rankings. She finished the year as the no. 7-ranked pound-for-pound female and the no.3-ranked heavyweight, but she spent much of the year in higher positions.
---
Rafaela Guedes earned her black belt in September on the AJP podium, and went right to work at taking over the middle, medium-heavy and open weight divisions. She earned double gold at Pans, and won the open weight division at No-Gi Pans.
Guedes finished the year with a black belt record of 10-1, including seven victories over ranked opponents. In seven IBJJF matches this year, Guedes conceded only two points and scored 29 points in those matches.
She earned three submission wins this year, as well as a monumental victory against Elisabeth Clay at Fight to Win. Clay had submitted Guedes twice at No-Gi Worlds in 2019, when both competitors were brown belts.
Guedes finished the year as the no. 2-ranked heavyweight in no-gi competition, and the no. 2-ranked middleweight in the gi.
---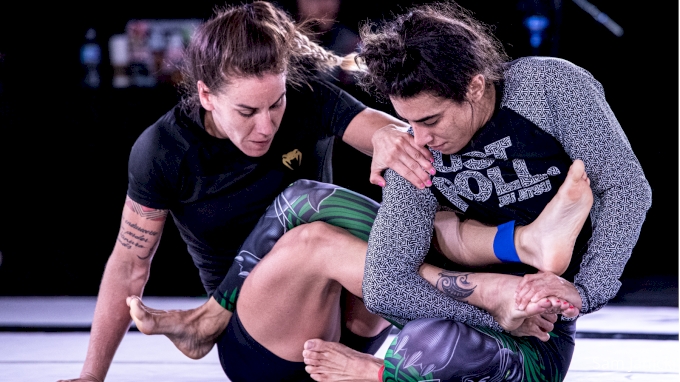 Nathalie Ribeiro finished the year with an 8-4 record, but two of those losses came against larger opponents. Ribeiro was featured on several highlight reels throughout 2020, and her explosive style of jiu-jitsu secured four submission victories.
Ribeiro finished the year as the no. 4-ranked gi lightweight and the no. 2-ranked no-gi bantamweight, and five of her wins in 2020 were against ranked opponents.
---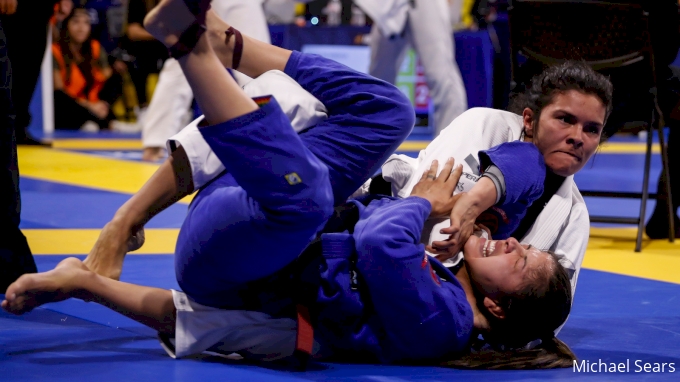 Ana Carolina Vieira was relatively less active than others on this list, but she excelled in her few opportunities. She finished the year with a 4-1 record. Her only loss was a split decision at Fight To Win against Nathieley de Jesus.
Ana Carolina earned three of her four wins against ranked opponents this year, and submitted one of them. And she won the Third Coast Grappling: Kumite VII tournament, an 8-woman bracket. She finished the year as the no. 1-ranked middleweight in gi rankings.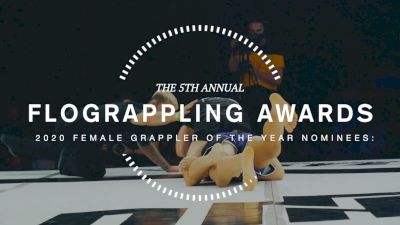 Vote below!