Create a free account to unlock this article!
Get Started
Already a subscriber? Log In
2020 was a challenging year for competitors to earn recognition. Still, a few competitors have found ways to throw themselves into the limelight. These six athletes, the candidates for Breakthrough Grappler Of The Year, sought out the biggest challenges, and routinely flourished.
Five of them have earned their black belts within the last four months, and one is still a brown belt. But they've each proven that they deserve our attention.
Here are the nominees for Breakthrough Grappler Of The Year.
See also:
Vote for the 2020 Male Grappler of The Year
Vote for the 2020 Female Grappler of The Year

---
Tainan Dalpra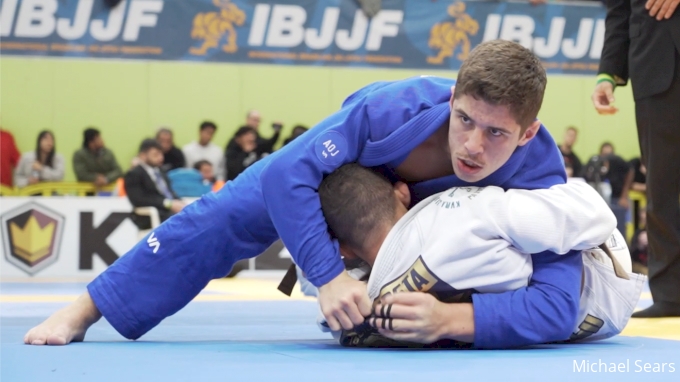 Tainan Dalpra made his brown belt debut at Euros in January, where won gold with five submissions in as many matches. That was just the beginning of the AOJ prodigy's stellar year, as he continued to run up the score against most of his opponents, demonstrating the depths of his crafty guard and smooth passing. He finished the 2020 season undefeated, with 19 victories and 16 submissions.
Gui Mendes promoted Dalpra on the podium at Pans after Dalpra won gold with three submissions in six minutes of total mat time. Dalpra has not yet competed as a black belt, but we're excited to watch the 20-year old test his skills against the best of the middleweight division.
---
Joshua Cisneros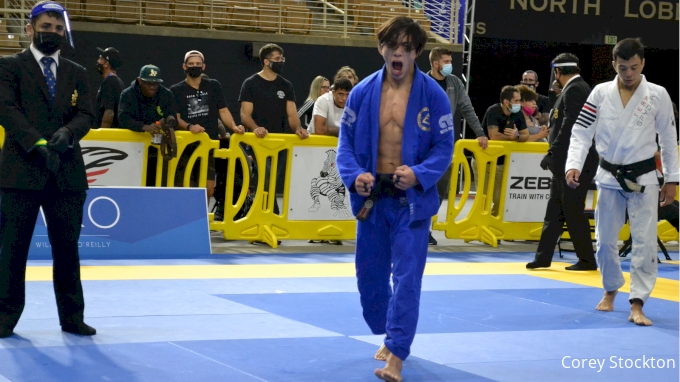 Josh Cisneros earned his black belt shortly before the IBJJF returned from hiatus for the Austin open. In his debut outing, Cisneros beat Thiago Macedo and earned his way into the final, where he lost to Isaac Doederlein.
He had his coming out party at Pans, where he beat the no.1-seed, Paulo Miyao in the quarterfinals, and went on to win gold in the light featherweight division. And at American Nationals, he beat Richar Nogueira and then avenged his only loss, outscoring Doederlein in the final.
Cisneros finished his four-month long rookie season with a 9-1 record and two submission victories. Five of those wins came against ranked opponents. He finished the year as the no.2-ranked light featherweight.
---
Rafaela Guedes
Like Cisneros, Rafaela Guedes earned her black belt toward the end of 2020. But she quickly announced herself as a force against any opponent. She took double-gold at Pans in her black belt debut, and followed it up with a No-Gi Pans absolute gold.
Guedes finished the year with a 10-1 record, with seven wins over ranked opponents, and three submissions.
Perhaps the biggest milestone of her year was her victory over Elisabeth Clay. Clay had tapped Guedes twice at No-Gi Worlds in 2019, and was red hot all year.
Guedes finished the year near the top of the rankings in both gi and no-gi arenas. She's ranked no.2 in her weight category in each. She is also a candidate for Female Grappler Of The Year.
---
Sam Nagai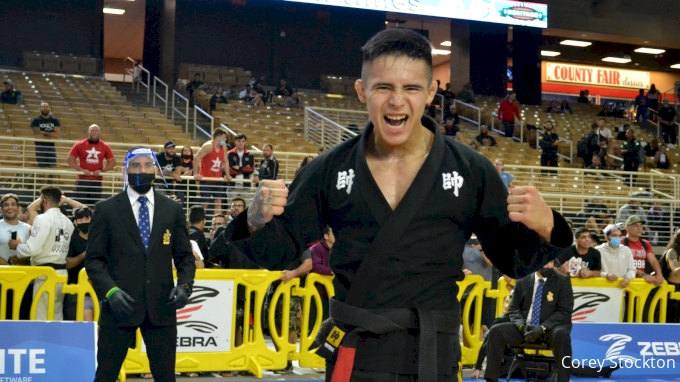 Another late-year promotion recipient, Samuel Nagai had made his mark on the Fight to Win stage as a brown belt before being promoted to black belt. He continued to excel in that format as a black belt, submitting two in his debut performance at Subversiv 3, and also beating featherweight veterans Gianni Grippo and Marcio Andre.
But his biggest moment of the year came at Pans, when he scored 17 points on the no.1 seed Isaac Doederlein.
Nagai ended the season with a 10-3 record, including four submission wins and three victories over ranked opponents. He's currently the no.3-ranked featherweight.
---
William Tackett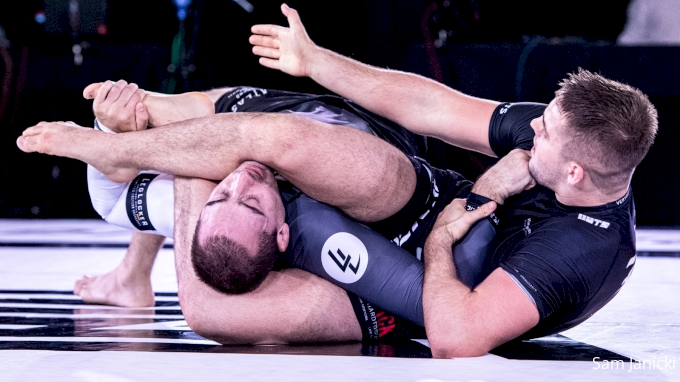 William Tackett showed promise in 2019, but he elevated his game in 2020. Still a brown belt, Tackett has proven himself against seasoned black belt competitors all year. He submitted Andrew Wiltse in the final at SubSpectrum; he tapped Jason Rau at Who's Number One; and he's been equally successful against much larger opponents.
He submitted Tex Johnson at Subversiv 4, and, in his final match of the year, he heel hooked Fellipe Andrew at Third Coast Grappling 5.
Tackett finished 2020 with an 89% submission rate, finishing eight opponents in his nine victories. Three of those submissions have come against ranked opponents. He has three losses on the year, but has not been submitted. Tackett is currently the no.3-ranked middleweight.
---
Elisabeth Clay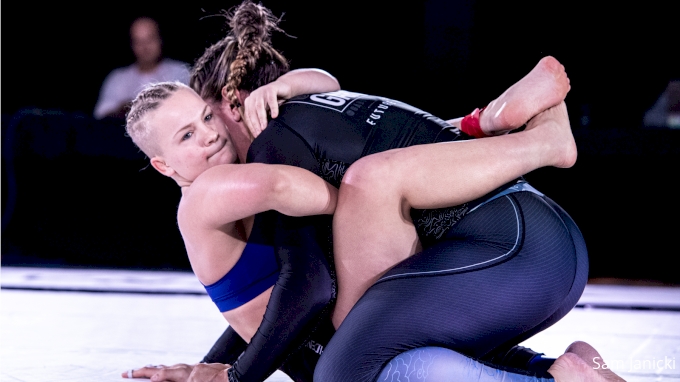 Elisabeth Clay earned her black belt last month. But she spent most of 2020 challenging some of the best black belts around, and winning by submission on most occasions. Clay ended the year with a record of 7-2, with six submissions. Throughout the year, she's shown off her dangerous guard, and has become renowned for her heel hooks and gogoplatas.
After bursting onto the scene, Clay spent most of the year as the no.2-ranked heavyweight. After a loss to Guedes, she fell to the no.3 spot, but remains the no.7 pound-for-pound female grappler. She is also a candidate for Female Grappler Of The Year.
---
Create a free account to unlock this video! Get Started

Already a subscriber? Log In



Make your picks!