Grappling By The Numbers | The Stockton Stats Report
Atos Shut Out DDS Athletes In 2020; Can They Continue Their Streak At WNO?
Atos Shut Out DDS Athletes In 2020; Can They Continue Their Streak At WNO?
WNO: Craig Jones vs Ronaldo Junior has implications on the rivalry between Atos and the Danaher Death Squad rivalry that dates back nearly six years.
Jan 27, 2021
by Corey Stockton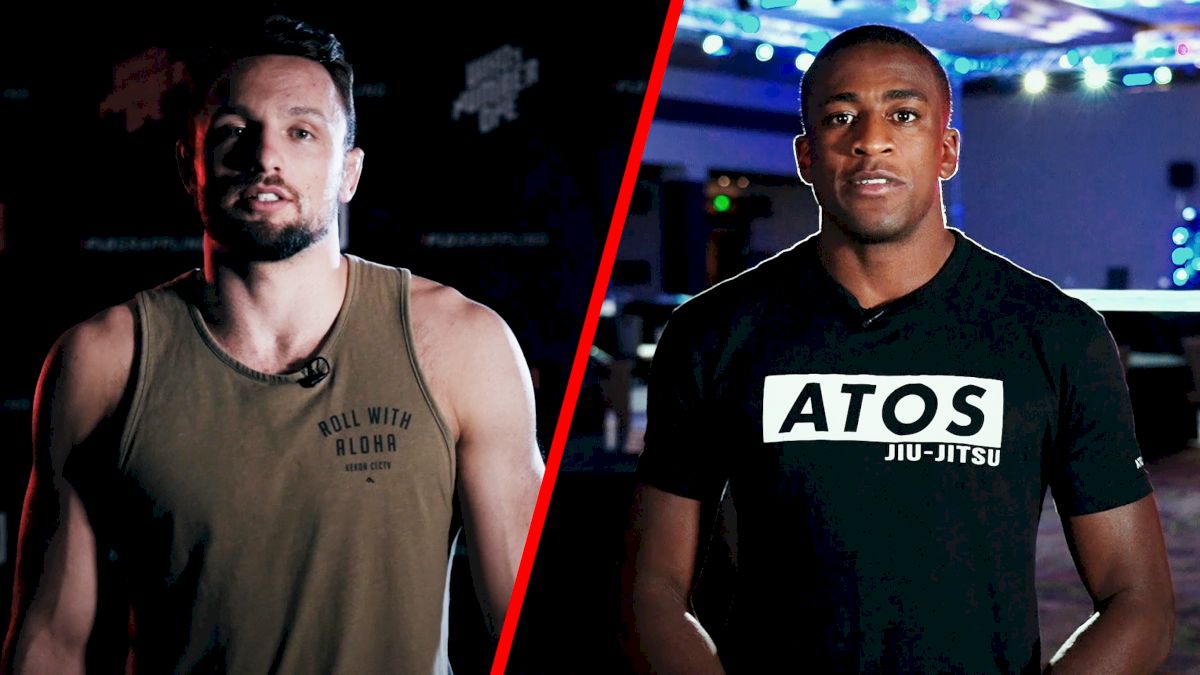 Atos and the Danaher Death Squad have been jousting for supremacy atop the no-gi scene for several years now. So it seems fitting to open 2021 with another installment of this intense rivalry in the main event at Who's Number One.
On Feb. 26, Atos' "Human Highlight Reel,'' Ronaldo Junior will take on DDS leglock specialist Craig Jones in a 15-minute match in the WNO ruleset.
Ronaldo, usually considered a gi competitor, has been itching to get involved in his team's clash against the DDS. He challenged Gordon Ryan last year, and was scheduled to face him at Who's Number One before Gordon was forced to withdraw from the match due to COVID-19.
Jones, meanwhile, has faced Atos athletes on four occasions, but this will be his first time flying the DDS flag against a member of Atos. Jones is currently 1-4 against Atos representatives.
This match has implications on the rivalry between the two teams that date back to 2015, when the teams first locked horns.
Watch: Which Team Has The Upper Hand In The Atos - DDS Rivalry?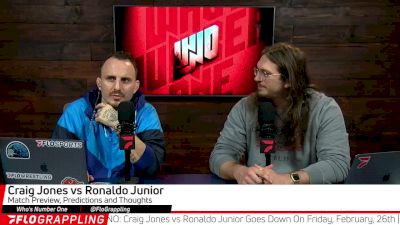 ---
Atos And DDS Are Tied For Wins
The saga between DDS and Atos is currently tied. John Danaher's squad has nine wins over Atos athletes, while Atos competitors have collected nine wins over DDS members dating back to the 2015 ADCC North American Trials, when Mike Perez defeated Gordon Ryan in the 88 kg final. Ryan was a purple belt at the time, and Danaher's group of star pupils had not yet donned the Death Squad moniker.
Weeks after Perez beat Ryan, Garry Tonon defeated Josh Hinger in the EBI 3 final in overtime.
Atos and DDS competitors didn't have another run-in until more than a year later, when Gordon Ryan faced Keenan Cornelius in a no time limit, submission only match at Grappling Industries. The match ran for nearly 90 minutes before Gordon submitted Keenan, who was representing Atos at the time.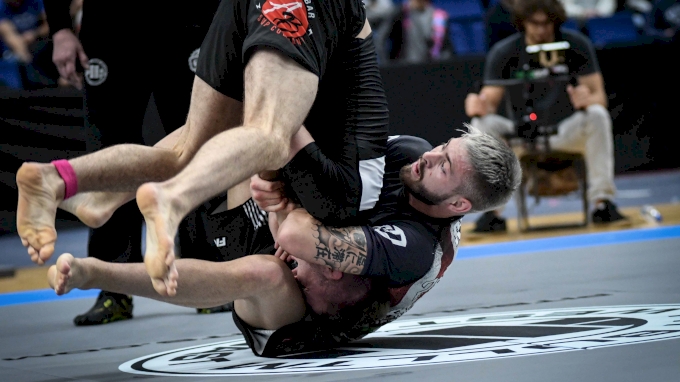 ADCC Has Come To Define The Rivalry
The Atos-DDS rivalry has become something of a fixture on the largest stage in submission grappling. Both Atos and the Danaher Death Squad have sent heaps of athletes to the last two installments of ADCC, and their battle for dominion has been a central storyline at this premiere competition.
Athletes from these two teams have squared off in the final rounds in several divisions at ADCC. JT Torres has defeated Garry Tonon twice in the 77 kg division. Kaynan Duarte beat Nick Rodriguez in the over 99 kg final. Gordon Ryan has two victories over Atos representatives at ADCC; he beat Keenan Cornelius in the 88 kg final in 2017, and he beat Lucas "Hulk" Barbosa in the 2019 99 kg semifinal.
Still, the match that has defined this team feud remains hypothetical. Gordon Ryan has earned his right to challenge Andre Galvao in the ADCC superfight, but there's some question as to whether Galvao will retire before this match can take place in 2022. That hasn't stopped Galvao and Ryan from feuding over social media. They've been engaged in a war of words online since 2015.
The Difference Is In Submission Percentage
Danaher, Gordon, and the squad have boasted high submission rates as the key indicator of their dominance in no-gi grappling. And they've lived up to it in their encounters with Atos competitors. Five of the nine DDS victories over Atos athletes have been by submission. Lucas "Hulk" Barbosa has survived twice, falling to Gordon Ryan once by points and once by decision. Josh Hinger lost in EBI overtime to Garry Tonon, and Davi Ramos lost a decision to Tonon at Fight to Win.
Of Atos' nine victories over DDS members, only one has been by submission. Shortly after Kaynan Duarte beat Nick Rodriguez at ADCC, Duarte submitted Rodriguez with a heel hook at Fight to Win.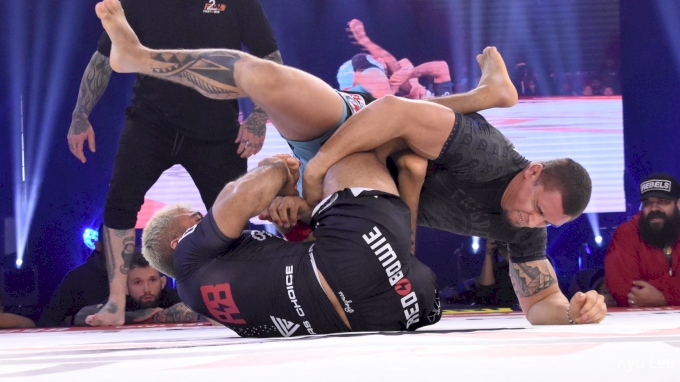 Atos Has Claimed An Edge With The Next Generation Of Athletes
Largely due to the performances of two of the team's youngest stars, Atos shut out DDS representatives in 2020. Atos athletes and DDS members only had four encounters in 2020, including three matches featuring one of the Ruotolo brothers. At Who's Number One: Gordon Ryan vs Kyle Boehm, Tye Ruotolo beat Nicky Ryan, and Kade Ruotolo defeated Ethan Crelinsten, setting the two Atos prodigies ahead among the next wave of athletes in this rivalry. Later in 2020, Tye beat Oliver Taza at Third Coast Grappling. And Lucas Barbosa beat Taza at Subversiv 4 in November.
The outings by the Ruotolos in 2020 could be a harbinger of their meteoric development. Crelinsten had previously submitted Tye at the ADCC trials in 2018, and Nicky Ryan submitted Kade at the trials in 2019.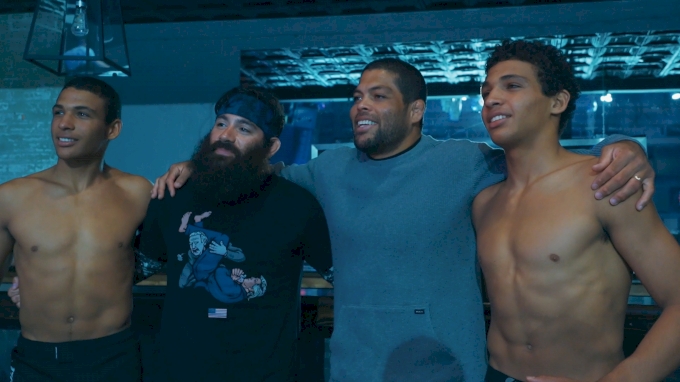 What's On The Line At WNO?
Craig Jones and Ronaldo Junior are among the frontrunners of their respective teams. Jones is an ADCC silver medalist. He has a dominant 83% submission rate, and is particularly savvy in the leglock arena. Ronaldo, meanwhile, has earned much of his fame for his abilities in the gi, with his explosive guard passing abilities. He, too, is a submission hunter, though his submission rate dips when measuring his no-gi success.
This matchup is as much about team as individuals. Whichever athlete wins will put his team ahead in the rivalry, which has been spearheaded for years by Gordon Ryan and Andre Galvao, but which will likely continue for years to come by athletes such as Tye and Kade Ruotolo, Nicky Ryan, Ethan Crelinsten, and the unforeseen up-and-comers in both camps.