Grappling By The Numbers | The Stockton Stats Report
How Roberto Jimenez' Busy 2020 Could Give Him An Edge Over Nicky Ryan
How Roberto Jimenez' Busy 2020 Could Give Him An Edge Over Nicky Ryan
Nicky Ryan and Roberto Jimenez's individual ascents to the top of the rankings have been substantially different.
Feb 4, 2021
by Corey Stockton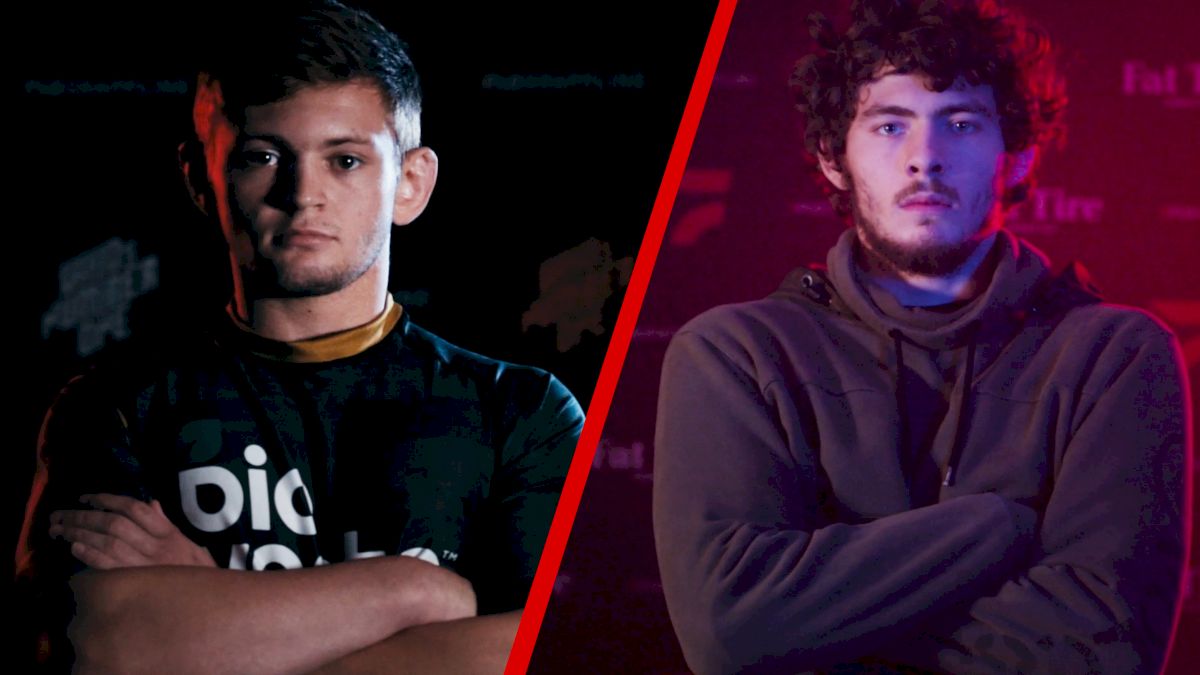 Unlock this article, live events, and more with a subscription!
Get Started
Already a subscriber? Log In
Nicky Ryan and Roberto Jimenez have often been called prodigies in their budding careers as professional athletes. But their individual ascents to the top of the rankings have been substantially different.
Nicky Ryan earned a reputation as a dangerous competitor in his youth, and was submitting grown men at tournaments when he was just 13 years-old. He competed sparingly throughout his early teens, but he always showed up against the biggest names and for the deepest open no-gi event available: the ADCC Trials.
Nicky Ryan was 15 years old the last time he was submitted in competition. That was in the semifinals of the 2016 ADCC North American Trials, an armbar loss to Jason Hayden. That year, Nicky submitted Marvin Castelle in a superfight, and held Paulo Miyao to a points victory.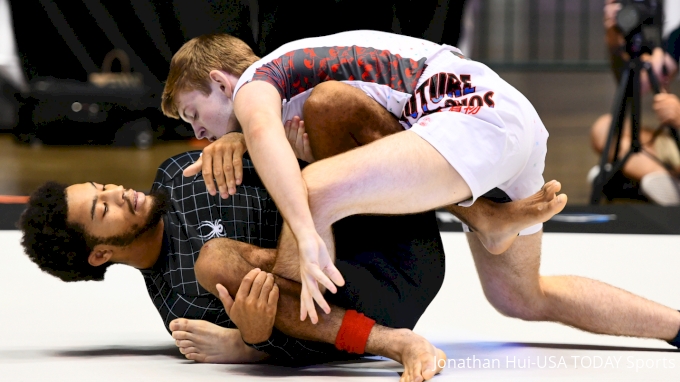 Niky has been a top challenger since before his debut at the ADCC World Championships in 2017. Since 2016, he has an 83% submission rate on his victories. He's beaten veterans such as Masakazu Imanari, Geo Martinez, JZ Cavalcante and Shane Jamil Hill-Taylor. But he's never been a ravenous competitor.
In the past five years, Nicky has had 31 matches. He's 24-7 on those matches, with 20 submission wins and just one submission loss. His success has put him near the top of the pack in the highly competitive 170 lb division. He's ranked no. 4 at welterweight.
If Roberto Jimenez' 2020 record proves anything, it's that he's a nearly insatiable competitor.
Watch: Roberto Jimenez' Activity Level May Give Him The Edge Against Nicky Ryan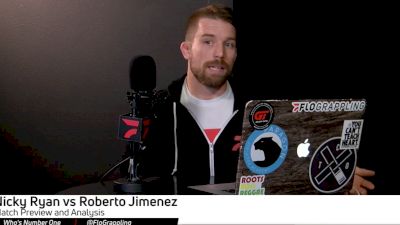 Jimenez had 40 matches in 2020, his first year as a black belt. He went 30-10 in those matches, with 22 submission wins. Nearly half of those 40 matches — 19 of them — were no-gi; there he was 15-4 with seven submission victories.
Last year was not an anomaly. Jimenez, 20 years-old, has been an avid competitor since his early teens. In 2019, for example, he had no less than 30 matches and 19 wins. He made his name by putting it on the line nearly every weekend as an up-and-comer.
Last year, he tested himself against some of the best names in grappling at every weight class. He beat Nick Rodriguez, Keenan Cornelius, Dante Leon and Vagner Rocha. He lost to Victor Hugo, Roberto "Cyborg" Abreu and Craig Jones.
Like Nicky Ryan, Roberto Jimenez has demonstrated that he belongs at the top of the heap. He's the no. 1-ranked middleweight in a division loaded with young stars like William Tackett, Andrew Wiltse and Pedro Marinho.
Still, if Jimenez' activity level has counted against him in any way, it's because he has exposed a potential hole in his game. Jimenez had six submission losses last year, including two in no-gi matches. Four of the six, including both no-gi losses, were via leg lock.
That could play right into Nicky Ryan's game. Ryan is an exemplar of the Danaher Death Squad system; he's great at taking and controlling his opponents' backs, but he'll always attack a leg if he senses weakness.
On the other hand, Jimenez' mat time could play in his favor against Ryan. Jimenez could look to push the pace in this matchup, leaning on his experience in 15-minute matches against some of the sport's top athletes.
It's tough to predict how this match will play out, and that's exactly what makes it so interesting.