2021 BJJ STARS V: Heavyweight Grand Prix
Five Major Takeaways From BJJ Stars V: Heavyweight Grand Prix
Five Major Takeaways From BJJ Stars V: Heavyweight Grand Prix
The heavyweight grand prix delivered answers to all of our questions leading up to the event. Here are our five biggest takeaways from BJJ Stars V.
Feb 8, 2021
by Corey Stockton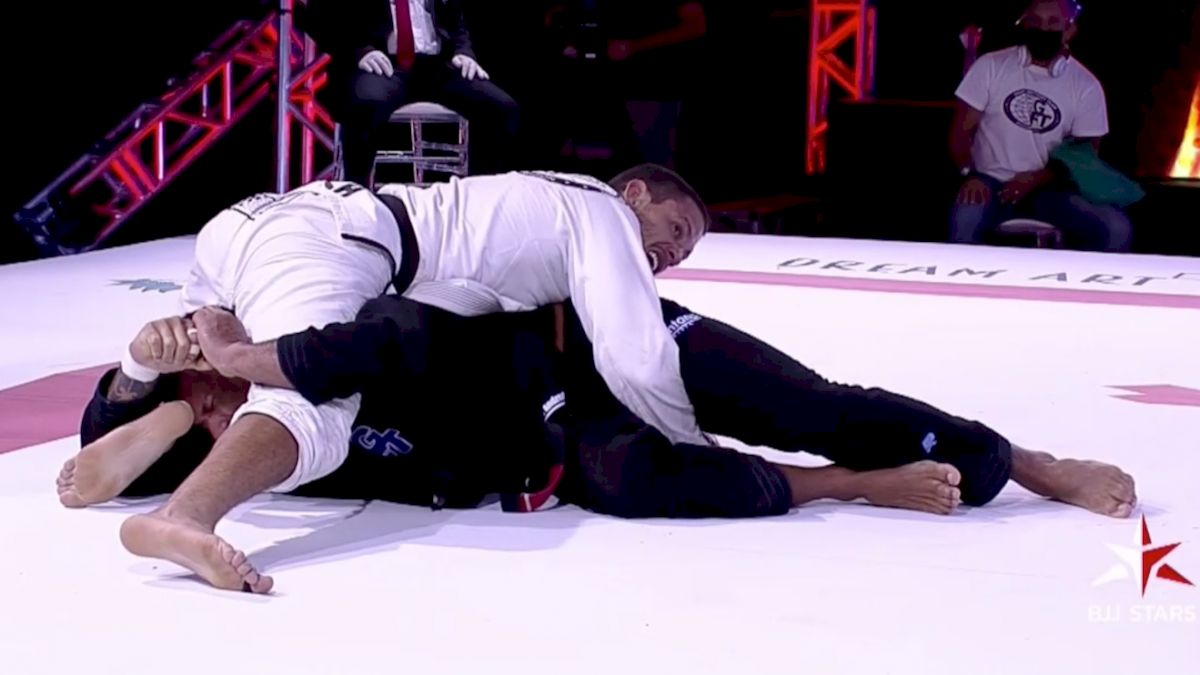 Unlock this article, live events, and more with a subscription!
Get Started
Already a subscriber? Log In
We had a lot of questions going into BJJ Stars V. Some concerned the favorites, Felipe Andrew and Nicholas Meregali, both of whom had relatively inactive 2020 seasons. Other questions revolved around the underdogs and dark horses, rookies and veterans who would have a tough climb in a bracket with four world champs.
The event delivered answers to those questions and more. Here are our five biggest takeaways from BJJ Stars V.
---
Gutemberg Pereira belongs among the best
Gutemberg Pereira was a major underdog in this bracket, largely due to his first-round pairing against Nicholas Meregali. Pereira had a lengthy, back and forth history against Meregali at the colored belt ranks, but they had not met as black belts. Meregali, a two-time world champion, was one of the two favorites to win the grand prix at BJJ Stars.
But Pereira's performance was the surprise of the event. He blitzed Meregali early, piling up advantages for convincing passing threats, then stifling Meregali's attempts to compose an offense. Perreira won by five advantages, but the match was more lopsided than the scoreboard reflected.
Watch: Gutemberg Pereira's Performance Of The Week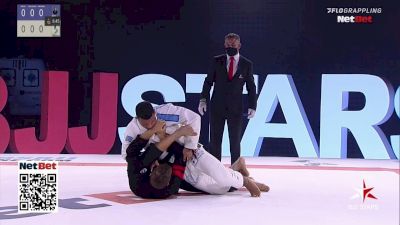 He toppled another world champion, Lucas "Hulk" Barbosa, via decision, moving into the final where he lost to the red-hot Felipe Pena.
Pereira's no newcomer to the top of the heavyweight heap. He's been a black belt since 2017, and has several victories over champions such as Mahamed Aly. Still, BJJ Stars was a true breakout performance, and a potential sign of things to come for the GF Team representative. Pereira spent the first few years of his black belt career training in Toledo, OH. He moved to Rio de Janeiro in 2019, and has been on a hot streak since. But the heavyweight grand prix was his biggest since his relocation, and he delivered. With a convincing win over the no. 1-ranked super heavyweight, Meregali, Pereira may have announced his new emergence among the men to beat over 200 lbs.
---
Felipe Pena is on another level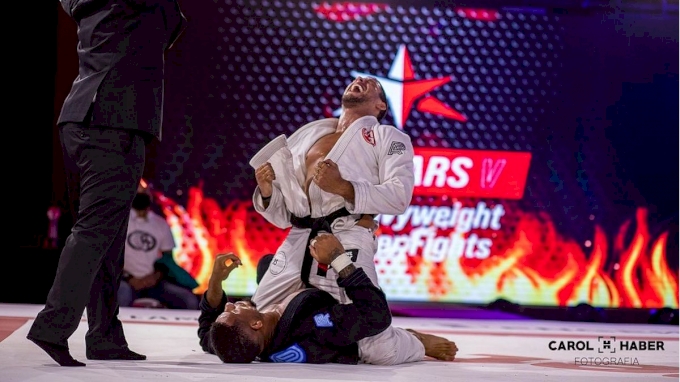 Felipe Pena skated to victory in the grand prix with three victories. Pena was relatively inactive last year. He had only had one match since his ADCC superfight against Andre Galvão, a win over Erberth Santos. But he returned to peak form in his 2021 debut at BJJ Stars. He appeared calm and composed in each match, rarely straining to put points on the board.
Pena got tangled up in Luiz Panza's 50-50 guard in the first match, but waited patiently for his opportunity to strike. As Panza opened the action up with a backtake attempt, Pena secured a headlock and finished a mounted guillotine.
He was down on points against Erich Munis, but tactically collected advantages and held onto bottom position, until finally scoring in the final moments of the match.
Pena extinguished Pereira's fire in the final, wrapping him up in 50-50 to slow him down. Down on points, Pereira attempted a berimbolo, allowing Pena an opening to attack.
Pena has been one of the most consistent heavyweight competitors on the circuit for years. Since 2017, he only has four losses to three individuals: Meregali, Galvao and Marcus "Buchecha" Almeida.
His performance at BJJ Stars should serve as a reminder; he deserves to be ranked near the top.
---
Pay attention to Erich Munis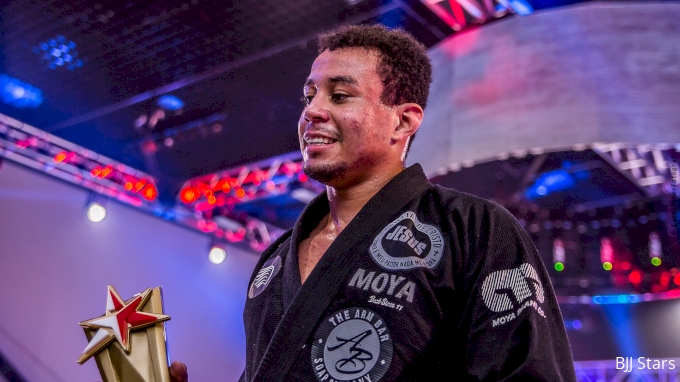 Rookie black belt Erich Munis initiated his black belt career on a high note, handing the pound-for-pound no. 1-ranked Victor Hugo his first loss of 2020. He opened 2021 with another huge milestone, defeating a world champion, Erberth Santos in the opening round of the heavyweight grand prix.
While Santos has been somewhat unpredictable in his last few outings, he appeared to have returned to his aggressive, submission-hunting form at BJJ Stars. But Munis didn't let that get in his way. Munis displayed his technical guard, locking Santos up and scoring an early sweep, then riding out top position to move into the semifinals where he met Pena.
Munis scored a sweep on Pena, too, and held onto his lead until the final moments of the match, resting Pena's early efforts to regain top position. Though Pena eventually won, Munis' performance against two world champions is a clear marker that the 23 year-old will be a contender for years to come.
---
Leandro Lo's still got it
Leandro Lo put on a show of veteranship against another rookie black belt, Alex Munis in a superfight at BJJ Stars. Lo secured top position with his trademark takedown, and showed his experience, remaining patient and waiting for his opportunity to strike.
Munis has a tricky lapel game, which he tried to initiate on Lo. But Lo simultaneously shut down the gripping efforts of Munis and triggered a passing attempt. While trying to pass, Lo found a collar grip, and outmaneuvered Munis, establishing a second grip and finishing a cross choke.
Watch: Leandro Lo vs Alex Munis | SMR x BJJ Stars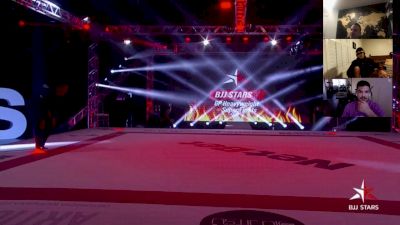 Unlock this video, live events, and more with a subscription!
Get Started
Already a subscriber? Log In
Lo has refined his game over the last few years. He's slow and methodical; he waits for his moment, and he capitalizes.
Lo had the worst slide of his decade-long at the end of 2019 and the beginning of 2020, going without a win in four straight matches for the first time. But he finished that year as the BJJ Stars Middleweight Grand Prix Champion.
He's one of the best competitors ever to wear a gi, and it seems he's found the winning formula again.
---
Leg locks will influence the scoreboard in the new IBJJF no-gi ruleset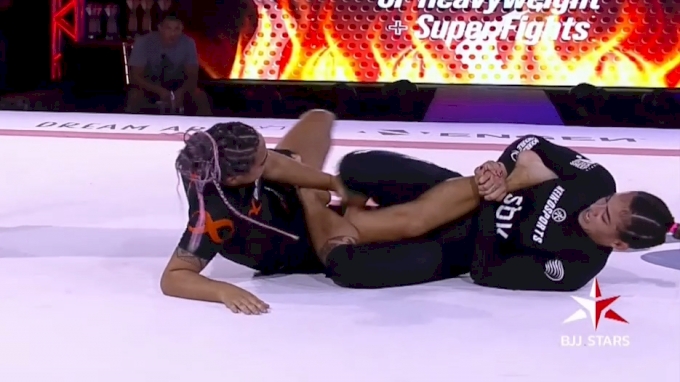 Two no-gi superfights on the BJJ Stars card were the first to use the new IBJJF no-gi ruleset, allowing heel hooks and reaping. If those two matches are an indication of what we can expect from this ruleset, the newly-sanctioned leg attack could open up new scoring opportunities and add a new element of strategy in the no-gi game.
Beatriz Mesquita attacked the only two heel hooks of the night in her match against Thamara Ferreira. For the first one, she earned an advantage. For the second, she exchanged advantages, as Ferreira nearly earned top position while she was defending.
In his match against Roberto Jimenez, Isaque Bahiense scored points on a leglock, forcing Jimenez to roll out of bounds with the attack.
Though none of these four competitors are typically leg lockers, they've shown signs that the new rules can impact the score, and could change the no-gi metagame for years to come.