Fight to Win 167
Grappling Bulletin: Is It Too Soon To Ask For Victor Hugo vs Gordon Ryan?
Grappling Bulletin: Is It Too Soon To Ask For Victor Hugo vs Gordon Ryan?
Victor Hugo has showed he belongs in the no-gi conversation. Let's examine his no-gi pedigree and try to plan out what could come next.
Mar 22, 2021
by Hywel Teague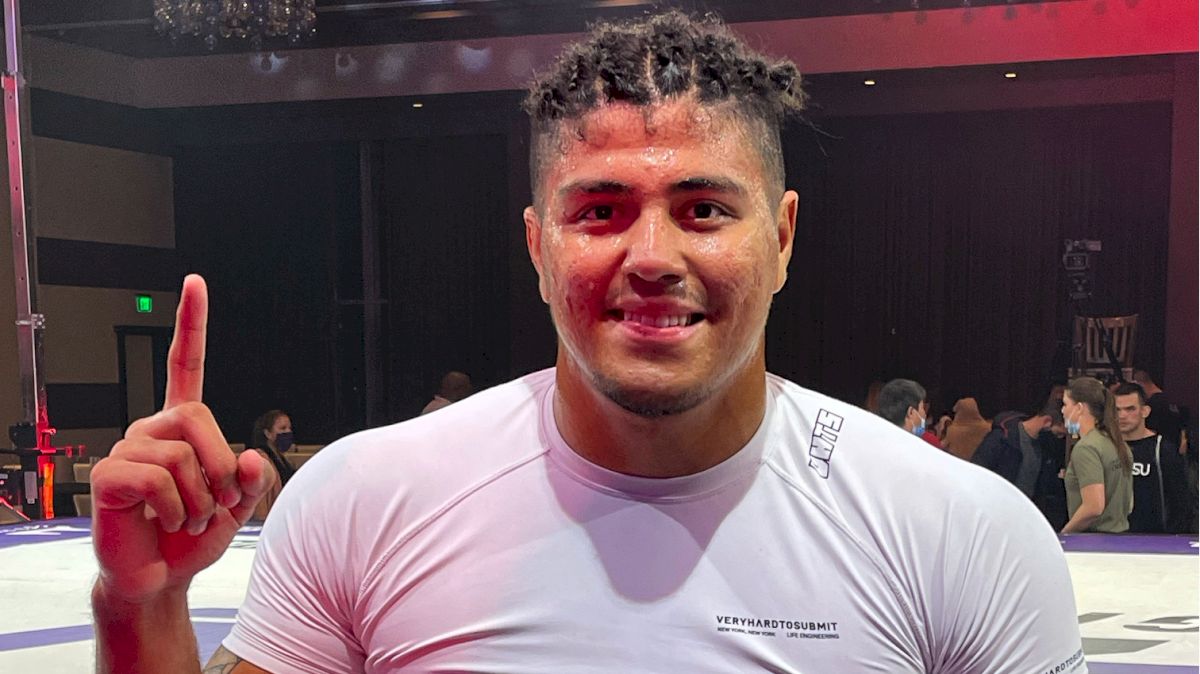 The Grappling Bulletin podcast will go live at the earlier time of 3:30pm ET today, Monday March 22. Watch it on FloGrappling, and also on our Facebook and YouTube.
Gordon Ryan signs MMA deal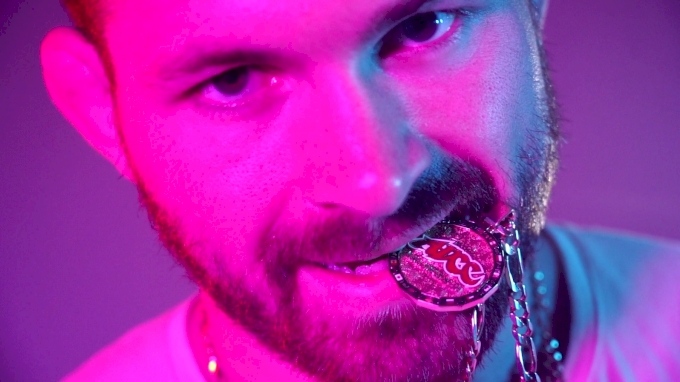 Breaking news 10:00am Eastern Time, March 22: ONE Championship founder and CEO announces Gordon Ryan has signed with them for MMA and submission grappling. No further information yet, check back for more details as this story develops:
BREAKING NEWS: Gordon Ryan has signed with ONE Championship for both mixed martial arts and submission grappling!

— Chatri Sityodtong (@yodchatri) March 22, 2021
---
The return of the man-mountain
Victor Hugo made a big statement by dispatching Tim Spriggs with a nasty inside heel hook at Fight to Win 167. By taking out a big name in his first no-gi match in over a year Hugo has showed he belongs in the conversation when it comes to contenders. Before we get too excited let's examine his no-gi pedigree and try to plan out what could come next.
Victor Hugo Secures A 50-50 Heel Hook In The Final Minute Of The Match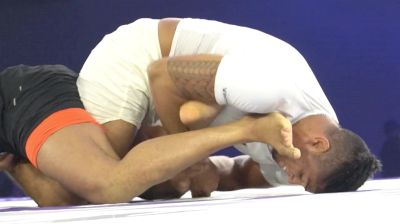 A couple of weeks ago Victor Hugo told me that he was going all-in on no gi in 2021. The ultra-heavyweight has already tasted some success in this format, but he knows that he needs to invest serious time and energy if he wants to realize his dream of becoming an ADCC champion.
Victor Hugo is the most recent absolute no gi world champion, having taken the gold medal undefinedwhen he submitted Roberto Cyborg with a kneebar in December 2019. Just a few months before, he beat ADCC silver medalist Jared Dopp in the first round of the +99kg division at the ADCC World Championships.
Contrast that with results such as a two 0-0 losses to Cyborg, in the IBJJF Heavyweight GP and in the weight division of the same tournament he submitted the veteran. And immediately after beating Dopp 4-0, he lost to Buchecha 3-0 in the next round (via guard pass).
Take his ADCC and IBJJF no-gi matches and add in a handful of Fight to Win matches at the end of 2019 and beginning of 2020, and that's about it for Victor Hugo's black belt no-gi resume. Victor's win over Spriggs at F2W 167 was his first no-gi match since January 2020, when he beat ADCC silver medalist Nick Rodriguez.
By my count, Victor has only had 12 no-gi matches total as a black belt, with four submission wins. He has submitted two ADCC Trials winners (Tex Johnson and Spriggs) and the 2013 ADCC Absolute champ Cyborg. He holds three wins over ADCC silver medalists: Dopp, Nicky Rod and Vinicius "Trator" Ferreira.
It's plain to see that Victor Hugo has massive potential. His youth, size and technique are the obvious factors. His close relationships with coaches / mentors Xande Ribeiro and Rafael Lovato Jr. are important contributions to his development. He has the makings of a powerhouse.
Having shared the mats with major names such as Cyborg and Buchecha, Hugo should have an idea of what high level competition feels like. But in no-gi there is one name, and one name only that people think of any time a contender comes around: Gordon Ryan.
A match with Gordon Ryan makes a lot of sense and Victor Hugo has said he's into the idea, but he is coming back from injury and has only recently made no-gi training a priority. If he plans on challenging the King then he needs to work up to it, so let's see what options there are for him.
First up would be the 3CG 8-man tournament on April 3 where Hugo has William Tackett in the opening round and hands to face off with the likes of Nicky Rod, Mason Fowler and even Kaynan Duarte.
There there is No-Gi Pans, which is scheduled for May 15-16 in Dallas, TX. Hugo is registered in the ultra-heavyweight division. Three names stand out: Aaron Tex Johnson big man Max Gimenes (one of the few who challenges Victor in terms of sheer size), and Vinny Magalhaes.
A caveat: even though he's registered, we don't know for sure if Vinny will compete. He could get injured before the event, or just decide not to show up. But if he does, a match with him and Victor is exactly the kind of thing that can help propel the big man's career. Magalhaes is an ADCC champ and a renowned no-gi veteran.
"Vinny is in my division and we have never fought. As I said, I'm a pretty new lack belt, two years, and I'm really looking forward to fighting new guys. This kind of fight brings a lot of attention because people don't know what is going to happen."
Victor Hugo was one of the standout grapplers of 2020 and went 12-1 losing only one gi match on points. If he can carry this momentum into 2021 but in no-gi, then he could carve a spot for himself on the +99kg rankings and maybe even break into the Top 10 P4P. Then a match with Gordon Ryan would start to make a lot of sense. So really the question is not if, but when?
Victor Hugo Hoping For Vinny Magalhaes Match After Submitting Tim Spriggs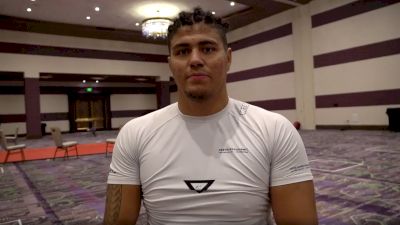 Unlock this video, live events, and more with a subscription!
Get Started
Already a subscriber? Log In
---
F2W 167 Notable Results
Gabriel Sousa took a decision victory against Queixinho but still wants his title shot against the inured Kennedy Maciel. Queixinho saved by the day by stepping up at the last minute and he and Sousa put on a show for the fans, with the ZR Team black belt winning by split decision.
Gabriel Sousa Happy With Victory over Queixinho, Still Wants Title Fight With Kennedy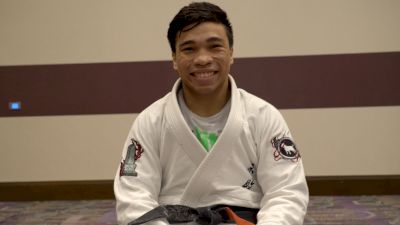 Unlock this video, live events, and more with a subscription!
Get Started
Already a subscriber? Log In
Andrew Tackett scored an impressive submission against 185lb brown belt opponent Matt Cox. Tackett gave up 25lbs for the match and is looking sharp just a week out from his match on WNO where he will open the show vs Sean Yadimarco.
Andrew Tackett: "Expect Fireworks" In Who's Number One Undercard Match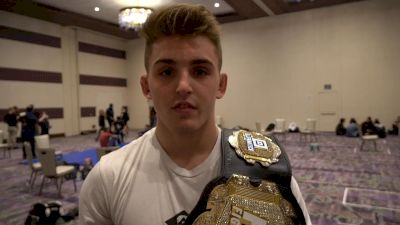 Unlock this video, live events, and more with a subscription!
Get Started
Already a subscriber? Log In
Haisam Rida keeps the streak going at F2W with a dominant decision win against the tough Nonso Ebede. His teammate David Garmo earned a close decision win against Saul Saul Viayra of Gracie Barra in an entertaining back and forth scrap.
Thiago Macedo had his first no-gi match in two years and earned a decision versus Cole Franson. Macedo's excellent guard retention and a late no-arm triangle impressed two of the judges for a split decision win.
Thalys Pontes remains undefeated as a brown belt and is riding an 11-0 win streak.
Diego Ramalho of ZR Team tapped out Jason Bucher with a vicious toehold in a leg lock exchange. The black belt is aiming to be as active as possible in 2021.
---
IBJJF 2021 Rio Open Results
Gi competitions are returning slowly but surely in Brazil, and the IBJJF Rio International Open drew some recognizable names from the local scene, most notably Anderson Munis and Erich Munis of Alliance-Dream Art, who closed out the super-heavyweight division. Erich also closed out the absolute with his teammate Yatan Martins Bueno. We predict big things from both Munis brothers so keep an eye on them now and they cruise through these local-level tournaments.
Erberth Santos looked in shape as he worked his way to gold medal in the ultra-heavyweight division working through 10-min matches with little difficulty.
Gabi Pessanha took double gold, winning the super-heavyweight and absolute divisions. She beat Victoria Borba Amaral in the final of the weight class and submitted Izadora Cristina Silva in the final of the absolute with a vicious triangle.
Bianca Basilio took featherweight gold but only had one match in her division and she followed this with bronze in the absolute. Basilio has teased a possible switch to MMA in 2021, which we'll be following with interest.
Gabrieli Pessanha Wins Rio Open Absolute Gold With Tight Triangle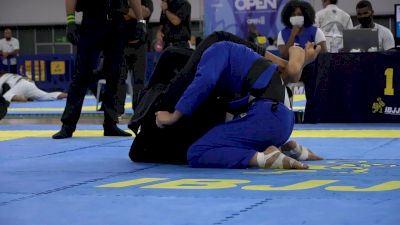 Unlock this video, live events, and more with a subscription!
Get Started
Already a subscriber? Log In
---
Catching up with: Gianni Grippo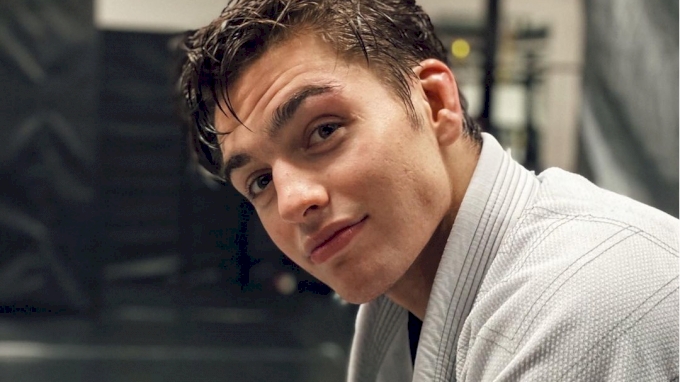 3-time IBJJF Pan champ Gianni Grippo is one of the best-known featherweights in the game. The berimbolo aficionado just turned 29 on March 20, and he will join in the stacked EUG 8-man black belt tournament on April 3 for a stacked 8-man winner-takes-all $10k tournament. Checking in on Grippo we found him busy as ever and he shows no signs of slowing down.
Where do we find you this weekend?
You've caught me on a unique Sunday actually. It was my birthday and I went to go visit my parents before making training trip to Miami.
What's for breakfast?
Birthday breakfast was some awesome avocado toast with smoked salmon, poached egg and tomatoes made with love by my mom.
How many training sessions did you average this week?
I did 12 sparring sessions last week in total as well as three strength training sessions.
Sundays: Competition, day of rest, active recovery or regular training?
This Sunday was a full day of rest, felt like my body really needed it. But some other Sundays I'll do an active rest workout on the airdyne machine for about 30 minutes or so. I usually never like to do any jiujitsu on Sundays unless I'm competing.
Any special meals today?
I've been working on having a more consistently clean, mostly plant-based diet so right now I have no craving for any particular Sunday meal. But my most recent weekend go-to cheat meal was a chicken parmigiana over penne vodka.
Instagram, Snapchat or Tik Tok?
I'm an Instagram person, mainly because I don't have a Snapchat or TikTok.
Your advice for staying on top of laundry.
Find a place that has a washer and dryer like mine. It's a complete game changer! After every session I wash my gi so it's pretty much clean and dried if I'd choose to use the same one later that night.
Watching match videos or studying technique?
I do enjoy watching matches and technique but more as a leisurely thing. If there's something I like, I'll take a mental note and think to work on it but I'm never diving too deep into the technique videos.
What's top on your Netflix watchlist right now?
I haven't been on Netflix in a while actually. But the last thing I binge watched on there was Ozark. Right now I'm into the Disney+ channel and would recommend WandaVision if you are a Marvel fan like I am.
Do you prep your gear for Monday morning?
Every night, not just for Monday, I prep my gear for training the next day. Clothes, gis, rashguards and all—I like to have everything ready to go once I wake up in the morning.
---
Upcoming Events on FloGrappling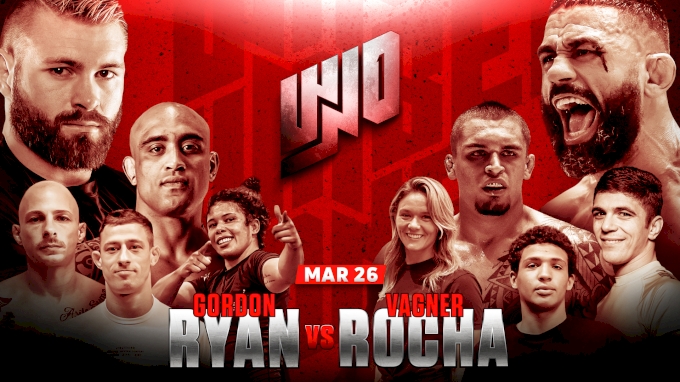 FloGrappling WNO: Gordon Ryan vs Vagner Rocha
Friday, March 26
Watch WNO: Gordon Ryan vs Vagner Rocha live on FloGrappling! Friday, March 26th, with the main event of P4P #1 Gordon Ryan vs #1 middleweight Vagner Rocha!
Fight to Win 168
Saturday, March 27:
An all-female event featuring Nathiely De Jesus vs Kendall Reusing, Luiza Monteiro vs Vedha Toscano, Maria Malyjasiak vs Hannette Staack and more.
EUG Promotions: 160lb 8-Man Tournament
Saturday, April 3
8 Black Belts (160lbs) compete for $10k in cash in a winner take all tournament
Johnatha Alves
Andy Murasaki
Shane Jamil Hill-Taylor
Isaac Doederlein Suzuki
Marcio Andre
Gianni Grippo
Thiago Macedo
Matheus Gabriel
Fight to Win 169
Saturday, April 10
Details TBA
Emerald City Invitational Event #1
Saturday, April 10
The main attraction of the night will be a 170 lb pro no-gi tourney featuring some of the nations top talent, including several of Flo's top ranked competitors.
Kim Terra
PJ Barch
John Combs
Nick Ronan
Aaron Wilson
Andrew Tackett
Alan Sanchez
Gesias JZ Cavalcante
Jonnatas Gracie
Ethan Crelinsten
and more TBA