FloGrappling WNO: Rafael Lovato Jr. vs Gilbert Burns
Studying Tye Ruotolo's Trend-Setting Leg Lock Defense
Studying Tye Ruotolo's Trend-Setting Leg Lock Defense
Many of Tye Ruotolo's prior opponents have attacked his legs. But his unique style and wise defense have kept him out of danger, even against DDS opponents.
Apr 16, 2021
by Corey Stockton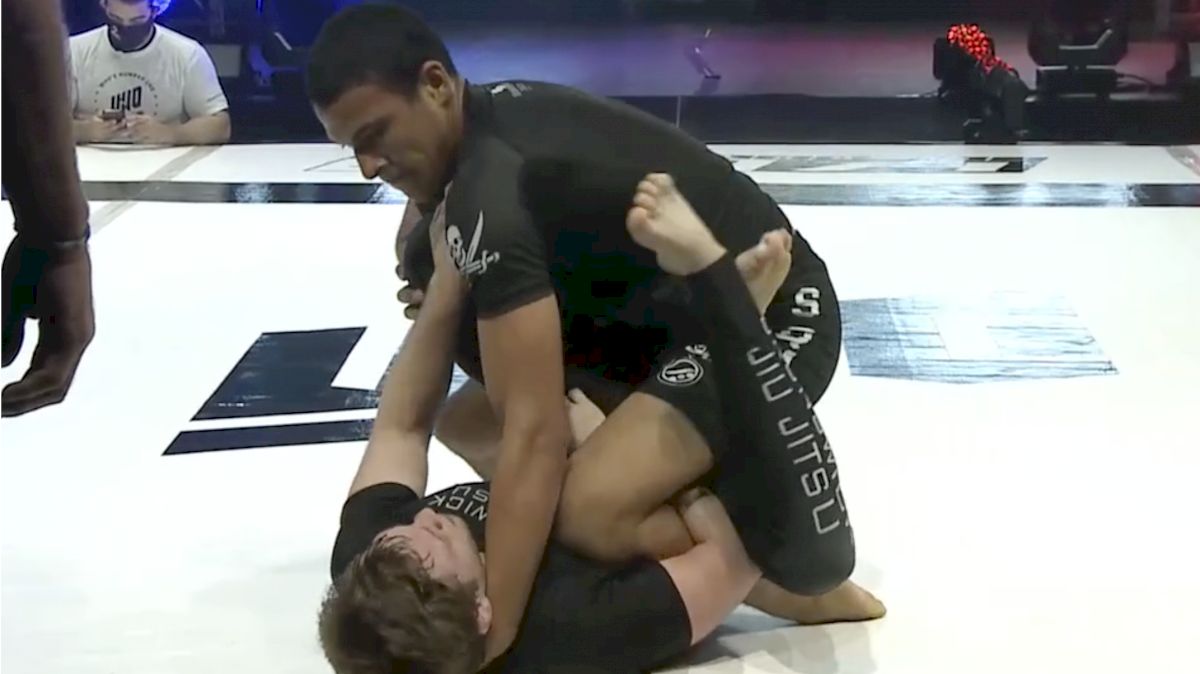 There's no hiding what Craig Jones will want to do in his upcoming match against Tye Ruotolo at FloGrappling's Who's Number One. Jones is one of the best leg lockers in jiu-jitsu today. And though he has other weapons at his disposal, he has been most successful with the lower body attacks. He has an 83% submission rate, and more than half of his submission victories have come by leg lock.
Nonetheless, Ruotolo is confident ahead of this match, and said that Jones is a great stylistic matchup for him. The 18-year old brown belt, Ruotolo, will have a mountain to climb in order to support that claim. Jones is an ADCC silver medalist with a 2-0 record on WNO; and both of those victories have come via leglock. But Ruotolo has faced several prominent leg lockers in his budding career, and has rarely been put in danger.
Unlike many of Jones' recent opponents, Ruotolo has demonstrated an innate composure when his opponent traps his legs, and he's developed a versatile passing style with which he's kept himself out of leg lock trouble against even the top heel hook specialists.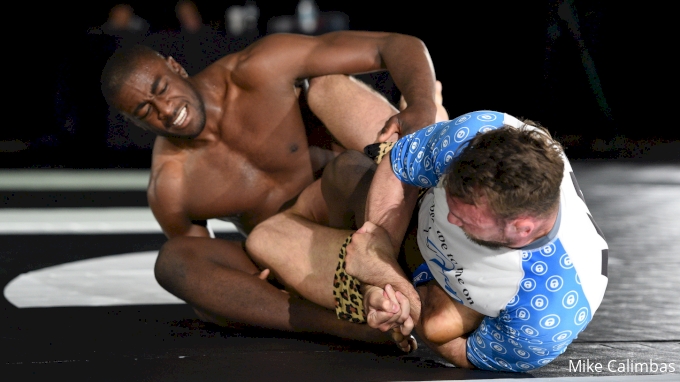 Dating back to his ADCC debut in 2019, Ruotolo has faced six individuals who have tried to attack his legs at least once. In that time, he's only had to fight his way out of one heel hook. Bruno Frazatto locked a grip on Ruotolo's heel in the first round of ADCC, but Ruotolo slipped out of it, and removed himself from the leg entanglement.
Since that match, he's demonstrated better preventative measures. Tom Halpin and Dante Leon each tried to trap Ruotolo in an inside sankaku, but on both occasions, Rutolo effectively kept his heel safe and got his knee free of the position through intelligent defense.
But Ruotolo's done best to keep himself safe from leg locks by preventing his opponents from establishing leg entanglements. Even some of the premiere leg lockers on the Danaher Death Squad have been hard pressed to secure a deep leg entanglement against Rutolo.
In his match against Oliver Taza, Rutolo countered two of his opponent's leg entries with passing attempts. On Taza's first try at a leg entanglement, Ruotolo passed to side control. On the second, he passed directly to the mount.
Highlight: Tye Ruotolo's Savvy Leg Lock Defense And Counter Attacks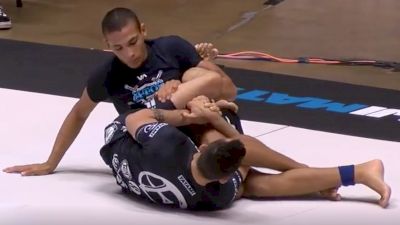 One of the staples of Ruotolo's leg lock prevention is his unorthodox passing style, and he displayed it most prominently in his WNO match against Nicky Ryan. Ruotolo used his leg pin passing style to prevent Ryan from scissoring his legs around Ruotolo's. He continually stepped on one leg to keep it in place while using his hands to hold the other leg away. In the instances where Ryan got to a threatening position, Ruotolo counter attacked with an ankle lock to force Ryan to abandon the position. And when Ryan forced an outside ashi garami, Ruotolo smashed the weak leg entanglement and passed Ryan's guard.
Ruotolo's leg lock defense is formidable, and seems to be developing beyond prevention into counter attacks. In his most recent match against Kody Steele on WNO, Ruotolo demonstrated his own offensive leg lock abilities. Steele forced 50-50 in the closing moment of the match. Rather than escaping the position, or countering with a guard pass, Ruotolo attacked with his own heel hook from the neutral position, and finished it. It was the first time Steele had been submitted with a leg lock as a black belt, and Ruotolo's first heel hook victory. Ruotolo had demonstrated leg lock capabilities in previous matches. In his ADCC third place match against Paulo Miyao, he locked a hyper-extended kneebar, but he could not force a tap from the flexible and resilient Miyao.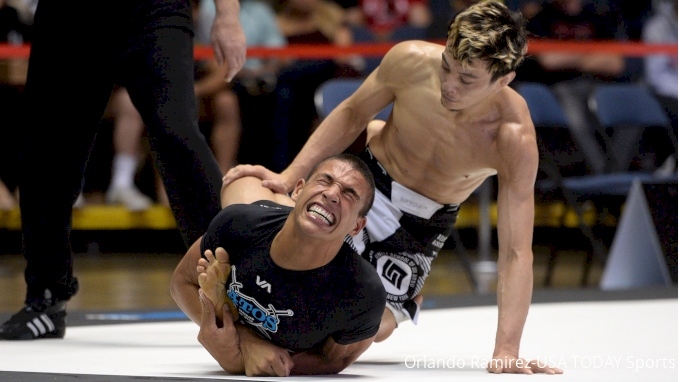 Tye Ruotolo has passed every test of his capacity to defend leg locks until now. His defensive awareness in deep leg entanglements, and his unique passing style have made him an enigma for even the most savvy leg lockers. But in the main event at Who's Number One on April 30, he'll face one of the foremost leg attackers in jiu-jitsu.
Craig Jones will offer the ultimate challenge of Ruotolo's currently perfect leg lock defense. If Ruotolo becomes too fixated on defending his legs, Jones could switch to his equally adept back attack, guillotine and triangles. But if Ruotolo can stifle Jones' attacks, pass his guard, dominate positionally and even submit Jones, he'll put himself in the pound-for-pound conversation.
And it will be his leg lock defense that up-and-coming grapplers will be most interested in emulating.