Fight to Win 171
Grappling Bulletin: Vagner Staves Off The New Generation
Grappling Bulletin: Vagner Staves Off The New Generation
This weekend saw Vagner Rocha defend his throne, the IBJJF held its first major tournament in Brazil this year, and more.
Apr 26, 2021
by Chase Smith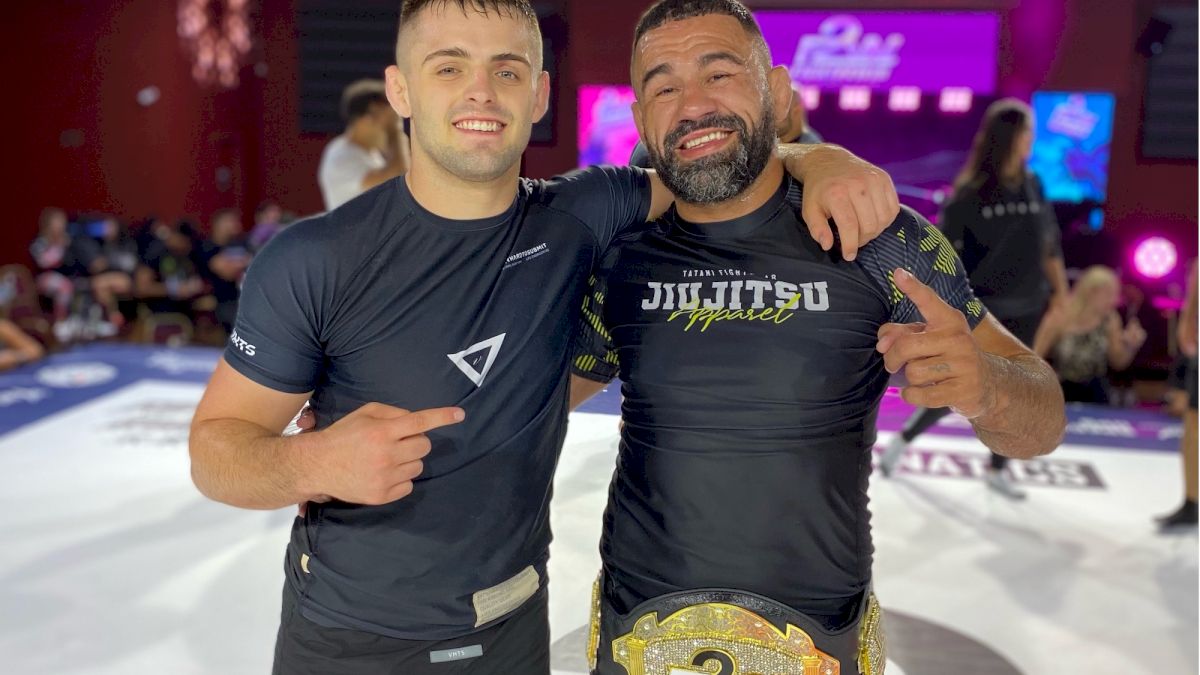 Don't forget to watch the Grappling Bulletin podcast, every Monday at 3:30pm ET. Watch it on FloGrappling.com or the app, or catch it LIVE on YouTube or Facebook.
Missed the live show? Catch up on the replays here.
---
Vagner Proves He's Still Evolving With Win Over Tackett
by Corey Stockton
After nearly three months of anticipation, Vagner Rocha finally squared off with William Tackett on Saturday night in Miami for Fight to Win 171.
Rocha defended his spot atop the 185-lb rankings with his split decision victory over Tackett, earning the Fight to Win middleweight title in the process. Tackett has been steadily climbing the charts at middleweight, but Rocha held him off in the main event.
Tackett, the no. 3-ranked middleweight, looked for leg locks throughout the match, and engaged Rocha with the 50-50 position at several instances throughout the bout. But Rocha stayed composed, and counter-attacked Tackett in leg entanglement, demonstrating a new fold in the 39-year old's game.
Highlight: Vagner And Tackett Had One Of The Most Entertaining 50-50 Shootouts Ever
Unlock this video, live events, and more with a subscription! Get Started

Already a subscriber? Log In



The match had been previously scheduled in January, but Rocha pulled out due to injury. But the postponed date added an additional layer of intrigue to the match; this was Tackett's black belt debut. Tackett has proven himself as the future of the middleweight division, but for now, Rocha has held him off in Miami in front of his home crowd.
Earlier in the night at Fight to Win 171, Edwin "Junny" Ocasio put on a one-sided display of offense against Taniel De Jesus. Junny is now 11-2 since August 2020, and he hasn't lost a match in. his natural 135-lb weight class in that time. Each of his matches have come against larger, no. 1-ranked opponents.
Junny was not able to earn a submission against de Jesus, but he flaunted his attacking abilities, nonetheless. Usually known as a leglocker, Junny displayed his passing and creativity at Fight to Win 171, toggling back and forth between upper and lower body attacks.
Highlight: Junny Wins Third Title Defense With Unorthodox Attacks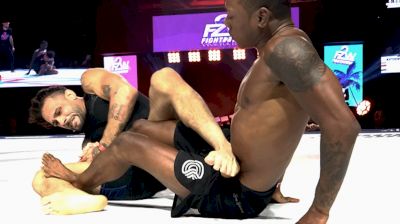 ---
Bri Robertson | Prospect Watch
Bri Robertson submitted the highly touted Jasmine Rocha with a heel hook at Fight To Win 171, marking her sixth consecutive win in 2021. The 10th planet athlete based in Southern California has a fan-friendly style that sees her chasing the submission with relentless energy and devastating efficiency.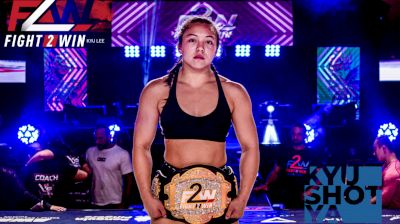 ---
Dalpra Wins First Black Belt Superfight At Artista Invitational 3
by Corey Stockton
Art Of Jiu-Jitsu standout Tainan Dalpra has been unstoppable since earning his black belt in late 2020. This weekend, the undefeated black belt had his first superfight since being promoted at the Artista Invitational 3 in Nashville, TN. Dalpra defeated the no.4-ranked medium heavyweight, Matheus Luna via armbar.
This was a great performance from the young AOJ representative, but that's come to be expected from Dalpra, who is now 15-0 as a black belt with 11 submission victories.
His teammate, Johnatha Alves also earned a submission victory in a superfight against Gabriel Sousa.
Brown belt Igor Feliz won the 8-man mixed-belt tournament, defeating black belt Bebeto Oliveira in the final.
Replays from the entire event will be available on FloGrappling later in the week.
---
IBJJF Sul Americano No-Gi Championships: Major Results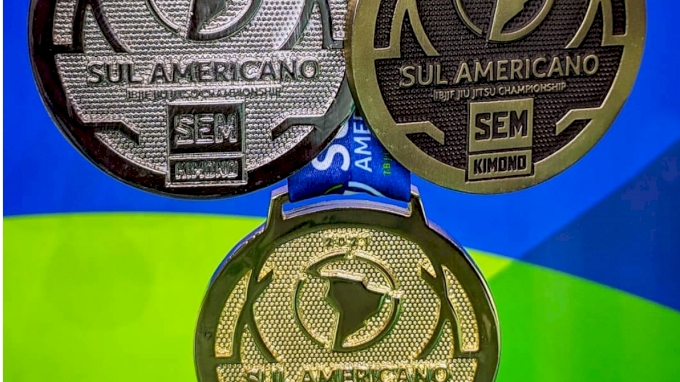 The 2021 Sul Americano No-Gi Championships represent the first major tournament held by the IBJJF in Brazil this year. The event saw stacked divisions throughout all the ranks, but there were some particularly notable results in the black belt categories.
Henrique Cardoso earned double gold with a total of eight victories. The KMKZ / Ceoconi JJ representative (and nephew of legendary grappler Alexandre Cecconi) racked up three submissions and notched wins over notable athletes like Rafael Paganini and Marcelo Gomide on his way to the two gold medals (see the embedded Instagram clip below for some action from the final.)
Luan Carvalho has stormed back into the competition scene this year, adding yet another major title to collection his after captured middle-heavyweight gold at the Sul Americano No-Gi Championships. The Nova União is currently on an 8-0 streak in 2021.
In a serious clash of generations, recent black belt Jonata Gomes conquered the lightweight division after a barn-burner final with none other than 2007 ADCC gold medalist Rani Yahya.
Black Belt Champions
ADULT / MALE / BLACK / ROOSTER
Pablo Amaro (GFT)
LIGHT- FEATHER
Cleber Sousa (Almeida JJ)
FEATHER
Ruan Alvarenga (Alliance)
LIGHT
Jonata Gomes (Alliance)
MIDDLEWEIGHT
Ygor Rodrigues (CTMR)
MEDIUM-HEAVY
Luan Carvalho (Nova União)
HEAVY
Henrique Cardoso (Ceconi KMKZ)
SUPER-HEAVY
Guilherme Lambertucci (Gracie Barra - Felipe Pena)
ULTRA-HEAVY
Davi Cabral (GFT)
OPEN CLASS
Henrique Cardoso (Ceconi KMKZ)
ADULT / FEMALE / BLACK / FEATHER
Gabriela Fechter (Checkmat)
LIGHT
Natália Zumba de Souza (Alliance)
HEAVY
Graciele Del Fava de Carvalho (Guigo JJ)
SUPER HEAVY
Fernanda Mazzelli (Striker JJ)
OPEN CLASS
Fernanda Mazelli (Striker JJ)
---
Upcoming events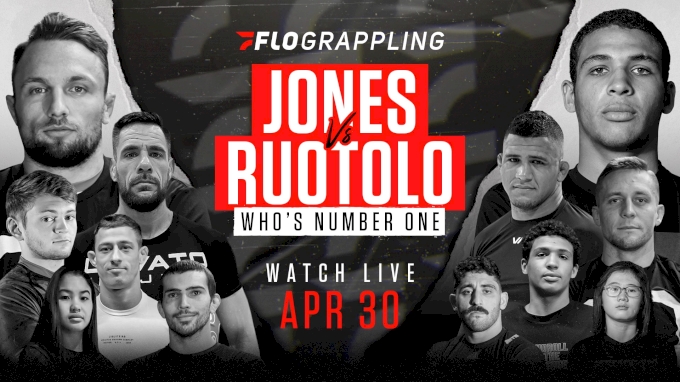 Friday, April 30, 2021
The full card is now available! Don't miss this one.
Main card
Prelims (live on YouTube and Facebook)