FloGrappling WNO: Rafael Lovato Jr. vs Gilbert Burns
Betting Lines | Standout Underdogs In Who's Number One: Lovato Jr. vs Burns
Betting Lines | Standout Underdogs In Who's Number One: Lovato Jr. vs Burns
Betting lines have been released for WNO: Rafael Lovato Jr. vs Gilbert Burns. Take a look at the odds, and some of the undercards who may be worth a risk.
Apr 26, 2021
by Corey Stockton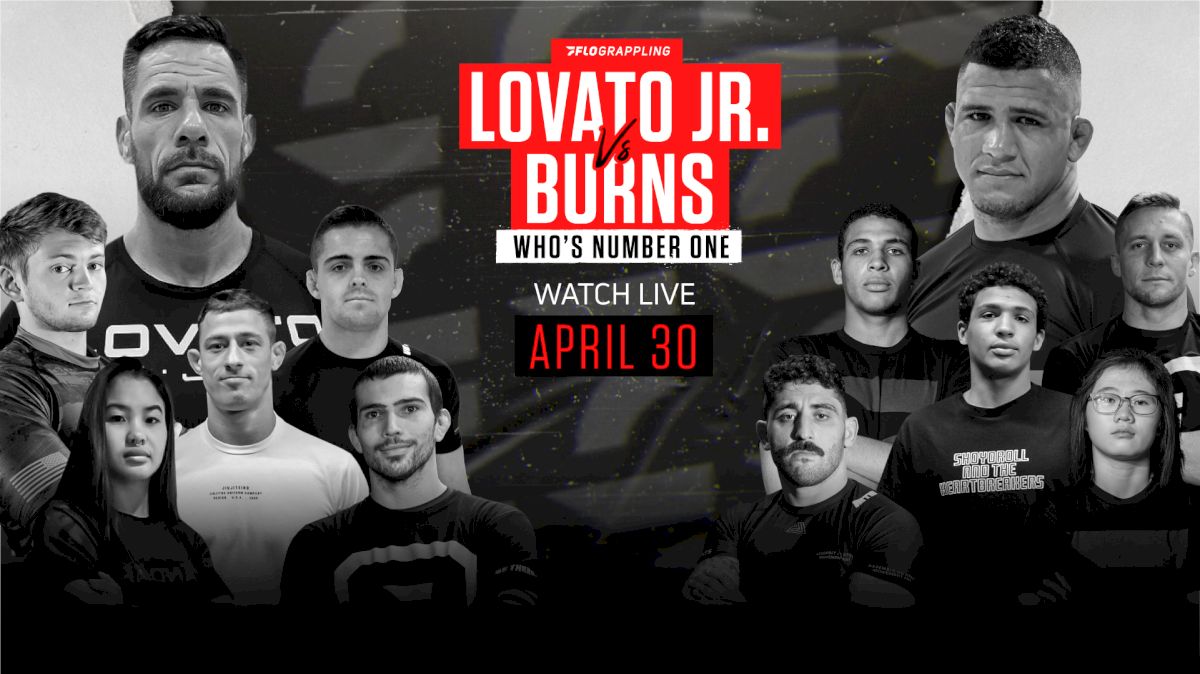 The online betting site F2Wbet has released money lines for Who's Number One: Rafael Lovato Jr. vs Gilbert Burns.
(Note: We do not encourage illegal gambling, please check the laws in your jurisdiction. Go here to learn about responsible gambling.)
Watch: Who's Number One: Rafael Lovato Jr. vs Gilbert Burns LIVE on FloGrappling on Friday, April 30 at 7 p.m. CST
---
Main Event: Rafael Lovato Jr. vs Gilbert Burns | Light Heavyweight (205 lbs)
Rafael Lovato Jr. | -215 (favorite)
Gilbert Burns | +180 (underdog)
Co-Main Event: Tye Ruotolo vs William Tackett | Middleweight (185 lbs)
Tye Ruotolo | +220 (underdog)
William Tackett | -300 (favorite)
Nicky Ryan vs PJ Barch | Catchweight (175 lbs)
Nicky Ryan | -500 (favorite)
PJ Barch | +350 (underdog)
Grace Gundrum vs Alex Nguyen | Strawweight (115 lbs)
Grace Gundrum | -800 (favorite)
Alex Nguyen | +500 (underdog)
Ethan Crelinsten vs Kade Ruotolo | Featherweight (145 lbs)
Ethan Crelinsten | -205 (favorite)
Kade Ruotolo | +170 (underdog)
Andrew Wiltse vs David Garmo | Welterweight (170 lbs)
Andrew Wiltse | -400 (favorite)
David Garmo | +275 (underdog)
Jessica Crane vs Lauren Sears | Strawweight (115 lbs)
Jessie Crane | -400 (favorite)
Lauren Sears | +275 (underdog)
Haisam Rida vs Sloan Clymer | Light Heavyweight (205 lbs)
Haisam Rida | -300 (favorite)
Sloan Clymer | +240 (underdog)
---
Rafael Lovato Jr. will have a size advantage coming into this match against Gilbert "Durinho" Burns, which is likely playing into his considerably better odds. Durinho is a world champion, and trains in one of the toughest rooms in the world at Fight Sports, but he's an obvious underdog against Lovato.
Since stepping away from his Bellator title, Lovato has kept himself busy in grappling competition. That could also play in his favor against Durinho. If the odds were closer, Lovato would be a safe bet. But as a -215 favorite, Lovato may be too much of a risk to take. During the Pick Em game on the WNO Podcast, we had this match as nearly even. With the betting lines as they stand, it's tough to have any faith in either bet.
Tye Ruotolo, who is now slated to face William Tackett, is one of several underdogs on the card who are worth a risk. Ruotolo is coming off of a dominant victory over one of Tackett's main training partners, Kody Steele. In that match he proved that he had the skill set to match Tackett's game.
Tackett is bigger than Ruotolo, and has been testing himself against contenders in even heavier divisions, but he hasn't faced anyone with the cardiovascular endurance of Ruotolo, and that could be an x-factor in this match. If nothing else, it's significant enough to take a chance on the +240 underdog, Ruotolo.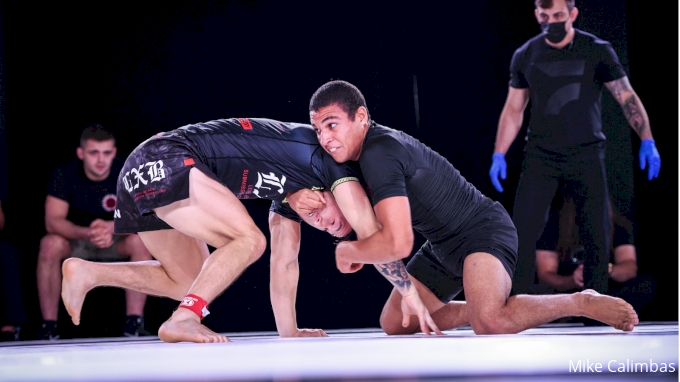 For a similar reason, PJ Barch may be a better bet than his upcoming opponent — the heavy favorite — Nicky Ryan. The word from Puerto Rico is that Ryan looks more dangerous than ever. But two factors point toward a potential upset. First. Barch has significantly more competition experience than Ryan, overall. Second, Barch has been on fire, and has had three times as many matches as Ryan since 2020.
Taken together, this may be enough to validate putting some money on the +330 underdog, Barch, rather than the -500 favorite, Ryan.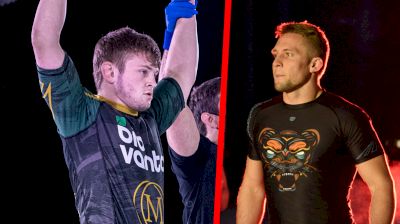 There are two rematches on this card. In both of them, the previous winner is listed as the underdog.
Kade Ruotolo is the +170 underdog against Ethan Crelinsten. Crelinsten's status as the -290 favorite points to exactly how dominant he appeared in his first match against Ruotolo, despite the loss.
Jessie Crane, who has a previous loss to Lauren Sears, is also the favorite in her undercard rematch.
Grace Gundrum is the heaviest favorite of the card, a -800. The no.2-ranked strawweight, Gundrum was slated to face the no.3-ranked Jessa Khan, and is now facing the unranked brown belt, Alex Nguyen. These are reasonable odds for Gundrum, who has proven her worth even against the best women in the world. But there's not much profit in a wager for her.