FloGrappling WNO: Rafael Lovato Jr. vs Gilbert Burns
Play-By-Play & Results | WNO: Rafael Lovato Jr. vs Gilbert Burns
Play-By-Play & Results | WNO: Rafael Lovato Jr. vs Gilbert Burns
Check in here for the latest updates, analysis of the most important moments of each match, and the results from WNO: Lovato Jr. vs Burns.
Apr 30, 2021
by Corey Stockton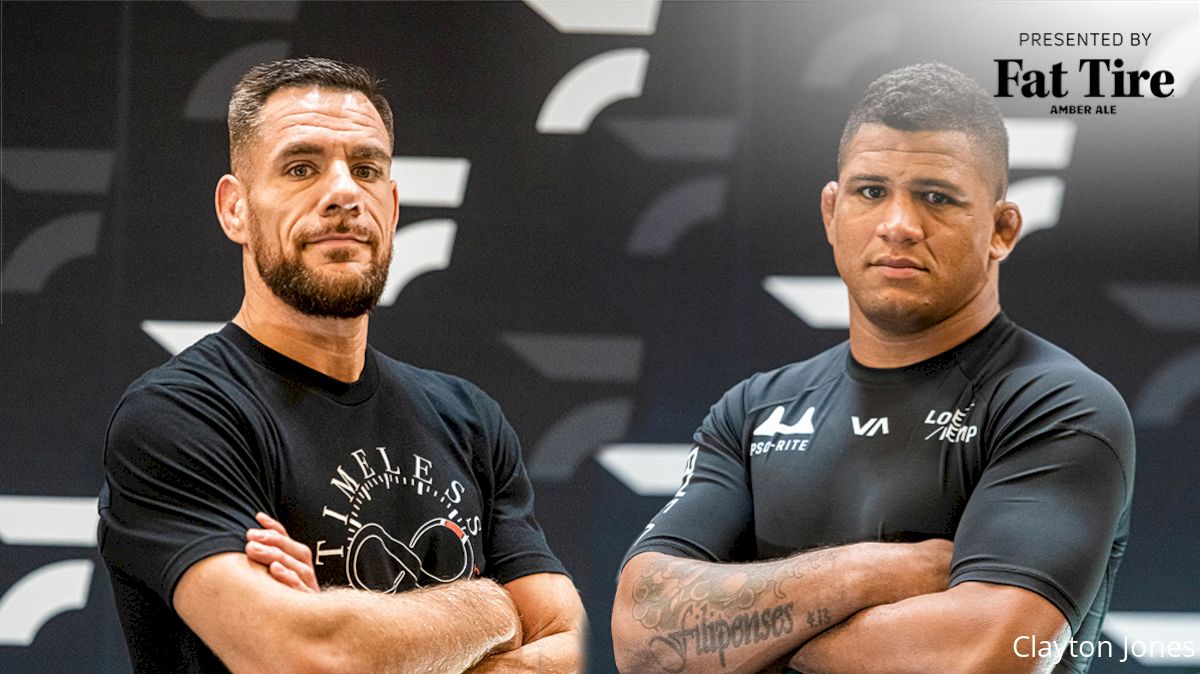 Unlock this article, live events, and more with a subscription!
Get Started
Already a subscriber? Log In
Who's Number One is back with yet another stacked card. In the main event, two MMA veterans and jiu-jitsu world champions will square off in a grappling matchup. Rafael Lovato Jr. has kept himself active in jiu-jitsu since stepping away from his Bellator title. Tonight, he'll look to keep it going against the UFC's no.1 welterweight contender, Gilbert "Durinho" Burns in a 15-minute no-gi match.
In the co-main event, two of grappling's fastest rising stars will face off, as the no.3-ranked welterweight, Tye Ruotolo takes on the no.3-ranked middleweight, William Tackett.
The undercard is loaded with talented, explosive, fan friendly grapplers, including Nicky Ryan, Andrew Wiltse, PJ Barch, Grace Gundrum and more!
Check in here and keep this page refreshed for the latest updates, analysis of the most important moments of each match, and the results.
WNO: Rafael Lovato Jr. vs Gilbert Burns begins at 8 p.m. ET, and the main card starts at 9 p.m. ET.
---
Haisam Rida's judo skills proved to be the difference maker in this match which heavily featured takedowns. The hand fighting was slow-going, but as it picked up, Rida found his openings. He hit an outside trip to bring Clymer to his back after the halfway point. With just a few moments remaining, he hit another outside foot sweep. On both occasions, he got to a pressure position and inched toward a pass, but couldn't establish a better position. Still, a victory for Rida in his debut.
Haisam Rida def Sloan Clymer via unanimous decision
---
Jessie Crane took control of Lauren Sears from the moment the match hit the mat. Sears threatened a guillotine as Crane shot for a takedown, but when Crane got free, she progressed through the guard and to the mount. There, she put on an impressive display of control and patience, threatening arm triangles and biding her time.
When Sears finally presented her back, Crane jumped on it, fought the hands momentarily and digged in her rear naked choke for the finish.
Jessie Crane def Lauren Sears via rear naked choke
---
Andrew Wiltse opened up with a furious pace, pulling to guard and focusing on wrestling up. He finally goaded Garmo to his knees, and hit a perfectly-timed butterfly sweep. From there, he moved to mount and then the back. He took his time to establish an arm trap, and then secured his rear naked choke finish.
Andrew Wiltse def David Garmo via rear naked choke
---
Kade Ruotolo had something to prove coming into his rematch against Ethan Crelinsten. Crelinsten opened with impressive wrestling, but Ruotolo eventually took top position after a series of scrambles between leg and back attacks.
Crelinsten sat up from guard, and Ruotolo jumped over the top, sinking in a tight armbar. Crelinsten scrambled free and back to the bottom position.
Ruotolo pushed the pressure, and when Crelinsten sat up again, Ruotolo shot a darce choke. He persisted to squeeze as Crelinsten gasped for air, and eventually tapped.
Kade Ruotolo def Ethan Crelinsten via darce choke
---
Watch Here
Alex Nguyen impressed to start the match, putting pressure on Grace Gundrum and initiating leg entanglements. Gundrum eventually began to ramp up the pace, using the truck position to pass Nguyen's guard. Gundrum passed again in the closing two minutes of the match, secured Nguyen's back, and flowed through a series of attacks. She secured the rear mount triangle before switching to an armlock for the finish with just 18 seconds left on the clock.
Grace Gundrum def Alex Nguyen via armlock
---
Nicky Ryan opened with several attempts to wrestle up from leg entries, but couldn't bring PJ Barch to the mat.
Barch stayed physical, pushing Ryan around, but not making much progress to pass Ryan's guard. Barch's pace slowed, and Ryan continued looking for opportunistic submission attempts. Ryan's initial pace earned him the favor of the judges, and enough for a split decision victory.
Nicky Ryan def PJ Barch via split decision
---
Tye Ruotolo opened with an impressive display of control in the standing exchanges. William Tackett turned his offense on after pulling guard, working to 50-50 and chasing the heel hook. But Ruotolo had an answer for everything, countering leg attacks with back attacks and turning up the pace in the passing game.
When Ruotolo finally passed the guard, he established mount and unloaded a barrage of pressure and attacks. Tackett finally recomposed guard, but Ruotolo let loose, attacking leg locks with creative entries and desperately searching for a last-minute submission.
He secured the unanimous decision, instead.
Tye Ruotolo def William Tackett via unanimous decision
---
Lovato pulled guard after just 60 seconds of hand fighting. The action was slow going for most of the match; Lovato offered several attacks from his guard, but Burns remained out of any significant danger.
The tide shifter with three minutes left on the clock. Burns flashed past Lovato's guard and completed a quick back take, establishing the only dominant position of the match.
Lovato got free and turned up the pace, hunting after a leg lock but not finding it.
The judges had been leaning in favor of Lovato for most of the match. Burns' late back attack swayed them. Burns won via unanimous decision.
Gilbert Burns def Rafael Lovato Jr. via unanimous decision