2021 Pan IBJJF Jiu-Jitsu No-Gi Championship
Ronaldo Junior Looks To Repeat At No-Gi Pans, But This May Be Taza's Year
Ronaldo Junior Looks To Repeat At No-Gi Pans, But This May Be Taza's Year
Ronaldo is back at No-Gi Pans after a successful run in 2020. But the middleweight 2021 division includes two no-gi world champs, and a hungry Oliver Taza.
May 11, 2021
by Corey Stockton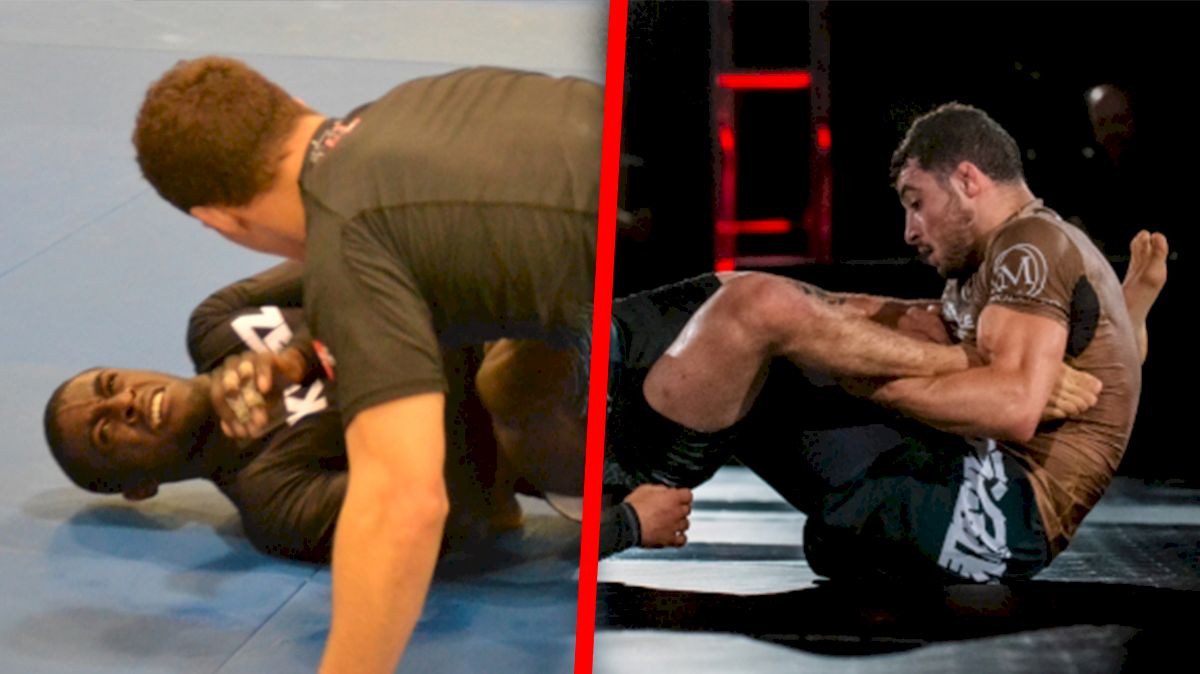 The middleweight division will be one to watch closely at the 2021 IBJJF No-Gi Pans on May 15. More than 20 competitors have registered for this bracket, meaning the winner will have to scale through four or five rounds to reach the podium.
Ronaldo Junior is returning to the middleweight division to defend his 2020 No-Gi Pans title, but he'll be up against a more decorated roster of potential competition this year than he was in his last run.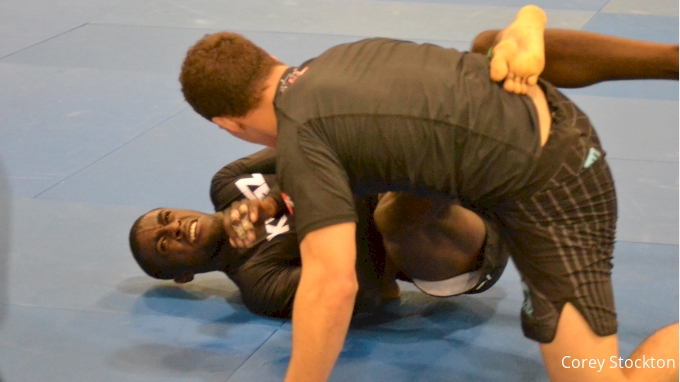 First off, two no-gi world champs for a shot at No-Gi Pans gold: Renato Canuto and Hugo Marques. Ronaldo's best asset in his no gi game is his explosiveness and tenacity, but each of these world champs have the speed and scrambling abilities to match, and potentially best him.
Canuto may be the favorite in the division. He can open the throttle and mix it up with the best scramblers in grappling, but he knows when to hone in his game to capitalize on a lead.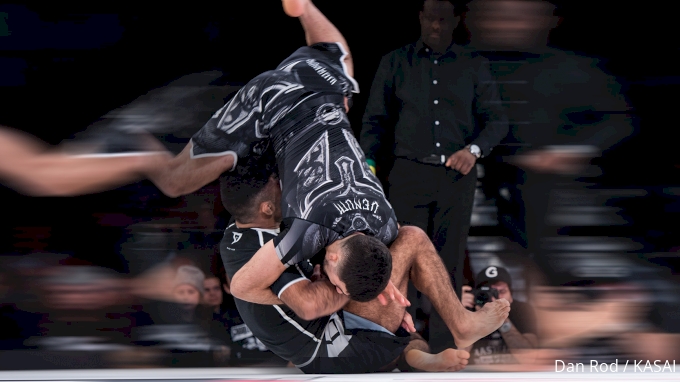 The middleweight division is also loaded with wildcards, and PJ Barch may be at the forefront among them. Barch has high-level wrestling, which contributes to his nearly unsweepable base. That could pose a problem for those who play a conservative game against him. But Barch's weakness may be his lack of experience in IBJJF competition. He's an avid competitor in the submission only scene, and he's often willing to dive on attacks, even if he must concede position to do so.
While his style could make for some exciting scraps, Barch may struggle against the best strategists in this 23-man division.
On the other hand, this may be Oliver Taza's year to win gold at No-Gi Pans. Taza won no-gi worlds as a brown belt in 2017, but has struggled to get through the opening round in his black belt debut at No-Gi Pans last year. Taza was without his a-game then, as neither reaping nor heel hooks were allowed in 2020. He fell behind early, penalized for a perceived violation of those rules, and couldn't recover from that deficit.
But Taza seems to have turned a corner, and he has impressed on the IBJJF mats since heel hooks were sanctioned earlier this year. He took gold in Dallas with three submission victories, and earned three more submissions and a gold medal in Houston. This could be his year to collect his first major IBJJF gold as a black belt, while he is still leagues ahead of the rest of the competition in the leg lock game.
The ultimate wildcard in this division is Matheus Gabriel. The 2019 IBJJF World Champion usually competes at featherweight, and made his ADCC debut in the 66 kg division. The move to middleweight is unusual for the Checkmat representative. He took double gold at the New Orleans Open earlier this month, entering the middleweight bracket. Gabriel could clear out some of the early round athletes, but may struggle with the top names in this division. He may still drop down to a more natural weight class, such as light or feather.
---
Adult / Male / Middle
TOTAL: 23
| TEAM | NAME |
| --- | --- |
| 10th Planet Jiu Jitsu | Paul Barch |
| Alliance | Rehan Muttalib |
| Ares BJJ | Hugo Doerzapff Marques |
| Atos Jiu-Jitsu | Ronaldo Pereira de Souza Júnior |
| Breathe Jiu-Jitsu | Daniel-Shea Garcia Stolfi |
| Carlson Gracie Team | Celso Ricardo dos Reis Filho |
| CheckMat | Matheus Gabriel Pinheiro Barros |
| CheckMat | Renato Forasieppi Alves Canuto |
| CheckMat International | Tyler James Scalisi |
| Detroit Jiu-Jitsu Academy | Khalil Fadi Fadlallah |
| Double Five Highland Village | Eduardo Avelar de Carvalho |
| Fight Sports | Rodrigo Gortari Barbosa |
| GF Team | Leonardo da Silva Guimaraes |
| Gracie Barra | Joshua Aaron Bacallao |
| Gracie Barra | Saul Viayra |
| Gracie Humaita | Michael Ray Trasso |
| Luiz Palhares Jiu-Jitsu | Jeovany Anthony Ortiz |
| Renzo Gracie Academy | Giann Moramarco |
| Renzo Gracie International | Oliver Taza |
| Silver Fox BJJ | Enrique D. Galarza |
| Soul Fighters BJJ | Aaron Michael Joseph Wilson |
| Unity Jiu-jitsu | Felipe Cesar Silva |
| Unity Jiu-jitsu | Italo Moura de Azevedo |