2021 Pan IBJJF Jiu-Jitsu No-Gi Championship
Andrew Wiltse Could Find Three Rematches In Try For Second No-Gi Pans Gold
Andrew Wiltse Could Find Three Rematches In Try For Second No-Gi Pans Gold
Andrew Wiltse is the favorite to win the 188 lb division. How will he fare against wildcards like Stanley Rosa, and established athletes like Jaime Canuto?
May 11, 2021
by Corey Stockton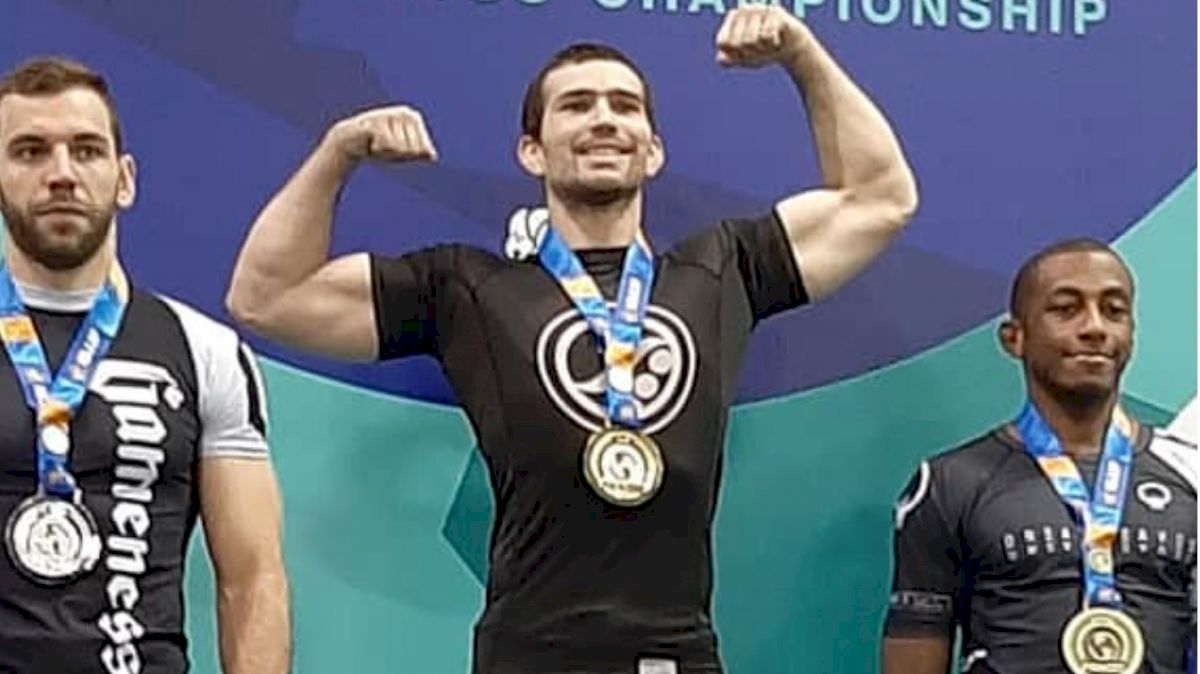 Andrew Wiltse had a relatively seamless ascent to his first black belt title, earning No-Gi Pans gold in 2020, winning his first two matches by points before winning a third via penalty. He didn't give up a point in three matches, but the returning champ is unlikely to have such an easy route to the top in the medium heavyweight bracket in this go-around.
The 23-man medium heavyweight division might be the first real test for Pedigo Submission Fighting's star talent. Two of the contenders who could give him the most trouble in this bracket are 2019 No-Gi Pan champion Jeferson Guaresi and two-time no-gi worlds silver medalist Jaime Canuto.
Wiltse, or any other medium heavyweight looking to achieve a No-Gi Pans gold, will have to watch his neck at every turn. There are three renowned guillotine artists in this division: John Combs, David Garmo and Pedro Rocha. And although Wiltse has victories over all three of them in 2020, all it takes is one mistake for any of these three to subvert Wiltse's gold medal aspirations.
Regardless of how the fare against Wiltse, Combs, Rocha and Garmo should be considered some of the top contenders in this division, alongside Canuto and Guaresi. It's likely that three of these five athletes will join Wiltse atop the podium.
But one newcomer to the IBJJF scene could ruin things for one or more of these competitors.
Stanley Rosa made history earlier this year as the first competitor to win an IBJJF match via heel hook. Since then, he's continued to cash in on his leg lock pedigree, taking gold in Dallas and again in Houston. His heel hook abilities could easily take out any of the competitors who have not caught up to the leg lock game, but he may struggle against some of the more well-rounded athletes in the division.
Still, Rosa is a clear darkhorse in this division.
BB Monster, Valdir Araujo, could also act as a disruptor in this division. The long-time veteran is as tough as they come, and could exhaust some of the favorites in the early rounds. He won't have great chances at a podium with the degree of young talent in this stacked bracket, but he could cause problems for whomever he encounters early in the day.
---
Adult / Male / Medium-Heavy
TOTAL: 23
| TEAM | NAME |
| --- | --- |
| Alliance | Andre Nascimento dos Santos Gois |
| Alliance | Vinicius Lino Wong |
| American Top Team Junior Fernandes | Charles Kilyan Mcguire |
| Brazilian Top Team | Avery-Warren Arthur Brooks |
| Bronx Martial Arts Academy | Stanley E. Rosa Valerio |
| Detroit Jiu-Jitsu Academy | David Salem Garmo |
| Double Five Highland Village | Pedro Henrique de Oliveira e Silva Rocha |
| Double Five Highland Village | Rodrigo Lopes Martins |
| Easton BJJ | John Taylor Combs |
| Fight Sports | Valdir Araujo de Lima Júnior |
| GF Team | Jaime Soares Canuto |
| Gracie Barra | João Felipe Pacheco Cizeski |
| Gracie Barra | Thiago Aso da Graça |
| Gracie Barra BJJ | Joseph C. Watson |
| LEAD BJJ | Rennick Keolani Kama Jr. |
| Luiz Palhares Jiu-Jitsu | Pedro Henrique Monteiro Palhares |
| Octagon MMA | Robert Arthur Ezzell |
| Pedigo Submission Fighting | Andrew Wiltse |
| Siri Brazilian Jiu-Jitsu | Alex Xander Larmey |
| Soul Fighters BJJ | Saar Shemesh |
| TX 3rd Coast MMA | Jason Roland Soliz |
| Unity Jiu-jitsu | Jeferson Guaresi |
| University of Ground Fighting | Steven J. Patterson |