FloGrappling WNO: Craig Jones vs Luiz Panza
Betting Lines | Value Bets At Who's Number One: Craig Jones vs Luiz Panza
Betting Lines | Value Bets At Who's Number One: Craig Jones vs Luiz Panza
See the safest bets and the underdogs who are worth a risk for WNO: Craig Jones vs Luiz Panza on May 28.
May 24, 2021
by Corey Stockton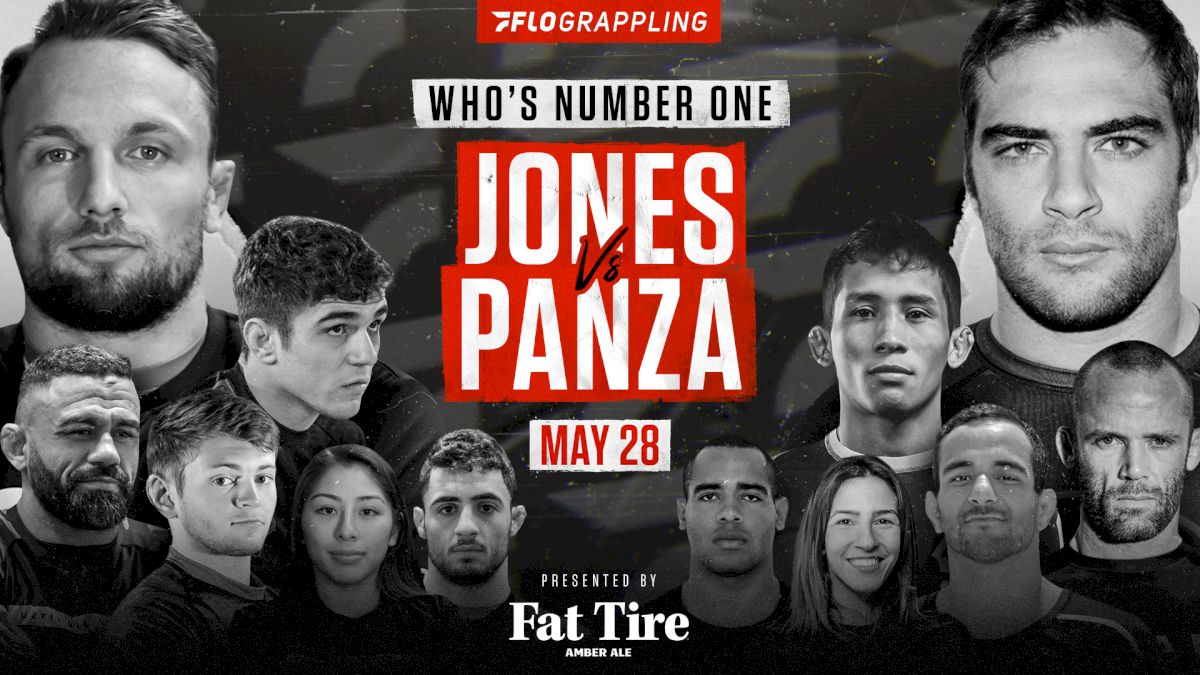 The online betting site BetDSI has released money lines for Who's Number One: Craig Jones vs Luiz Panza.
These odds are constantly fluctuating. The odds below were reported as of May 24. Find the most up to date betting lines on BetDSI.
(Note: We do not encourage illegal gambling, please check the laws in your jurisdiction. Go here to learn about responsible gambling.)
---
Main Event: Craig Jones. vs Luiz Panza | Heavyweight (Over 205 lbs)
Craig Jones | -700 (favorite)
Luiz Panza | +450 (underdog)
Co-Main: Mikey Musumeci vs Lucas Pinheiro | Bantamweight (135 lbs)
Mikey Musumeci | -375 (favorite)
Lucas Pinheiro | +275 (underdog)
Vagner Rocha vs Josh Hinger | Middleweight (185 lbs)
Josh Hinger | -135 (favorite)
Vagner Rocha | +105 (underdog)
Nicky Ryan vs Gabriel Almeida | Middleweight (185 lbs)
Nicky Ryan | -325 (favorite)
Gabriel Almeida | +250 (underdog)
Jessa Khan vs Pati Fontes | Strawweight (115 lbs)
Jessa Khan | -500 (favorite)
Pati Fontes | +350 (underdog)
Johnatha Alves vs Oliver Taza | Welterweight (170 lbs)
Johnatha Alves | -145 (favorite)
Oliver Taza | +115 (underdog)
Andrew Tackett vs Mica Galvao | Catchweight (172.5 lbs)
Micael Galvao | -195 (favorite)
Andrew Tackett | +155 (underdog)
Cole Abate vs Bird Wiltse | Featherweight (145 lbs)
Cole Abate | -500 (favorite)
Bird Wiltse | +350 (underdog)
Damien Anderson vs Luis Quinones | Featherweight (145 lbs)
Damien Anderson | -130 (favorite)
Luis Quinones | +100 (underdog)
---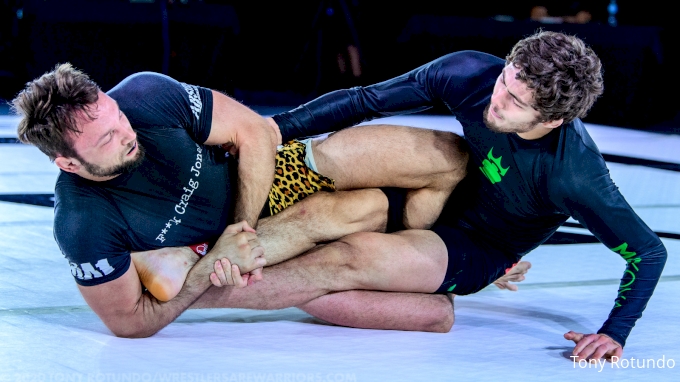 Craig Jones may appear a lock-in bet in the main event against Luiz Panza. Jones is a WNO veteran; he's 2-0 on the platform with two submission victories inside of five minutes each. But he's a -700 favorite, meaning a $100 bet for Jones has a potential profit of just $14. He's done well against heavier opponents, but Panza may be the largest he's faced yet. In addition, unlike many of Jones' recent opponents, Panza is adept in the leg lock game, and could give Jones some trouble there.
Panza, making his WNO debut in this main event, is still a risky bet. He's a +350 underdog, so the potential payout is substantial. But this may not be a risk worth taking. It's probably best to stay away from this match entirely.
The lines are more favorable for betters in the co-main event. Mikey Musumeci is the favorite at -375. A $100 bet would earn a profit of $27. Musumeci is nearly unstoppable in the lighter weight classes. He's only recorded two losses in bouts in his weight class since 2015, and neither of those have been via submission. He should be a lock here, although interested betters would have to put some money on the line to see a substantial payout.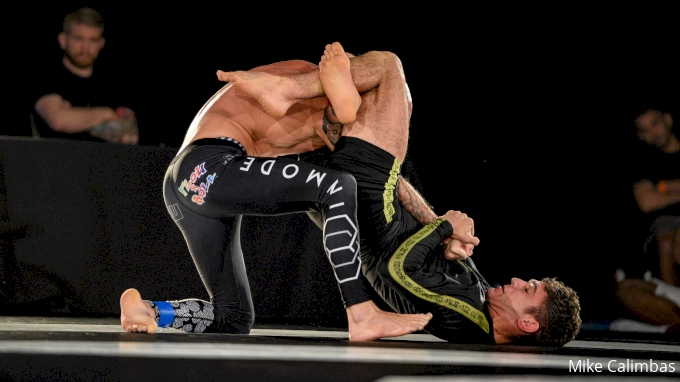 For those interested in a higher risk with a better potential payout, Lucas Pinheiro isn't a terrible gamble against Mikey Musumeci. Pinheiro remains the only person to pass Musumeci's guard. It would be nothing short of an upset if he could beat Musumeci in this match. But Pinheiro is the no.1-raked bantamweight, he has more no-gi experience than Musumeci, and he may have answers for Mikey's tricky game.
Among the athletes which oddsmakers are calling heavy underdogs, Pinheiro is the best big risk to take.
Nicky Ryan, Cole Abate and Jessa Khan should be considered lock-in bets for everybody. Khan and Abate are both -500 underdogs, so the payout is small. But both Art Of Jiu-Jitsu standouts looked dominant in their previous Who's Number One outings.
A Nicky Ryan victory would offer a slightly better payout; he's a -325 favorite. He's 2-1 on the WNO mats, and though he won his last match against PJ Barch, he'll have something to prove against Gabriel Almeida.
Some of the tougher to call matches offer the best potential value picks for betters who trust their instincts.
Vagner Rocha is listed as an underdog in his match against Josh Hinger. Hinger may be the best wrestler Rocha has faced. But he hasn't faced a top-ranked opponent in more than a year, and is up against a very active, three-time WNO veteran in Rocha.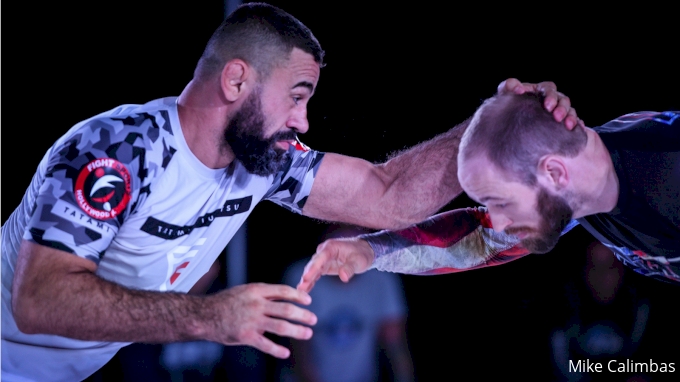 This match is one of the toughest to predict. But smart money would point toward the more active of the two, and the more experienced in the ruleset, especially considering that man, Vagner Rocha, is a +105 underdog.
For similar reasons, betters would be wise to take a chance on the underdog, Oliver Taza, in his main card match against Johnatha Alves. Alves has had a sensational 2021. He's 17-1 this year and has been racking up submission victories in that time. But he hasn't competed in a no-gi match since 2017, when he was a purple belt. Still, he's the favorite at -145.
Taza's had a rough 2021; he's 11-6 on the year. Still, he's a no-gi specialist, and more specifically a leg lock specialist. Those factors are likely to have some impact on the match. He has a 71% career submission rate, and nearly two-thirds of those submissions have been leg locks. Alves is a guard pass technician, and a finisher in his own right. But the rules in this match appear stacked in favor of Taza, so he's likely with a gamble as a +115 underdog.