FloGrappling WNO: Craig Jones vs Luiz Panza
Updates & Results | Who's Number One: Craig Jones vs Luiz Panza
Updates & Results | Who's Number One: Craig Jones vs Luiz Panza
Catch on the real-time updates, results, and match analysis from Who's Number One: Craig Jones vs Luis Panza.
May 28, 2021
by Corey Stockton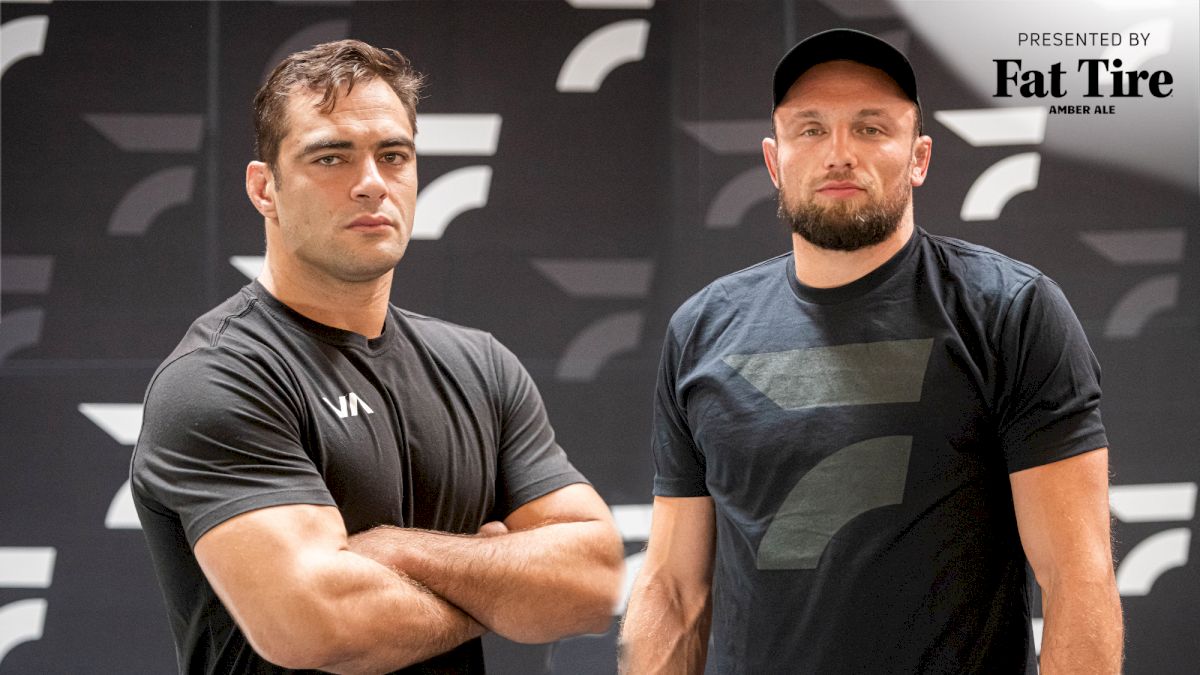 Unlock this article, live events, and more with a subscription!
Get Started
Already a subscriber? Log In
FloGrappling's Who's Number One is back in Austin, TX for another star-studded event. Tonight, Checkmat's world champion heavyweight, Luiz Panza, will face Craig Jones, who is filling in for Gordon Ryan.
Jones will be giving up a substantial weight advantage to Panza. But Panza remains the heavy underdog, and for good reason. Jones is 2-0 on the Who's Number One mats, and has won each of his previous two matches by heel hook within the first five minutes.
Panza could be Jones' toughest test to date; but will he be able to topple the pound-for-pound no.6-ranked grappler?
Rankings are on the line in the co-main event, as Mikey Musumeci tries to take the no.1 spot at bantamweight from Atos' Lucas Pinheiro. This will be Musumeci's second no-gi match after his five-year hiatus. But he returned in dominant fashion earlier this year, with a submission victory over Marcelo Cohen. Pinheiro is a 2020 No-Gi Pan champion, and will be a true challenge for Musumeci. The stakes are high in this one.
Earlier in the night, Josh Hinger will face Vagner Rocha, Nicky Ryan will take on middleweight Gabriel Almeida, Oliver Taza will take on Johnatha Alves, and the no.4-ranked strawweight, Pati Fontes, will try to climb in the rankings against the no.3-ranked Jessa Khan in one of grappling's most exciting divisions.
Keep this page refreshed for the latest updates, results, and post-match analysis. The prelims begin at 8 p.m. ET, and the main card kicks off at 9 p.m.
---
Luis Quinones took early control of the match, hitting a takedown and getting to top position. He made several attempts to pass Anderson's guard, but to no avail. He secured Anderson's back, but Anderson escaped, and took control of the momentum of the match.
Anderson stepped back into a leg entanglement, putting Quinones on the run. He released the leg attack, but but jumped on a quick pass and immediately to Quinones' back, where he locked in a rear naked choke.
Anderson def Quinones via rear naked choke
---
Sathya Wiltse sat to guard immediately, and kept Abate at range momentarily. But once Abate got his momentum moving forward, he never stopped. He tried for a knee cut, switched to a backstep and took mount.
Wiltse recovered, but Abate continued patiently pouring on the attack. He attempted another pass, and when Wiltse turtled, Abate switched to a kimura trap, and used that to untangle Wiltse, cycling through submission attempts before he finally secured a triangle. There, he waded through Wiltse's defenses and collected the armbar for the submission victory less than five minutes into the match.
Abate def Wiltse via armbar
---
Neither of these young athletes stopped moving and fighting for the win in this 15-minute match. Tackett fought forward, and scrambled out of several difficult positions, but Galvao got the better of most of the exchanges, and rarely found himself in significant danger.
Galvao secured mount several times in the match, but his best submission attempt came in the final 10 seconds of the match, an armbar from side control. Tackett escaped before time expired.
Galvao def Tackett via unanimous decision
---
Oliver Taza's pace and aggression made the judges' job easy. Taza and Alves wrestled back and forth, and exchanged top position on several occasions, but Taza had the closest submission attempts. He got into two significant leg entanglements, and applied threatening heel hook attempts in each of them. Alves remained calm and composed, but the threat was obvious.
Alves wasn't shut out. He passed Taza's guard and held side control for a few minutes, but couldn't manage a submission attempt during the match.
Taza def Alves via unanimous decision
---
Jessa Khan was best in this match in explosive moments. She exploded past Fontes' guard into mount, but Fontes escaped.
She weathered a scramble, in which Fontes looked for a toe hold, and resumed her passing game. She moved rapidly side to side, and eventually exploded past Fontes' guard again, directly into an armbar.
Fontes fought momentarily, but eventually conceded to the armbar.
Khan def Fontes via armbar
---
Nicky Ryan has been talking about the evolution of his passing game, and Gabriel Almeida gave him the opportunity to show it off, pulling guard against Ryan early in the match. Ryan applied steady pressure, using his body lock pass to work through Almeida's guard and take his back. But Almeida showed impressive composure and defense, escaping back control on several occasions.
The match went the distance, but Ryan kept control of the match the entire time, a clear victory in the eyes of the judges.
Ryan def Almeida via unanimous decision
---
Both men fought in the clinch for the entirety of the 15-minute match. Each took a few significant shots, but neither got close enough to a takedown to ever bring the match to the mat.
Vagner Rocha def Josh Hinger via unanimous decision
---
Musumeci sat guard and made his intentions known, entering the K-guard and using it to get to 50-50 against Lucas Pinheiro.
Pinheiro escaped, but Musumeci used the same setup to get to 50-50 again. The second time, he secured a solid grip, locking in a tight heel hook, and submitting Pinheiro less than 90 seconds into the match.
This was Musumeci's first career heel hook.
Musumeci def Pinheiro via inside heel hook
---
Craig Jones saw Musumeci's submission, and tried to one-up him. He sat guard immediately, and quickly elevated the heavier Panza. He laced up a leg entanglement and drove his hips into an inside heel hook for the win in 49 seconds.
Jones def Panza via inside heel hook