ADCC
Grappling Bulletin: Andre Galvao Will Defend ADCC Superfight Title in 2022
Grappling Bulletin: Andre Galvao Will Defend ADCC Superfight Title in 2022
Andre Galvao confirmed that he will defend his ADCC superfight title regardless of who the opponent is, possibly setting up a match with Gordon Ryan.
Jun 7, 2021
by Hywel Teague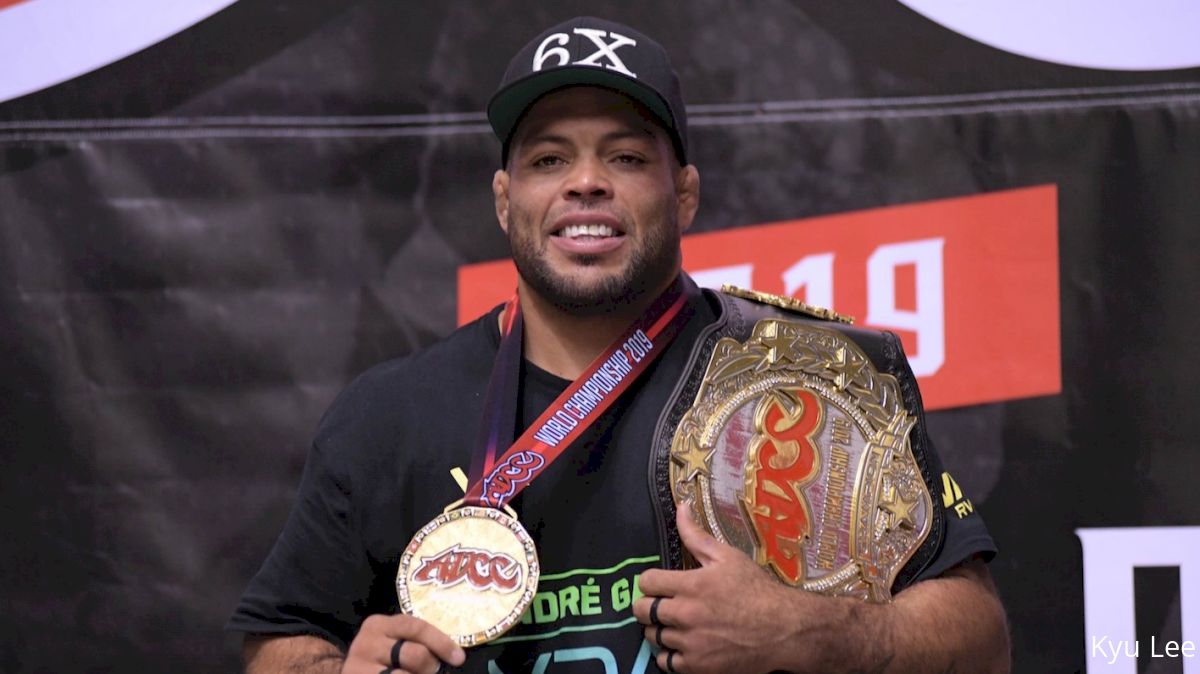 We asked what would happen to the ADCC superfight when word came that Gordon Ryan wasn't competing any more, but we didn't expect to get an update this quickly. Andre Galvao has confirmed his participation, the only question now is who will he face?
---
Don't forget to watch the Grappling Bulletin podcast, this week at the rescheduled time if Tuesday Jun 1, at 3:30pm ET. Watch it on FloGrappling.com or the app, or catch it LIVE on YouTube or Facebook.
Missed the live show? Catch up on the replays here.
---
ADCC Superfight: Galvao to return in 2022, but versus who?
After a year and a half of uncertainty, the 2022 ADCC World Championship organizers have confirmed that Andre Galvao will return to defend his superfight title.
The timing of Galvao's participation may raise eyebrows given that it comes just over two weeks after Gordon Ryan announced that he would be taking an indefinite leave of absence from competition due to an ongoing battle with the stomach condition gastroparesis.
Do not rush to conclusions – FloGrappling can exclusively confirm that Galvao accepted the match on May 1, long before Gordon's announcement on May 20, as seen in this screenshot in a conversation with ADCC promoter Mo Jassim.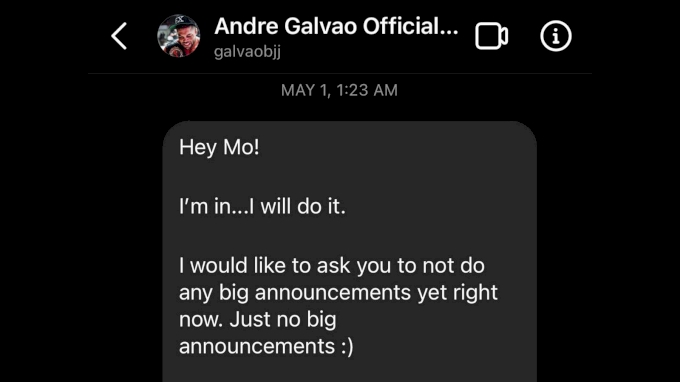 After months of quietly talking behind the scenes, ADCC and Galvao have reached an agreement whereby the defending champion will return in 2022 – with no special conditions or demands. Galvao agreed to face Gordon as per ADCC's terms, and all would be settled just over a year from now.
"I am very excited to announce that six-time ADCC champion Andre Galvao will be doing the ADCC superfight in 2022. The truth is Galvao had accepted this match on May 1st, we just chose to not release it at that time," said Mo Jassim.
Andre Galvao's history with Gordon Ryan is well-known among grappling fans at this point. Gordon qualified to challenge Galvao for the ADCC superfight title when he won the absolute division in 2019. Galvao's status in that match was never clear – he had previously signaled his desire to retire from no-gi competition and relinquish his belt following his title defense versus Felipe Pena.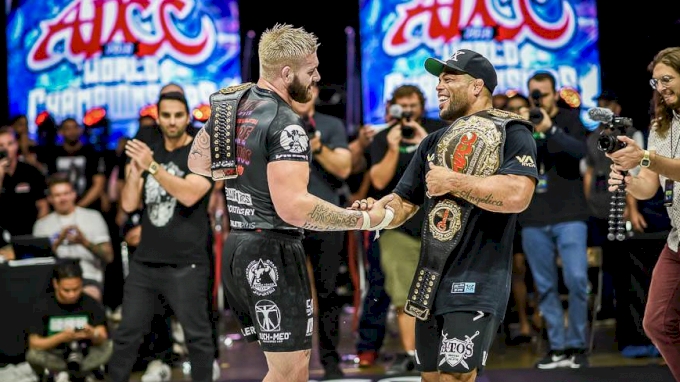 Galvao and Gordon squared off on the mat that day and it looked like the match would go ahead, but a long and bitter period of negotiations followed with Galvao and ADCC failing to reach an agreement on the purse. The ADCC superfight pays $40,000 to the winner but Galvao asked for a million, which priced him out of the match and looked like ADCC would need to find a replacement for Ryan.
The physical altercation between Gordon Ryan and Andre Galvao – dubbed "the slappening" by some – cast further doubt on whether the match would go ahead. Tensions had boiled over and it appears there was no going back. A match had seemed unlikely, now it seemed impossible.
Galvao's decision to return in 2022 may have been a response to his scuffle with Ryan. The incident left a bad taste in people's mouths, and would have undoubtedly haunted Galvao both personally and professionally in the months since. A match with Gordon would offer a chance at redemption in fan's eyes, and limit any possibility of a future physical encounter to the agreed match.
That was the case until Gordon Ryan dropped the bombshell that he's stepping away from competition until further notice. The P4P #1 no-gi grappler in the world had a busy schedule ahead of him, with matches lined up on WNO on May 28, a signed bout for the Road to ADCC on July 17, an announced match with Shinya Aoki in Singapore for ONE Championship and, of course, the ADCC 2022 superfight.
Now, it's unclear whether Galvao will still face Gordon or whether ADCC will need to find a suitable replacement. Jassim is bullish that Gordon's issues will no longer be an issue by then. "With ADCC 2022 being more than a year away I am confident we will see Andre Galvao face Gordon Ryan at the biggest grappling event of all the time."
---
WNO June 18 Full Card Update
The entire line-up for our June 18 WNO event has been finalized and we are ready to go in less than two weeks. Apart from the amazing line-up of no-gi grappling matches we also have a special bonus freestyle wrestling match!
Five-time World and Olympic champion Jordan Burroughs will make his return to the mat on June 18 against two-time NCAA champion and four-time finalist Isaiah Martinez live on FloGrappling immediately after Who's Number One: Craig Jones vs Tye Ruotolo.
The match will be streamed live on FloWrestling and on FloGrappling, immediately after the main event of FloGrappling's WNO: Craig Jones vs Tye Ruotolo.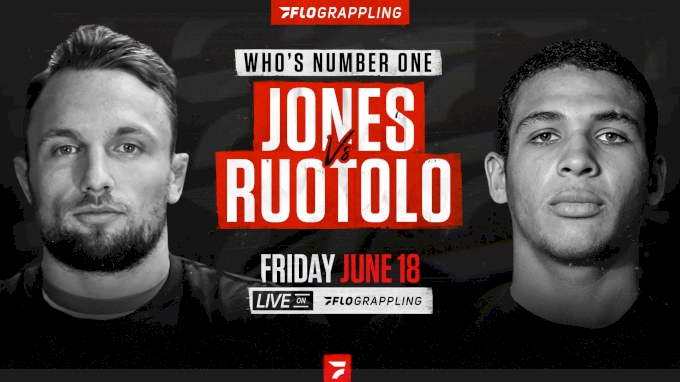 Who's Number One: Craig Jones vs Tye Ruotolo will take place on Friday, June 18. The main event is scheduled for 15-minutes, and will be preceded by five 15-minute matches on the main card. The main card is scheduled to begin at 9 p.m. ET.
The undercard will feature three preliminary matches, slated for 15-minutes each. The undercard will be streamed live for free on FloGrappling's Facebook and YouTube channels, beginning at 8 p.m. ET.
The main card is as follows:
The three free prelims are:
You can watch FloGrappling's Who's Number One: Craig Jones vs Tye Ruotolo live in person in Austin, TX. Tickets will be on sale soon.
As always, the press conference will be live on FloGrappling on Thursday, June 17, at 5:30 p.m. ET.
---
EUG Bracket is Set
Once again, EUG have decided the bracket for their upcoming 8-man tournament via random draw.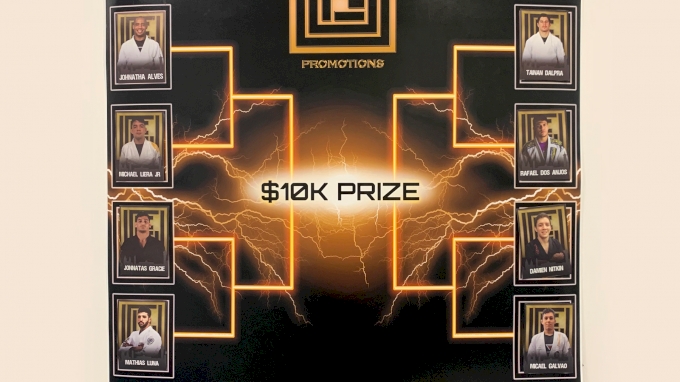 The winner of the event gets a cool $10,000, and the first-round matches for this 170lb gi tournament are as follows:
A few names stand out, and for good reason. Tainan Dalpra (Art Of Jiu-Jitsu) and Micael Galvao (Fight Sports / Dream Art) will almost certainly meet in the semifinal on their side of the bracket, pitting one of the fastest up-and-coming brown belts against an undefeated rookie black belt who enjoyed similar success in the colored belt ranks.
It's less clear who will emerge on the other side of the bracket. Johnatha Alves will have to get past the veteran Liera Jr. ,while Jonnatas Gracie could potentially see his Atos teammate Liera Jr. in the semifinal should he get past Luna of Checkmat.
Watch EUG Promotions on Saturday, June 12 live on FloGrappling.
---
Results recap
Fight to Win 172
AJP South American Continental Pro
IBJJF Detroit Open
Combat Jiu-Jitsu
---
Upcoming Events On FloGrappling
EUG Promotions 170lb Tournament – June 12 | more info
Featuring an 8-man, 170lb black belt gi tournament with the following athletes:
IBJJF American Nationals – June 24-26 | more info
The three-day tournament takes place in Las Vegas and we'll be streaming every match from every mat. Featuring both gi and no-gi divisions.
BJJ Stars – June 26 | more info
High level superfights from Brazil! The main event of BJJ Stars VI features Patrick Gaudio vs Felipe Pena, Lucas "Hulk" Barbosa vs Matheus Diniz (no-gi) and more. Felipe Pena, champion of the BJJ Stars V heavyweight GP. For BJJ Stars VI, Pena will defend the heavyweight belt against Patrick Gaudio, who is undefeated in the organization. Four-time IBJJF World No-Gi champion Lucas Hulk Barbosa will face 2019 ADCC champ Matheus Diniz in a special no-gi match which uses the new IBJJF no-gi rules, meaning heel hooks are allowed! Plus ADCC champs Yuri Simoes, Bianca Basilio and the final of the BJJ Stars reality show "The New Star".