WNO: Craig Jones vs Tye Ruotolo
Grappling Bulletin: Why Craig Jones Is Now The Guy To Beat in No-Gi
Grappling Bulletin: Why Craig Jones Is Now The Guy To Beat in No-Gi
The generational battle between Jones and Ruotolo at WNO gave us a better look at Craig's jiu-jitsu than ever before. Is this his best-ever version?
Jun 21, 2021
by Hywel Teague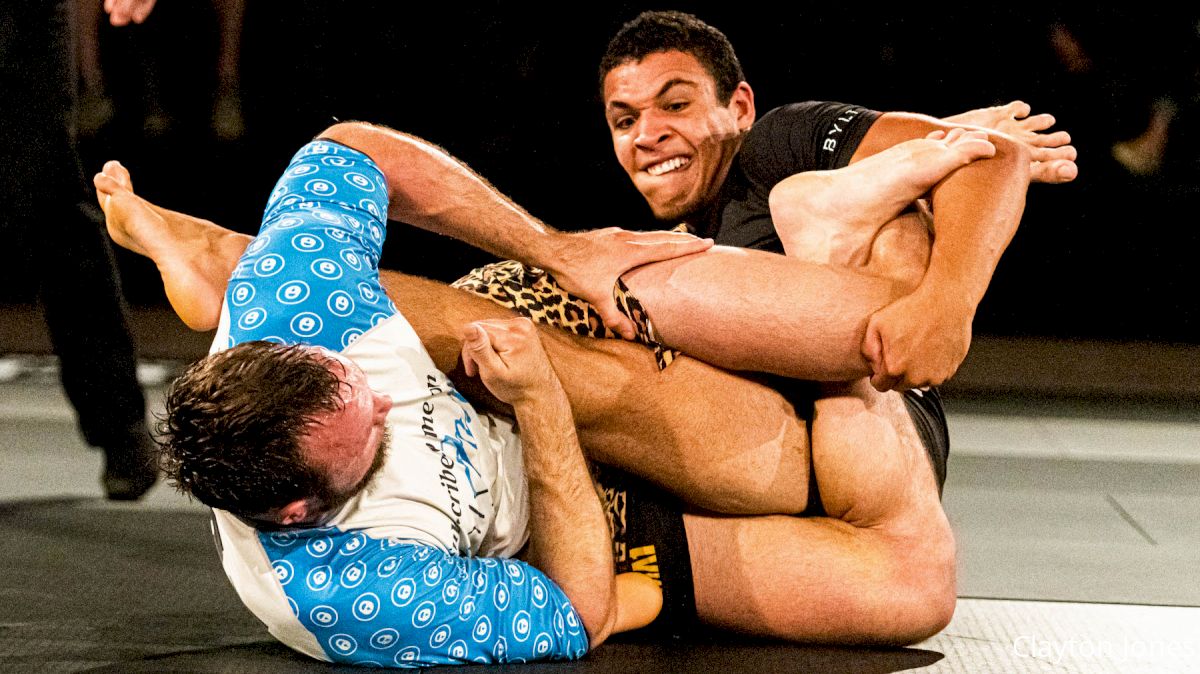 Less confrontational and more human on the mat than his teammate Gordon Ryan, Craig Jones has relished his role as "second place in everything". Undefeated on WNO with four straight wins, he's no longer the other guy– Jones has proved time and time again that he is the man to beat, and his match with Tye Ruotolo reaffirmed that.
He's slapped down three rising hopefuls and further established himself as one of the very best in the world. He'll have a chance to prove it once again on July 17 when he takes on the fearsome Lucas "Hulk" Barbosa, one of Atos' heavy hitters. We learned a lot from the match with Ruotolo, and we'll dive into that below.
That's not all that happened at WNO. Read on for a thorough recap of the standout moments and news from around the world of grappling.
---
Don't forget to watch the Grappling Bulletin podcast, every Monday at 3:30pm ET. Watch it on FloGrappling.com or the app, or catch it LIVE on YouTube or Facebook.
Missed the live show? Catch up on the replays here.
---
Everything We Learned About Craig Jones
Jones spent more time on the mat in this match than he did in his previous three WNO matches combined… twice over. That's right, his last three matches (submissions versus Roberto Jimenez, Ronaldo Junior and Luiz Panza) totaled 7:26, less than half of the 15 minutes he spent grappling Tye.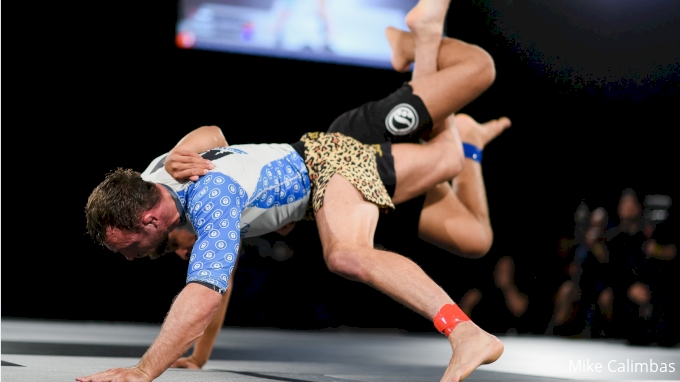 1. Craig can wrestle (who knew?)
A big part of Jones' strategy was winning the takedown battle and staying on top on his terms. Tye's renowned pace and pressure when passing were completely nullified with Jones keeping him on his back. Craig's use of the clinch game as opposed to lower body attacks meant he could utilize his height advantage, making good use of the mule kick / inner thigh reap from the overhook and the Russian two-on-one. Jones didn't pull guard once, a major departure from his previous matches– in fact, the only time he purposely chose bottom was when he rolled for a kneebar from the clinch.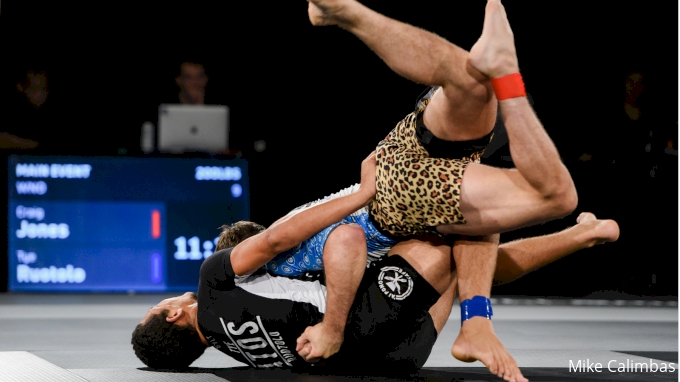 2. We saw more of Craig's top game than ever
Craig first landed on top just over two minutes into the match, and he stayed there for the next five minutes. Jones kept the pressure on while in top position, not giving Ruotolo space to get away and employing a low passing style that stifled any attacks from bottom. In total, Jones spent 8:33 on top and he didn't concede a single sweep or reversal.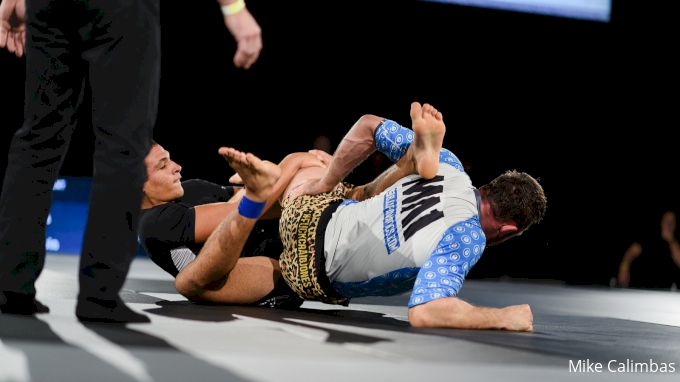 3. Leg locks were a factor, but not like in other matches
It was incredible to watch an entire Craig Jones match and not see one single heel hook attempt. Craig's only real leglock attack was the rolling kneebar, and even in the subsequent 70-second long leg entanglement he didn't go for his trademark weapon. Tye was offensive with his own leg locks, a bold strategy given how deadly Jones has been with the leg game this last year. Ruotolo briefly locked in a tight kneebar that forced a serious reaction from Jones, but it was very different exchange to most of Craig's matches where his opponents are generally terrified of letting him get hold of their legs.
4. What this means for the match with Hulk
Tye Ruotolo and Lucas "Hulk Barbosa", who Jones faces on July 17 on the Road to ADCC, are very different athletes. What we saw from Jones gives us an idea of maybe what to expect when they face off less than a month from now under ADCC rules. Jones looks better than ever in the stand-up phase, a crucial element of ADCC matches given the penalties issued for pulling guard. Whether Jones can outwrestle Barbosa remains to be seen but one thing's for sure, Jones looks like he has worked extensively on his wrestling defense and that will help him immensely.
Craig Jones faces Lucas Barbosa on July 17 on Road to ADCC. Watch it live only on FloGrappling.
---
Mica Galvao, Marathon Man
The 15-minute war with Oliver Taza at WNO tested Micael Galvao's no-gi grappling game in ways we hadn't seen since he arrived in the USA. It was still an emphatic win, although Taza's go-forward style and aggressive wrestling put Galvao on the back foot for the first time at WNO. Galvao gained dominant position a number of times but Taza's stubborn defense denied him a chance to finish. To beat a seasoned black belt like Taza is no mean feat, especially under WNO rules, but Galvao managed it deftly.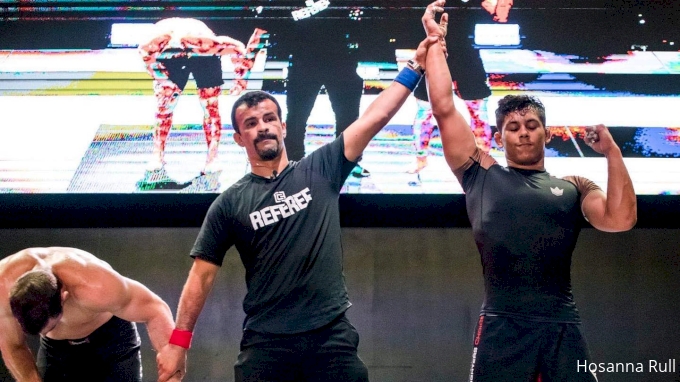 Galvao after submitting Pedro Rocha
Galvao's performance at WNO was decent, but what transpired the following evening at Third Coast Grappling was nothing short of spectacular. The 17-year-old tore his way through the 8-man tournament, submitting three tough black belts in a row. He used a guillotine to take out John Combs in the opening round, submitted the tough Pedro Rocha with a heel hook in OT in the semifinal (by far his toughest match), and used a fast armlock to tap Pedro Marinho in the final in just two minutes and seven seconds.
Mica's stock continues to rise, especially given he scored four wins over black belts in the space of 24 hours. He will return to Brazil where he'll compete August 1 on BJJ Bet in a match against Caio Vinicius (aka Caio BB), a brown belt from Felipe Pena's team. You can watch it live on FloGrappling.
---
A Second Sub of the Year for Kade?
One half of the unforgettable Ruotolo twins, Kade scored his second submission in as many WNO matches, won Submission off the Night, and put himself in the running for another shot at Sub of the Year.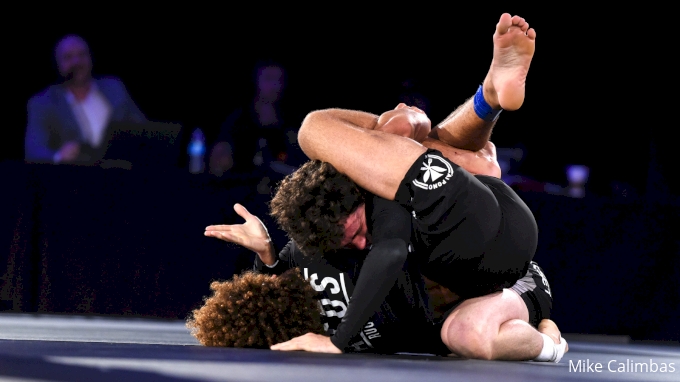 Kade hitting the buggy choke
The finish was the rarely-seen buggy choke, an unorthodox yet highly effective technique that is often cited as one of this moves that "shouldn't" work at the high level. Well this isn't the first time Kade has hit it– he used it last year in the final of the Combat Jiu-Jitsu World Championships to submit PJ Barch. Word is that Barch and Franson aren't the only victims of this choke, apparently Kade hits it almost every round in training at Atos HQ. Incredible.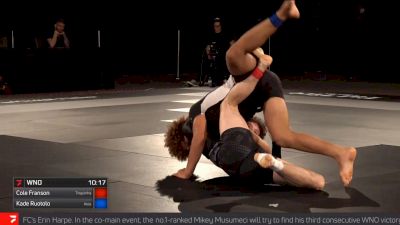 ---
Gordon Reveals His Treatment Plan for Stomach Complaint
P4P #1 no-gi grappler Gordon Ryan's well-known battle with gastroparesis has forced him out of competition indefinitely, but that doesn't mean permanently. Ryan's appearance on the Joe Rogan podcast led to him connecting with a company called Ways 2 Well, who has him on a treatment plan including the following:
Stem cells
Ibutamoren Mesylate – a growth hormone peptide
BPC-157 - a peptide known for healing properties
IGF-1 - an insulin-like growth hormone
Thymosin Alpha - a peptide for improved immune function.
The treatment is expected to take around 4-6 weeks before Gordon will see the real effects, but he has shared his progress just three weeks in and it sounds like he's on the path to recovery.
"For the first time in three years I am able to somewhat enjoy a meal. My stomach goes in waves where sometimes it's manageable and sometimes it's not, so maybe it's a coincidence, I don't know. What I do know is that I'm able to eat two to three times more food per day in these last three weeks since treatment started. I'm up to 235lbs, which is basically unheard of for me."
Time will tell as simply feeling better does not mean Gordon will be able to return to the demands of full-time training. We'll continue to post updates as we get them.
---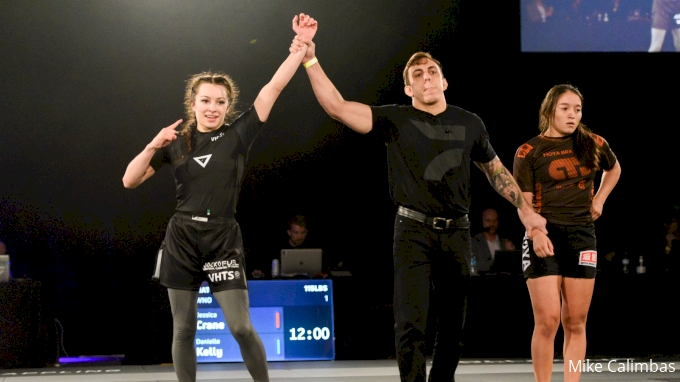 Danielle Kelly after catching a kneebar in exactly three minutes
WNO: The Numbers That Matter
44% of matches ended via submission (4 out of 9)
Each submission attacked a different part of the body: RNC, armbar, kneebar, and a buggy choke.
Haisam Rida hit the second fastest sub in WNO history (0:36)
Danielle Kelly scored the fastest submission in a woman's match (3:00)
All decisions were unanimous
Two stalling / inactivity penalties were issued (Rafaela Guedes and Craig Jones), the first time this has ever happened at WNO. There was one double warning for not engaging during Almeida-Wiltse (neither athlete was initiating attacks)
---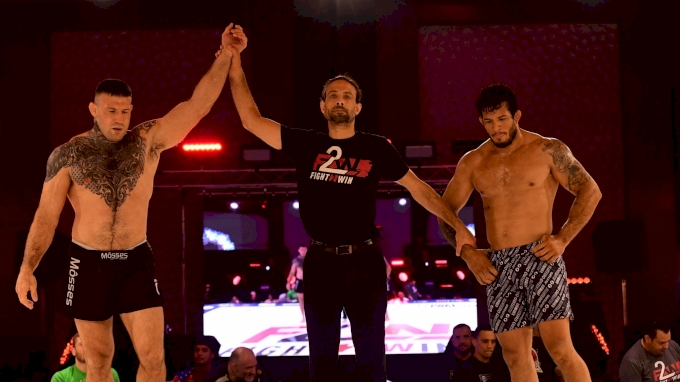 Tex gets the unanimous decision win versus Barbosa
Results Recap
A few standout matches at Fight to Win 174:
Aaron Tex Johnson picked up a win over Lucas Barbosa via decision.
Raquel Canuto submitted Amanda "Tubby" Alequin in the co-main event, controlling the entire match and securing a triangle from the back.
Thalys Pontes continued his unbeaten brown belt run on Fight to Win with a nasty footlock submission against Foster Kennedy.
Atos brown belt Alex Enriquez submitted 10th Planet Fabiana Jorge with a strong kimura in a one-sided contest.
Watch the videos from Fight to Win 174 here
---
Upcoming Events