Big Deal PRO #3
Big Deal Pro 3 Will Shake Up The Ultra Heavyweight Rankings
Big Deal Pro 3 Will Shake Up The Ultra Heavyweight Rankings
Big Deal Pro 3's 8-man bracket will include top-10 ultra heavyweights, and several athletes who could slide in near the top with a compelling performance.
Jul 2, 2021
by Corey Stockton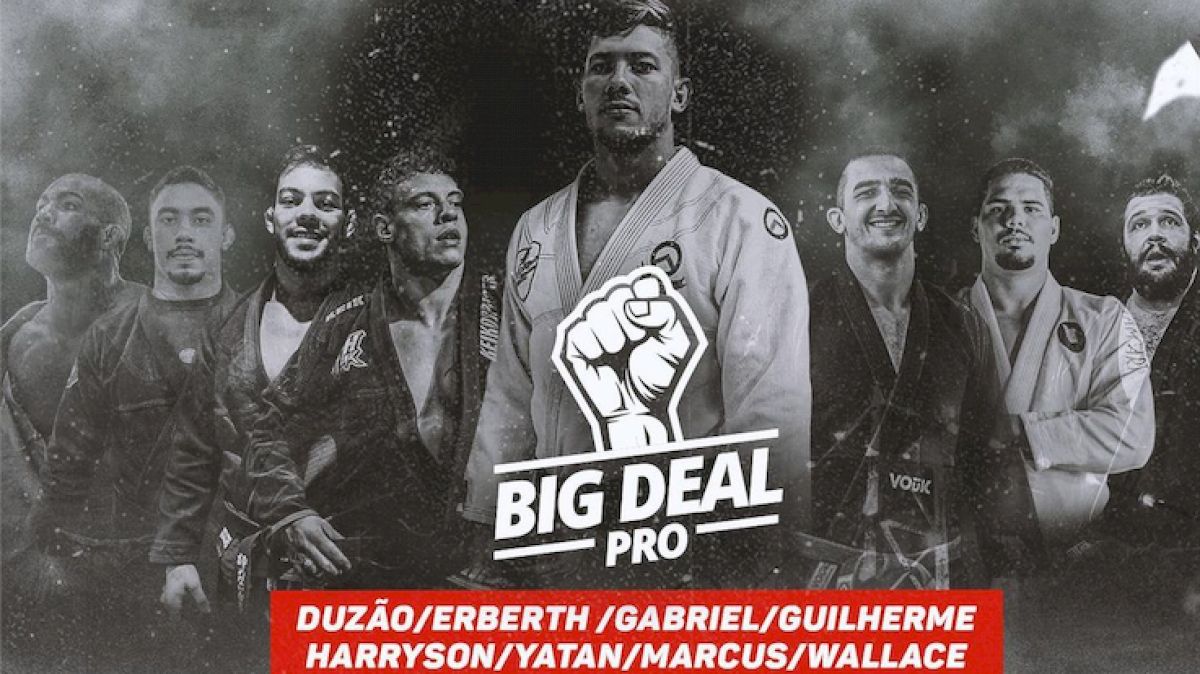 The Brazil-based Big Deal Pro is set to launch its first card on FloGrappling for Big Deal Pro 3 on July 10.
The ultra heavyweights will take the mats in the main event, an eight-man bracket featuring some of Brazil's biggest and most explosive gi competitors. The bracket is bound to have rankings implications as two of the favorites in the bracket are currently ranked on the bubble of the division.
The favorites
Yatan Bueno
Guilherme Lambertucci
Wallace Costa may be the overall favorite in this bracket. He has previous victories over two of his top-three potential opponents already. He's the highest-ranked ultra heavyweight in the bracket, but at least one man on this list seems to have cracked the code to beat him. While Costa has a submission victory over Yatan Bueno, Bueno has defeated Costa on points twice.
Erberth Santos may also be considered a favorite in this division, as he has a recent victory over Bueno. But Santos is always a wild card; he's successful when he's in peak form, but if he's unprepared, he may end his own night early.
Lambertucci has been the most active man in this division in 2021, with 25 matches already this year. He's been more successful in no-gi competition so far in his career, but this bracket is his opportunity to demonstrate that he deserves to be considered in the gi rankings.
The underdogs
Harryson Pereira
Gabriel Oliviera
Eduadro "Duzao" Lopes
Of these four, only Harryson Pereira has stepped on the competition mats this year. Although they may be excited to return to competition, they'll have to tread carefully in order to stop their potential opponents from throwing, smashing and submitting them. But in a division of athletes this large and explosive, it only takes one mistake to dramatically alter the outcome of a match. And any one of these competitors has the ability to capitalize on a mistake when they see one.
An upset could be huge for any one of these underdogs, and could propel them into the top-10.
---
Big Deal Pro 3 will also feature several superfights which could further impact the rankings, particularly in the upper weight categories.
Gutemberg Pereira vs Erich Munis will be the match to watch. Pereira, the no.2-ranked heavyweight, has had a tremendous 2021, starting in his run at BJJ Stars V in February, where he took out Nicholas Meregali and Lucas Barbosa before falling to Felipe Pena in the final.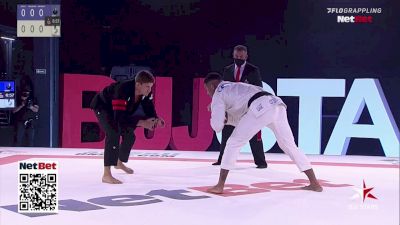 Unlock this video, live events, and more with a subscription!
Get Started
Already a subscriber? Log In
Erich Munis has been nearly unstoppable since receiving his black belt last year. Like Pereira, he lost to Pena in February. His only other loss in the last 12 months was to Gutermber Pereira, himself; the match was decided by a one-point margin.
Munis has been touted as the future of the heavy weight classes, and he has an opportunity to avenge one of the two losses on his resume against Pereira here. But Pereira seems to be hitting his stride, and he won't willingly concede to the young Dream Art stand out.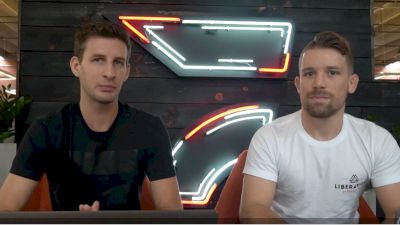 Big Deal Pro has booked a dozen superfights on this monster card, including: