2021 FloGrappling Road to ADCC
Favorites, Underdogs & Value Bets | Road To ADCC Betting Lines
Favorites, Underdogs & Value Bets | Road To ADCC Betting Lines
Check out the favorites, underdogs, value picks and the most interesting prop bets for FloGrappling's Road To ADCC on July 17.
Jul 6, 2021
by Corey Stockton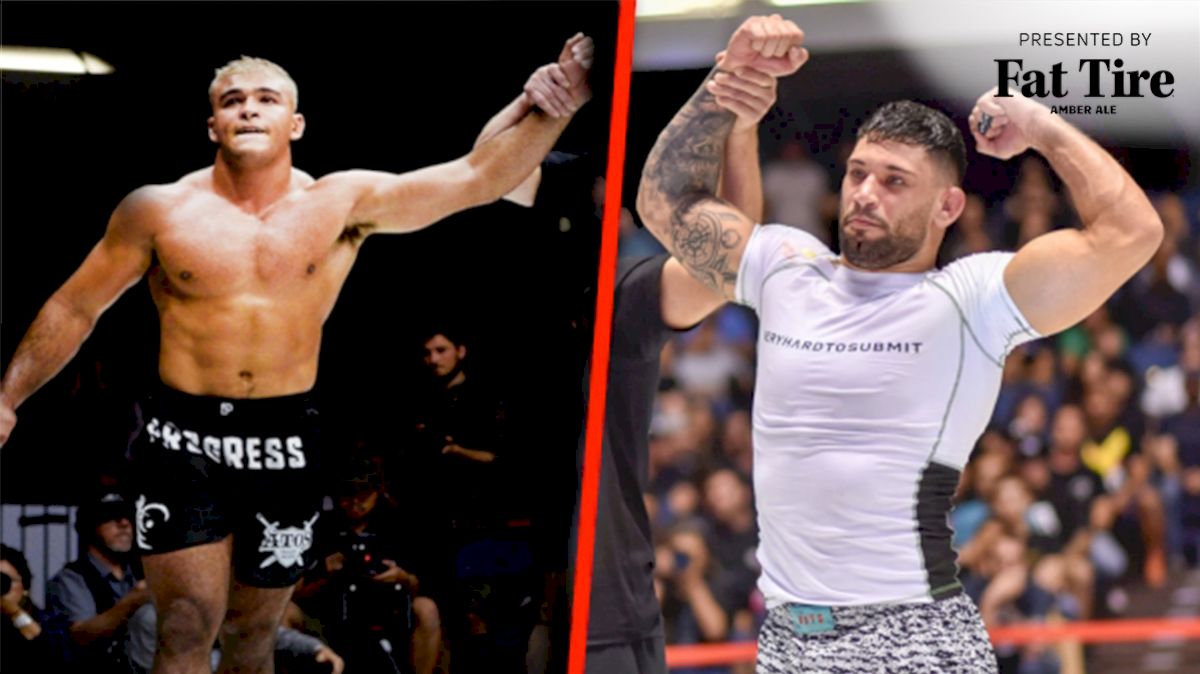 The online betting site BetDSI has released money lines for FloGrappling's Road to ADCC.
These odds are constantly fluctuating. The odds below were reported as of July 6. Find the most up to date betting lines on BetDSI.
(Note: We do not encourage illegal gambling, please check the laws in your jurisdiction. Go here to learn about responsible gambling.)
---
Over 15min -400
Under 15min +300
Duarte by Submission +155
Duarte by Points/Decision +105
Diniz by Submission +400
Diniz by Points/Decision +300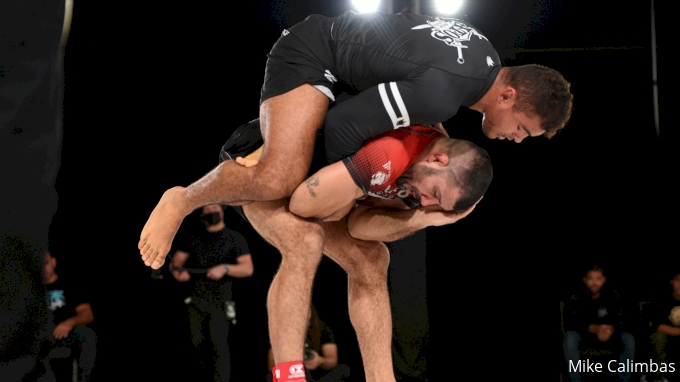 This main event features two reigning ADCC champs separated by two weight categories. Given the weight difference, Diniz could be a much heavier underdog than currently listed. As the lines stand, the smartest bet is to take Duarte straight up (-280). He's undefeated in his last 11 matches, and has won most of those by submission.
Still, it may be too much of a risk to bet that Diniz will be submitted. Only one competitor has been able to get a tap from Diniz since 2015: Gordon Ryan.
---
Over 15min -400
Under 15min +300
Tackett by Submission +475
Tackett by Points/Decision +600
Barbosa by Submission +135
Barbosa by Points/Decision -115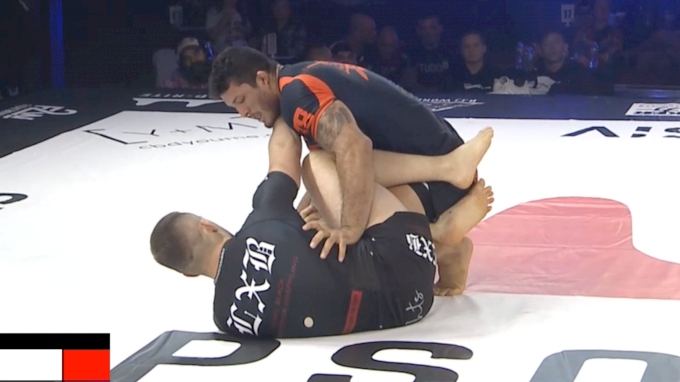 William Tackett is accepted a last minute invitation to fill in for the injured Craig Jones against Lucas Barbosa. Barbosa is bigger than Tackett, and has a decision win already in the books over Tackett, making him the clear favorite in this rematch.
But the oddsmakers have this one going to decision, with the over 15 being the least profitable odds. Following that logic, it would make the most sense to take Barbosa by points or decision, where he is a -115 favorite. While the oddsmakers are indicating that Tackett's best chance at victory would be via submission, his most-favored heel hook will be unlikely; Hulk has never lost via heel hook in his career.
---
Over 15min -275
Under 15min +225
Musumeci by Submission +175
Musumeci by Points/Decision -105
Martinez by Submission +600
Martinez by Points/Decision +500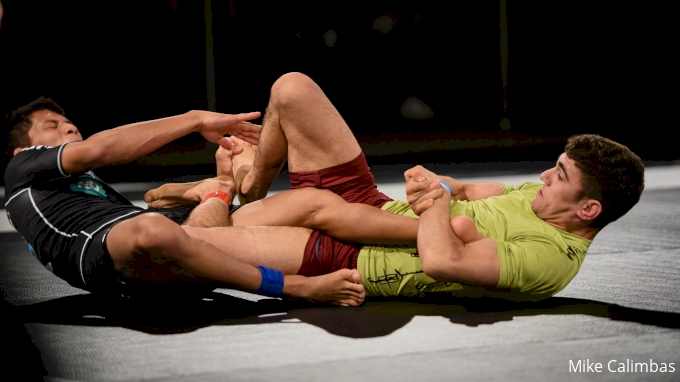 Mikey Musumeci is on the hot streak of his life right now, which makes it difficult to bet against him. But at a +500 favorite, there's no value in a bet for him, either. At first glance, it appears compelling to take Musumeci by submission. But it's worthwhile to note that Martinez has only been submitted three times in the last seven years, only once in the ADCC ruleset, and has not lost by submission since 2018.
Still, if you're looking to cash in on Mikey Musumeci, it may be best to take a gamble. If you have faith in his submission skills against Geo, take him by submission, where he's +175. Otherwise, Musumeci by points or decision is still a much juicier bet (-105) than Musumeci straight up (+500).
---
Over 15min -175
Under 15min +130
Ryan by Submission +110
Ryan by Points/Decision +135
Leon by Submission +450
Leon by Points/Decision +275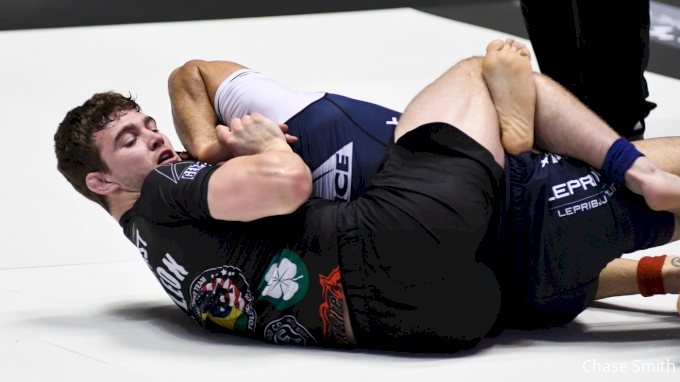 Dante Leon is the best underdog to take on this card. He may be 1-3 in his last three matches, but his game seems perfect for the ADCC ruleset. He can wrestle with the best of them, he has an underrated passing game, and his ability to wrestle up from his guard has earned him wins over Edwin Najmi and Lucas Lepri. By ADCC credentials alone, Dante should be a shoo-in favorite; he took fourth in 2019 off of his victory over Lepri.
Nicky Ryan had his career best performance at the ADCC Trials in 2019, but he didn't pick up the same degree of traction at the World Championships as Leon did. Ryan is always dangerous, and is beginning to show how well-rounded his game is. But he sometimes struggles to find the third gear, and that's where Leon thrives.
Ryan has plenty of paths to victory over Leon. But as a +200 underdog, smart money is on Dante Leon.
---
Over 15min -250
Under 15min +200
Clay by Submission +100
Clay by Points/Decision +150
Vieira by Submission +400
Vieira by Points/Decision +275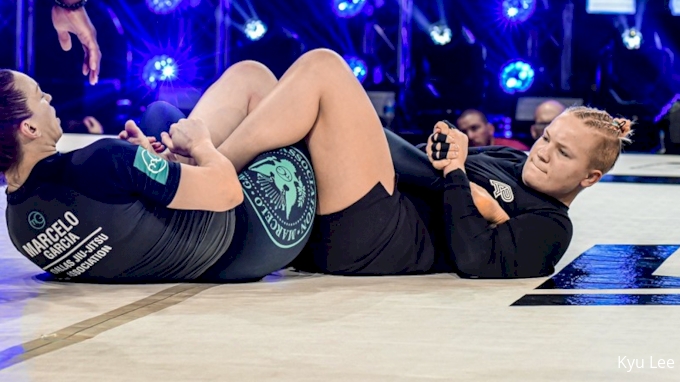 Lis Clay has proven over and over that she has the capacity to submit anyone standing across from her. She's riding an 11-match submission win streak, including several victories over Pans and world champions. That makes her the clear favorite in this matchup with Ana Carolina Vieira. With that in mind, Clay is an easy straight-up pick to make as a -250 favorite. But the real money is in the over/under.
The under 15 minute line is +200. Clay clearly has the capacity to submit Vieira within that window, but the ADCC rule set could play a factor in slowing Clay down, particularly if she's reluctant to concede a negative point by sitting to guard.
---
Betting lines have not yet been released for this match, as Kade Ruotolo is replacing Andrew Wiltse on short notice. Those odds will be announced here as soon as they are released.