2021 FloGrappling Road to ADCC
ADCC Rules Are Unlikely To Play A Role For Andrew Wiltse vs Roberto Jimenez
ADCC Rules Are Unlikely To Play A Role For Andrew Wiltse vs Roberto Jimenez
Roberto Jimenez and Andrew Wiltse have the same mentality: kill or be killed. So the ADCC scoring will matter very little in their Road To ADCC match.
Jul 9, 2021
by Corey Stockton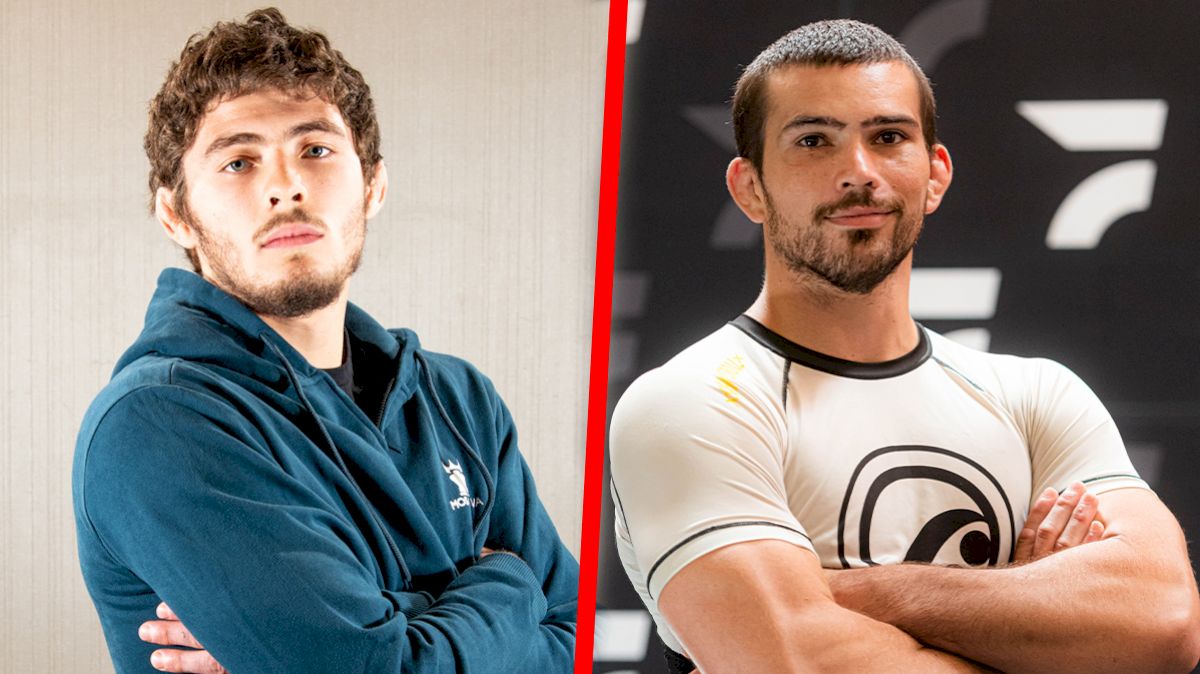 Roberto Jimenez came close to qualifying for ADCC on two separate occasions. He lost in a semifinal to Alec Baudling at the east coast trials in 2018, taking third; and he lost to Stanley Rosa at the 2019 west coast trials, taking fourth.
That gives him a total of seven matches in the unique ADCC ruleset, and seven more than his upcoming opponent, Andrew Wiltse.


Watch: Roberto Jimenez Will Take Your Back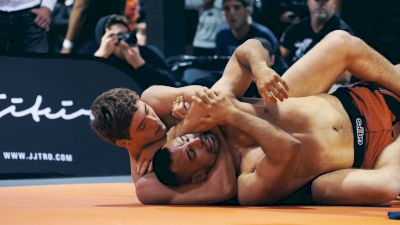 Like Jimenez, Wiltse is expected to carve a path to the ADCC World Championships in the near future. But unlike Jimenez, Wiltse will make his debut in the ADCC ruleset in a superfight on FloGrappling's Road to ADCC on July 17.
Jimenez' experience in the particular ADCC format would appear a significant advantage, given the peculiarities of the scoring criteria. But with the style of these two competitors, the rules may never impact the way they play their jiu-jitsu.
Jimenez earned nearly all of his trials victories by submission in 2018 and 2019. And he's kept that momentum going in his black belt career. Overall, Jimenez has a 73% submission rate, including nine of his last 12 matches.
He's been known to go out on his shield. In his three trials losses, he lost two by submission. And in his black belt career, 57% of his losses have come via submission. At first glance, it may appear that Jimenez is a loose cannon. He can be reckless at times, and leave himself exposed to leg lock submissions. But Jimenez has a "kill or be killed" mentality. And that orientation tends to take the power out of the rules or format of a particular match, and puts it entirely on Jimenez' shoulders.
That's what makes his matchup with Andrew Wiltse such a spectacle.
When Wiltse is at his best, he shows similar disregard for the rule format, and similar drive to win — or lose — by tap.
Wiltse can sometimes play a conservative game, especially when he has the freedom to pull guard. That conservative style has led him to a 33% win rate overall. But when he's faced with an aggressive opponent, Wiltse tends to match that style, and let loose. He's opened his game up of late, and has seen a 50% submission rate as a result in his last six matches.


Watch: Beyond The Match: Andrew Wiltse vs Gabriel Almeida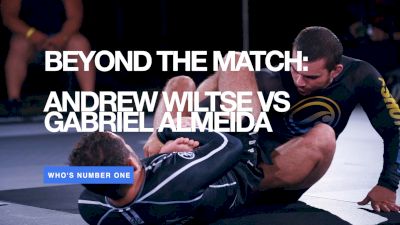 Jimenez is expected to fire on all cylinders against Wiltse, and that could bring out the aggressive version Pedigo Submission Fighting black belt fans love to watch.
That will make much of the scoring criteria irrelevant, as these two submission hunters are likely to spend the span of the match chasing each other's backs in hopes for a finish. But if any of the ADCC rules will impact the match, it's the one which punishes guard pulling with a negative point.
Wiltse has demonstrated his wrestling abilities on occasion, and he's shown prowess for the knee cut pass. But he tends to sit guard to start most matches. The rule penalizing guard pulling may be enough to compel Wiltse to trade takedown attempts with Jimenez.
In this area, as in every other area of their match, this match promises full throttle exchanges of unrelenting attacks, always with the finish in mind.
"I expect a brutal match. In my opinion, Roberto is better then everyone I've gone against since I've got my black belt. He doesn't get tired, he doesn't slow down, he has zero fear, and his technique is incredible," Wiltse said.
It's difficult to predict who will come out on top in this Road to ADCC matchup. But it's unlikely to be decided by the scoreboard or the judges.