2021 FloGrappling Road to ADCC
Duarte Earns Record Submission Win vs Diniz at Road To ADCC
Duarte Earns Record Submission Win vs Diniz at Road To ADCC
The ADCC superfight card was the first of its kind, and acted as the official kickoff of the ramp up to ADCC 2022.
Jul 18, 2021
by Corey Stockton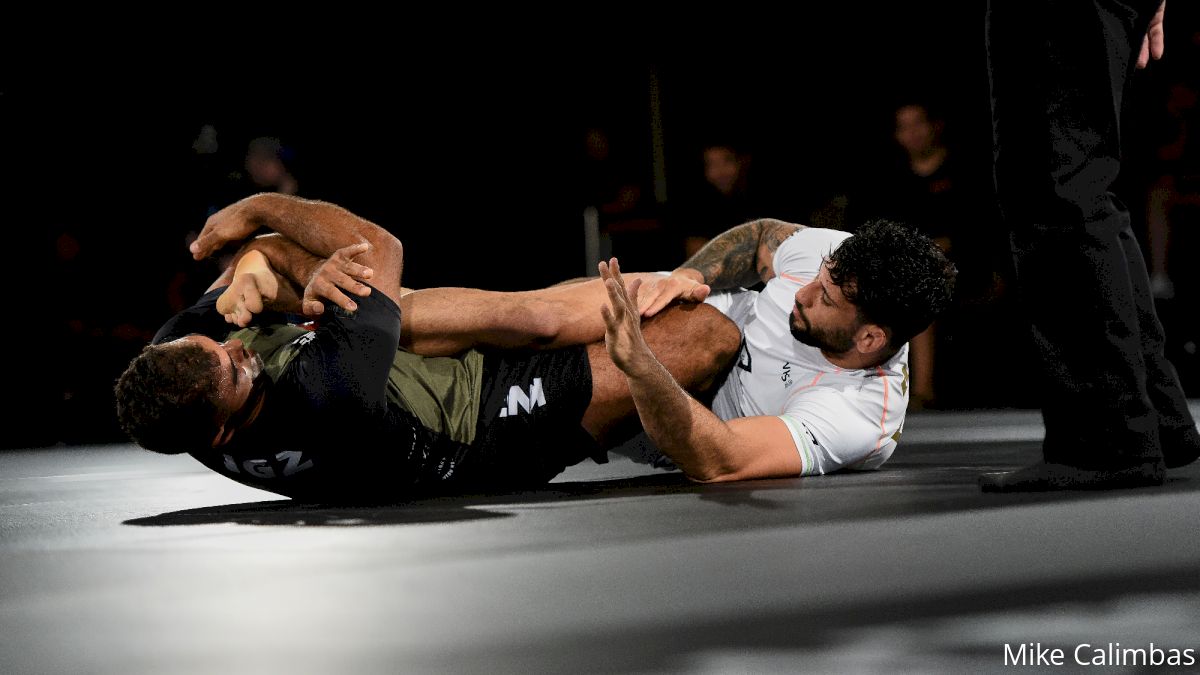 Kaynan Duarte submitted Matheus Diniz with a cloverleaf leg lock just two minutes and three seconds into the main event at FloGrappling's Road To ADCC on Saturday, July 17.
Duarte, the 2019 ADCC champion in the 99+ kg category, earned an early takedown and then back-stepped into the inside sankaku leg lock position, where he applied the finishing sequence against the 2019 ADCC 88 kg champion.
The champion vs champion match was the first of its kind. Each of the six matches on the card were scheduled for 20-minutes in the ADCC rules format, enforced by two tenured judges under the ADCC banner.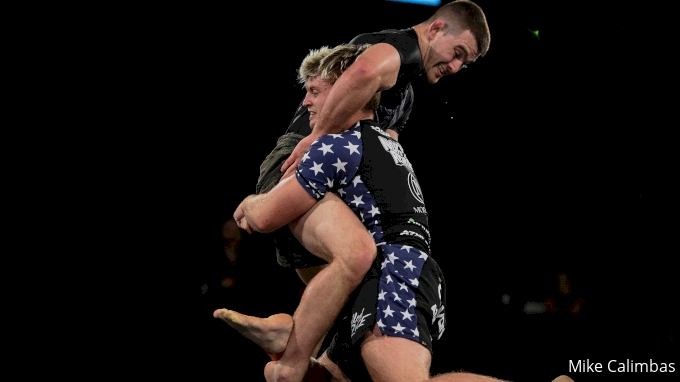 In the co-main event, Danaher Death Squad's Nicky Ryan, the younger brother of three-time ADCC champion Gordon Ryan, displayed his wrestling skills against the 2019 ADCC semifinalist, Dante Leon, earning several takedowns and sweeps, and showing off his understanding of the complex ruleset.
Ryan established an early lead, but injured his knee in the wrestling exchanges. After his injury, he pulled guard, conceding a negative point. While playing guard, he iced Leon, who could not pass the injured Ryan's guard.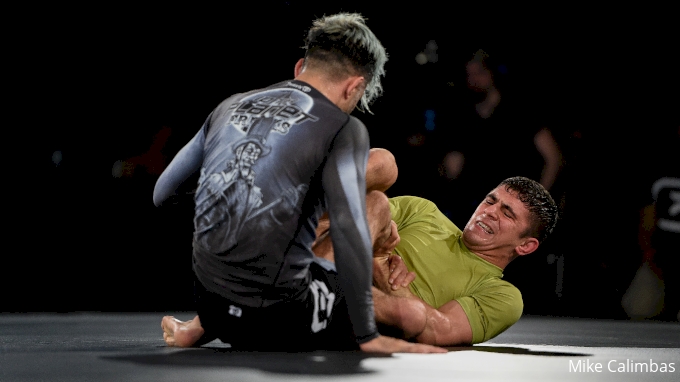 Earlier on the card, four-time IBJJF world champion Mikey Musumeci made his debut in the ADCC ruleset against the ADCC veteran Geo Martinez. Musumeci dominated the early match with submission attempts, and earned a late backtake to seal the deal, winning 6-0.
Musumeci and Martinez bantered throughout the match, and got into an argument after the match ended. Musumeci was fired up in his post-fight interview, and criticized Martinez's attitude "low class" and "amateur."
---
Other results:
Lucas "Hulk" Barbosa defeated William Tackett 34-0
Ana Carolina Vieira defeated Elisabeth Clay 2-0
Roberto Jimenez defeated Kade Ruotolo via rear naked choke (12:04)