2021 FloGrappling Road to ADCC
Grappling Bulletin: Kaynan, Mikey The Biggest Winners at Road to ADCC
Grappling Bulletin: Kaynan, Mikey The Biggest Winners at Road to ADCC
The first ever event to feature ADCC superfights went off with no small amount of drama and surprise. Here are the biggest moments from Road to ADCC.
Jul 19, 2021
by Hywel Teague
The Road to ADCC was unique in that it was the first time an event ever featured a series of head-to-head matches held under ADCC superfight rules. As Mo Jassim, the 2022 ADCC World Championships organizer, explained, it was conceived to kick start the process that will culminate in September next year at the World Championships.
The card featured ADCC champions, veterans and hopefuls, and offered fans and analysts a chance to see how a diverse group of talents could operate under a ruleset that doesn't come around very often.
You see, aside the ADCC Trials that take place in the year leading up to the biennial World Championships, there are very few events that use ADCC rules. As such, there is little chance to gain experience under a unique ruleset that is markedly different from other common federations.
Every person on the Road to ADCC had competed under ADCC rules at least once. Kaynan Duarte and Matheus Diniz are both ADCC champs, Lucas Barbosa is an ADCC bronze medallist, Geo Martinez is a Trials winner and a three-time veteran of the World Championships, Nicky Ryan also won Trials and twice competed at the Worlds. And yet none of them had competed under ADCC rules since September of 2019.
ADCC rules can be tricky for the uneducated, as the points values are very different to other federations. Sweeps and takedowns are scored very differently, and no allowances are made for stalling or inactivity. I went to the rules seminar the day before the event and it helped me immensely. I've been to three ADCC World Championships in person and numerous Trials events. But I didn't want to misspeak during the live show, and I learned a lot thanks to ADCC head judge Peter Baltaliyski, Carlos Diaz and Mo Jassim, who patiently and clearly answered all of my (many) questions without hesitation.
The unique rules definitely came into play a handful of times during the event, although luckily the competitors employed strategies that didn't look to game the system and demonstrated forward-fighting approaches that favored attacks and positional dominance.
Anyway, enough of that. Let's get into the biggest moments. Scroll down for the most notable results from the world of grappling.
---
Don't forget to watch the Grappling Bulletin podcast, every Monday at 3:30pm ET. Watch it on FloGrappling.com or the app, or catch it LIVE on YouTube or Facebook.
---
Kaynan Duarte Continues Dominance with Submission of Diniz
Until Saturday night at the Road to ADCC only one person had been able to submit Matheus Diniz in a no-gi match and that was P4P #1 no-gi grappler Gordon Ryan. That match lasted over 17 minutes, showing just how durable Diniz is.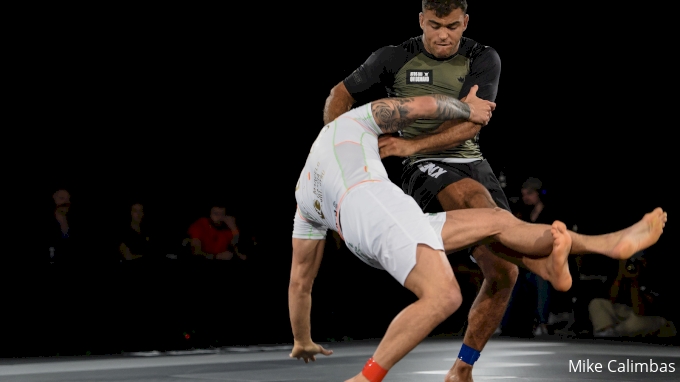 Kaynan on the attack
Kaynan held nothing back, taking out Diniz in only two minutes and three seconds. He came out hard, sweeping Diniz's legs out from under him and taking top position before dropping back into a leg attack and finishing with a leg lace / cloverleaf. Diniz wasn't able to execute one single offensive move in the match. It looked very similar to when Kaynan submitted Rodolfo Vieira on WNO in 2020, insofar as the way he just dominated the match and shut out his opponent without even letting them get their game going.
This marks a continued development from Kaynan. He's famously lost via heel hook in high profile encounters, notably against Lachlan Giles at ADCC 2019 and most recently to Roberto Cyborg Abreu in 2020. Kaynan said he's trained nothing but no-gi for the last five months, and said he's invested much more into lower body submissions. If that's th case and we got a glimpse of it at the Road to ADCC, then the 23-year-old Kaynan may have just become even more dangerous than he already was, and given that he is the #3-ranked P4P no-gi grappler, that's already pretty dangerous. It's unlikely he'll be able to improve that ranking in direct competition due to Gordon's medical issues and the fact Cyborg is slowing down, competing less and possibly even nearing retirement.
Watch Kaynan Duarte vs Matheus Diniz here
The Beef Is Far From Over Between Mikey and Geo
I've never seen Mikey Musumeci as fired up as he was at Road to ADCC. Sure, Geo Martinez had been needling him leading up to the match and had made clear he wasn't looking to be friends with Musumeci, but would be happy to hang out once the match was over. Nothing out of the ordinary for somebody as hyper-competitive as Martinez. Mikey seemed to handle it smoothly, smiling and joking in the run-up to the match and winning fans with his cheery air.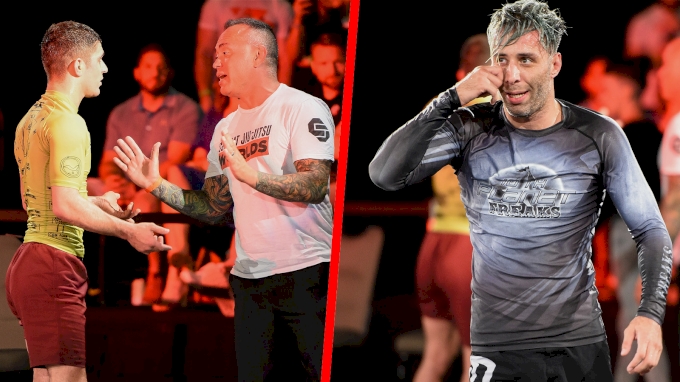 Generally speaking, bad blood gets left on the mat and competitors will shake hands and embrace the match is over. Not so in this case. Mikey won 6-0 after a terrific technical scrap that lived up to expectations, and they briefly shook hands before the hand raise but their conversation (which we could not hear) continued and it was clear that nothing had been resolved.
Musumeci unleashed a tirade at Geo in his post-match interview, saying Geo's behavior was unsportsmanlike and calling him "low class", and saying he has zero respect for him as a person. Geo pulled no punches in the backstage interview shortly after the match, calling Mikey fake and "an asshole, just like me".
Emotional Mikey Musumeci Talks Clash With Geo Martinez
Unlock this video, live events, and more with a subscription! Get Started

Already a subscriber? Log In
Geo Martinez Fires Back At Mikey Musumeci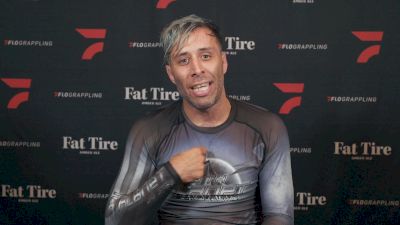 Unlock this video, live events, and more with a subscription!
Get Started
Already a subscriber? Log In
The incident has divided fans, with some taking Mikey's side and others criticizing him for being over-sensitive. Either way, there is unfinished business here and both men seem eager to revisit this on the mats.
Watch Mikey Musumeci vs Geo Martinez
Rodolfo Vieira Back To His Winning Ways
After suffering his first loss back in February, Rodolfo Vieira's MMA career is back on track and he did what he does best at UFC Fight Night: Makhachev vs. Moises.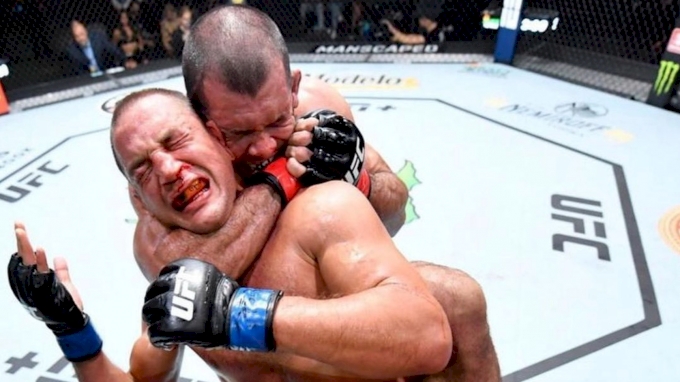 Vieira gets the RNC
Fighting on the main card, Vieira submitted Dustin Stoltzfus with a RNC and improved his record to 8-1-0. Showing a much-improved stand-up game and employing a crisp jab, Vieira revealed he had gone back to basics following his last fight. "I've been working a lot on my fundamentals and I'm trying to show I'm well rounded," Vieira said in his post-fight interview. "I didn't dive right in for the takedown and was a lot more calm and I liked it."
An IBJJF and ADCC World champion, Vieira is one of the most successful and best-known jiu-jitsu stylists to have transitioned to MMA in recent years.
Rodolfo Vieira def Dustin Stoltzfus via submission (RNC) Round 3, 1:54
INCREDIBLE 🤯Rodolfo Vieira finished with STYLE 💥#UFCVegas31 pic.twitter.com/XTVv8ncUj8

— UFC (@ufc) July 18, 2021
IBJJF results & recap
The IBJJF held a gi and no-gi tournament in Austin, TX. Here are the most notable results.
No-Gi
Kieran Kichuck fights his way to middleweight gold, defeating 10th Planet ace Alan Sanchez in the final.
Oliver Taza continues his hot streak on the IBJJF circuit, submitting Pedro Rocha in the medium-heavyweight bracket.
Kendall Reusing defeats Tracey Goodell in the absolute final.
Lovato Jr. Marinho and Malyjasiak Rule at Fight to Win 177
It was a battle of the veterans in Houston with Rafael Lovato Jr. taking on Alexandro Ceconi in the main event. Both men are IBJJF World champions, and they showed solid old-school jiu-jitsu. Lovato Jr. (who prefers the description "timeless" was opposed to old-school) took the unanimous decision after controlling the majority of the match.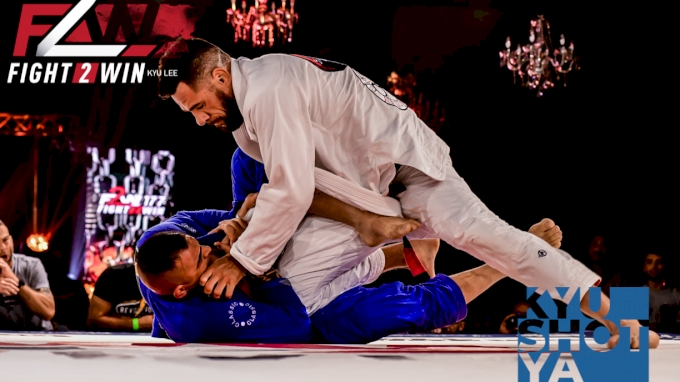 Lovato Jr. on top at Fight to Win 177
Pedro Marinho, who is based in Houston at trains at Gracie Barra Westchase with Ulpiano Malachias, took a decision win against ADCC 2015 champion ad UFC fighter Davi Ramos in a physically intense match. The stage could barely contain them as they drove each other off the mat more than once, although technically speaking there was little to separate them.
Maria Malyjasiak needed only 66 seconds to tap out Kendall Reusing and defend her heavyweight title, using a tight toehold to tap out her opponent.
Check out the matches from Fight to Win 177 here
Upcoming Events