2021 FloGrappling WNO Championship
115-lb Division Released! Check Out The Best Women's Bracket Of All Time
115-lb Division Released! Check Out The Best Women's Bracket Of All Time
The 115-lb division for the WNO Championship has been announced! Meet the eight competitors vying for their chance at $30,000 and the WNO belt.
Jul 29, 2021
by Corey Stockton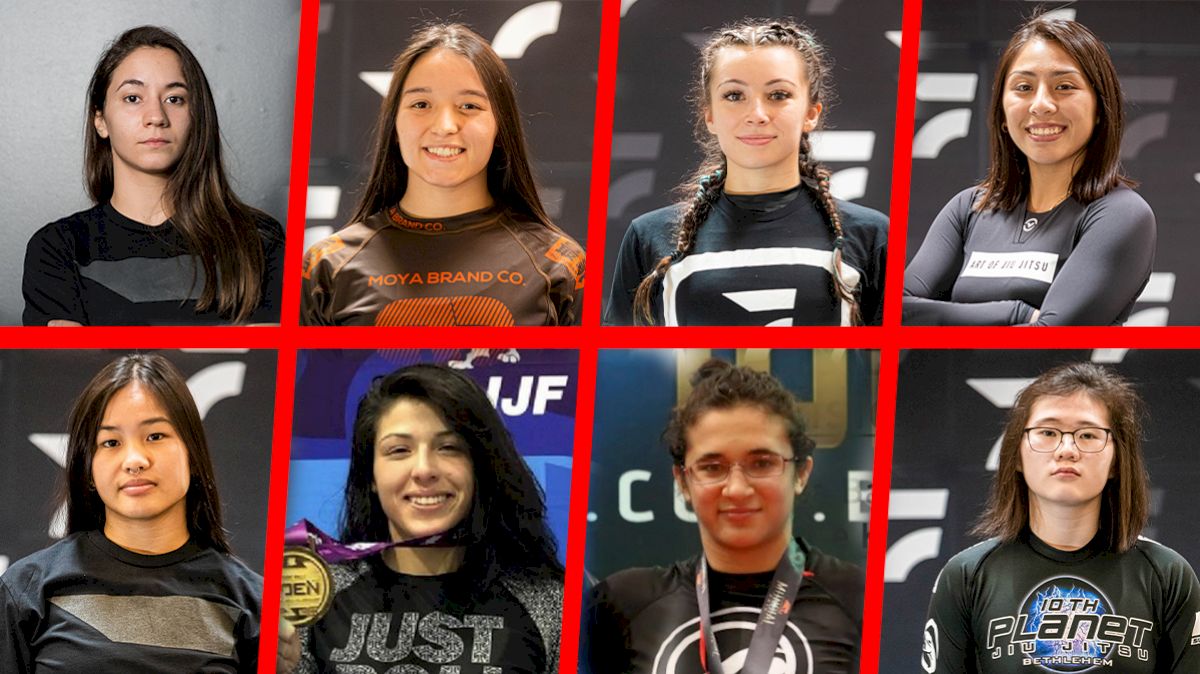 The women's 115-lb division for the WNO Championship has finally been revealed! On September 25-26, these eight women will compete for $30,000, and the title of WNO Strawweight Champion.
The strawweight division has been one of the most exciting in grappling this year, loaded with exciting submission hunters, many of which have demonstrated the potential to be dominant forces for years to come. All but one of these competitors is ranked in the top-10 of the 115 or 125-lb weight class, and the lone exception is a three-time IBJJF no-gi world champion.
Here are the women competing for the 115-lb title: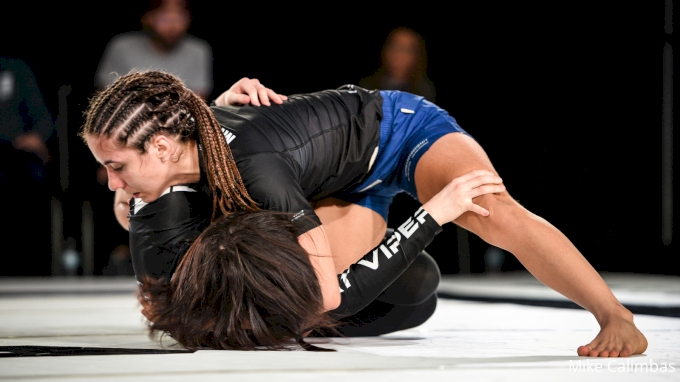 Mayssa Bastos has been a dominant force in the women's divisions — gi and no-gi — since before earning her black belt in 2018. She's a no-gi world champ, a two-time no-gi Pan champ, and EBI tournament winner, and has not lost a no-gi match in her black belt career.
Bastos can sometimes be a slow starter, but once she gets going, she tends to impose her will on her opponent. For evidence, look no further than her 50% career submission rate. Bastos is a WNO veteran with a win over Grace Gundrum. That was one of her toughest no-gi matches to-date, leaving critics and fans alike calling for a rematch. Depending on how this bracket plays out, they just might get it.
---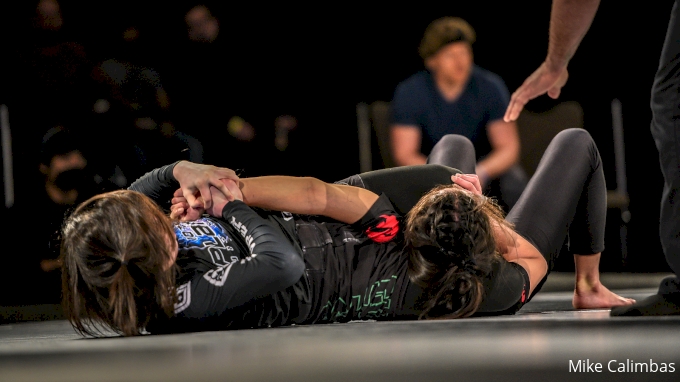 10th Planet's Silent Assassin, Grace Gundrum is the youngest American female ever to earn a black belt. Under the coaching of Zach Maslany and JM Holland, Grace has been a household name in the lightest weight classes since she was just 13-years old. She had a lengthy unbeaten streak in her youth, only coming to an end recently at WNO against Bastos.
The 19-year old is a two-time WNO veteran, with a recent win over Alex Nguyen, a potential submission of the year contender.
Gundrum has her fair share of 10th Planet techniques up her sleeve, but she's also developed a strong wrestling game, competing in high-school wrestling in the renowned wrestling area of Lehigh Valley, PA. For years she was considered a guard player, but she's shown new tricks as a black belt, including a developed passing game, and a resilient ability to fight for the submission until the final bell.
---
Daniele Kelly | No.6-ranked strawweight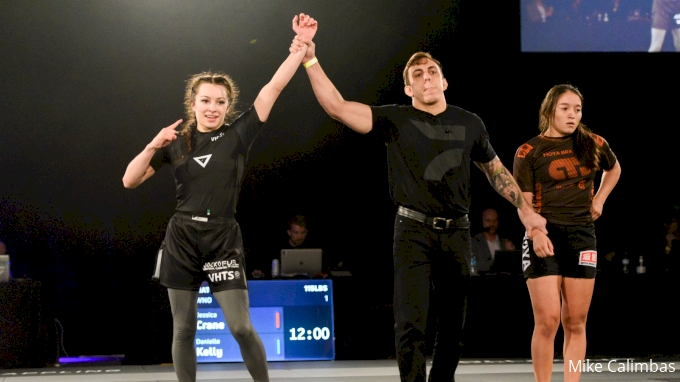 Silver Fox BJJ black belt Danielle Kelly has been a mainstay in the strawweight division, and has been on a roll in 2021. After a gritty loss to Jessa Khan earlier this year, Kelly earned back to back submission wins over top-ranked opponents Jessie Crane (on WNO) and Sofia Amarante (on Fury Pro).
Kelly is well-rounded and aggressive. She persistently attacks from her guard, she's got a pressure-heavy top game, she can wrestle with the best women in the division, and she seems never to relinquish an opportunity to go for the finish. That energy has led her to earning the record for fastest submission in the history of the WNO female divisions.
---
Jessa Khan | No.3-ranked strawweight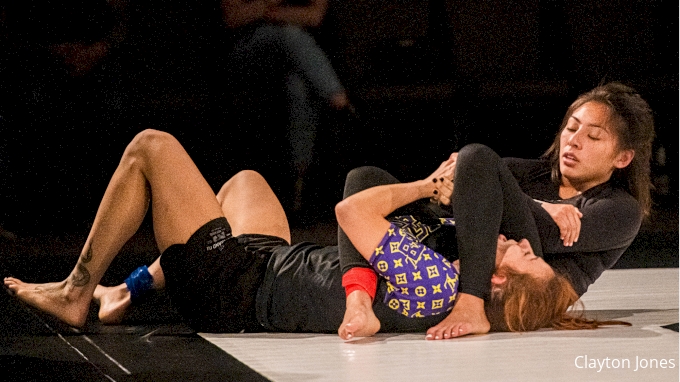 Art Of Jiu-Jitsu's Jessa Khan has been touted as a prodigy in the female division for years. The 19-year old has been piling up wins over top-ranked women, only falling to Mayssa Bastos. But she's put Bastos in danger on two occasions, both times with sharp triangle threats. Khan is sharp, patient, and well rounded. The two-time WNO veteran has an armbar win over Pati Fontes, and put Danielle Kelly under siege for most of their 15-minute match. She'll be considered a favorite to win it, and will be looking for a significant win over Bastos. She could also be hoping to settle a decade-long rivalry with Grace Gundrum, who she has fought twice since before the two were 10 years old.
---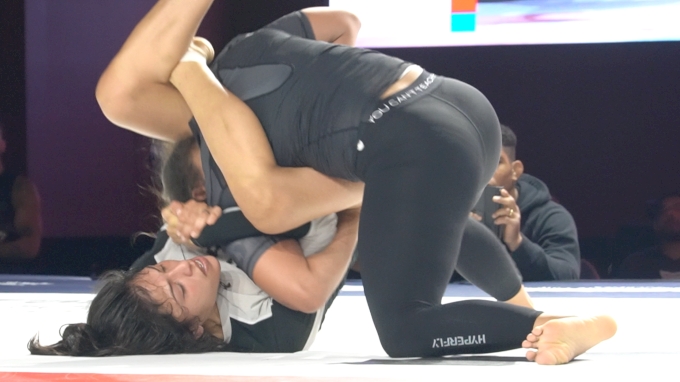 Amanda "Tubby" Alequin may be considered a dark horse in this division, but the no.3-ranked flyweight has what it takes to shake this division up. The 115-lb division is one of the most exciting around, making Tubby a great addition to this roster. Tubby is a no-gi world and pan champion. She's gritty, she has submissions from everywhere, and she has a long history of competing with the best in the world. The 2015 ADCC trials winner will be making her WNO debut at the championships, but her style seems tailor made for the WNO ruleset.
Alex Nguyen | No.9-ranked strawweight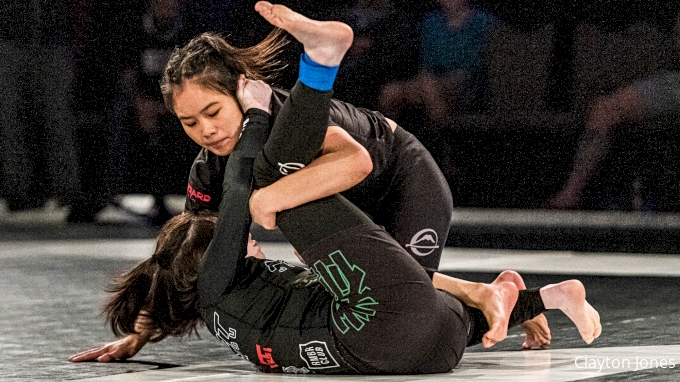 Alex Nguyen made her WNO debut against Grace Gundrum on short notice in April 2021. Though she lost the match, she caught everyone's attention, attacking, putting Gundrum under pressure, and even leading in the eyes of the judges during the first five-minutes of the match.
Nguyen is a brown belt No-Gi Pans champ, and can't be counted out. Though she'll certainly be among the underdogs in this division, she's proven that she belongs in this bracket.
---
Jessica Crane | No.7-ranked strawweight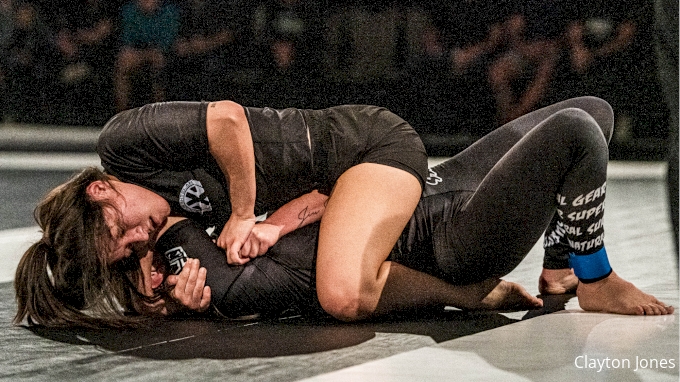 Ares BJJ's Jessie Crane has spent most of 2021 atop the podium in IBJJF competitions in the brown belt division. She consistently runs up the score on her opponents, and is always in search of her opponent's back. She's earned several armbar wins this year, but thrives in the WNO ruleset, where she can take her time in getting to her best position: back control. She proved that in her WNO debut against Lauren Sears. She had a minor setback in her most recent outing against Danielle Kelly, losing via kneebar. Expect that setback to motivate her to demonstrate that she deserves her spot, grouped in with the best in the world.
---
Tammi Musumeci is something of a wildcard in this bracket. The sister of Mikey Musumeci, Tammi is a three-time no-gi World Champion and an ADCC veteran. She's the only unranked competitor in this roster, largely because she's coming off a lengthy hiatus; she hasn't competed since winning the IBJJF World Championship in 2019.
Still, she has the talent and the experience to hang with anyone on this roster. The only question is how she'll adjust to the WNO ruleset and the 15-minute rounds. But a WNO Championship would fit well on her mantle. It would be a decisive return to the top.