2021 BJJBET II - Who's Next
Grappling Bulletin: Lucas Barbosa Unleashes The Hulk To Win BJJBet GP
Grappling Bulletin: Lucas Barbosa Unleashes The Hulk To Win BJJBet GP
Atos black belt Lucas "Hulk" Barbosa emerged the winner of the loaded BJJBet middleweight grand prix in a night of surprises and upsets.
Aug 2, 2021
by Hywel Teague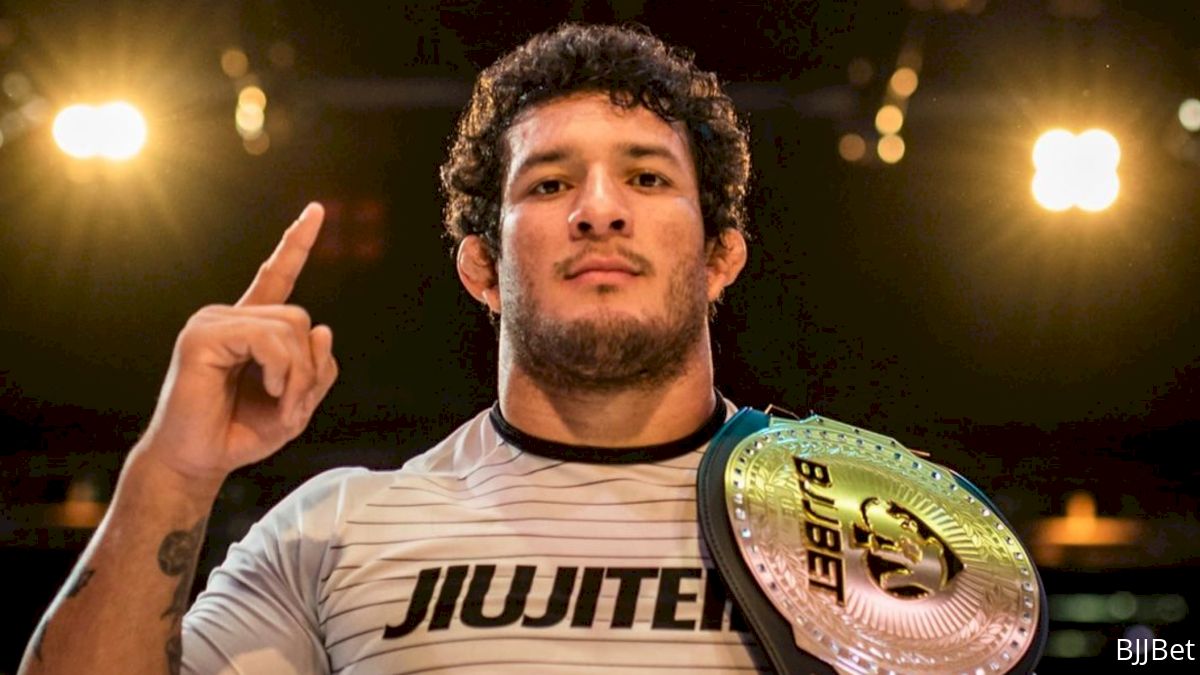 With Leandro Lo, Lucas "Hulk" Barbosa, Micael Galvao, Rousimar Palhares and William Tackett, BJJBet's middleweight no-gi Grand Prix was one of the most anticipated events of the summer. The show also featured a number of IBJJF World champions in gi superfights, with Matheus Gabriel, Tayane Porfirio and Nicholas Meregali all stepping onto the mat.
The big winner was Lucas Barbosa, aka "Hulk", who submitted two of his three opponents at BJJBet II, including Leandro Lo in the final.
We'll examine the best performances and biggest moments from the entire event on the Grappling Bulletin Podcast. Scroll down and catch up on the best grappling news from around the world.
Don't forget to watch the Grappling Bulletin podcast, every Monday at 3:30pm ET. Watch it on FloGrappling.com or the app, or catch it LIVE on YouTube or Facebook.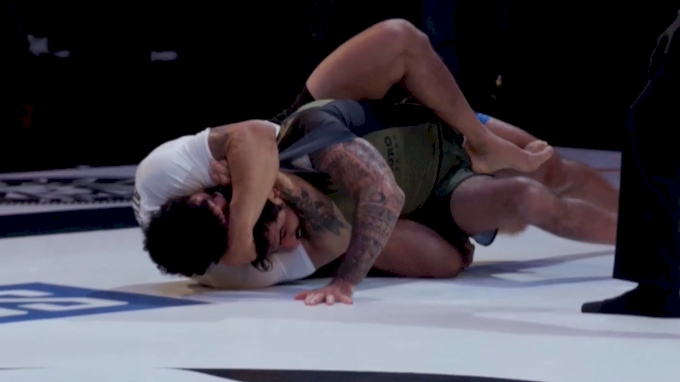 The Hulk Puts On A Show at BJJBet
Last month, Lucas "Hulk" Barbosa had one of the most dominant performances under ADCC rules that ever took place. Even though he racked up 34 points in one match against William Tackett, he was criticized for his inability to finish.
A quick look at Barbosa's record show that in 27 wins through 2020-21, he finished only six matches via submission. That's only 22.2%, and most of those submissions came in 2020. Of Barbosa's 11 wins in 2021, he scored only one submission. His finishing rate so far this year was a measly 9.09%.
Barbosa submitted Leandro Lo and Mauricio Oliveira at BJJBet II, showing that he is a fearsome grappler with rock solid wrestling, heavy top pressure and – despite what Gordon Ryan says – a variety of submissions in his toolbox.
Hulk Slams Leandro On His Head and Chokes Him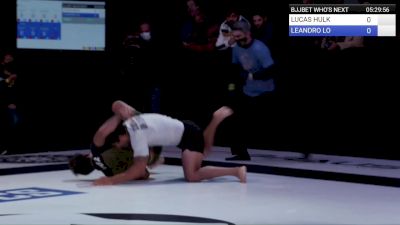 It could have been an effort to silence the critics or it may simply be the result of having competed almost exclusively in no-gi matches this year (of 14 matches in 2021, only two were in the gi). Barbosa's submission wins at BJJBet II effectively doubled his 2021 finishing rate to 21.4%.
The Atos rep's jiu-jitsu is not to be scoffed at and this latest performance should serve as a reminder that Barbosa – who is one of the most active jiu-jitsu competitors on the scene – is ranked top five in the world for a reason.
Biggest Winners at BJJ Bet
Matheus Gabriel scored a stunning 50-50 armbar in his match with Luan Carvalho (pictured above). This was the first time Gabriel had competed in his home country of Brazil since 2015, back when he was just a blue belt. The 2019 black belt world champion showed aggressive jiu-jitsu and clinical finishing technique to tap out his opponent.
Nicholas Meregali won a lackluster match versus Rider Zuchi that saw the two-time world champ score two points via accumulated penalties against Zuchi. Meregali, who appeared frustrated during the match, did not appear happy when the ref raised his hand and he left the mat without giving an interview to the presenters, the only winner not to do so. A strange match, indeed.
William Tackett out-pointed the fearsome Rousimar Palhares 9-0 but aggravated a rib injury and verbally submitted to Leandro Lo just seconds into their semifinal match. A disappointing end for the talented 20-year-old from Checkmat.
Mica Galvao's black belt debut did not go according to plan, as he lost a 2-0 win the Mauricio Oliveira of Dream Art in the opening round. Galvao conceded the points during a transition that appeared to be a guard pull but the referees judged it a takedown.
Click here for full results and match videos from BJJBet II and watch the Grappling Bulletin podcast as we'll be looking back on the most exciting moments and best displays of jiu-jitsu.
Emerald City Invitational 145lb Tournament Bracket
The stacked 145lb EBI-rules tournament goes down on August 7 in Atlantic City. Not only are we streaming the event on FloGrappling, but we'll be on site to follow the action from this loaded tournament.
We've been given an exclusive look at the bracket for this weekend's event and it promises some thrilling matches.
I'm particularly excited to see a diverse array of talented athletes ranging from 125lb to 155lb all competing in this featherweight bracket. The IBJJF / points-style tournaments are well represented with names such as Kennedy Maciel and Gianni Grippo (both no-gi world champs), Gabriel Sousa and Joshua Cisneros. Sub-only specialists Frank Rosenthal and Keith Krikorian join Combat Jiu-Jitsu veterans David Weintraub and Richard Alarcon. It's a wild mix of talents that has just the right amount of unpredictable weaved throughout the bracket.
We'll dive deeper into it later today on the show and throughout the week before we head out to Atlantic City to catch the event.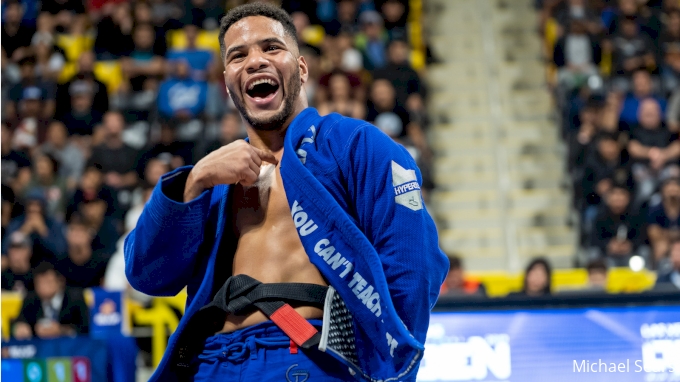 Isaque Bahiense Joins IBJJF Middleweight Grand Prix
Dream Art squad leader Isaque Bahiense becomes the second competitor announced for the IBJJF Middleweight Grand Prix, which takes place at Jiu-Jitsu Con 2021 on November 10-13 in Las Vegas, NV. Bahiense joins Tainan Dalpra of AOJ in the 4-man middleweight bracket. The IBJJF will announce the remainder of the competitors soon.
Also taking place at the event is a Heavyweight GP, with Felipe Pena currently the only announced competitor in this division.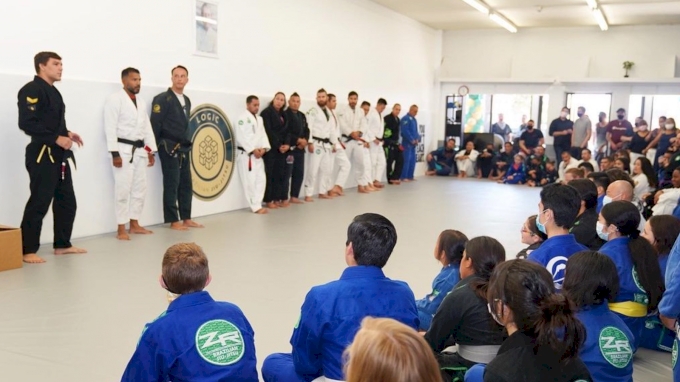 Lucas Rocha Splits from ZR Team
Black belt Lucas Rocha announced last week that he is breaking away from ZR Team, which he has represented since June 2016. A nephew of the team founder Jose Olimpio, aka "Ze Radiola", Rocha claims family issues compounded with a disagreement in business practices were responsible for his California gyms leaving ZR Team.
"Me and some associates decided to leave the team and start something small but very, very organized. Something that isn't for everyone, but for the ones who share the same vision and understanding of the future of the sport," Rocha said when asked for comment.
"I believe jiu-jitsu is changing and evolving and now more than ever it is necessary to work even more professionally, not only on the mats, but also off the mats– especially as team leaders and athletes. I wish all the ZR members nothing but the best, my love and gratitude for all of them, but it was about time."
Gyms in Arcadia and Pasadena formerly branded as ZR Team will now be called Logic BJJ. Hailing originally from Recife in Brazil, Rocha started training jiu-jitsu at age 12 under his uncle Ze Radiola, representing Gracie Barra and later ZR Team.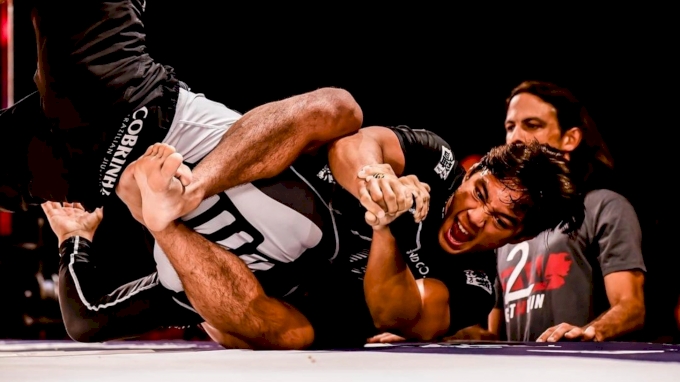 Cisneros Gets Revenge vs Kennedy at Fight to Win
Kennedy Maciel and Joshua Cisneros put on one of the best displays off jiu-jitsu earlier this year when they went head to head at Fight to Win 169 in Dallas, TX. An early contender for match of the year (and sub of the year), Maciel was able to withstand a deep triangle to come back and score a choke against Cisneros.
This time around at Fight to Win 179 in Phoenix, AZ Cisneros was able to get the win, once again catching Maciel in multiple deep submission attempts that earned him a unanimous decision win. Right now they are 1-1, and they could very well face off again at the upcoming Emerald City Invitational, possibly meeting in the semifinals. Not only that, but both Maciel and Cisneros are confirmed for the WNO Championships 155lb division in September. It's not out of the realm of possibility for these two to face off four times or more this year alone!
Watch Joshua Cisneros vs Kennedy Maciel and catch up on the matches from Fight to Win 179 here
IBJJF Results Recap
The IBJJF held a two-day tournament in Phoenix, AZ this weekend, including gi and no-gi divisions.
Austin Baker took gold in the gi open class.
Newly-promoted black belt Igor Feliz (pictured above) earned his third consecutive gold in the gi lightweight division, winning two matches this weekend, including one by submission.
Ronaldo Junior earned medium heavyweight gold in the gi, defeating Jake Watson and Miha Perhavec.
Rookie black belt Keven Carrasco earned his first black belt gold in the light featherweight gi division.
Newly-promoted brown belt Deise Leonanjo earned her first gold at the rank, winning the middleweight division and taking silver in the open. Kylie Villicano took double-gold.
Andre Porfirio won the no-gi open class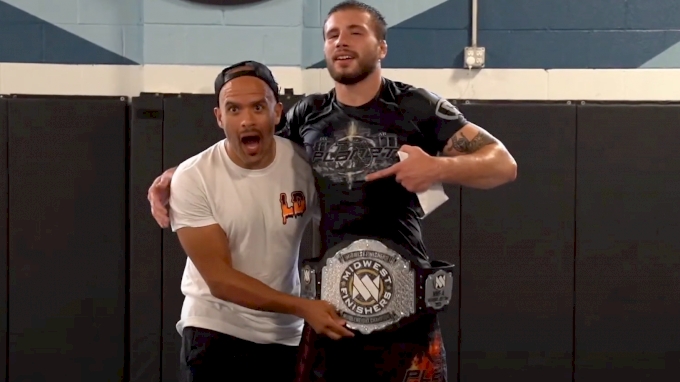 Midwest Finishers 4 Results
Midwest Finishers hosted an EBI-rules tournament on Saturday, July 31. The main event was a 16-man 185-lb bracket featuring several noteworthy brown and black belts including Bruno Mathias, Rene Sousa, Jacob Couch, Jorge Valladares, and Alan Sanchez.
Samuel Barbosa won the tournament, defeating Alan Sanchez in the finals in overtime. Barbosa played the ruleset to his advantage, dragging each of his four matches into overtime and winning there.
Sanchez earned two submissions in regulation on his way to the final, scoring a heel hook in the opening round, defeating the tournament favorite, Mathias, via triangle in 90-seconds. He defeated Couch in overtime.
Before losing to Sanchez, Couch had two quick heel hook victories: one in less than 30 seconds and the other in less than a minute. Couch's Pedigo Submission Fighting teammate, Valladares also scored two submissions: an ankle lock and an armbar.
10th Planet Bethlehem's Sousa earned the most impressive submission of the day, a dead orchard armlock in the opening round in less than 60 seconds.
Upcoming Events