2021 Pan Jiu-Jitsu IBJJF Championship
Early Round Matches You Won't Want To Miss At The 2021 IBJJF Pans
Early Round Matches You Won't Want To Miss At The 2021 IBJJF Pans
Even the opening rounds at the 2021 IBJJF Pan Championships are loaded with exciting matches. Here are some of our favorites.
Aug 30, 2021
by Corey Stockton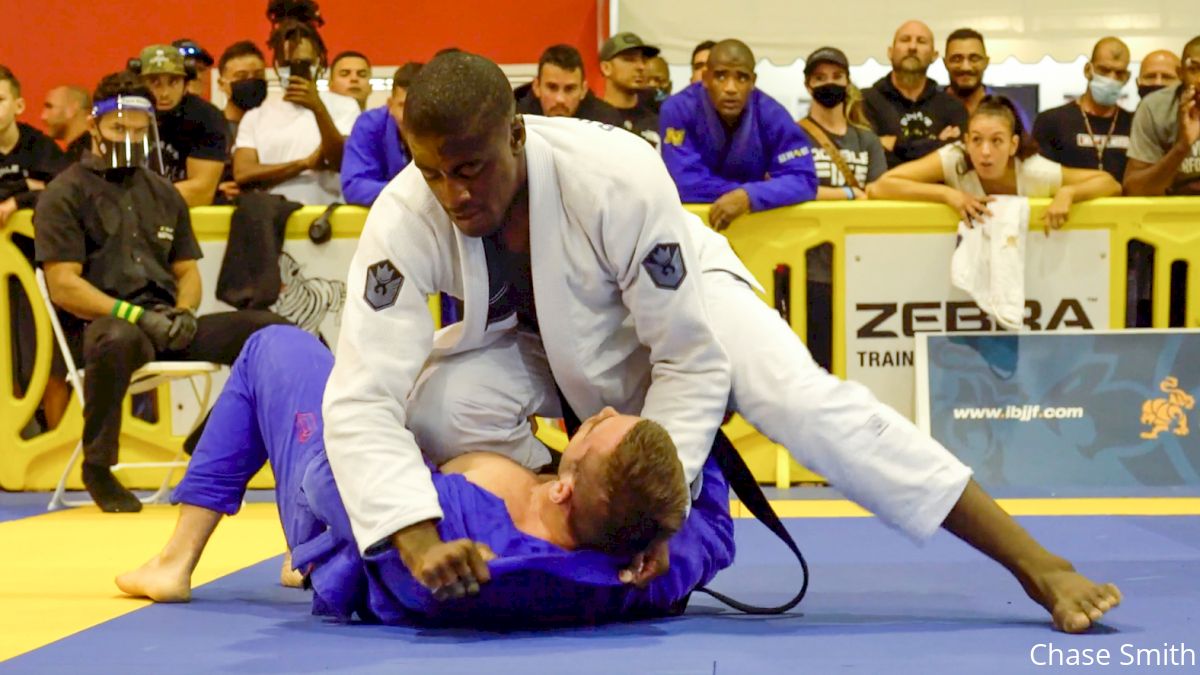 The 2021 IBJJF Pan Championship looks to be an action-packed event, filled with several highly-anticipated black belt matches. While many division finals and semifinals may still be difficult to determine, there are a few matches in the early rounds of each division which stand out as must-watch jiu-jitsu. Here are some of the most exciting matches in the opening two rounds.
Note: All times are approximate, and may change as the day progresses. The times below are recorded in ET.
---
Scheduled first-round matches
Meyram Alves has amassed 13 victories and just one loss in his 14-month black belt career. He's one of the most exciting young talents out of Brazil, and his explosive style has earned him three submission wins this year. He'll take on the rookie black belt, Jordan Vaisman, in the first round. Vaisman had a tremendous career at brown belt, and though he was not able to attain any major titles in the gi, he's demonstrated a style of grappling which is bound to make him a fan favorite. Either of these two competitors could end the match in an instant, and either could cruise ahead to the medal rounds of this tournament.
Israel Almeida vs Daniel Maira | Saturday, 1:31 p.m. | Mat 3
Israel Almeida has had a standout season so far, particularly in the AJP circuit, where he's beaten some of the best names in the featherweight category. He'll take on the 2020 brown belt Pan champ, Daniel Maira, in the opening round. Maira — one half of the "Bolo Bros" duo — has a berimbolo-heavy style, but has struggled to make it work so far this season, especially against tacticians who have focused on shutting him down. Almeida is likely to keep this match open and fast paced, leaving room for both of these athletes to demonstrate their best jiu-jitsu.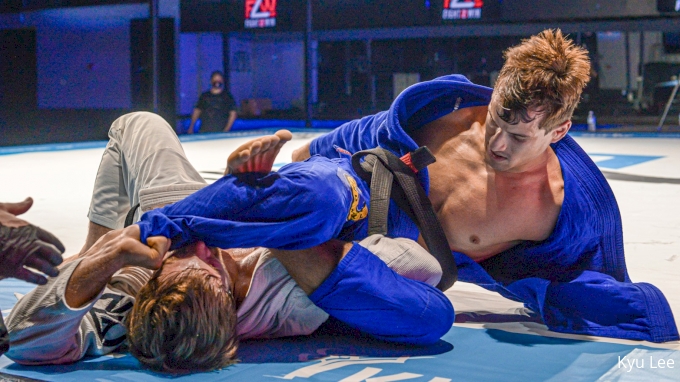 A true clash of generations, Quiexinho will face Fabricio Andrey in the first round of the featherweight tournament. Andrey has gone 11-1 so far this year, and is coming off a win over the reigning featherweight Pan champ, Thiago Macedo. It's been more than two years since Queixinho competed in a major IBJJF event, but there he took bronze at Worlds. He's a constant threat, specifically if he can get his spider guard working. Queixinho is no easy match, but Andrey could claim a win over one of the division's greats, and could find himself against others, such as Gianni Grippo and Shane Jamil Hill-Taylor further in the bracket.
Thamara Fereira vs Elisabeth Clay | Saturday, 4:31 p.m. | Mat 1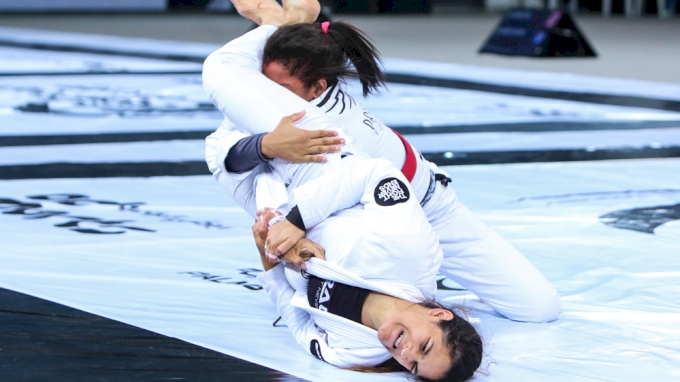 A battle of leg lock specialists, this semifinal match in the medium heavyweight division could be one of the most submission-heavy matches of the weekend. Ferreira has a mean kneebar, which she used to claim a European title in 2020. In total, she has a 65% submission win rate, which makes her the perfect opponent for Elisabeth Clay. Clay has earned each of her last 11 wins via submission, and has a knack for lower body submissions. She's looking for her first major title in the gi, and this one would look nice beside her two gold medals from no-gi pans earlier this year. But it won't be an easy path to gold. The winner of this match will likely face Ana Carolina Vieira, though Vieira has to get through Chloe McNally first.
Estevan Martinez vs Roiter Lima | Sunday, 9:30 a.m.| Mat 2
There's no better way to kick off the black belt divisions on the final day of Pans than with Estevan Martinez. The Giant Slayer has nonstop energy, and is sure to bring must-watch action. He lost to Roiter Lima earlier this year, and Lima has been nearly unbeatable in gi competition in 2021. This match has high stakes, as the winner will move into the medal rounds. Regardless of the outcome, this will be a match to watch.
---
Potential second-round matches
Josh Cisneros vs Gabriel Sousa | Saturday, 1:55 p.m. | Mat 4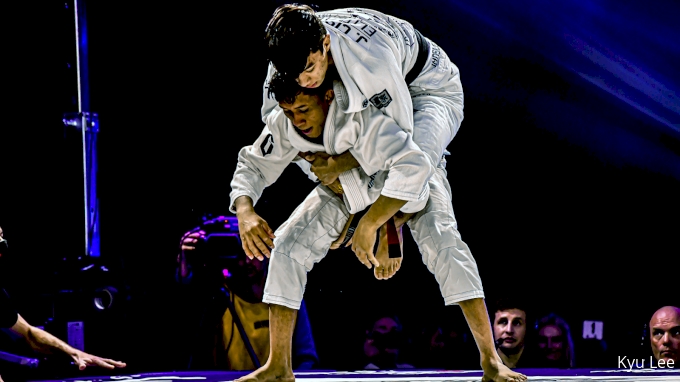 The 2020 Pan champ at light featherweight, Cisneros is moving up to featherweight this year, and could face Gabriel Sousa in the second round if both men get through their first round draws. Both men have a high-paced style, which is likely to produce long scramble sequences in this match. The winner would move on to the Sunday tournament, and could meet Thiago Macedo in the quarterfinal.
Rookie Sebastian Rodriguez is 3-0 as a black belt with three submission wins, but hasn't yet competed as a black belt on the IBJJF stage. If he gets through his opening round match in the middleweight division, he'll find Jonnatas Gracie in the second round. This could be a wrestle-heavy match, filled with back chases. Gracie is the heavy favorite here, the no.2 seed in the bracket overall. But this is Rodriguez' opportunity to claim his spot in the black belt ranks.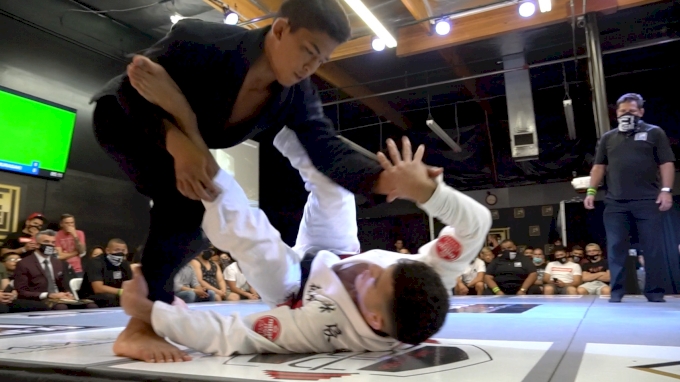 This could be the most anticipated matchup of the event, and it's set for round two if Andy Murasaki gets through his first opponent. Johnatha Alves is returning to defend his Pans title. He's been nearly unstoppable this year, with a 2021 record of 22-1 in gi competition. Most of his wins have come via submission, and he's established himself as a potential long-reigning king of the lightweight division. But Murasaki, who double-golded at Pans as a brown belt last year, could disrupt those hopes. The Atos standout's black belt debut earlier this year was a whopping success; he took out three established athletes to win EUG. He hasn't competed much this year, but will come out with energy in this Saturday matchup. This is an opportunity for Murasaki to lay claim to this division.
Igor Tanabe is 13-0 as a black belt, but hasn't yet competed in IBJJF competition, or in the US. In Japan, he's amassed a 70% submission rate, and could turn heads at Pans this year. But if he's successful in his first match, he'll find veteran Jaime Canuto waiting for him next. Canuto is a multiple time Worlds medalist in the gi, and has a rough style. Tanabe has a flair for exotic attacks, but Canuto would be the toughest challenge of his career.
A World and Pan champion, Andressa Cintra is a sure favorite in the middleweight division. Janaina Maia is looking for her first major title at black belt, and will have to get through a first round match to meet Cintra in the quarterfinals. Maia has an explosive attack game, and an especially devastating armbar. She'll likely look to attack often, but will it be enough to upset the reigning champ?