2021 EUG Promotions Event #3
Grappling Bulletin: Diego Pato Is Making His Case For Grappler Of The Year
Grappling Bulletin: Diego Pato Is Making His Case For Grappler Of The Year
Pato is winning titles and prize money in droves in 2021. Is his EUG title enough to puts him in the running for Grappler Of The Year?
Oct 25, 2021
by Corey Stockton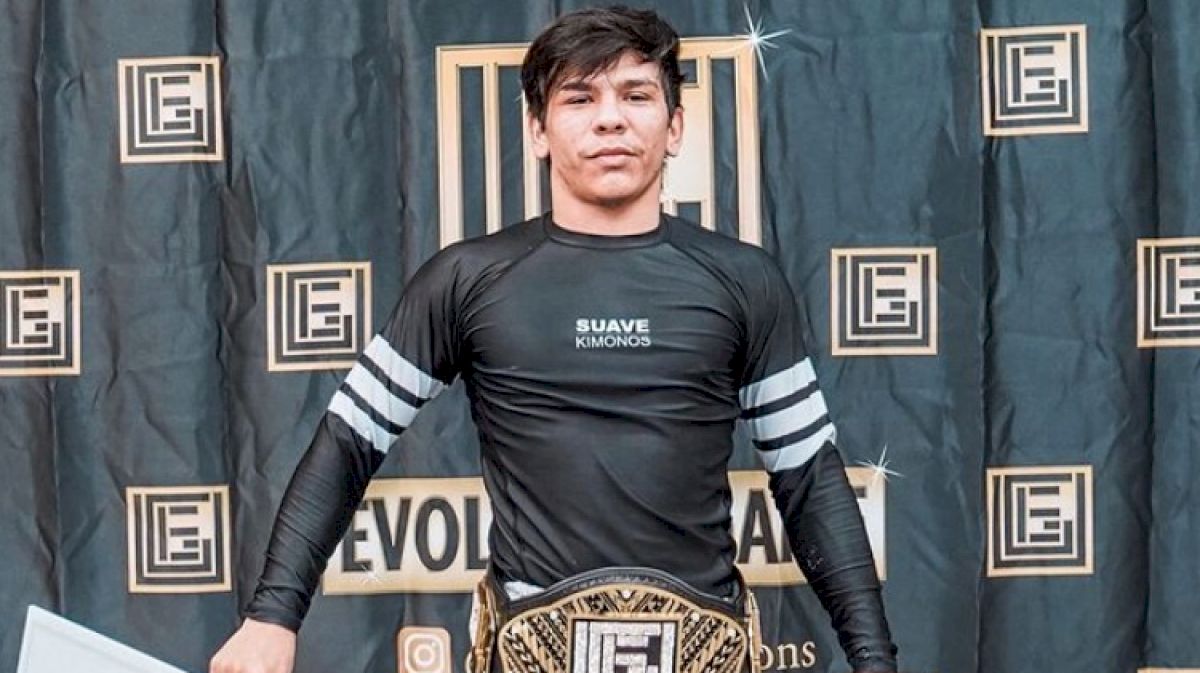 An IBJJF Pans title, gold medals at No-Gi Pans and No-Gi Worlds, third place at the WNO Championship, and this weekend, the EUG 155 lb title. Diego "Pato" Oliveira is undoubtedly having the year of his career.
Throughout 2021, Pato has shown his savvy submission skills — he submitted all four of his opponents to win his No-Gi Pans title. He's demonstrated his tricky guard, and his underrated passing skills; there is perhaps no better example of those talents than his recent gold medal run at No-Gi Worlds. But at EUG, the PSLPB Cicero Costha black belt flexed yet another talent: his wrestling.
Don't forget to watch the Grappling Bulletin podcast, every Monday at 3:30pm ET. Watch it on FloGrappling.com or the app, or catch it LIVE on YouTube or Facebook.
In the lead up to the eight-man 155 lb no-gi bracket at EUG #3, Pato promoted his wrestling work on Instagram, advertising the takedown work he'd been doing at Edge Hoboken, a wrestling academy in New Jersey. He used that skillset to bring Alika Villiatore to the mat in his opening round, winning a 9-0 victory. He relied on his wrestling again in a back-and-forth scrap with Gabriel Sousa in the semifinals, winning a 0-0 decision. His work paid dividends in the final, where he scored an early go-ahead takedown on Gianni Grippo before winning a 2-2 decision. With his victory, Pato issued Grippo his first no-gi loss of the year.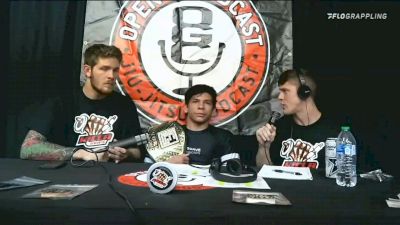 Pato is one of the most well-rounded grapplers in the lightweight classes today. He's the top-ranked male at 145 lbs, and he's in the top four at 155. Adding the $10,000 prize for winning EUG to the cash he earned just last month for his third place finish at the WNO Championship, Pato has collected nearly $20,000 in prizes in less than a month.
With 2021 coming to a close, and the FloGrappling Awards just a few months away, it's worth considering Pato a candidate for 2021 Male Grappler of the Year. He's 21-4 on the year with a 40% submission rate, including a slate of highlight reel submissions.
With athletes such as Kade Ruotolo likely in the mix for Grappler of the Year, this could be one of the most competitive years in that category. But Pato has won seemingly everything, gi and no-gi. Pato is eyeing an IBJJF gi world title in December to sit on his mantle beside his No-Gi Worlds gold. If he doubles up on world crowns, that could help to make the case that 2021 is the year of Diego Pato.
---
"The Mikey Lock?"
Leading up to his WNO Bantamweight Title match against Richard Alarcon on October 20, Mikey Musumeci teased that he would try to apply a never before seen submission which would revolutionize grappling. After landing the submission in 57 seconds (sixth fastest in WNO history), Musumeci tagged the submission "The Mikey Lock."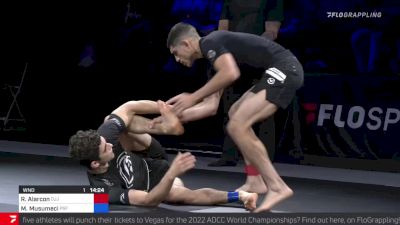 Unlock this video, live events, and more with a subscription!
Get Started
Already a subscriber? Log In
The technique — a 50-50 heel hook in which the recipient's toes are trapped in the neck instead of the armpit — quickly picked up controversy throughout the grappling community, as several athletes claimed that they have been using the technique, and even featuring it in instructional videos, for years.
Braulio Estima, Vlad Koulikov and Edwin "Junny" Ocasio have all covered similar attacks in instructional series. Those techniques, in years past, have worn the name "foot bar" or "twisting kneebar."
Below are some of the examples that have been posted in the days following the debut of "The Mikey Lock."
Musumeci maintains that while the concept of the technique has been used throughout the years, the nuances of his technique differentiate it from anything previously done. He said he would release a YouTube video today explaining those differences.
---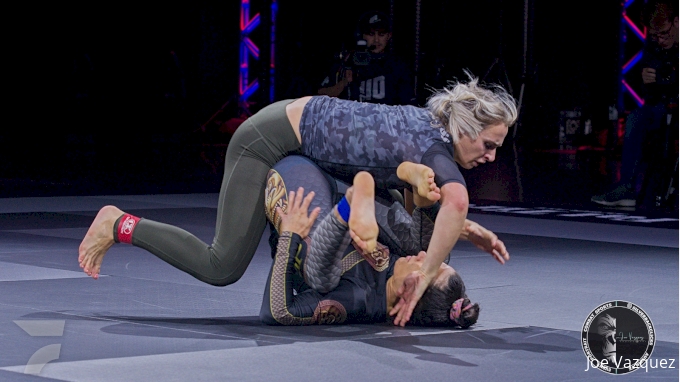 WNO Crowns Three New Champions
Musumeci wasn't the only new champion crowned at WNO: The Return of Gordon Ryan. Beatriz Mesquita and Ffion Davies also claimed titles in the women's bantamweight and flyweight divisions.
Levi Jones-Leary made his successful debut against Oliver Taza, winning via decision. In earlier prelims, Jacob Couch and Brianna Ste-Marie earned submission victories, while Damien Anderson defeated Estevan Martinez via decision.
Click here for a full recap of the event, as well as the most significant stats and facts from the event.
---
Weekend Recap
This week was loaded with jiu-jitsu events, including a mid-week show in Brazil with an interesting new format, an IBJJF Open, a stacked AJP event in Rio de Janeiro, and more!
AJP Grand Slam Rio
IBJJF Nashville Open
Fenajitsu
Third Coast Grappling
---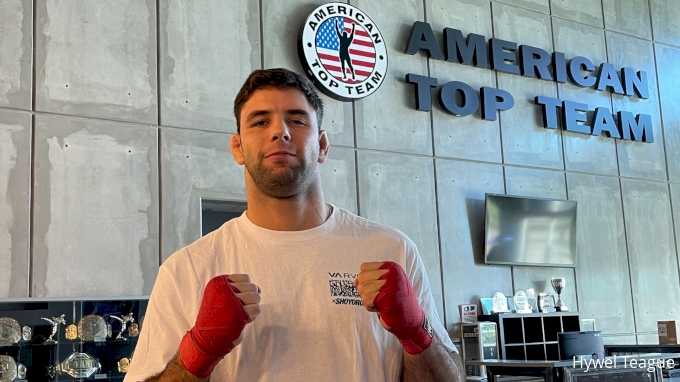 MMA Round Up
Just 10-weeks after his successful MMA debut at ONE Championship, 13-time IBJJF World Champion Marcus 'Buchecha' Almeida will return to the cage. Buchecha won his first professional fight via north-south choke in the first round, and is slated for another match in early December on ONE.
Jena Bishop made her much awaited MMA debut this weekend at LFA 116, defeating Helen Lucero via rear naked choke in the first round. Bishop took Lucero down early in the fight and dominated while grounded, finishing the fight in less than four minutes.
---
Buggy Choke? Make It A Double
The Buggy Choke has been taking the grappling world by storm. From Kade Ruotolo's trendsetting submission against Cole Franson on WNO, to Richar Nogueira's unexpected match ender at No-Gi Worlds, seemingly every competitor is working this sneaky attack into their arsenal.
But as it turns out, perhaps the best (or, at least, the flashiest) counter to the buggy choke is another buggy choke.
Check out this extraordinary counter buggy choke submission by Derek Reyfield at Eddie Bravo's 10pQ 19, a middleweight qualifier for Combat Jiu-Jitsu Worlds, posted earlier this week.
---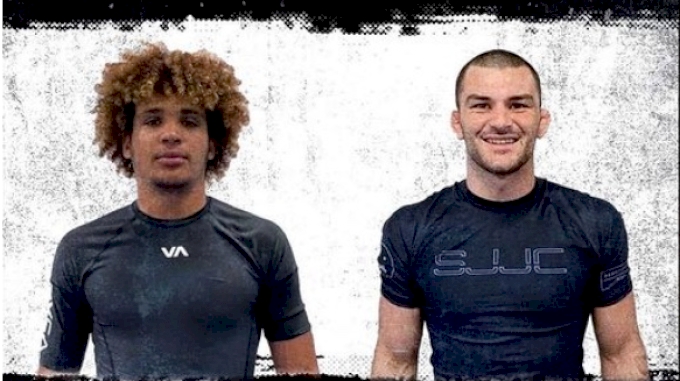 Grapplefest Is Back!
The England-based promotion is set to return to FloGrappling on November 20 with a stacked card of superfights, including:
---
Upcoming Events On FloGrappling