2021 Raw Grappling #1
Relentless Passing Game Propels Yuri Simoes To GP Victory At Raw Grappling
Relentless Passing Game Propels Yuri Simoes To GP Victory At Raw Grappling
Simoes won the 8-man GP; Lovato edges victory over Wardzinski, and the Hulk is on a 4 submission win streak after victory at Raw Grappling Championships.
Nov 16, 2021
by Corey Stockton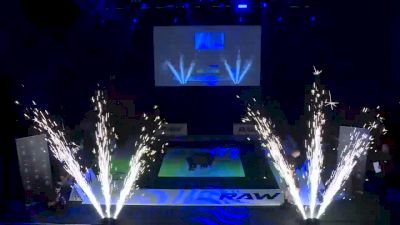 Yuri Simoes relied on his superior guard passing to win the eight-man grand prix at Raw Grappling Championships on Sunday, November 14. Simoes defeated Patrick Gaudio in the final via referee decision after an indecisive 12-minute submission only period followed by a scoreless two-minute overtime.
Simoes was unable to pass Gaudio's guard, but kept him under pressure throughout the 12-minute regulation period. But in his previous two matches, Simoes flexed his pressure passing game, passing the guards of both Taylor Pearman and Jed Hue several times.
Simoes scored three points in overtime against Hue in the initial round, and found the same result against Pearman in the semifinals. That brings Simoes to 6-2 on the year in no-gi contests. Five of his eight opponents this year, like Simoes, are ADCC veterans.
Other results from the GP:
---
The Hulk Adds To His Submission Streak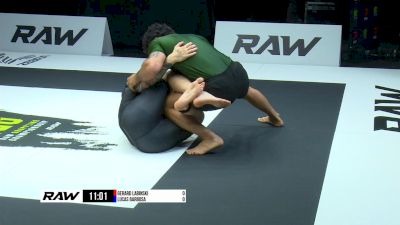 Unlock this video, live events, and more with a subscription!
Get Started
Already a subscriber? Log In
Lucas "Hulk" Barbosa was criticized for his low submission rate earlier this year, after running up the score on William Tackett at FloGrappling's Road to ADCC, but not finding a submission.
In his last four matches, Hulk has answered to that criticism.
Hulk caught an armbar in his superfight against Gerard Labinski at Raw seven minutes into the 15-minute bout. Earlier in the match, Hulk threatened a leg attack, then switched to his famed pressure passing game, where he climbed to mount and finished the armlock.
With that victory, Hulk is now 15-2 in no-gi matches this year. He had just one submission in his first 11 victories, but has submitted each of his last four opponents, including Mauricio Oliveira, Leandro Lo, Gilbert Burns, and now, Labinski.
---
Lovato Capitalizes On Mistake By Wardzinski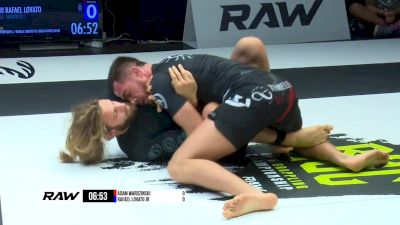 Unlock this video, live events, and more with a subscription!
Get Started
Already a subscriber? Log In
The Raw superfight between Rafael Lovato Jr. and Adam Wardzinski was sure to be a clash of styles. Wardzinski, an expert of the butterfly guard, would face a stylistic enigma in the fundamentally perfect jiu-jitsu of Lovato.
Lovato tried to crush through Wardzinski's butterfly guard for the 15-minute regulation period, and got close to passing at several instances, but could not complete the task.
In overtime, Wardzinski pulled guard without a grip, acquiring a penalty, which would decide the match. As Raw's overtime periods were scheduled for just two-minutes in length, Wardzinski could not overcome his penalty. Lovato was victorious.