2021 World Jiu-Jitsu IBJJF Championship
Early Look: Who's In For The 2021 IBJJF World Championships
Early Look: Who's In For The 2021 IBJJF World Championships
These are the key figures from every black belt division coming to the IBJJF 2021 World Championships.
Nov 21, 2021
by Chase Smith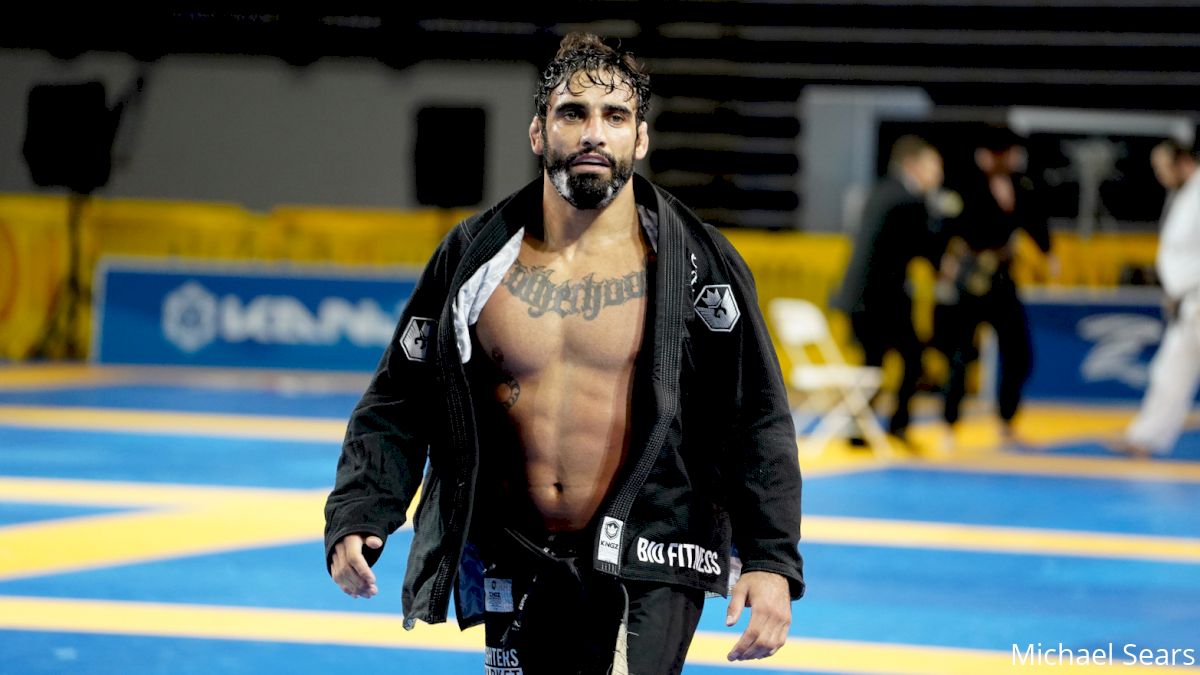 Though registration remains open, the black belt divisions are already loaded with heaps of talent for the IBJJF 2021 World Championships. This edition is particularly interesting given the two-year gap in between World Championships - there are many new faces at the elite level, many of whom are more than evenly matched with their veteran counterparts.
We've identified the key athletes present in each division as of publishing (Nov. 21) and will be adding more as the registration period continues.
LIST UPDATED NOV 23
Roosterweight
Mikey Musumeci
Bruno Malfacine
Lucas Pinheiro
Tomoyuki Hashimoto
Thalison Soares
Jonas Andrade
Livio Ribeiro
Rodnei Barbosa
Light-Feather
Josh Cisneros
Keven Carrasco
Jordan Vaisman
Diego Batista
Hiago George
Malachi Edmond
Feather
Matheus Gabriel (Confirmed Pending Registration With FloGrappling)
Shane Jamil Hill-Taylor
Marcio Andre
Isaac Doederlein (Confirmed Pending Registration With FloGrappling)
Gabriel Sousa
Samuel Nagai
Fabricio Andrey
Thiago Macedo
Richar Nogueira
Alexssandro Sodre
Raimundo Sodre
Lightweight
Johnatha Alves
Johnny Tama
Hugo Marques
Andy Murasaki
Jackson Nagai
Rodrigo Gotari
AJ Agazarm
Rodrigo Freitas
Levi Jones-Leary
Pablo Lavaseli
Inseong Jang
Megaton
Middleweight
Tainan Dalpra
Ronaldo Junior
Isaque Bahiense
Guthierry Barbosa
Jose Luna
Isaque Bahiense
Jaime Canuto
Magid Hage
Tommy Langaker
Yago De Souza
Italo Moura
Medium-Heavy
Leandro Lo
Matheus Diniz
Gustavo Batista
Lucas 'Hulk' Barbosa
Gabriel Almeida
Matheus Luna
Pedro Marinho
Jake Watson
Manuel Ribamar
Heavyweight
Kaynan Duarte
Dimitrius Souza
Dominique Bell
Adam Wardzinski
Marcelo Gomide
Rider Zuchi
Super-Heavyweight
Fellipe Andrew
Felipe Pena
Tanner Rice
Matheus Xavier
Arnaldo Maidana
Devhonte Johnson
Gerard Labinski
Ultra-Heavy
Luiza Panza
Roberto 'Cyborg' Abreu
Max Gimenes
Victor Hugo
Nicholas Meregali
Women's Divisions
Roosterweight
Mayssa Bastos
Serena Gabrielli
Light-Feather
Pati Fontes
Jessa Khan
Andreza Sousa
Rose El Sharon
Rita Griben
Feather
Bianca Basilio
Gabbi McComb
Amal Amjahid
Ershirley Kessy
Alexa Yanes
Larissa Campos
Lightweight
Bia Mesquita
Luiza Monteiro
Nathalie Ribeiro
Margot Ciccarelli
Middleweight
Raquel Canuto
Thamara Ferreira
Melissa Cueto
Vanessa Griffin
Cassia Paixão
Claire North
Medium-Heavy
Ana Carolina Vieira
Elisabeth Clay
Chloe McNally
Bridget McEliece
Andressa Cintra
Heavyweight
Maria Malyjasiak
Alison Tremblay
Maggie Grindatti
Fernanda Mazelli
Super-Heavy
Talita Nogueira
Mayara Custodio
Gabrieli Pessanha