2021 World Jiu-Jitsu IBJJF Championship
Five Shocking Upsets From Past IBJJF World Championships
Five Shocking Upsets From Past IBJJF World Championships
Who doesn't love a good upset?
Nov 30, 2021
by Chase Smith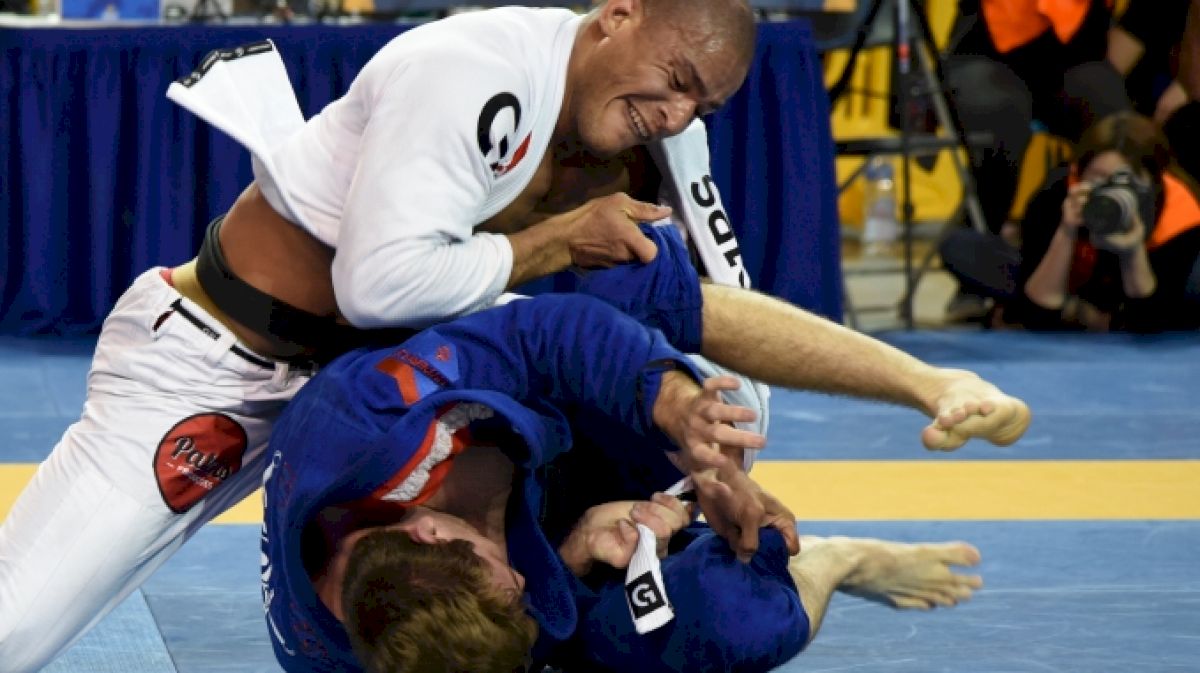 The IBJJF World Championships presents fans and athletes in our sport the ultimate proving ground.
Battles are waged over the course of a week, dreams are realized or brutally crushed –and when the dust settles – those that come out top have their names etched in history forever. And sometimes, that athlete isn't exactly the one everyone had predicted to do so at the beginning of the day.
Few things resonate with fans more than seeing the underdog come out on top in impressive fashion - and to do it on the world's biggest stage in jiu-jitsu is truly something special.
We've identified five key moments dating as far back as 2004 where the underdog had their day and took out the top spot.
Mahamed Aly vs Nicholas Meregali - 2018 World championships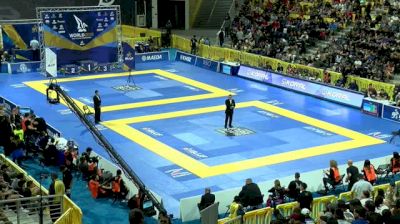 Unlock this video, live events, and more with a subscription!
Get Started
Already a subscriber? Log In
Up until June 3, 2018, Nicholas Meregali had Mahamed Aly's number. Not just at the black belt level mind you, but throughout the colored belt ranks, Meregali was able to navigate his way to victory over the TLI standout time and time again.
But something was different on the final day of the 2018 World Championships. Aly had already managed to take out Leandro Lo in the semi-final (his dislocated the superstars shoulder vis heavy snapdown), and he stepped onto the mats for the super-heavyweight final with an undeniable fire in his eyes.
The match opened with a measured pace from Aly, but after a few cagey minutes- Aly began to pour on the pressure, eventually passing Meregal's guard, adding two more points via knee on belly. When time expired the scoreboard was 5-0 for Aly - securing him a World title and place in the history books.
Luanna Alzuguir vs Kyra Gracie (2009 World Championships)
Kyra Gracie was already a 4x World Champion in 2009 - including 2008 where she beat Luanna Alzuguir 2-0 in the lightweight final.
Alzuguir must have taken the loss to heart, as she stormed into 2009 with an absolute vengeance, taking gold at Brazilian Nationals, ADCC, and the IBJJF World Championships, reversing the result of the previous year and defeating Kyra Gracie in the final.
BJ Penn vs Brazil (2004 World Championship)
BJ Penn took the world by storm in 2004 when he became the first American to EVER capture an IBJJF world title at the black belt ranks. Penn went 3-0 that day, first besting ADCC 1998 Champ and 2000 Pan Champion Alexandre Soca in the quarter-finals. He then went on to defeat Fernando Alves in the semis and finally submitted Edson Diniz via armbar in the final - completing his historic run in emphatic fashion.
Penn's performance cemented his legacy in jiu-jitsu forever, before moving on to become one of mixed martial arts most beloved figures.
Xande Ribeiro vs Roger Gracie - 2006 World (ABS FINAL ADV)
In this instance we see two of the most decorated and respected athletes in the history of jiu-jitsu - and by the time Roger retired from competition they ended their rivalry at a nearly even 4-5 split ( with Roger taking 5 wins, Xande earning 4).
But if we wind the clocks back to 2005, the momentum was all In Roger's favor: he had beaten Xande a total of four times: once in 2003, and three times In 2005.
After battling their way to the absolute final of the World Championships in 2006 - it was Xande that was able to edge out the victory via advantages, finally defeating Roger Gracie, and swinging the momentum of their rivalry In his favor.
Erberth Santos vs Bernardo Faria (2016)
Our final match in this list of massive upsets provides a true clash of generations, Bernardo Faria was already 2x World Champion by the time Ererbth Santos was promoted to black belt in 2014. The pair met twice in Erbeth's rookie season, with Faria taking two wins via kneebar at the Pan and World Championships of 2015.
All was going to plan for Faria in the opening rounds 2016 World Championships, he had made his way into the semi-finals of the absolute with relative ease and was set to face Erberth once again - but this battle did not go as the Alliance star had intended.
Erberth opened up with an all out assault - a quick foot sweep and blitz passing assault led to Faria trying to wrestle up from a single. Ererbth was able to grab a kimura and rip on the submission, eventually swiping to armor to secure the finish.