2022 ADCC World Championships
7 Stories You Need To Follow Ahead Of ADCC 2022
7 Stories You Need To Follow Ahead Of ADCC 2022
ADCC 2022 is nine months away, but the major storylines are already unfolding. Here are the stories we're following ahead of the biggest ADCC ever.
Jan 7, 2022
by Corey Stockton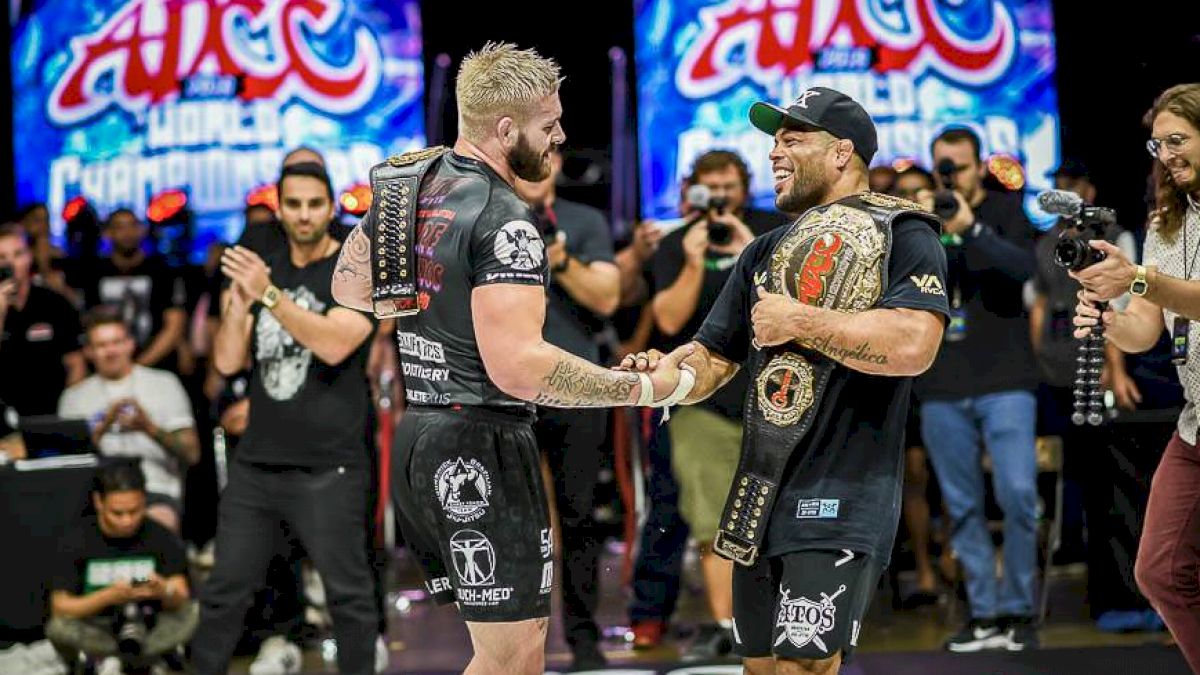 The 2022 Jiu-Jitsu season will soon erupt into full swing. A year that's sure to be packed with twists and turns, upsets and breakthrough moments, 2022 is bound to be unpredictable.
It's impossible to anticipate what stories, outcomes, trends and surprises will occur in the coming year, but the 2022 ADCC World Championships, coming in September, is likely to provide some of the biggest through-lines this year.
---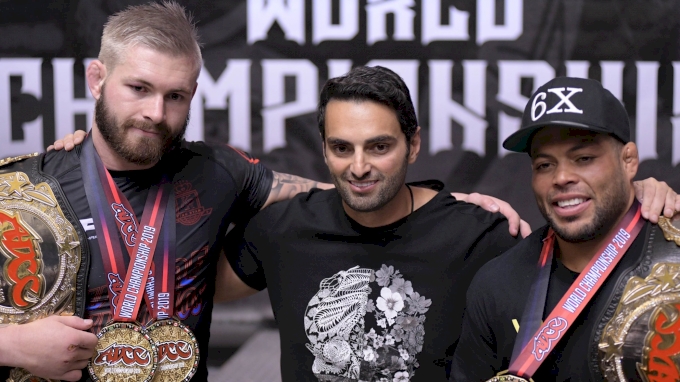 Gordon & Galvao are on a collision course
Andre Galvao is slated to face Gordon Ryan in the main event of the 2022 ADCC World Championships, one of the most anticipated matches in the history of grappling. Galvao, the reigning ADCC superfight champion (four editions running), has committed to return to defend his title, regardless of the opponent.
Gordon Ryan has the rights to the match; he's the 2019 absolute division champion, and is guaranteed the spot against Galvao if he can overcome his health issues in time for the match in September.
If the match comes to fruition, it would bring more than half a decade of verbal — and physical — jousting to conclusion. Ryan and Galvao have been trading barbs via social media since as early as 2016, and the five-year long war of words came to a head in February 2021 when the two came to blows.
The matchup is scheduled for September 18, 2022. But the story of the match will continue to develop over the next nine months as we wait for Ryan to confirm his place in the match, discuss the legacy of Galvao, and wait to see Gordon Ryan's return to competition after a now-eight month hiatus.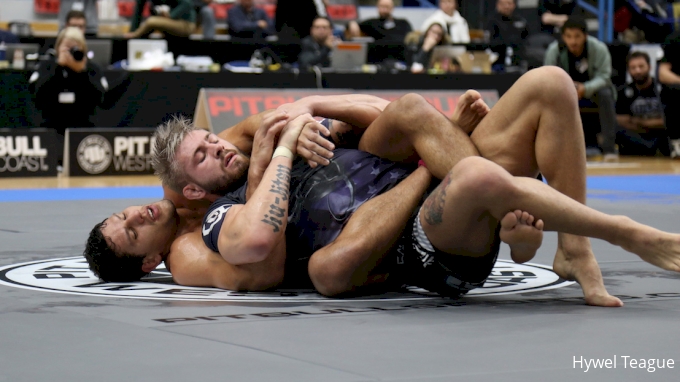 99+ kg could feature 6 champs, including Gordon
The Galvao match is not the only Gordon Ryan-related story which will unfold between now and September. Toward the end of 2021, Ryan was granted an exception to compete in the superfight with Galvao and also compete in a weight category. He'll enter the 99+ kg division, his third weight class in three editions of ADCC.
Ryan has already won titles in the 88 kg and 99 kg divisions; and he could become the first-ever athlete to win ADCC world titles in three weight categories. But he'll face one of the tournament's most decorated divisions at 99+. ADCC head organizer Mo Jassim has said that Ryan is one of five ADCC champs who will be invited to compete in the 99+ kg division.
And that's not counting Gordon's long-time rival Felipe Pena, who was invited to compete at 99 kg. But the former 99 kg champ, Pena, recently asked to move up a weight category, chasing Ryan in search of his third victory in their rivalry.
Ryan could also encounter former teammate Nick Rodriguez in the 99+ kg division. Rodriguez took silver in 2019 when he and Ryan were members of the Danaher Death Squad. They ended up on opposite sides of the team divide in June 2021, and will be vying for the same title at ADCC 2022.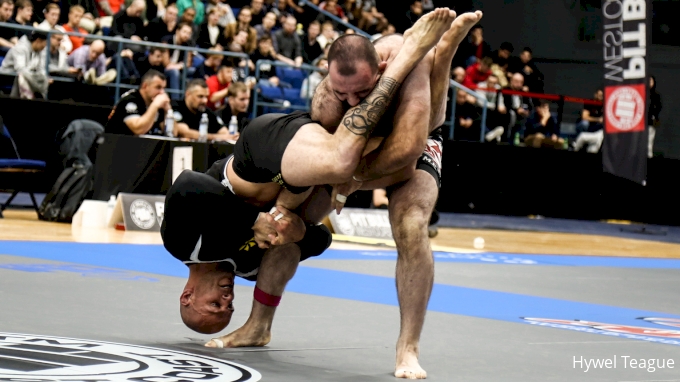 The ADCC invitation roster is trickling out
Gordon, Pena, and Rodriguez are just a few of the ADCC invitees who have already been announced. Also slated to return are ADCC champions such as Kaynan Duarte, Xande Ribeiro, Davi Ramos, Bianca Basilio, and JT Torres, along with veterans like Rafael Lovato Jr., Craig Jones, Nicky Ryan, Lucas Lepri, and Lachlan Giles.
Follow along through the year as we keep a running list of the athletes invited to compete at ADCC as they are announced.
Up To Six more ADCC trials coming in 2022
Nearly half of all the competitors who attend ADCC will have to earn their spot via the ADCC trials, six of which are scheduled to take place later this year.
First on the calendar are the South American trials, taking place on back to back weekends in Brazil on February 5th and February 12th.
Statistically, the athletes who win the South American trials could be considered the favorites among the ADCC newcomers. Just 33 athletes who have earned their spot at ADCC via the trials went on to hit the podium in the same ADCC Worlds they qualified for. 21 of them won the South American trials.
The disparity is more pronounced among ADCC gold medalists. Seven trials winners have moved on to win ADCC gold; Six of those seven represented South America.
The 2nd ADCC North American Trials will take place in Las Vegas on April 2-3. The ADCC Asia & Ociania Trials will be held in Australia on March 6, and Singapore on May 28. And the 2nd ADCC European, Middle East & African Trials will take place in Moldova on May 7.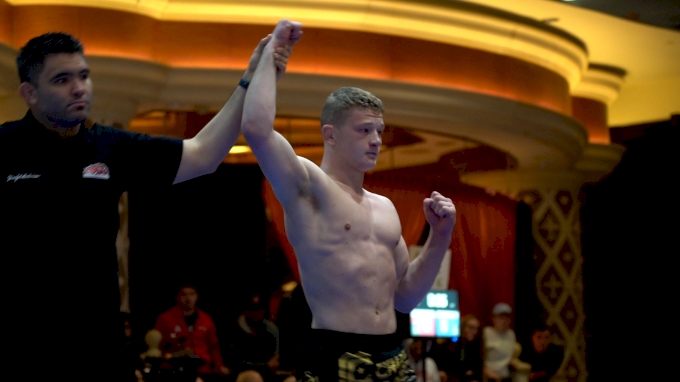 Cole Abate wants to become the youngest ADCC champ in history
One trials winner who will be on everyone's radar is 16-year old Cole Abate of Art Of Jiu-Jitsu. Abate made waves at the 1st North American Trials in November when he went seven for seven without conceding a single point, and became the youngest male competitor ever to qualify for ADCC.
Abate will be looking to double down on that feat at ADCC in September, where he could become the youngest athlete ever to win the tournament, and would also become the second ever American to win trials and go on to win ADCC.
It's no guarantee. Despite the retirement of 2019 champion Augusto 'Tanquinho' Mendes, Abate will have to get through a who's who of competitors in the 66 kg category to win gold, and achieve the accomplishments that come with it.
Abate is one of just two athletes already confirmed in the 66 kg category. The other is Ashley Williams, who won the 1st European Trials in September 2021. There's no telling who will earn a ticket via the upcoming trials, and who will receive an invite. But we're likely to see the comeback of 2019 silver medalist Kennedy Maciel; and, on the heels of his win at Road to ADCC over Geo Martinez, Mikey Musumeci may receive an invite to compete at the World Championships.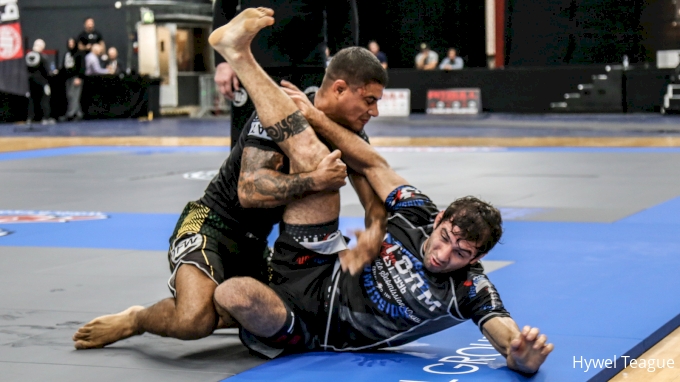 The 77 kg division is stacked
As of now, the most fleshed out division is the 77 kg category, where seven of the 16 competitors have been announced. That list includes two prior champions — JT Torres, Davi Ramos — as well as multiple-time silver medalist Lucas Lepri.
Lachlan Giles and Nicky Ryan have also been invited, while Kade Ruotolo and Oliver Taza both earned their places in the division via gold medal performances at trials.
With nine months still to go, this division already promises incredible matchups. Ruotolo and two-time champ JT Torres would have to face no later than the second round, as they will both represent the same team.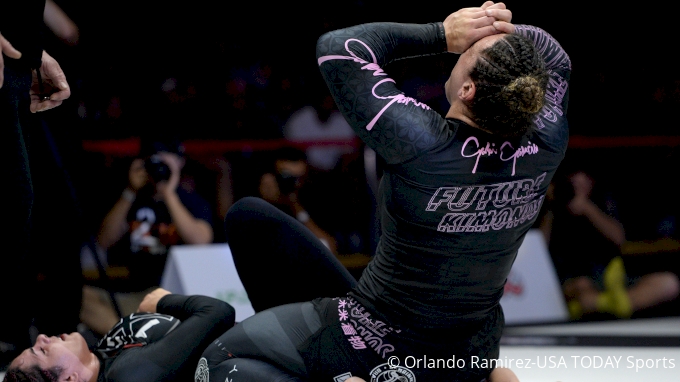 The end of an era?
Could this season be the swan song for Lucas Lepri, who is slated to compete in his fifth consecutive ADCC Worlds?
Gabi Garcia, the most successful female competitor in the history of ADCC, has confirmed she will return for ADCC 2022 to try to claim her fifth gold medal. But will this year — her sixth appearance at ADCC — be her last?
ADCC is just 255 days away. But the story of ADCC 2022 started years ago. Follow along with us all this year as we track every moment leading up to the biggest tournament in submission wrestling.