2022 1st ADCC South American Trial
ADCC Trials in Brazil: Who's In, How To Watch, Brackets & More
ADCC Trials in Brazil: Who's In, How To Watch, Brackets & More
Watching the ADCC South American Trials? Here's what you need to know: how and when to watch, who's competing and how it connects to ADCC 2022 Worlds.
Feb 5, 2022
by Hywel Teague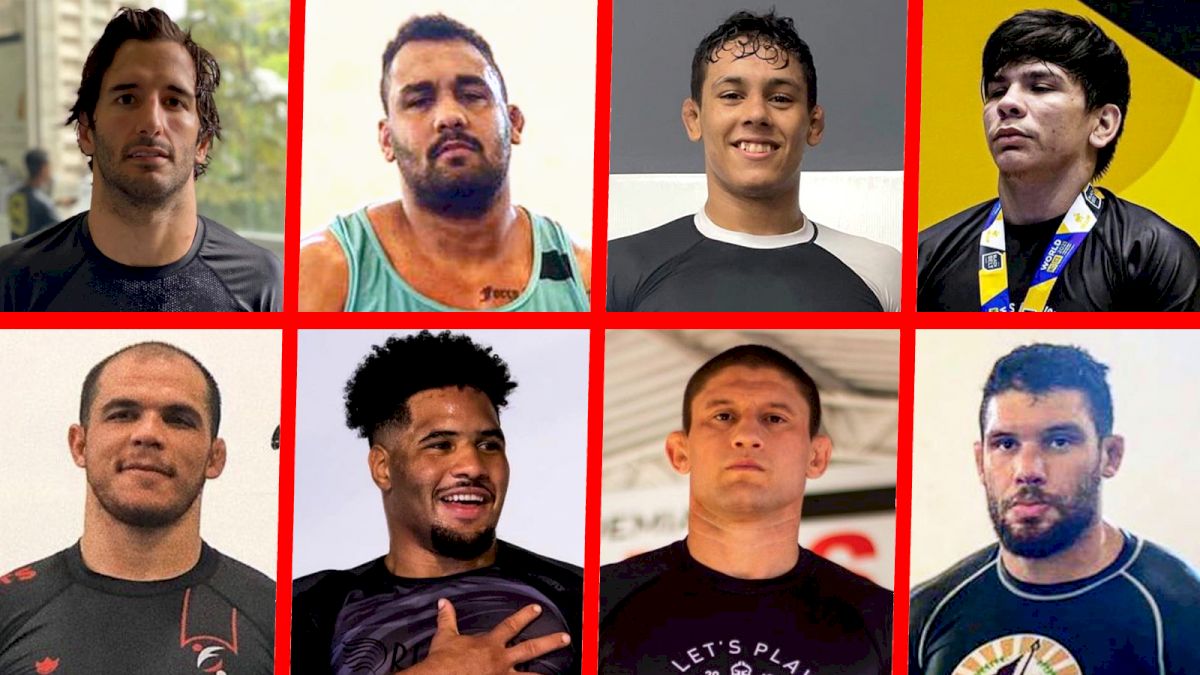 As a fan of no-gi grappling you've probably heard how important the ADCC Trials are.These qualifying events offer hopeful athletes from all over the world a chance at competing at the biennial ADCC World Championships, with the 2022 edition coming up on September 17-18 in Las Vegas.
With divisions of only 16 competitors for the men and 8 for the women, competing at ADCC is highly exclusive and only available for elite grapplers. Around half of all competitors are invited, while the rest fight for their spot at one of the Trials events.
How and when to watch
All matches from the 2022 ADCC South American Trial will be live streamed on FloGrappling. SIGN UP HERE.
The 2022 ADCC 1st South American Trial goes down on Saturday 5, 2022 in Balneario Camboriu, Brazil. The matches start at 10am local time.
| | | |
| --- | --- | --- |
| Location | Local Time | Time Zone |
| São Paulo (Brazil - São Paulo) | 10:00 AM | BRT |
| Abu Dhabi (United Arab Emirates - Abu Dhabi) | 5:00 PM | GST |
| London (United Kingdom - England) | 1:00 PM | GMT |
| New York (USA - New York) | 8:00 AM | EST |
| Houston (USA - Texas) | 7:00 AM | CST |
| Los Angeles (USA - California) | 5:00 AM | PST |
Who's competing
Many of Brazil's top no-gi grapplers have signed up to compete, as have a handful of other South American athletes.
The biggest names to be competing include: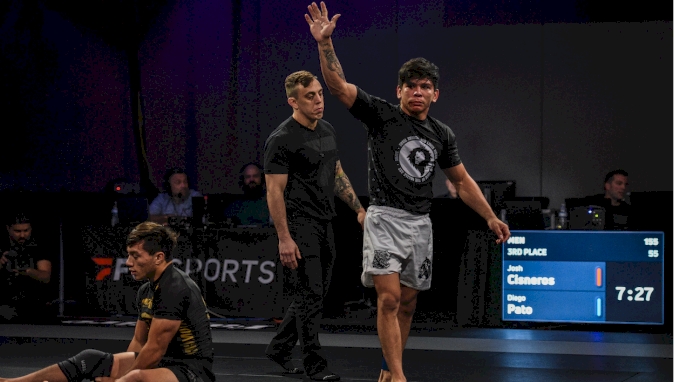 66kg
Diego Pato was given the number one seed in this division by way of his outstanding run of performances in 2021. No-Gi World and Pan champ, EUG champ and WNO 3rd place finisher, Pato's blend of dangerous guard attacks, capable wrestling and a well-developed leglock system means he has the tools to win, but he faces stiff opposition from three top names representing Fight Sports: Andrey, Reis and Francioni. Only one can enter the finals as ADCC rules seed teammates such that they will meet no later than the semifinals. We predict Pato vs FS, although who makes it there is open to debate.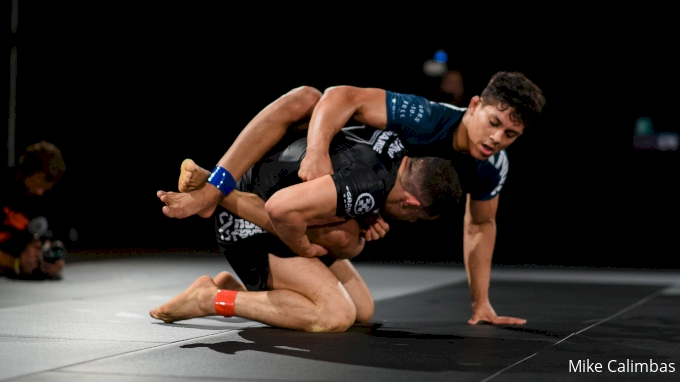 77kg
All eyes are on Mica Galvao this weekend, and he is expected to win. That said, it is far from a certainty and even more so when you look at who else is in the bracket. ADCC vet Servio Tulio, the veteran JZ, the dangerous Magid Hage, and dark horses including Felipe Pena's younger brother Fernando "Cowboy" Carsalade. It's going to be a bloodbath either way, whoever wins this 64-man division will definitely have earned it.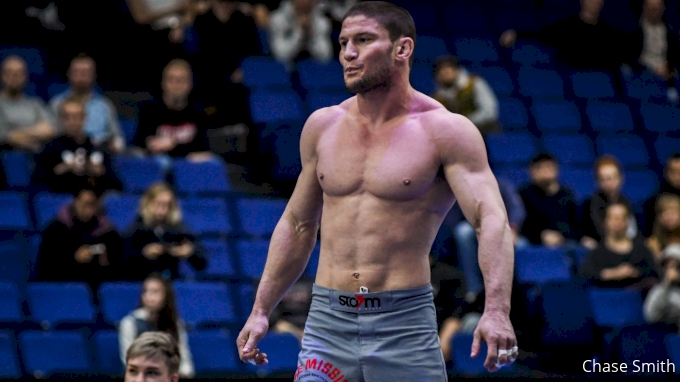 88kg
It was a shock to see 2015 ADCC absolute champion Claudio Calasans sign up for Trials given his past achievements, but worth remembering that it is nearly impossible to get an invite to the loaded 88kg division in September and so the only guarantee is to fight your way onto the event. Isaque Bahiense has twice attempt to qualify for ADCC, coming close in 2015 with a silver medal in the final against Felipe Pena. He's vastly improved his no-gi game since his last try in 2019, and is among the favorites in this line-up. Don't count out the likes of Valdir Araujo (aka BB Monster), or the 45-year-old veteran Delson "Pe de Chumbo", still a landmine in this bracket.
99kg
2017 Trials winner and ADCC vet Salomao Ribeiro gets the no.1 seed in this division which is light on big names but loaded with tough guys. The Fight Sports combo of Joao Costa and Luccas Lira can both cause huge problems in this division. Checkmat black belt Thiago Sa returns from a long layoff from competition, and we will get to see what the highly-touted Henrique Ceconi is made of.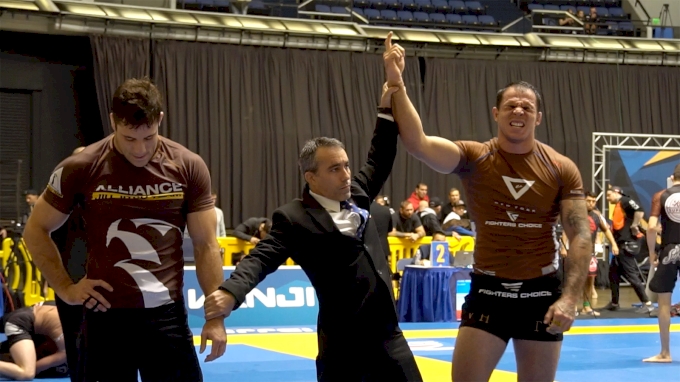 +99kg
GF Team have sent a huge squad of heavyweights, with 2017 ADCC vet Victor Honorio leading the way. Assef, Pedro "Bom Bom" and Wallace Costa are all huge men with powerful games. Roosevelt Sousa of Fight Sports and Javier Zaruski of Atos are some of the name grapplers from other teams.
Note: Female athletes will qualify at the 2nd South American Trials on Feb 12 in Sao Paulo.