2022 ADCC West Coast Trial
Grappling Bulletin: ADCC West Coast Trials Will be The Biggest In History
Grappling Bulletin: ADCC West Coast Trials Will be The Biggest In History
Much like ADCC 2022 set for September, the ADCC West Coast Trials will break attendance records. Find out who's in.
Mar 7, 2022
by Hywel Teague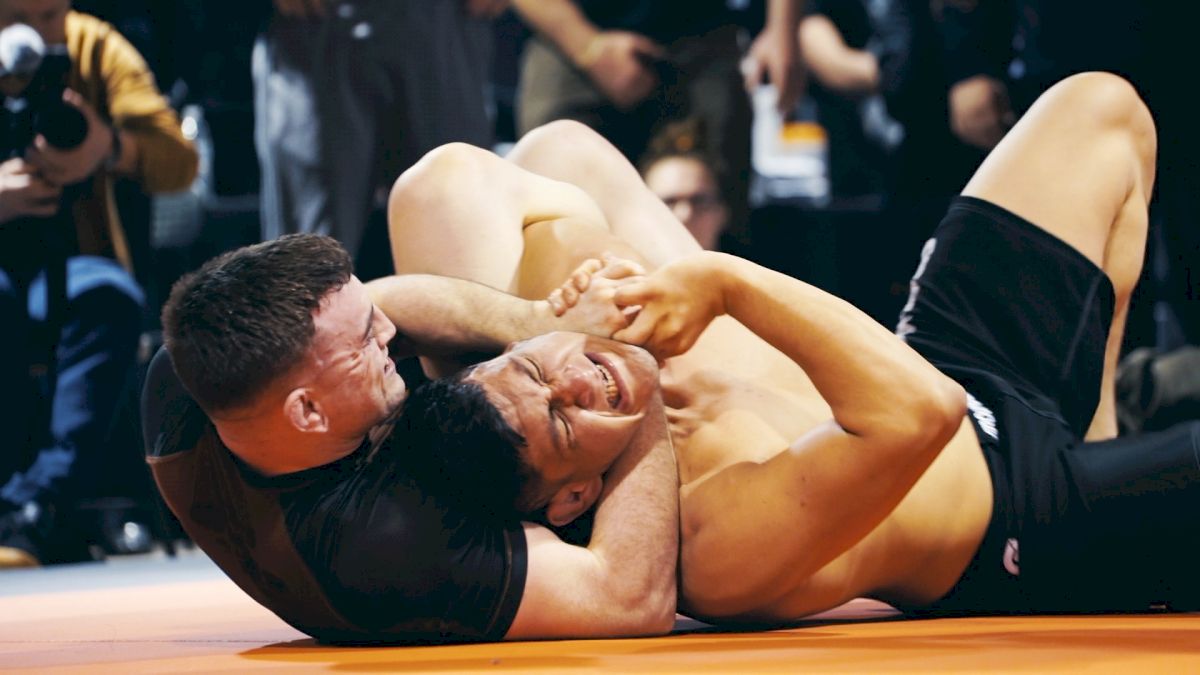 Registrations are filling up fast for the ADCC West Coast Trials, which will take place in Las Vegas on April 2-3, 2022. These will be the biggest ADCC Trials in history by a landslide, and competitors are being urged to sign up while they still can as organizers will place caps on the largest divisions. How big are we talking exactly? Let's find out.
---
Don't forget to watch the Grappling Bulletin podcast, every Monday at 4pm ET. Watch it on FloGrappling.com or the app, or catch it LIVE on YouTube or Facebook.
---
The 2022 ADCC West Coast Trial is the last chance for athletes hailing from North and Central America to qualify for the ADCC World Championships. Trials winners will earn one of the coveted places in September's mega event, and a record-breaking number of people have signed up for a chance to compete in the biggest event of the year.
In total, 886 people are currently signed up for the ADCC 2nd North American Trials, to give the event its official name, and people are still signing up every day. The East Coast Trials in New Jersey, the previous holder of the biggest Trials in history, attracted 738 competitors. The Vegas Trials are currently 20% bigger than those in Atlantic City.
Big numbers, and very impressive, but putting them next to the Trials leading into the 2019 ADCC World Championships shows how much ADCC has grown over the last couple of years. The 2022 West Coast Trials is 259% the size of the 2019 West Coast Trials.
Take a look at the number of registered competitors for the recent ADCC Trials in the USA compared to the upcoming Trials in Vegas.
| | | | |
| --- | --- | --- | --- |
| | 2019 West Coast Trials | 2021 East Coast Trials | 2022 West Coast Trials |
| -66kg: | 64 | 159 | 207 |
| -77kg: | 112 | 214 | 232 |
| -88kg: | 50 | 154 | 195 |
| -99kg: | 32 | 60 | 72 |
| 99+kg: | 30 | 58 | 58 |
| -60kg: | 32 | 59 | 74 |
| 60+kg: | 22 | 34 | 48 |
| | 342 | 738 | 886 |
Note: the 2021 East Coast Trials actual number of competitors was sub-500, as there were over 230 no-shows
The size of these divisions are monstrous, and winners in the 66, 77 and 88kg divisions may have eight matches to take gold. The event will run over Saturday and Sunday, with four matches on the opening day and four on the second for those mega-divisions.
As in the words of the event organizers, "Single divisions have more competitors than many Trials' entire competitor lists". Competitors better make sure their cardio is on point as winning gold will be as much an endurance event as it will be about technique.
Mo Jassim, who is leading the organization of these Trials as well as the ADCC World Championships in September, had this to say for all hopefuls.
"To those competing at West Coast trials, get ready to dig deep. There are high level big name competitors signed up and if you face one, go with the mindset that you are going to take them out, shock the grappling world and blow your name up. Marcelo Garcia lost the 2003 trials, gets invited last minute to ADCC 2003 worlds and then proceeds to win 3 titles in a row and become one of the biggest legends in ADCC ever. Every legacy has a starting point, make West Coast trials yours. Finally, this is ADCC, one match can change your career, if you don't believe me, ask Eddie Bravo, Craig Jones or Lachlan Giles just to name a few."
Speaking of the "high level big name competitors" expected to appear at Trials, Mo has told us we can reveal a few key names in each division.
66 kg
Damien Anderson
Adam Benayoun
Joshua Cisneros
Jon Calestine
Ben Eddy
Gianni Grippo
Keith Krikorian
Junny Ocasio
Andrew Tackett
Elijah Tagalog
Keith Krikorian has taken silver three times at Trials events (2018, 2019, 2021) and is among the frontrunners in a very competitive division loaded with high-level names. The upcoming Emerald City Invitational 155lb tournament should act as something of a preview for this division.
77 kg
PJ Barch
John Combs
Magid Hage
Kieran Kichuk
Pierre-Olivier LeClerc
Michael Liera Jr.
Alan Sanchez
Placido Santos
Jon Satava
Kody Steele
William Tackett
William Tackett, his teammate Kody Steele and 10th Planet's PJ Barch all made it to the final four at East Coast Trials, and are all equally strong candidates to win the whole thing. Not listed, but who we've been told will also compete, is Daisy Fresh's Andrew Wiltse, who hasn't competed since June of last year due to injury.
88 kg
Adam Bradley
Kyle Chambers
Sloan Clymer
Hunter Colvin
Jacob Couch
David Garmo
Jason Rau
Achilles Rocha
Jacob Rodriguez
Benji Silva
Sean Yardimarco
No clear favorites stand out in the hyper-competitive -88kg division, but there are a ton of heavy-hitters and it should be carnage from start to finish.
99 kg
Elder Cruz
Jared Dopp
Joe Dierkhising
Devhonte Johnson
Mario Gonzalez
Eliot Kelly
If Elder Cruz wrestles like he did against Nicky Rod on WNO back in January, he could win the whole thing. Cruz took silver at East Coast Trials at 88 kg, but will have to contend with ADCC vets Jared Dopp and Eliot Kelly, as well as black belt no-gi world champ Devhonte Johnson and silver medalist Joe Dierkhising. Mario Gonzalez has the best pure wrestling credentials, and although his submission game lags behind the rest of the pack ADCC's wrestler-friendly ruleset works his favor.
+99 kg
Raymond Alex
Kyle Boehm
Jesseray Childrey
Eliot Marshall
Damon Ramos
The smallest men's division with "only" 58 competitors as of now, there is no clear favorite but I personally am excited for the return of 10th Planet heavyweight Kyle Boehm.
-60 kg
Raquel Canuto
Alex Enriquez
Tammi Musumeci
Heather Raftery
Bri Robertson
Jasmine Rocha
Nathalie Ribeiro
Lauren Sears
Brianna Ste-Marie
Among the most competitive divisions of all, the women's lightweight bracket should be a ton of fun as all of the names above are skilled, scrappy and submission hunters. Brianna Ste-Marie won gold in Atlantic City and will have to bring her A-game to do so again in Vegas.
+60 kg
Amy Campo
Elisabeth Clay
Maggie Grindatti
Erin Harpe
Kendall Reusing
Tara White
Cat Zingano
Some big talent in the women's heavyweight division with smart money on Kendall Reusing to repeat the success she had at East Coast Trials where she won gold. This time she could well do it again and qualify for Worlds in the process.
---
Grappling News Round-Up
Read on for a quick breakdown of the major new stories from around the world of jiu-jitsu and grappling.
Garry Tonon MMA title fight coming up
Finally, Garry Tonon will get his long-awaited title shot when he takes on lightweight champ Than Le on March 11 in Singapore.
ONE Championship postponed the fight late last year and Tonon hasn't competed since December of 2020.
Undefeated Tonon will put his 6-0 MMA record on the line against heavy hitter Le, who has never gone to a decision with 11 KOs and one submission.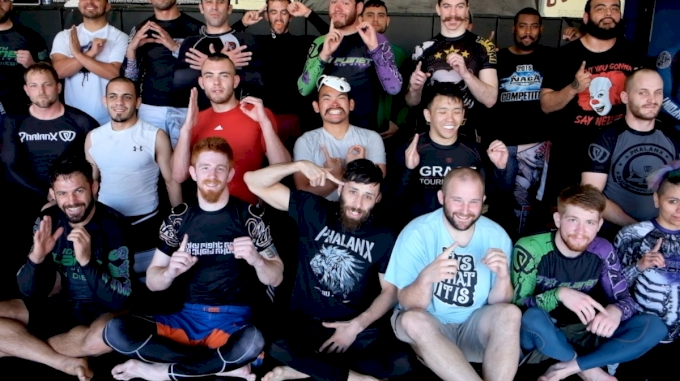 10th Planet is taking an army to ADCC Trials
Eddie Bravo's no-gi network continues to grow and right now they have 114 athletes signed up, with at least one in every division.
The 10th Planet team is spread out across the USA and the world, and they will being competitors from all over the country.
The division with the most number of 10th Planet reps is the -66kg division, which boasts 35 of their athletes, or 16% of the division.
ADCC rules state that teammates cannot meet in the finals, meaning we could see some 10th Planet on 10th Planet crime as the tournament progresses.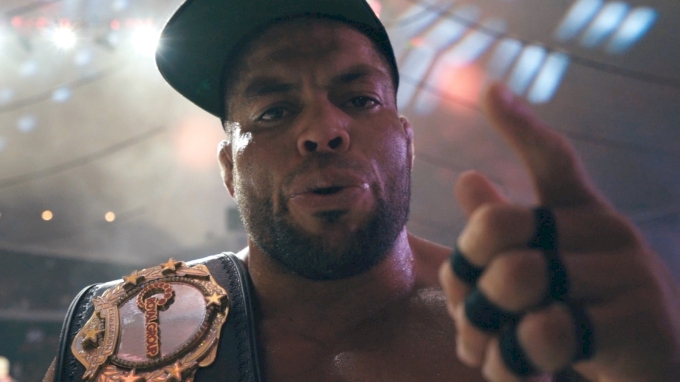 Andre Galvao confirms grappling match
ONE Championship signed Andre Galvao in 2021 and the Atos co-founder told us he expected to return to the cage to fight MMA early this year.
His return to the world of MMA will have to wait a little longer, as Galvao has been confirmed for a submission grappling match against their middleweight champion Reinier de Ridder on March 26.
BJJ black belt De Ridder called out Galvao after his middleweight title defense in February and Galvao gladly accepted. De Ridder is 15-0 with 10 submissions.
This could be Galvao's only grappling match prior to his ADCC superfight with Gordon Ryan in September. Ryan, who is also singed with ONE Championship, will no doubt be watching closely.
---
Quick Hits
Mica Galvao has said he will compete in nine different grappling events in the space of 90 days. He kickstarted this with a submission win in a super fight in his hometown of Manaus on March 5, and will compete in a mix of gi and no-gi events over the coming months, and even different grappling sports. According to Mica, his next objective will the Brazilian National Wrestling Championship.
The upcoming Emerald City Invitational 155lb tournament has had a small change in the line-up as Jordan Holy replaces Keith Krikorian and Adam Benayoun steps in for Damien Anderson. Watch it live on March 12.
John Combs needed only 63 seconds to tap out the veteran Bill Cooper with his trademark guillotine in the main event of Fight to Win 196. Watch the match replay here.
IBJJF have added many new events to their 2022 calendar, such as International Master Europe on May 7-8 in Barcelona.
IBJJF Dallas Open Results
Andy Murasaki took double gold in the gi, winning the lightweight division and defeating three men, including Andre Porfirio, in the absolute.
Osamah Almarwai of Atos was successful yet again in the roosterweight division, marking his second gold-medal performance in his brief black belt career.
Keven Carrasco had a huge performance at light featherweight, defeating the top three seeds in the eight man division on his run to gold; he beat Jordan Vaisman, Bebeto Oliveira and Lucas Pinheiro.
Larissa Dias defeated world champ Melissa Cueto on her road to double gold.
Austin Oranday bounced back from a loss in the no-gi middleweight division to win the absolute.
Andre Porfirio defeated Giancarlo Bodoni in the no-gi heavyweight final.
Oliver Taza took gold in the middleweight division.
Twin Cities Invitational Results
Checkmat's Gabriel Almeida won the 16-man open weight gi tournament, defeating Fellipe Trovo in the final.
Almeida collected a $5,000 prize for his victory, and won three of four by submission.
---
Upcoming events on FloGrappling