2022 ADCC West Coast Trial
Grappling Bulletin: A New Wave of No-Gi Grapplers Is Changing The Game
Grappling Bulletin: A New Wave of No-Gi Grapplers Is Changing The Game
In recent months we have seen the arrival of a few significant names – and this means the no-gi scene is looking better than ever as we head into ADCC 2022.
Mar 14, 2022
by Hywel Teague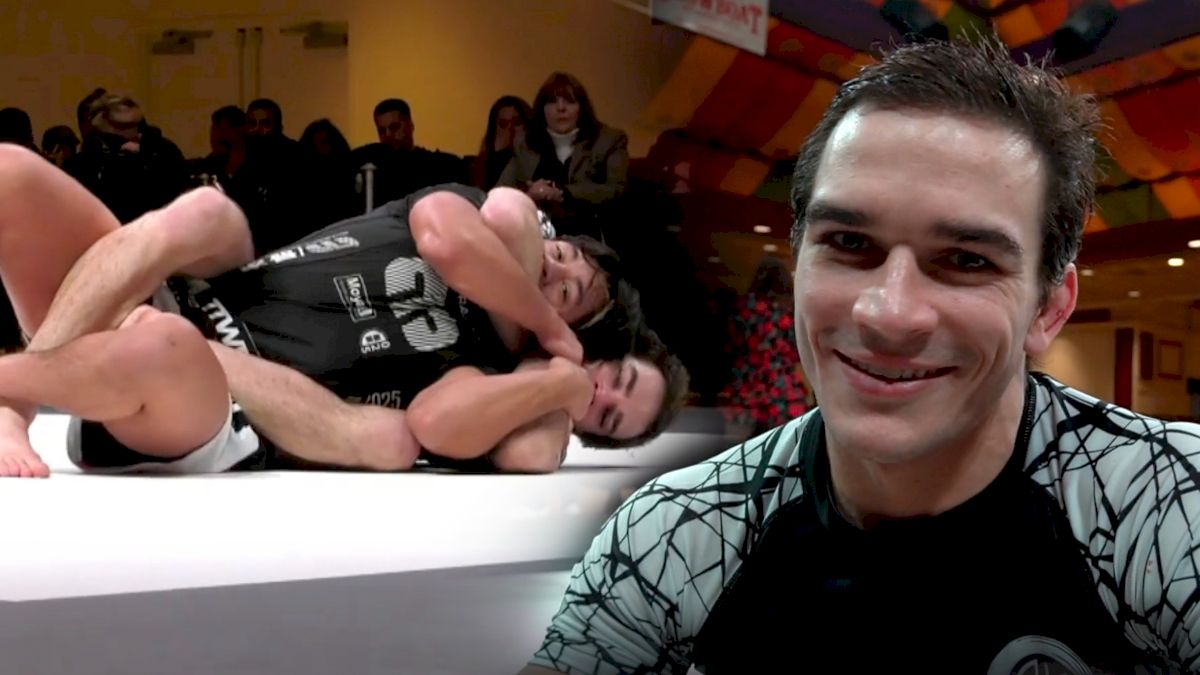 Every sport undergoes regular generational change. The careers of athletes are finite, and the window for high-performance is often very short. That means there is an ever-changing cast of characters who compete for the top spot. In recent months we have seen the arrival of a few significant names – and this means the no-gi scene is looking better than ever as we head into ADCC 2022.
---
Don't forget to watch the Grappling Bulletin podcast, every Monday at 4pm ET. Watch it on FloGrappling.com or the app, or catch it LIVE on YouTube or Facebook.
---
The last three ADCC Trials gave us our best look at this new wave of talented no-gi grapplers, but don't sleep on the many other events out there as they offer something of a preview for the talented young competitors poised to break through.
Case in point – the Emerald City Invitational that took place over the weekend in Atlantic City, New Jersey. Now onto their fourth event, Emerald City is fast becoming one of the East Coast's top showcases and they have drawn high-level talent not just from the local area but from the national and even international circuit.
Kieran Kichuk emerged the winner in the stacked 155-lbs eight-man bracket. The Canadian, who represents team Lloyd Irvin, took out Josh Cisneros, Gianni Grippo and Adam Benayoun to be crowned champion. Kieran entered the tournament as one of the underdogs– not that this is a reflection of his skill level or capability– but because he was put into the bracket by virtue of winning the Finishers Only qualifier. Anybody who has seen Kichuk complete will tell you what a skillful grappler he is, and he was able to put this on display against three tough opponents in succession. There's no denying he made good use of the EBI-rules OT although he finished all of his opponents by submission and didn't win via riding time. Currently Kieron is ranked #9 at 155 lbs but I expect to see him vault into the rankings based off this performance.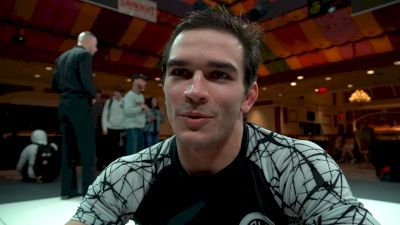 While Kichuk deserves all the shine for his achievement it would be unfair not to highlight Adam Benayoun, his opponent in the final. Few people picked either of them to make it into the final; they both fell in the bottom half of the eight seeds. Adam entered the tournament on only a few weeks notice and took out two of the front runners in the division in Gabriel Sousa and Jon Calestine. Kichuk and Benayoun have both been consistently working away in the lower ranks and this is something of a breakout moment for both of them.
It is always refreshing to watch new talent emerge. This was one of my favorite things about the recent ADCC Trials both in the USA and Brazil, and with the West Coast Trials just around the corner this leaves me even more excited at the prospect of seeing more upsets. New names taking out the established favorites is a healthy and ongoing element of the sport and something we should look forward to.
The only question is who's next to impress us in Las Vegas?
---
Garry Tonon loses ONE Championship title shot
A sad day for fans of jiu-jitsu, as BJJ's own Garry Tonon failed in his bid to take the ONE Championship lightweight title. The ADC medalist and fan favorite lost via KO to champ Than Le while attacking for leg locks. Le brutally ground and pounded Tonon as he hunted for the submission early in the first round.
Garry Tonon hunts for a leg vs Than Le
As the grappling community reacted to Tonon's loss, comments made by Ryan Hall entered the discussion. Hall is an OG American black belt, an ADCC medalist and UFC fighter, and he's considered an early pioneer of the 50-50 guard and heel hook game. He's also on Than Le's MMA coaching team, and his now-deleted post-fight comments called Tonon "disrespectful and dismissive".
This drew the ire of Gordon Ryan and Tonon. Ryan went after Hall in his typical fashion, blasting Hall for the comments made about his friend and one-time coach. Tonon fired back the day after his loss and offered to compete against Hall, who Tonon claims has ducked him in the past. "It's a shame you had to make your "congratulations" to your teammate about your beef with me. If you ever want to crawl out from whatever rock you live under to fight and not just open your mouth I'll be right here."
Hall later apologized to Garry for his comments yet did not kowtow to Gordon, saying he "conducts himself like a jackass on the daily, acting like a petulant teenager". He appeared open to the prospect of facing Tonon, finishing with "Hopefully we can meet up at ADCC 2022 to have an opportunity to address things in a sporting venue".
A bronze medalist at ADCC in 2019 Garry Tonon is confirmed for the 77kg division, while Hall is not currently on the roster. It is believed he has requested a spot in the same weight class but there is no word from organizers whether Hall could receive one of the few invites left.
---
Grappling News Round-Up
Read on for a quick breakdown of the major new stories from around the world of jiu-jitsu and grappling.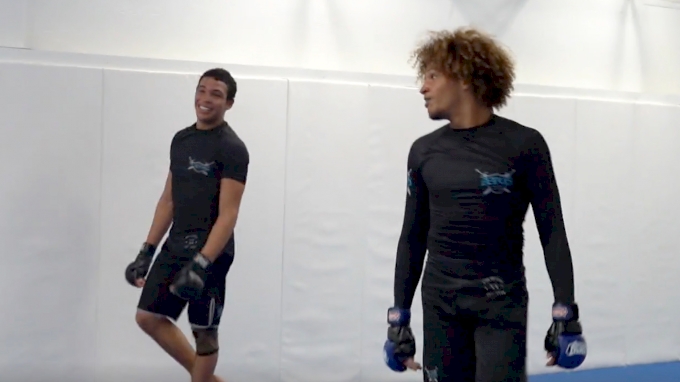 Ruotolos sign deal with MMA promotion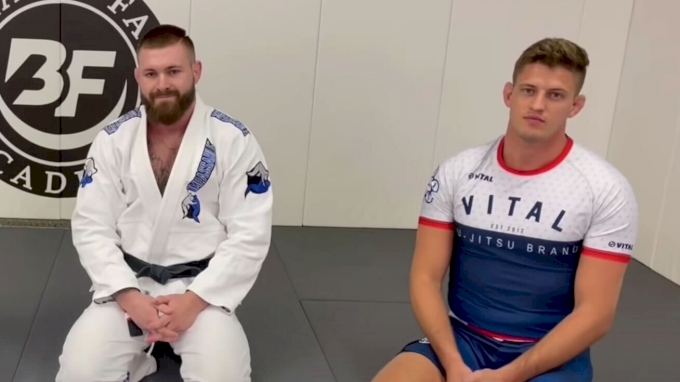 Gordon on Meregali's professionalism
Watch: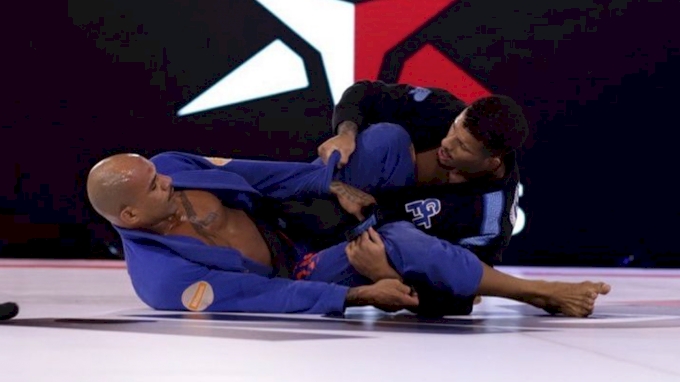 BJJ Stars unveils bold new "anti jiu-jitsu" rules
---
Quick Hits
It's official, the number of people signed up for Pans is more than ever. This will be the biggest IBJJF Pan Championships on record, and it's still only 79% full. The 2022 IBJJF Pan Championships down on April 5-10, and you can watch it live or on demand on FloGrappling.
Hot off his record $100k sponsorship, Gordon Ryan put out a call saying he had room for one more. His price for a prospective gear sponsor? Another $100,000. A day later Ryan said he has secured a deal and says he'll announce it once the contract is signed.
10th Planet up and comer Alan Sanchez won the EBI 170lb tournament beating Oliver Taza in the final via riding time. He submitted Danny Stolfi and John Combs in regulation before finishing Pablo Lavaselli in OT. Sanchez will be one of the main 10th Planet competitors to keep an eye on at ADCC West Coast Trials.
Jiu-jitsu legend, OG black belt and father to Mackenzie Dern, Wellington Megaton Dias just received the 7th degree red and black belt (aka coral belt). Dias received his black belt from Royler Gracie in 1985. He holds the record as the only black belt to have competed at every edition of the IBJJF World Championships (1996 to present).