2022 BJJ Stars 8
The Veterans & Next Gen Talents Coming To BJJ Stars 8 Middleweight GP
The Veterans & Next Gen Talents Coming To BJJ Stars 8 Middleweight GP
Mica Galvao & Roberto Jimenez could face decorated veterans such as Leandro Lo, Isaque Bahiense and Lucas "Hulk" Barbosa at the BJJ Stars middleweight GP.
Apr 19, 2022
by Corey Stockton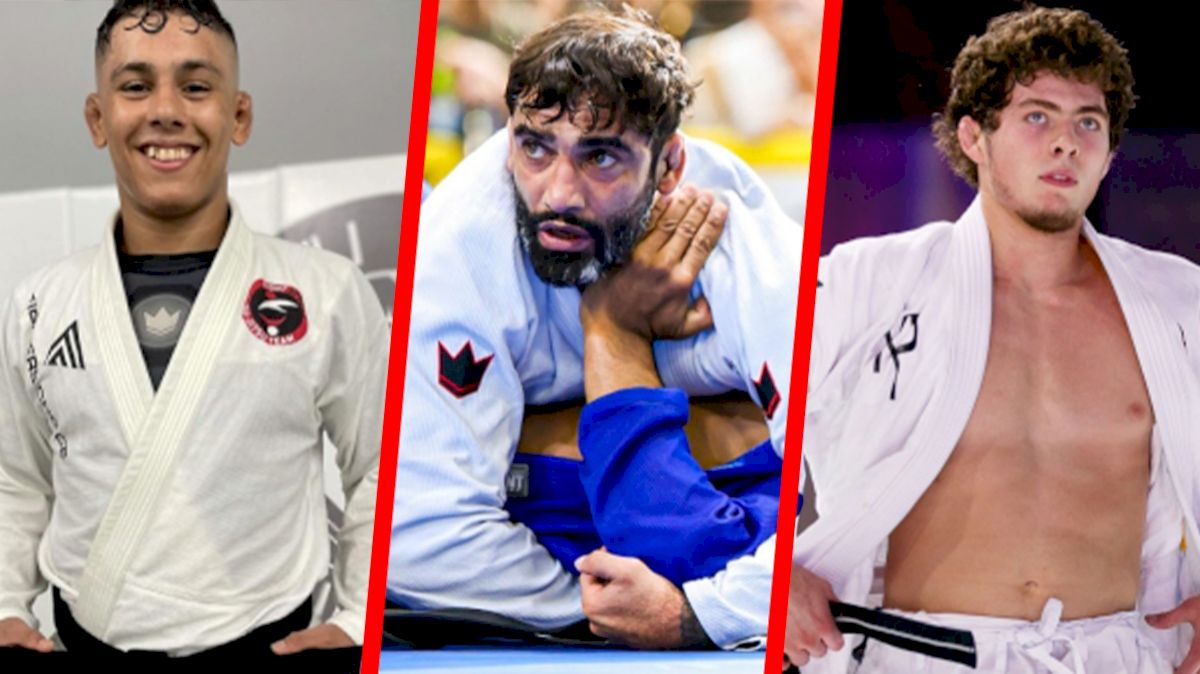 Three IBJJF world champions will try to fend off some of the next generation's fastest rising talent in the BJJ Stars 8 middleweight grand prix next weekend in Sao Paulo.
The eight man tournament will feature seven-time world champion Leandro Lo, plus world champs Isaque Bahiense and Lucas "Hulk" Barbosa, all working to defend their turf atop the middleweight division. But hungry young contenders such as Mica Galvao, Roberto Jimenez and Pedro Machado will seek to claim the GP title, and the $21,000 grand prize.
---
Leandro Lo, for one, will have something of a target on his back. The living legend has rarely conceded a point in gi competition since 2019. He has an innate capacity to find a way to win, and has the pure grit and experience to bully even the toughest young guns.
But Mica Galvao is developing a legendary status of his own. Galvao is a generational talent, and has proven to be an insatiable submission hunter since earning his black belt in mid 2021. Since then, Galvao has amassed a gi competition record of 16-1, including 14 submission victories. Lo has a tendency to crush opponents who try to score on him. But it's not unlike Mica Galvao to bypass a scoring attempt and search directly for a submission.
Galvao has risen to every challenge put before him, but Lo would be the most decorated opponent in his young career.
Galvao won't be the only relative newcomer hoping for a crack at the BJJ Stars 4 tournament winner, Lo. After stepping away from gi competition for most of 2021, Roberto Jimenez has returned to the kimono. His unpredictable style makes him a threat for anyone, particularly those athletes who will look to employ strategy to defeat him.
Look out, too, for a potential clash between Jimenez and Lucas Barbosa, a rematch from one of Jimenez' first losses as a black belt. Jimenez could also face a second encounter with Isaque Bahiense, against whom he lost a 4-0 battle at BJJ Stars 5 in a no-gi match.
Don't look past the rookie black belt, Pedro Machado, who had a stellar black belt gi debut at Pans, submitting two and outscoring Rider Zuchi. Leo Lara could also cause havoc in the division, as could Mauricio Olivieira, who is one of just three athletes who currently hold a win over Mica Galvao.
The grand prix will debut a unique ruleset, which is aimed at eliminating certain stalling tactics. Athletes using 50-50 guard will have to remain actively engaged, as will athletes playing lapel guards. When those athletes do not use those positions or grips to create offense, they will lose the grip or position and receive a penalty.
With a large grand prize on the line, and with eight of today's most exciting middleweights in the mix, it's farfetched to anticipate much stalling at BJJ Stars.
Viewers outside of Brazil can watch all the action live on FloGrappling.