2022 BJJ Stars 8
After 30-Month Layoff, Felipe Pena Set To Make No-Gi Return At BJJ Stars 8
After 30-Month Layoff, Felipe Pena Set To Make No-Gi Return At BJJ Stars 8
Felipe Pena has been out of no-gi competition since 2019, but will return to face Henrique Ceconi in an ADCC-rules match at BJJ Stars 8 ahead of ADCC 2022.
Apr 26, 2022
by Corey Stockton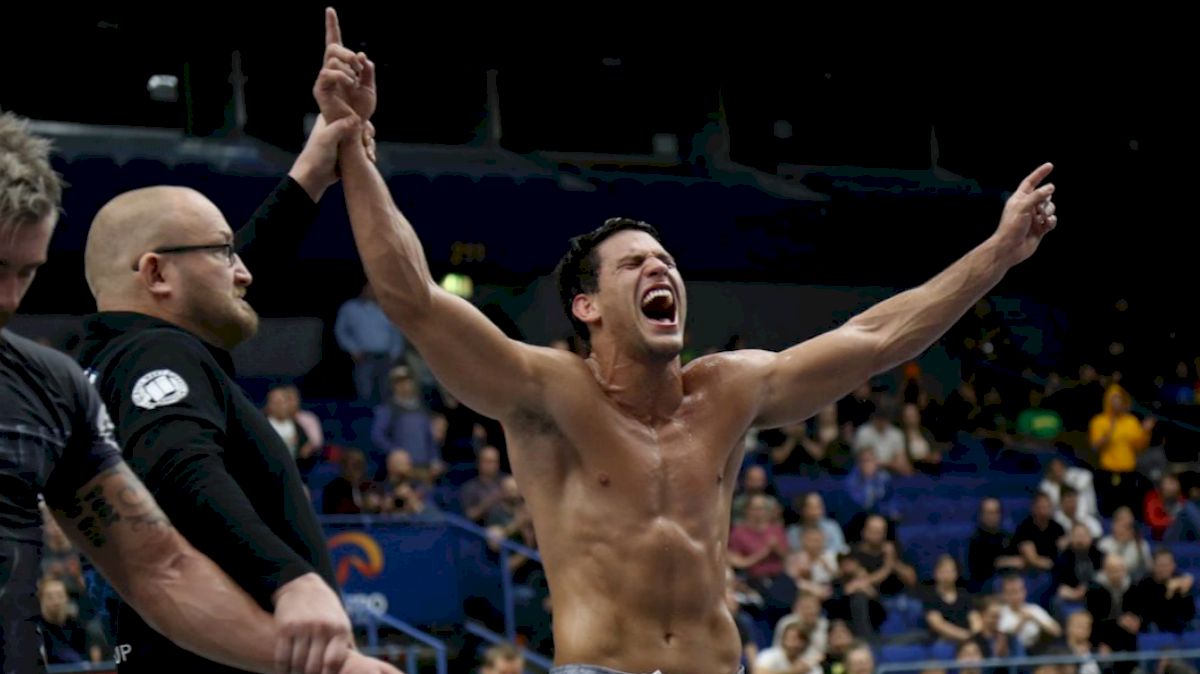 Felipe Pena is set to return to no-gi competition for the first time in two and a half years when he takes on Henrique Ceconi at BJJ Stars 8 on Saturday, April 30 in Sao Paulo.
The only man to defeat Gordon Ryan twice, Pena has been relatively inactive since his 2-0 loss in the ADCC 2019 superfight against Andre Galvao. He's had ten matches since his encounter with Galvao, and none of them have been no-gi bouts.
But, ahead of ADCC 2022, where he has his sights set on the over 99 kg division, Pena will return to no-gi competition to take on the 2nd South American Trials 99 kg champion, Ceconi.
---
---
Although Pena has been away from no-gi competition for 30 months, he's been a stellar no-gi competitor throughout his career. Across no-gi formats, he boasts a record of 32-6 with an 82% submission win rate.
The back attacking specialist will likely look to weigh on Ceconi and get behind him early in the match. But Ceconi, recently tested by the gauntlet of the South American Trials, will look to remain unscored on in the ADCC ruleset and prove that — although less known than Pena — he's equally dangerous.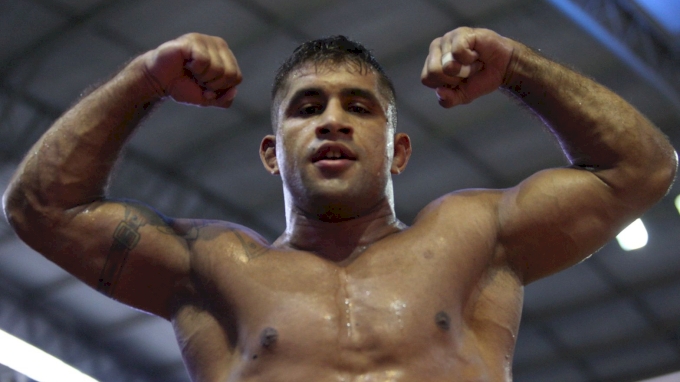 Henrique Ceconi
Ceconi was a standout grappler in both of the South American Trials, finishing his two attempts with a combined record of 9-1, and a 67% submission rate. During that time, Ceconi managed to score 13 points without conceding any.
But Pena will be a dramatic elevation in competition. The 2017 ADCC absolute champion has now been to ADCC on three separate occasions. In addition to his 2017 gold, he's earned two silvers (2015, 2017), and has only ever conceded two points. In the meantime, he's put up nearly 40 points.
The upcoming matchup at BJJ Stars 8, one of seven high-profile ADCC-rules superfights, will be a test of Pena's preparation for the 2022 ADCC World Championships as he gets ready to enter a division loaded with talent. The Gracie Barra product will share a division with ADCC champions such as Roberto "Cyborg" Abreu, Vinny Magalhaes, Orlando Sanchez, Joao Gabriel Rocha and Gordon Ryan, as well as 2017 silver medalist Nick Rodriguez. There's not an easy match in that loaded bracket.
Pena is currently undefeated on the BJJ Stars stage, with superfight victories over Erberth Santos and Patrick Gaudio, and a tournament win at BJJ Stars 5, where he defeated Luis Panza, Erich Munis, and Gutemberg Pereira. Pena has never competed in no-gi rules at BJJ Stars, but he's had exceptional performances every time he's graced the stage in Brazil.
About BJJ Stars 8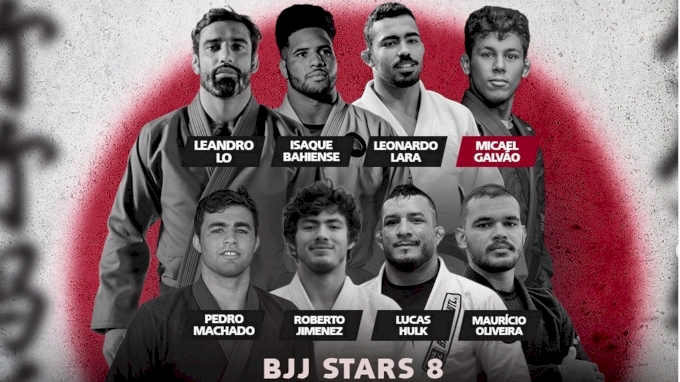 BJJ Stars 8 will feature seven ADCC rules superfights:
Demian Maia vs Alex "Cowboy" Oliviera
Felipe Pena vs Henrique Ceconi
Fellipe Andrew vs Gutemberg Pereira
Fabricio Andrey vs Alex Sodre
Bia Mesquita vs Julia Boscher
Marcos Petcho vs Lucas Protasio
Thais Loureiro vs Mariana Rolszt
And an eight-man gi grand prix featuring:
Mica Galvao
Roberto Jimenez
Leandro Lo
Wallisson Oliveira (replacing Isaque Bahiense)
Leo Lara
Pedro Machado
Lucas Barbosa
Mauricio Oliviera
Viewers outside of Brazil can watch BJJ Stars 8 live on FloGrappling.