2022 ADCC Europe, Middle East & African Championships
Grappling Bulletin: Mica Galvao vs Tommy Langaker Could Happen at ADCC
Grappling Bulletin: Mica Galvao vs Tommy Langaker Could Happen at ADCC
Two of jiu-jitsu's hungriest submission hunters are suddenly in the same division at ADCC, setting up a potential clash unlike any other.
May 9, 2022
by Hywel Teague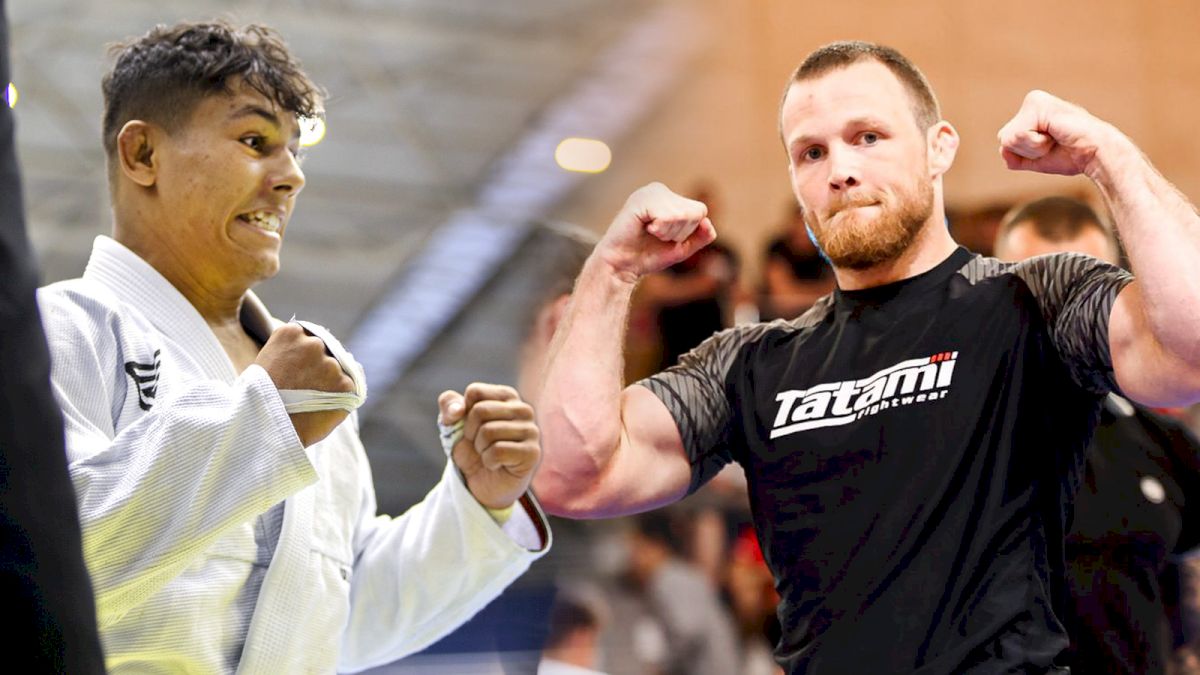 The penultimate ADCC Trials event is now complete and the total amount of competitors confirmed for Worlds in September stands at over 85%. One of Europe's top P4P black belts, Tommy Langaker came out of nowhere to claim his spot in the 77kg division. He'll join South American Trials winner Mica Galvao, who was busy in Brazil winning his first major IBJJF title as a black belt. What was a dream match-up suddenly became very possible.
Read on for a breakdown of who won the Trials in Europe, along with a recap of the Brasileiros, a highly-significant gi event that has serious implications for the IBJJF World Championships next month.
---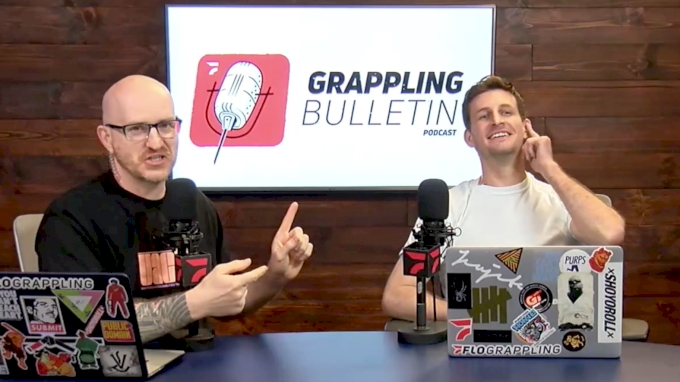 Don't forget to watch the Grappling Bulletin podcast, every Monday at 4pm ET. Watch it on FloGrappling.com or the app, or catch it LIVE on YouTube.
---
Watch upcoming events Live or On-Demand on FloGrappling:
---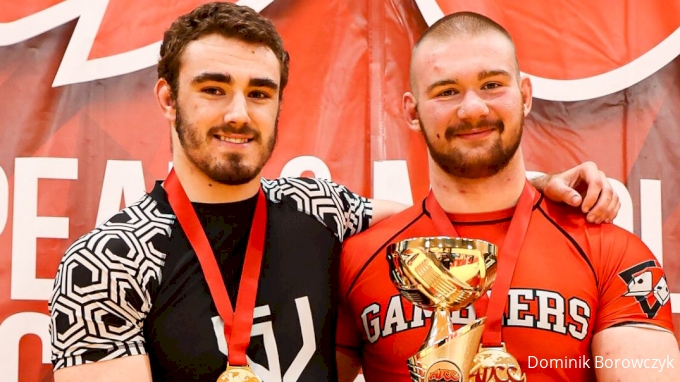 Luke Griffith (left) and Dan Manasoiu of New Wave
ADCC 2022 Continues to Take Shape Following Euro Trials
Seven more competitors confirmed their participation at the 2022 ADCC World Championships later this year. The Trials in Poland, which gave grapplers from Europe, the Middle East and Africa a chance to qualify, attracted competitors from places as far apart as Iceland and South Africa.
The standout performances included that of Tommy Langaker of Norway. He rarely competes in no-gi competition – this is only his second no-gi tournament in four years – but he came in well-prepared and earned four submissions in seven matches in the hyper-competitive 77kg division, including a RNC against the dangerous Mateusz Szczeciński in the final. Langaker's not done with the gi now he's an official ADCC competitor – he says he's going to compete at IBJJF Worlds in June.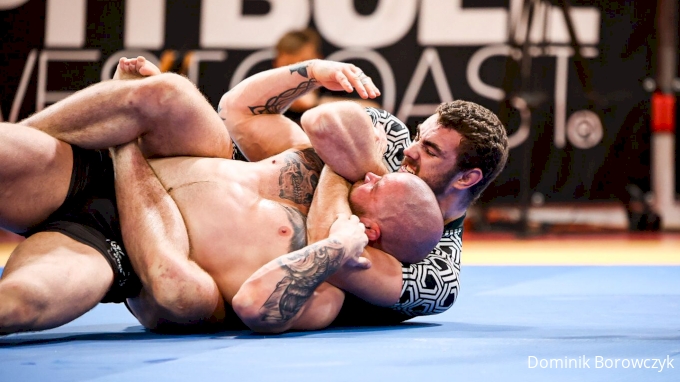 -99kg Trials winner Luke Griffith puts on the squeeze
New Wave Jiu-jitsu put another two competitors into the world championships with Luke Griffith of South Africa qualifying at -99 kg and "Big Dan", aka Dan Manasoiu, a dual national US-Romanian earning a place in the +99 kg division. That gives the team a total of seven representatives at at ADCC in September, with Garry Tonon and Oliver Taza at -77kg, Giancarlo Bodoni at -88kg, Nicholas Meregali and Luke Griffith at -99kg and Gordon Ryan and Big Dan at +99kg.
Post-event interviews:
Tommy Langaker ADCC Trials Submissions Only Highlight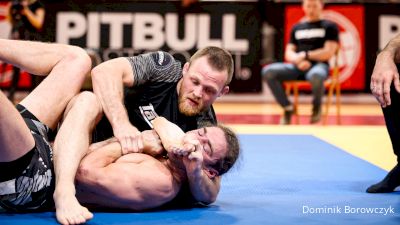 Now that Tommy Langaker has qualified for ADCC there is the very real chance that he could face off with Mica Galvao, who won the 77kg division in the ADCC South American Trials in February. This sets up a potential clash between two of the sport's hungriest submission hunters, and all-around most entertaining grapplers. We can only hope they land on the same side of the bracket.
Click here for The Official Competitor List: Who's In For ADCC 2022 World Championship
In total, the countries qualified at the most recent ADCC Trials include Ireland, Norway, Finland, South Africa, Romania and Cyprus. This adds plenty of international flavor to an already-diverse event. There is only one more Trials event to take place, which will allow Asian and Oceania-based grapplers to qualify. That takes place in Sydney in July.
---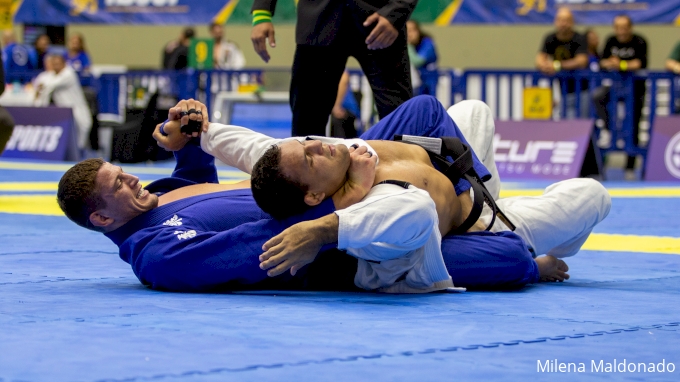 The Big Winners at Brasileiros: IBJJF Brazilian Nationals Results
Nicholas Meregali (pictured above), Mica Galvao and Mason Fowler were among the stars of the Brazilian National Championships that took place over the weekend in São Paulo, Brazil.
All three submitted their opponents in the finals with Meregali tapping out Fellipe Andrew, Galvao winning the middleweight division with a stunning armbar against Servio Tulio, and Mason Fowler submitting Pedro Alex Pimenta to become only the third American male to win a black belt Brazilian national championship title.
Mica Galvao's gold medal-winning armbar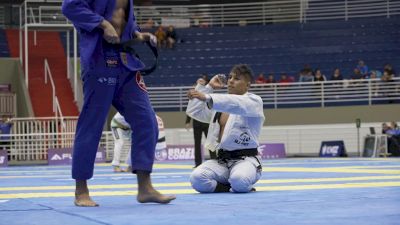 Incredibly, all three of the above names won their divisions with 100% submission rates. Meregali looked more relaxed than ever, clearing out the line-up at super-heavyweight with ease. Mica Galvao's razor-sharp technique was on full display, and Mason Fowler earned the admiration and respect of the passionate Brazilian audience thanks to his dynamic attacking jiu-jitsu.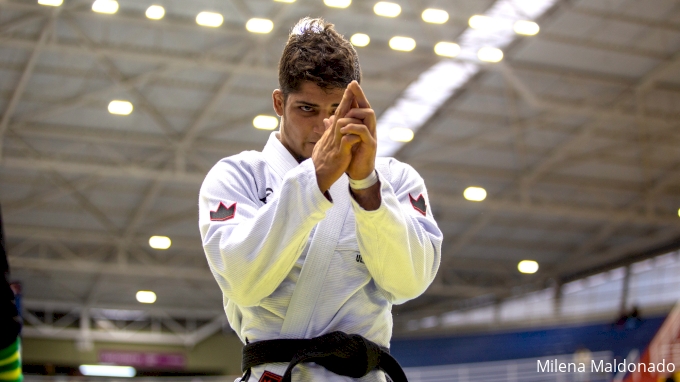 Featherweight champ Fabricio Andrey
Other standout performances include:
Praise be – not one single blackbelt final at the IBJJF Brazilian National Championships ended via close out! Fans were treated to an event full of dynamic, submission-focused jiu-jitsu that highlighted some of Brazil's most talented grapplers. Let's hope that momentum continues into Worlds.
Post-event interviews:
Watch highlights from Brasileiros:
---
The Countdown to IBJJF Worlds
Somewhat overshadowed by the events in Sao Paulo and Poland was the IBJJF San Diego Open, one of the last possible chances for black belts to gain the necessary points that would allow them to qualify and compete at the upcoming world championships. Standout results include that of Adam Wardzinski, taking double gold, and Jonatha Alves, who won the stacked lightweight division.
For the start of the 2022 Road to Worlds vlog series, we kick things off with Nicholas Meregali and Gordon Ryan training IN THE GI at New Wave! More videos coming soon...
2022 Road to Worlds Vlog: Nicholas Meregali and Gordon Ryan Train In the Gi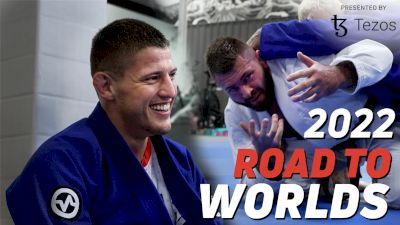 Watch training rounds from inside Dream Art in Brazil:
Watch the IBJJF World Championship contenders prepare for the biggest gi competition of the 2022 season with a mix of techniques and hard training rounds – click here for the full collection.