2022 World Jiu-Jitsu IBJJF Championship
Grappling Bulletin: 2022 IBJJF Worlds Will Be A Clash Of Generations
Grappling Bulletin: 2022 IBJJF Worlds Will Be A Clash Of Generations
Who's in and who's out for Worlds? You may be surprised to see the return of some old faces, and the unexpected debuts of some "new" black belts.
May 16, 2022
by Hywel Teague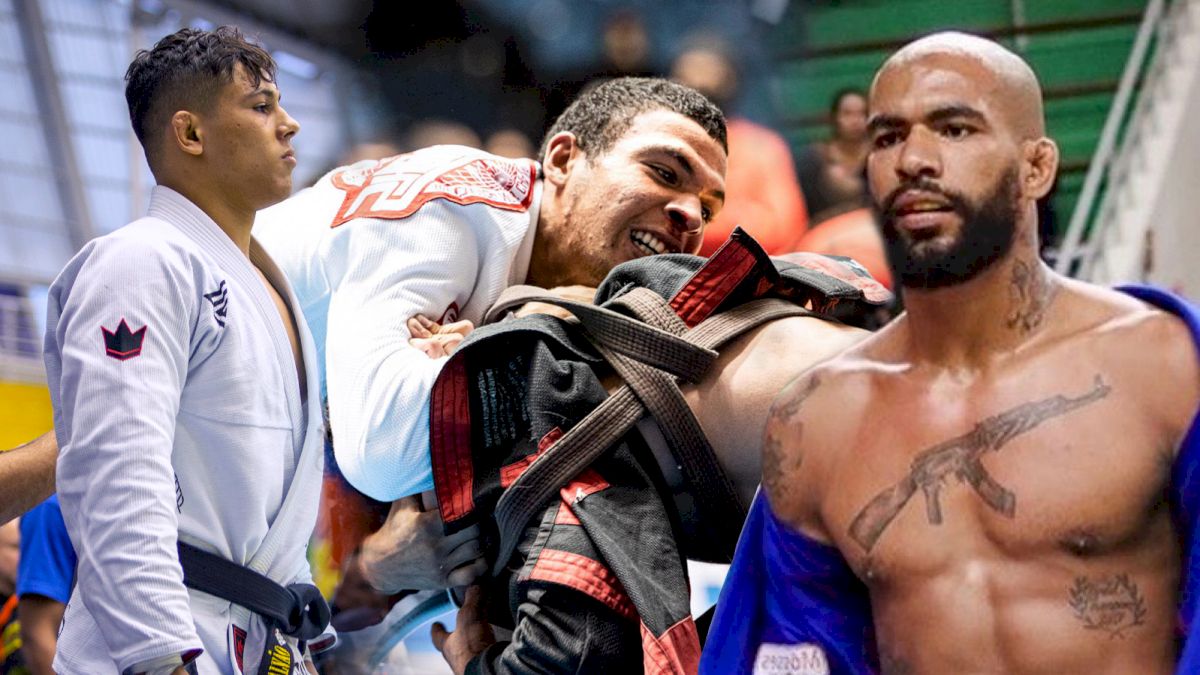 The 2022 IBJJF World Championships is just weeks away. For you hardcore no-gi fans, you may be surprised to see so many familiar faces dust off their gi for the biggest IBJJF tournament of the year– there will be a number of Trials winners in the mix, and a decent amount of invitees, too.
We'll chat about Worlds, ADCC and all things jiu-jitsu in today's Grappling Bulletin podcast. Join us live and have your say in the YouTube chat– we'll be taking viewer questions throughout.
Also, a reminder that Who's Next: Submission Fighter Challenge presented by Tezos debuts on Wednesday, May 18 right here on FloGrappling! Don't miss it...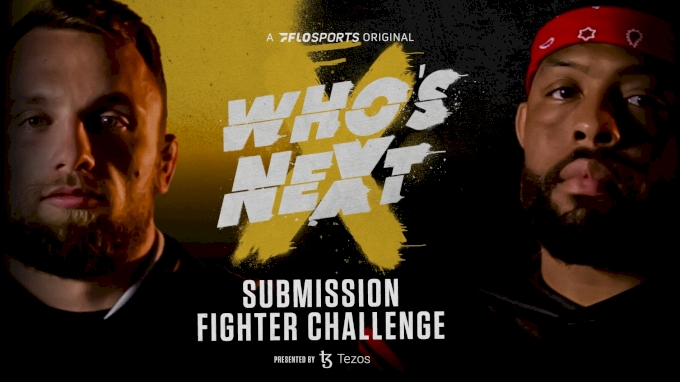 ---
Don't forget to watch the Grappling Bulletin podcast, every Monday at 4pm ET. Watch it on FloGrappling.com or the app, or catch it LIVE on YouTube.
---
Watch upcoming events Live or On-Demand on FloGrappling:
---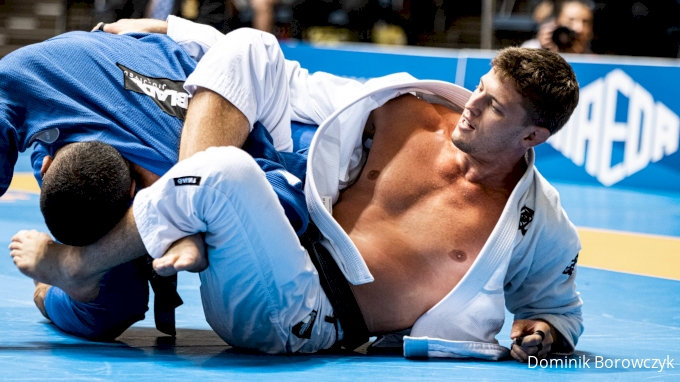 IBJJF Worlds: Let the games begin
Sign-ups have started to come through for the IBJJF World Championships, which is just over two weeks away. You might be surprised to know that we still can't tell you exactly who's going to compete at Worlds. Believe me, if we knew, we'd be singing it from the mountaintops. But the sign-up process makes it difficult to know who's going to compete until almost the last minute, and some competitors use this as a form of pre-event strategy.
In a nutshell:
The deadline for registration is very close to the start of the event– competitors have until Sunday May 22, 2022 to sign up for Worlds.
Through some bureaucratic trickery, some athletes can delay appearing on the official list of competitors until as late as Tuesday, May 24. Some will wait until the last minute possible to avoid letting their opponents know which division they plan to compete in.
This gamesmanship takes place every year and is designed to obfuscate and mislead opponents as to their intentions. It generally happens in the lighter divisions where competitors are more known for switching divisions, but is common practice among many top black belts.
So right now as of Monday, May 16, some divisions are loaded, while some are looking very thin. There are only nine male black belt middleweights signed up right now, which is just bananas. Middleweight is historically one of the biggest and most stacked of all divisions.
No less than nine former World champions are already signed up, with four men and five women putting their names forward early. They are:
The last time we saw Erberth Santos compete at the IBJJF World Championships was all the way back in 2017, the year he won gold as a black belt. Xande Ribeiro has promised this will be his last World Championships and plans to retire on the mat once it's all over.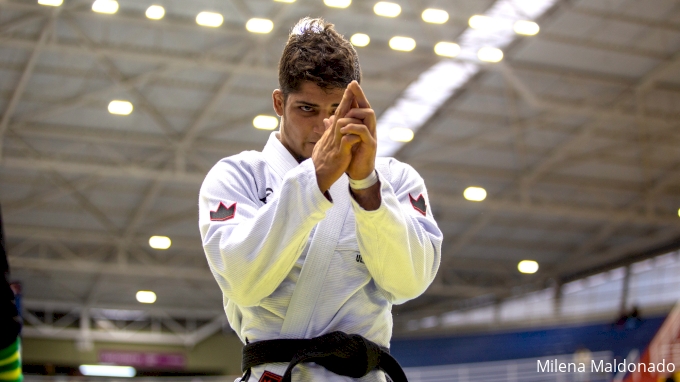 2021 featherweight world champ Fabricio Andrey will go for his second world title
Scanning through the divisions we've noticed a few curious entries which I will feature below:
2021 featherweight world champion Fabricio Andrey and his light-featherweight teammate Diogo Reis of Fight Sports Manaus are both signed up, but there's no sign of Mica Galvao (yet).
Tye Ruotolo will compete in his first ever gi tournament as a black belt. The 2021 brown belt World champ is among a few of the heavy hitter Atos black belts to have signed up, which includes Lucas Pinheiro, the aforementioned Erberth Santos, Bianca Basilio and Rafaela Guedes, marking her first competition of 2022. Returning World champs Lucas "Hulk" Barbosa, Kaynan Duarte and Gustavo Batista haven't signed up yet. Tye's twin brother Kade Ruotolo won't be able to compete as he doesn't have the necessary points to enter.
Who's not signed up?
Art Of Jiu-Jitsu doesn't have a single male black belt signed up for Worlds two weeks out– we're waiting on Tainan Dalpra, Johnatha Alves, Mateus Rodrigues and recent transplant Thalison Soares. Sophia Dalpra and Iasmim Casser are both signed up in the women's divisions.
Watching the list of sign-ups and seeing where the big names land is half the fun of Worlds. Keep an eye on the IBJJF website– we refresh it multiple times daily hoping for updates!
---
Grappling News Round-Up
Read on for a breakdown of the major news stories from around the world of jiu-jitsu and grappling.
---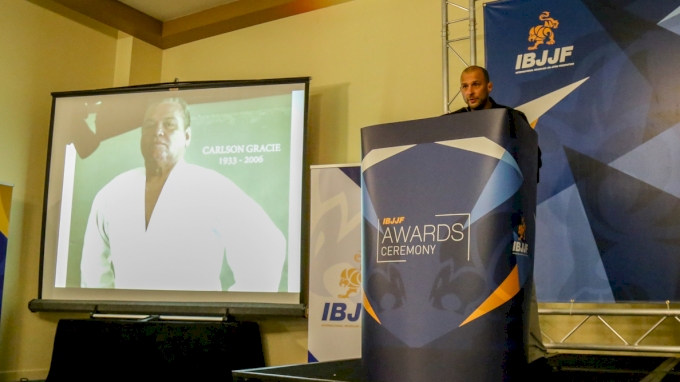 Carlson Gracie, posthumously inducted into the IBJJF Hall of Fame in 2016
IBJJF to host Hall of Fame ceremony at Worlds
The IBJJF announced they will induct a new round of notable figures into the Hall of Fame at the upcoming World Championships.
A few of the inductees– notably Bernardo Faria and the Mendes brothers Rafael Mendes and Gui Mendes– spoiled the news by announcing on their social media they had received invitations.
The IBJJF currently has 17 men and seven women in the Hall of Fame, ranging from great champions such as Marcus "Buchecha" Almeida and Bruno Malfacine to pioneers and historical figures such as Carlson and Rolles Gracie.
The ceremony will take place on Sunday June 5 at the Walter Pyramid midway through the black belt finals.
The Hall of Fame began in 2012, and the most recent ceremony took place in 2016. The term "Hall of Fame" is reserved for those who have either achieved incredible results throughout their competitive careers, or made genuine, far-ranging impact upon the sport and art of jiu-jitsu. Whoever gets inducted come June 5 will no doubt be more than deserving of their inclusion.
---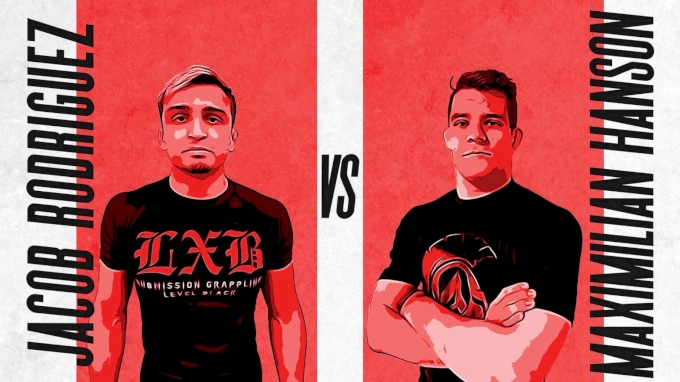 Survivor Series 2 Finishers Sub-Only matches announced
Survivor Series 2 will go down on May 29 and features a special blend of Quintet rules (no heel hooks) with an EBI overtime shootout in the case of a team draw.
Hosted in the grappling hotbed of Bethlehem, PA the event is run by the Finishers Sub-Only crew.
ADCC Trials winner Jay Rodriguez will appear in a superfight against Max Hanson in the main event. The 5x5 team event will feature crews named Team 5 Guys, Bom Dia, SoFlo+Z and Standard Jiu-Jitsu.
Finishers Sub-Only has long acted as one of the best proving grounds for East Coast talent. Held out of 10th Planet Bethlehem, the event has a rich history of awarding decent cash prizes to the winners of super competitive tournaments. These winners often go on to great things– past winners include a young Gordon Ryan.
---
Happy Birthday Eddie Bravo
One of the best-known figures in jiu-jitsu celebrated his 52nd birthday with a huge bash at 10th Planet HQ in Los Angeles.
90 black belts joined 10th Planet founder Eddie Bravo for a special gathering which included a seminar and a special in-house quintet-style blue belt tournament between various 10th Planet schools.
Geo Martinez's 10th Planet Oceanside emerged the winners of the blue belt quintet.
Bravo is among the most prominent American black belts of the last 20 years and was largely responsible for the development of the modern no-gi scene. Aside from his own special brand of jiu-jitsu, he also created the Eddie Bravo Invitational (EBI) event series, which acted as a platform for many top grapplers to make their name, and became one of the most replicated rulesets in grappling.
Other notable birthdays over the weekend included Tom DeBlass (40) and William Tackett (21). Happy birthday guys.
---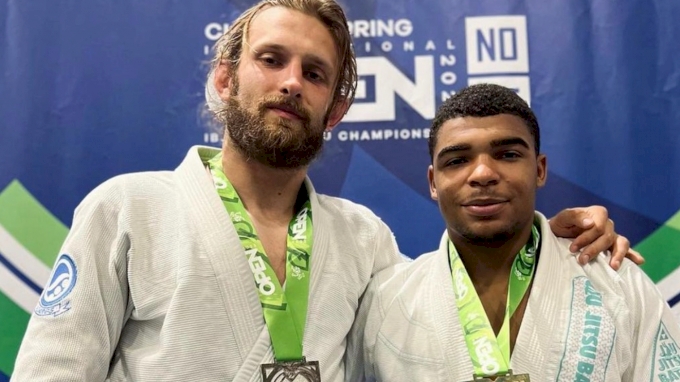 IBJJF Results Recap
As we get closer to Worlds there is a flurry of activity as athletes race to get points. Some need points to qualify, others are gaining as many as possible to improve their seed in the black belt brackets, while others are blowing off the cobwebs and getting back into competition rhythm.
There were no less than four IBJJF events last week on three different continents. Here's a quick recap of the notable results from competitions in São Paulo, Paris, Chicago and Denver.
Dream Art crushed the competition at the IBJJF Brazilian National championships with 107 points in the adult male team standings, over double that of second place Cicero Costa team (46 points). Dream Art took second to GF Team in the adult female with 41 points.
Sarah Galvao, daughter of Andre and Angelica, took double gold at Brasileiros. She won the Juvenile 1 blue belt medium-heavy and open class divisions.
In Chicago, Jansen Gomes and Adam Wardzinski of Checkmat closed out the absolute division. Jansen took medium-heavyweight gold, Wardzinski moved up for super-heavyweight gold, and teammate Gabriel Almeida took heavyweight gold.
Denver saw Pedro Machado and Fellipe Trovo go 1-1, with Trovo beating Machado in the heavyweight final and then Machado beating Trovo in the absolute final.
At the IBJJF Paris International Open, Taylor Pearman of ZR Team took double gold winning both black belt heavy and open class divisions.
Also, JT Torres returned to action, although not in the gi. The two-time ADCC champ jumped into the medium-heavyweight and absolute divisions at the Denver International No-Gi Open. After taking gold in his weight class, Torres tapped out -99kg ADCC South American Trials Joao Costa with a kneebar after going 13-0. He then closed out and handed the gold medal to his Essential Jiu-Jitsu teammate Nick Domgjoni in the absolute final.
---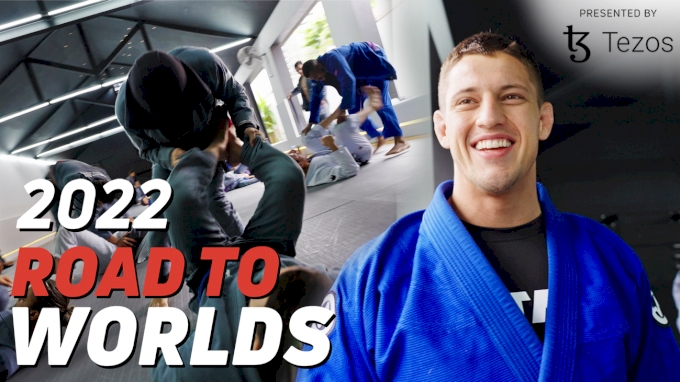 The Countdown to IBJJF Worlds Continues
Our Road to Worlds tour just visited Dream Art in Sao Paulo and Fight Sports in Manaus. You can watch exclusive training rounds right here, and there are even some videos from inside Six Blades Jiu-Jitsu with Xande, Lovato Jr. and Victor Hugo!
Watch: Training Rounds | 2022 Road To IBJJF Worlds
The real attraction is the latest episode drop of the Road to Worlds vlog series, filmed at Dream Art and featuring a special takeover from world champ Diego "Pato" Oliveira!