2022 World Jiu-Jitsu IBJJF Championship
Who's in Who's Out: The Returning Champs Set To Throw Down At Worlds
Who's in Who's Out: The Returning Champs Set To Throw Down At Worlds
The IBJJF World Championships are nearly upon us and it's worth reviewing the batch of returning World Champions that have decided to defend their crown.
May 18, 2022
by Chase Smith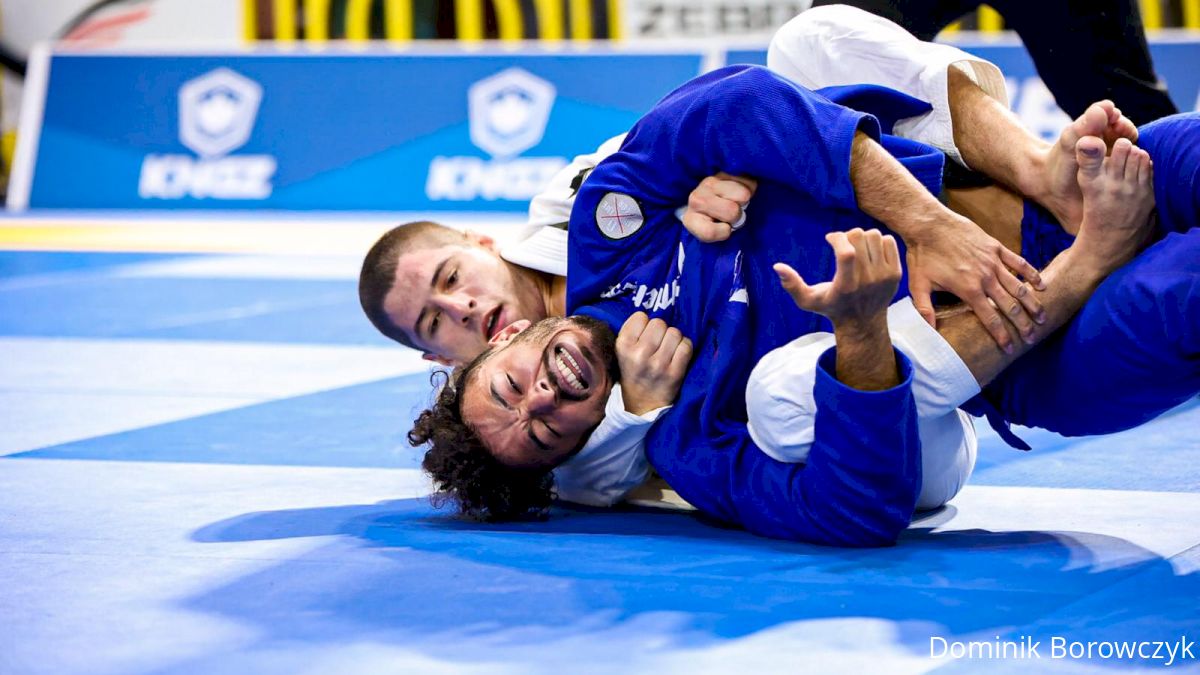 The IBJJF 2022 World Championships are nearly upon us, and with just a few days left in the registration, it's worth reviewing the batch of returning World Champions that have decided to defend their crown.
Be sure to make the jump to see the implications for the divisions where the 2021 Champion remains absent (though this could change as there are still 5 days for athletes to sign up).
Diego 'Pato' Batista Ready For The Repeat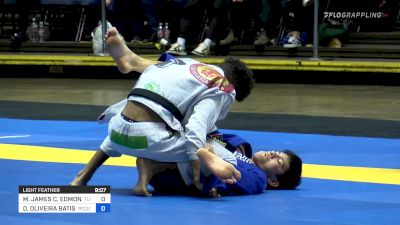 Unlock this video, live events, and more with a subscription!
Get Started
Already a subscriber? Log In
Diego Batista took the light-featherweight category by storm last year, securing one of the few finishes in the final round of competition at the 2021 World Championship. One key difference in this year's competition is that Batista will be representing Dream Art instead of Unity Jiu-Jitsu / Cicero Costha, but while this may impact the teams points, we expect little difference in the performance of this fearsome competitor.
Mayssa Bastos & Ana Rodrigues Set To Throwdown At Light-Feather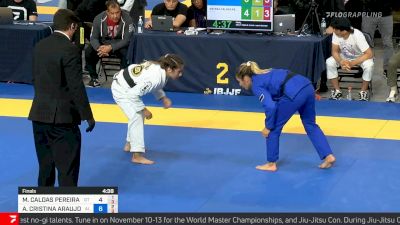 Unlock this video, live events, and more with a subscription!
Get Started
Already a subscriber? Log In
Mayssa Bastos, the reigning rooster weight champ, and Anna Rodrigues, the returning Light-Featherweight champ are set to throw down in the second lightest weight category this year at the IBJJF 2022 World Championships. For her part, Mayssa Bastos remains on track to capture the grand slam (Wins at every major IBJJF); Ana Rodrigues's record also remains unblemished this year on the IBJJF circuit.
What should happen if they meet? Well, if their 2019 Pans final is any indication, one could say that Ana Rodrigues is the favorite, but the grappling world changes fast, and Mayssa Bastos is not an athlete to count out. No matter the outcome, we excepted a fire match between these two should it take place.
Fabricio 'Hokage' Andrey: Terror Of the Featherweight Division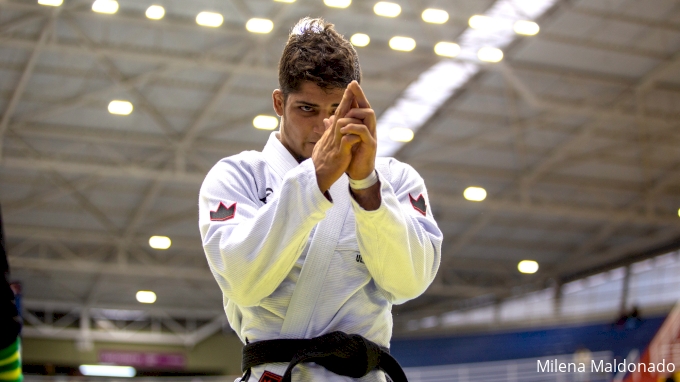 Returning 2021 world champ
Fabricio Andrey
should be the man to watch in this one. The
Fight Sports
representative has been focused on no-gi competition for most of the year but given his performance at the Worlds, and most recently the 2022 Brazilian National Championships, it's clear that he's as sharp as ever. Despite the stiff competition in the division, there's no doubt he should be considered the favorite of the division.
Women's Featherweight: Can Gabi McComb Hit The Repeat?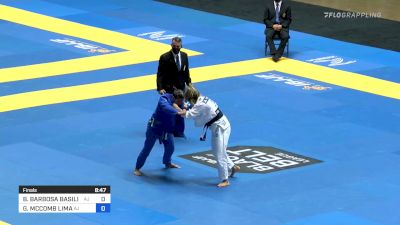 Unlock this video, live events, and more with a subscription!
Get Started
Already a subscriber? Log In
While 2021 world champ Gabi McComb hasn't been as active as some of the other competitors in her category this year at the World Championships, make no mistake, she absolutely has the tools to get it done one more time. Since making the jump to Atos, McComb has been completely dominant in the division and it will take a herculean effort from one of her rivals to dethrone her.
Tainan Dalpra Poised To Continue Middleweight Reign
Though Tainan Dalpra has yet to sign up officially, AOJ leader Gui Mendes has confirmed the 2021 middleweight Champion will return to the division in search of his second World title. It seemed as though Tainan Dalpra and rival Mica Galvao would finally throw down in an IBJJF major tournament, but Galvao's announcement that he intends to compete at medium-heavy and take on the absolute division has put this rivalry on the backburner for now.
The news gives Dalpra a relatively clear runway to the top of the podium unless an upset of astronomical proportions takes place.
WATCH: Tainan Dalpra vs Tommy Lanagker - 2021 World Championships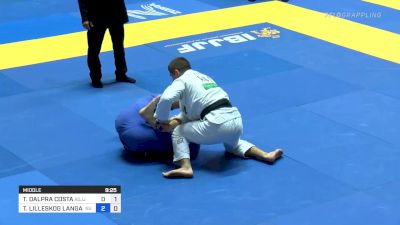 Unlock this video, live events, and more with a subscription!
Get Started
Already a subscriber? Log In
Ana Carolina Looking To Reaffirm Her Position As Best Medium-Heavyweight In The World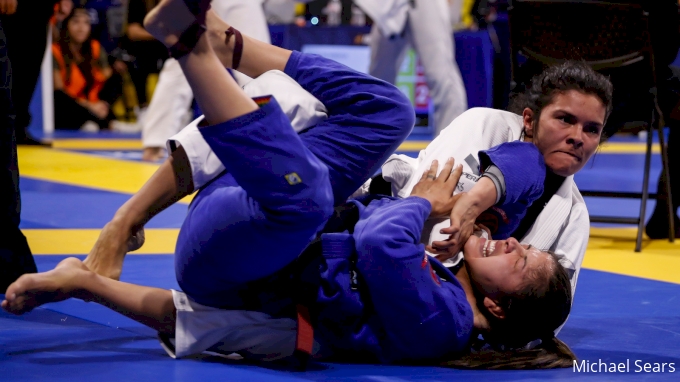 Ana Carolina Vieira is an athlete synonymous with success. A four-time World Champion, Vieira is in a strong position to capture jiu-jitsu's most prestigious title a fifth time come June 4. Strong challenges are sure to be issued by rival and 2021 silver medalist Elisabeth Clay, 2022 Pan Champion Maria Malyjasiak, among others.
Heavyweight: The Legendary Xande Riberio Returns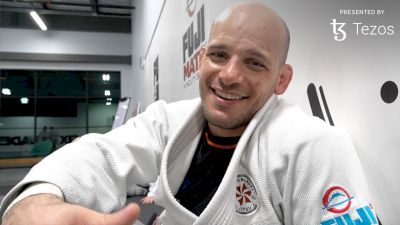 Though strictly not a returning champ in the sense of winning the title last year, there's no way we were leaving Xande Ribeiro out of this article. A 7x black belt world Champion and easily among the top 3 to ever compete in Brazilian jiu-jitsu, Xande Ribeiro is coming at the heavyweight division with a vengeance. The legendary athlete has announced this will be his final appearance competing at The World Championships.
Gabi Pessenha Looking To Capture the Double Grand Slam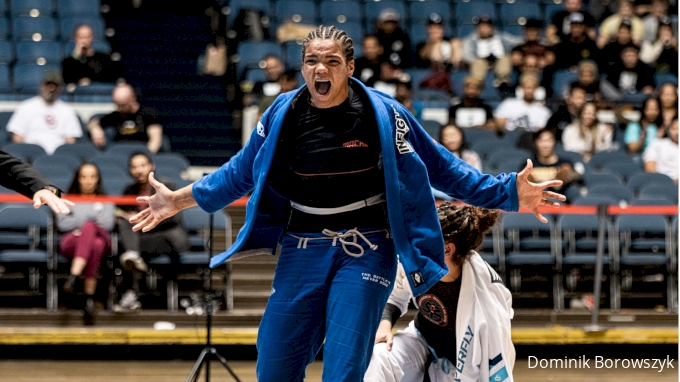 Well, technically she already did - as the IBJJF considers the 'grand slam' as winning every major in a season - meaning that last year's world championship counts toward the accolade (ie: 2021-2022 Season). But in common parlance, (and in some historical cases recognized by the IBJJF) the grand slam was understood to be every major in a calendar year - so we'll carry on in that tradition as it just feels better, right? Right??
Semantics aside, Pessanha has simply buzzsawed through the competition at every turn and we expect no less and this year's World Championships.
Will Victor Hugo Run It Back With Meregali In The Ultra-Heavyweight Category?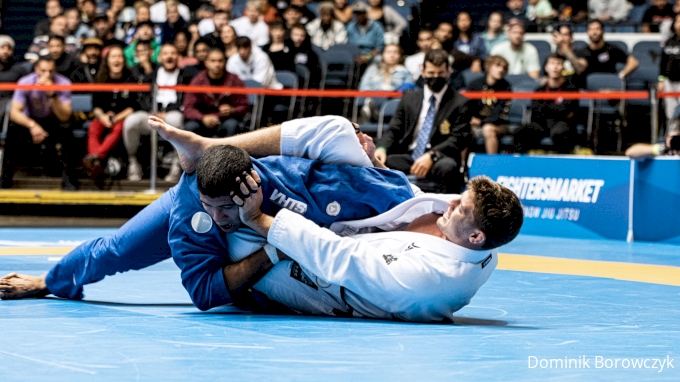 In case you missed it... there was a teeny bit of controversy at the 2021 World Championships: Nicholas Meregali was disqualified retroactively for unsportsmanlike conduct after defeating Victor Hugo, allowing the Six Blades representative to move ahead in the bracket and eventually claim the ultra-heavyweight world title. Obviously, nobody liked the outcome, perhaps Hugo himself most of all.
Since then the landscape of jiu-jitsu has changed tremendously: Meregalii has embarked on his ADCC mission and joined forces with John Danaher and Gordon Ryan, only briefly returning to the gi to demolish the competition at the Brazilian National Championships earlier this month; meanwhile, Hugo has quietly been working towards this moment that he surely knew would happen once more.
Watch: Victor Hugo Has A Score To Settle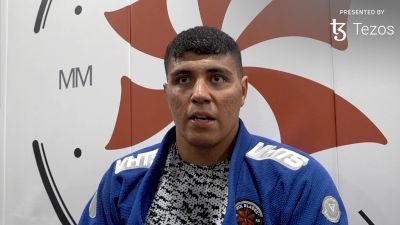 ---
Rooster - With No Mikey, Is It Thalison's Year?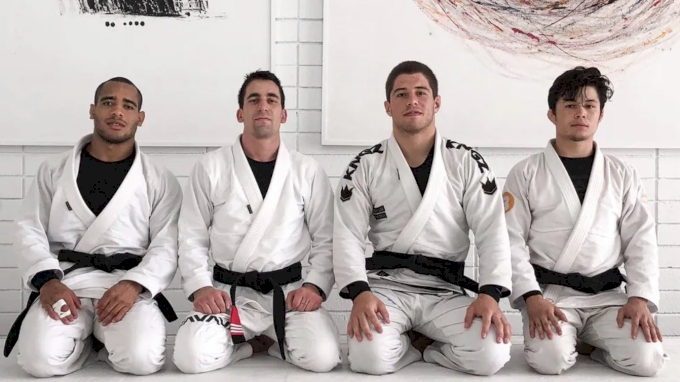 Mikey Musumeci will not be fighting at Roosterweight leaving the category wide open; we know Thalison Soares has set up shop at Art Of Jiu-Jitsu - is this the year he takes home a black belt world title? He'll need to exact revenge on 2019 European Champ Tomoyuki Hashimoto who defeated Soares by DQ.
Lightweight Is Wide Open – For Now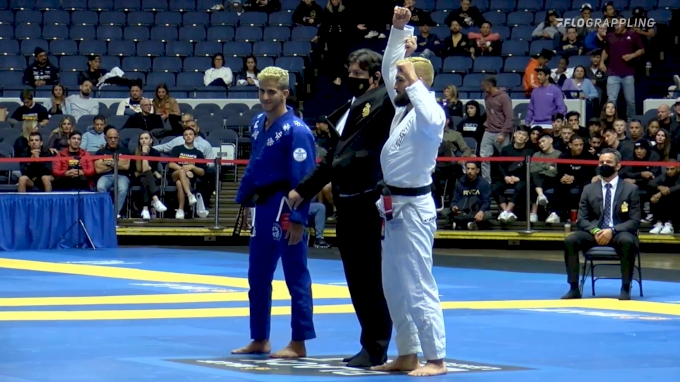 Currently missing at lightweight is returning Champ Renato Canuto and his closeout Companion Matheus Gabriel- but we do know that as of publishing Gabriel 100% intends to compete, whether it's at lightweight or back at feather currently remains unclear.
Women's Lightweight: No Mesquita, No Monteiro - As Of Yet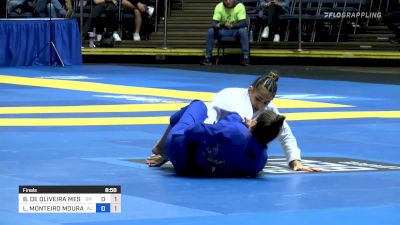 Unlock this video, live events, and more with a subscription!
Get Started
Already a subscriber? Log In
Two towering names from the women's lightweight division remain unseen so far in the registration process, 2021 Champion Bia Mesquita and her eternal rival and Previous world Champion Luiza Monteiro, meaning the lightweight division may see a brand new champion for the first time in ages. Key challenges in the division currently include Margot Ciccarelli, Hannah Rauch, and Thamires Monteiro.
Medium-Heavy: Atos Bash Bros Registration Still Pending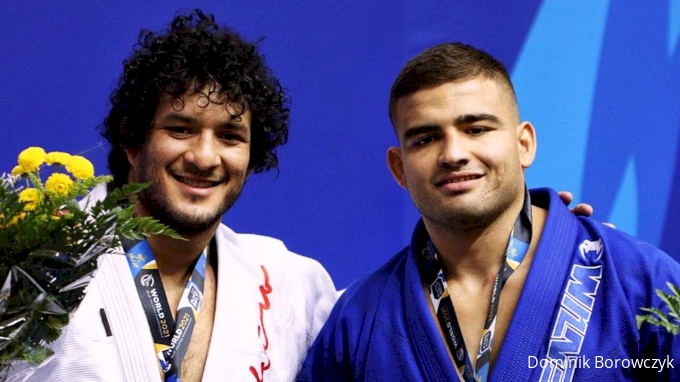 Lucas 'Hulk' Barbosa and Gustavo 'Braginhua' Batista have held a reign of terror of the medium-heavyweight division, closing out several majors over recent years, including the 2021 World Championships. The Atos standouts are not currently present in the division, but we expect them to slide in at the last moment. The surprising announcement that Mica Galvao will enter their division of choice certainly presents a chance of shaking things up, but don't count out the experience of these two athletes.
It's also worth noting that Leandro Lo's name has yet to appear on the registration - the 7x World Champion has experienced a return to form by dropping back down to medium-heavy and it wouldn't surprise us if he made yet another title run in the category.
---