2022 Tezos WNO: Gordon Ryan vs Felipe Pena
Grappling Bulletin: Why Felipe Pena Finally Agreed To Rematch Gordon Ryan
Grappling Bulletin: Why Felipe Pena Finally Agreed To Rematch Gordon Ryan
Few people believed that Gordon Ryan would ever get his rematch with Felipe Pena. Let's examine why this match will finally happen (spoiler: it's personal).
May 23, 2022
by Hywel Teague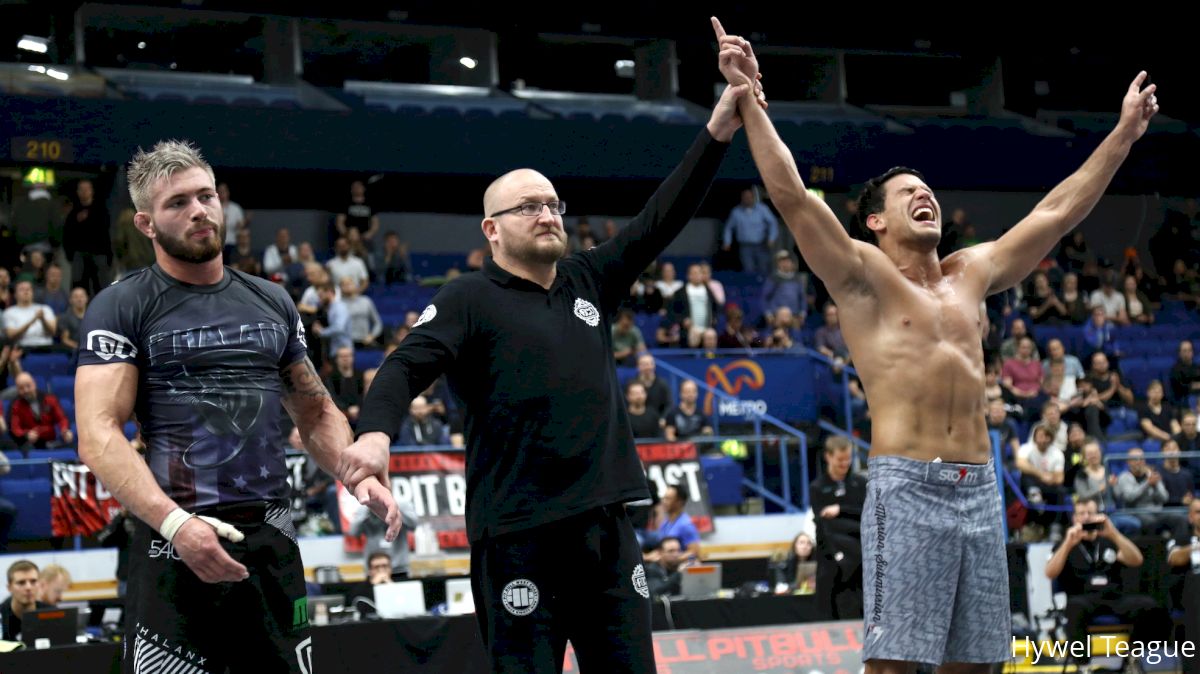 There's never a dull moment in the jiu-jitsu world, especially when Gordon Ryan is involved. Last week we dropped the bombshell news that Gordon would return for not one, but TWO big matches prior to ADCC.
First, WNO light heavyweight champion Pedro Marinho will take on Gordon Ryan on the WNO: Who's Next Finale on July 14. Then, just 24 days later, Gordon will face off with his old foe Felipe Pena in a special no-time limit, submission-only rules match.
We'll definitely have lots to discuss in today's show, so make sure to tune in for the live stream on our YouTube page at 4pm ET. We'll also be talk about the upcoming IBJJF Worlds (just over a week away!), the many great superfights we can look forward to over the summer, and more.
Don't forget– if you haven't had chance make sure to check out Episodes 1 & 2 of Who's Next here. Episode 3 drops on Wednesday, May 25!
---
Watch the Grappling Bulletin podcast, every Monday at 4pm ET. Watch it on FloGrappling.com or the app, or catch it LIVE on YouTube.
---
Watch upcoming events Live and On-Demand on FloGrappling:
---
Grappling News Round-Up
Read on for a breakdown of the major news stories from around the world of jiu-jitsu and grappling.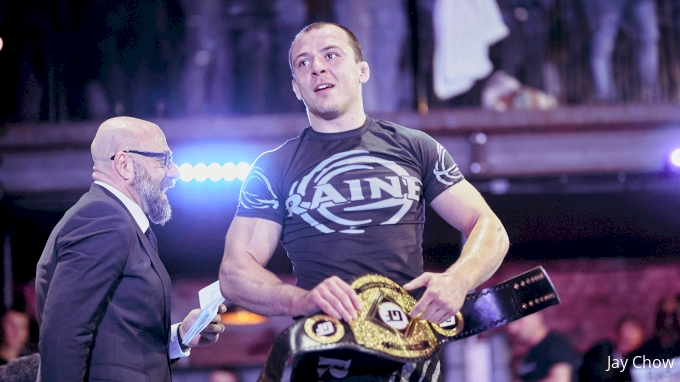 Grapplefest: O'Flanaghan taps Blank, Barch, Williams victorious
Grapplefest has long been one of the primary platforms for matching top European grapplers against international opponents. Their sub-only ruleset obviously means the results could be very different under the points system of ADCC, but in the case of a submission like O'Flanagan's it's a sign that the European talent is quickly catching up to the Americans, who have historically enjoyed a clear advantage. That gap is closing.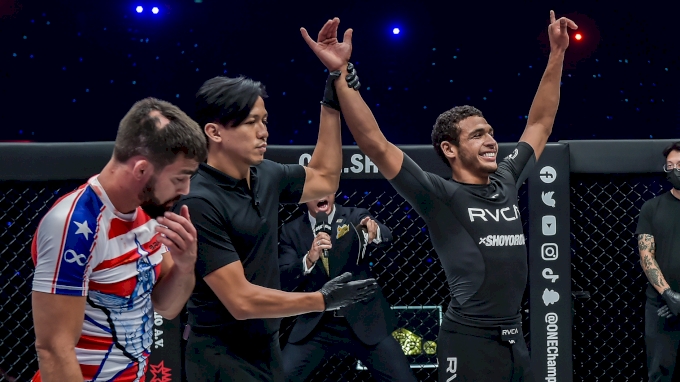 Ruotolos Dominate Garry Tonon and Shinya Aoki
The Ruotolo brothers have spoken about their desire to fight MMA, and signing with ONE Championship offers them the chance to compete in grappling matches, show off their skills and gain fans with the organization before they put on the gloves. Matching them against the aging yet respected Tonon and Aoki was a test they passed with flying colors and an opportunity they did not miss to make a statement.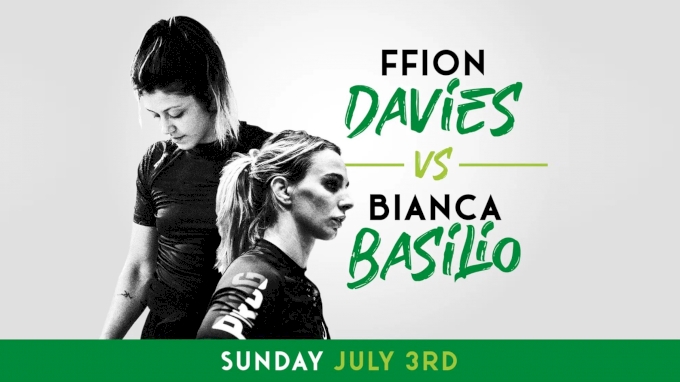 Basilio meets Ffion in return of RAW Grappling
RAW's last event featured a Grand Prix as well as super fights and they assembled a world-class roster of talent. With these three matches they've quickly shown that this next event is worth paying attention to. It'll be live streamed here on FloGrappling on July 3, and is not one to miss.
Quick hits
Marcus "Buchecha" Almeida's May 22nd MMA fight was postponed due to his opponent testing positive for COVID. He was expected to appear on the same event as the Ruotolos, but his fight has been rescheduled for June 3.
DJ Jackson has been fired from his coaching position at the Fairtex gym in Thailand following allegations of "stealing money from students, embezzlement, and fraud".
The Submission Only Series event in Los Angeles will hold a welterweight qualifier event on June 11th, with the winner getting a spot on the July 23rd $5000 pro event. The Qualifier will be free to watch on their YouTube channel, with Submission Only Series VII live streamed here on FloGrappling.
---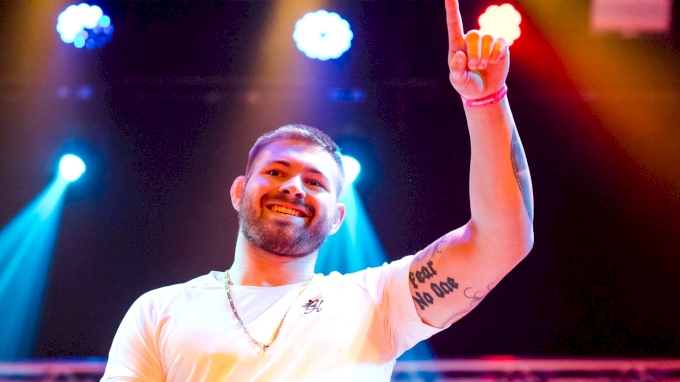 Gordon Ryan vs The World
Honestly, I didn't believe this day would ever come. It's been nearly five years since Felipe Pena beat Gordon Ryan for the second time, when they met in the absolute final of ADCC 2017.
Since then Gordon has risen to the top of the no-gi grappling world, but no matter how high he climbs or whichever records he breaks, his haters love to bring up the two losses to Pena. I was 100% of the opinion that this match would never happen, as Pena had no real motivation to face off with Gordon for a third time. How wrong I was.
Gordon and Felipe have signed to meet on August 7 in a no time limit, submission-only rules match. They will go until one man gives up. It's remarkable that we get to see this before ADCC, as Felipe explicitly said that he was moving up to the +99kg division so he could face Gordon.
There's no mystery as to why Gordon and Pedro Marinho will meet. Pedro is hungry, he's the WNO light-heavyweight champion, and has made no secret he'd love a rematch with Gordon Ryan following their encounter in the opening round of the absolute division in 2019. Gordon won that match quickly via heel hook, but Marinho has evolved considerably since then. He joined the ADCC 2019 tournament as a last-minute call-up, competing on two weeks notice. In the following two and a half years he has become a double gold no-gi World champion (a title Gordon achieved in 2018). Marinho also claimed the WNO strap by beating Craig Jones in January of 2021.
WATCH: Pedro Marinho Talks Gordon Ryan Match & More
While Marinho is excited to show the world that he is, in his own words, "among the greatest of all time", Pena's reasons for taking the match are very different.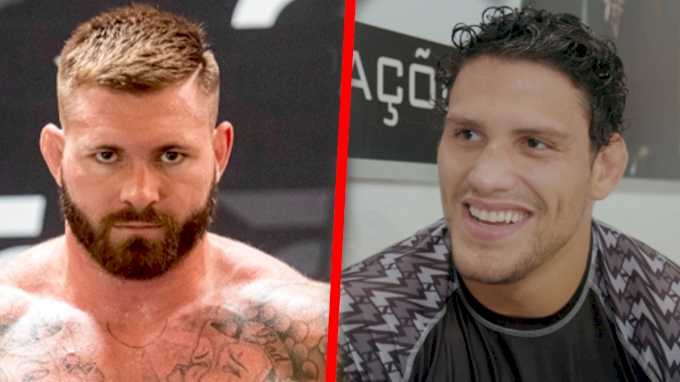 Felipe Pena is one of only four men to have beaten Gordon Ryan at black belt. They are (in order) Aaron Tex Johnson, Felipe Pena (x2), Leandro Lo, and Vinny Magalhaes. Pena is also the only man to have submitted Ryan at black belt, using a RNC to tap him in their challenge match in 2016.
We need to be clear about something here: Pena is financially set, so whatever he's been offered for this match, it's not about the money. He certainly has nothing to prove– as the only person to have tapped Gordon, he holds a unique position in the grappling world.
The real reason for this match taking place? It's personal. Felipe Pena can't stand Gordon Ryan. Gordon revealed that Pena was physically rough with him during their first match in 2016 and even trash talked him mid-match. This beef goes back to the beginning of the saga.
With the hopes of the entire country of Brazil on his shoulders Felipe Pena's confidence must be sky-high. As he said, he's agreed to Gordon's rules, and to do the match in Gordon's country. He'll need to submit Ryan to win the match, as it'll only end if one person quits. No rounds, no judges, and no other way out.
A near-impossible task for any grappler except Felipe Pena. But is the Felipe Pena of 2022 able to replicate the success of 2016-17, and how much has Gordon Ryan changed since then? We'll find out on August 7.
---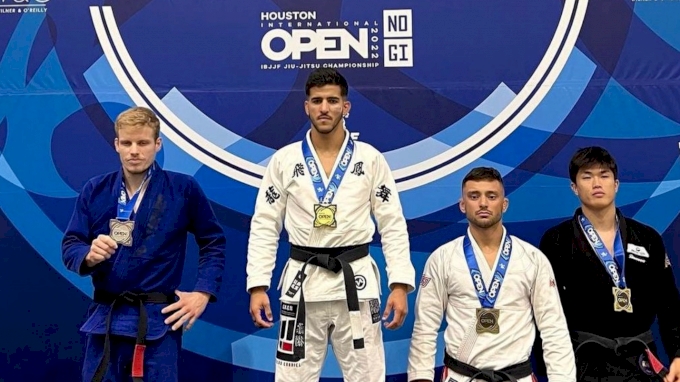 IBJJF Results Recap
The final tournaments before Worlds went down over the weekend, with open events in Houston and Salvador, Brazil. Here are the standout results:
---
The Road to Worlds
Then divisions are filled out and registration ended at midnight last night. We'll start digging into the division line-ups over the next few days to start out bracket predictions– note that the athletes still have a few days to change their weight class, so it could be until later in the week before things settle down.
Trey and Mike killed it in Brazil with their epic tour of places such as São Paulo, Manaus, Rio de Janeiro and even Belo Horizonte. Check out Trey's vlog from Brasileiros, which features some amazing highlights of one of the best tournaments in the world.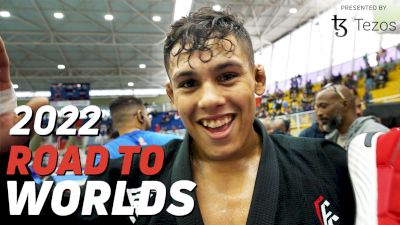 While the guys were holding down in Brazil, Corey headed up to Xande Ribeiro's Six Blades gym and documented the heavyweight training of Xande, Victor Hugo and Rafael Lovato Jr. There'll be more vlogs from more gyms coming soon!