2022 World Jiu-Jitsu IBJJF Championship
The Best of the Rest: New Wave of Athletes Make Impact At Worlds
The Best of the Rest: New Wave of Athletes Make Impact At Worlds
Though they didn't leave with the gold, these six competitors threw down the gauntlet and changed the course of their divisions at the IBJJF 2022 Worlds.
Jun 9, 2022
by Chase Smith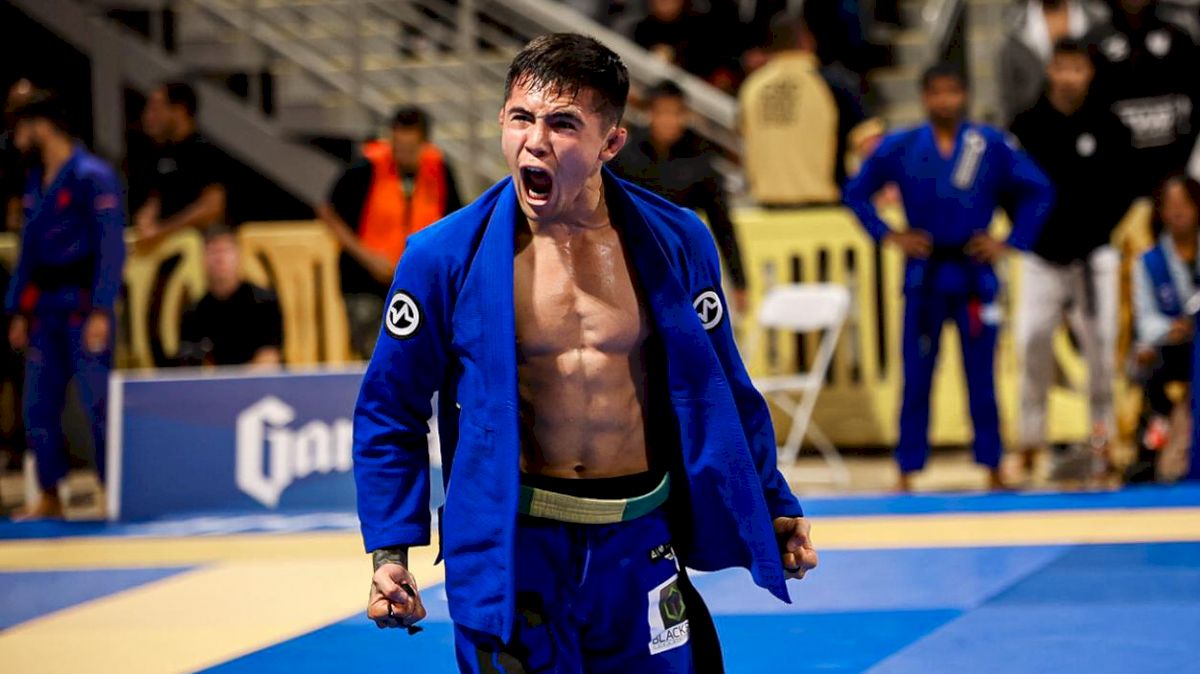 With the whirlwind that was the IBJJF 2022 World Championships slowly winding down, it's now the perfect time to review some standout performances that saw competitors make serious impact's on their respective divisions without taking gold. Let's dive in and review these six competitors' campaigns at the Pyramidw\.
Tye Ruotolo Shocks & Awes In Black Belt Debut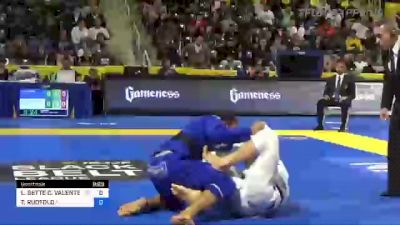 Unlock this video, live events, and more with a subscription!
Get Started
Already a subscriber? Log In
Simply put: Tye Ruotolo is a showman - the Atos competitor combines fan-friendly flair with downright, gritty, hard-nosed grappling that breaks his opponents' will.
The big question was if this approach would be viable against the most-seasoned and skilled competitors at the highest levels of the game - and to be blunt about the issue- it was a test to see if athletes could tie him up and stall him out.
His opening match was against black belt veteran and former teammate Jonhatha Alves from AOJ - an athlete who combines technical prowess with a well-developed tactical approach. Though tedious at times, the high-stakes nature of the match and ensuing penalties create an electric atmosphere inside the pyramid.
Tye had passed the first test.
Ruotolo followed up this performance with stunning wins over Levi Jones-Leary and Lucas Valente- a previous world's silver medalist - and it was vintage Ruotolo. His rowdy passing game ran up a significant points lead over Jones-Leary and Valante and led Tye to a spot in the finals against Mica Galvao.
Though it was the Fight Sports representative that left with his hand raised and the gold medal, Tye Ruotolo has plenty to be happy about and we're certain we'll see him stand back on the podium sometime very soon.
Amy Campo Has Breakout Performance In The Absolute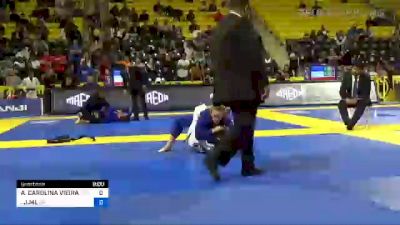 Unlock this video, live events, and more with a subscription!
Get Started
Already a subscriber? Log In
Amy Campo shocked the world this past weekend when she beat Yara Soares and Ana Carolina in the absolute division - punching her ticket to the finals and paving the way to a silver medal.
As a 2022 ADCC trials winner, we knew Amy Campo was a serious threat, but the rookie black belt exceeded all expectations and put everyone on notice going forward - proving that she is just in dangerous in the gi as she is without. The Zenith Jiu-jitsu representative showed off her will rounded game and which included nimble guard passing, great submission. awareness, and the ability to mix in her own attacks at will.
Fellipe Andrew Continues To Be a Force to Be Reckoned With
Everybody knows that Fellipe Andrew is a monster. The only major IBJJF title that still eludes him is that of the World Championships - and he threw everything he had at the athletes standing in front of him last weekend in the pyramid.
Andrew's footlock submission win over Kaynan Duarte in the early rounds of the absolute serves as a powerful reminder that he can and will take home a limb in the blink of an eye, but for this author, it was his semi-final performance against Nicholas Meregali that truly that really stands out.
Whereas in previous encounters Andrew sometimes struggled to get out of first gear against the fearsome Meregali, this time Andrew was all gas, no breaks, unleashing attacks at a ferocious pace at Meregali from the jump and arguably giving him his toughest match of the tournament.
Andy Murasaki Has Career-Best Performance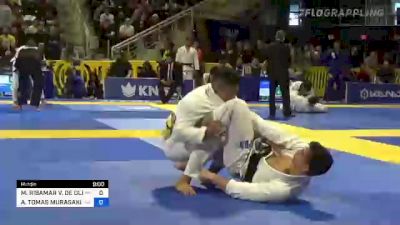 Unlock this video, live events, and more with a subscription!
Get Started
Already a subscriber? Log In
Andy Murasaki is a young competitor that's been in the spotlight since his days as a blue belt juvenile.
Supremely talented, Murasaki has shown infinite potential, but so far been unable to capture an IBJJF major title at black belt - but at the 2022 World Championships Murasaki made it clear that he's only a few adjustments away from overcoming that hurdle.
Murasaki picked up a silver medal at worlds after besting former European Champion Tommy Langaker convincing in the semi-final, as well as submitting the crafty veteran Manuel Ribarmar earlier in his campaign. Murasaki had a total of four wins on his way to the final where he met eventual champion Tainan Dalpra.
Janaina Lebre Puts The Lightweight Division On Notice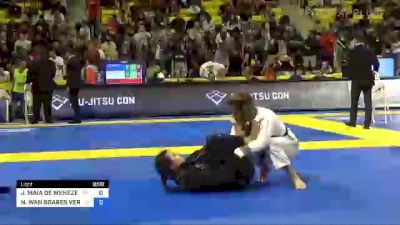 Unlock this video, live events, and more with a subscription!
Get Started
Already a subscriber? Log In
Janaina Lebre from Gracie Humaita received her black belt in 2019 after winning the pan and world championships but had yet to make an impact at the highest level of competition - until now.
Lebre's presence at the World Championships was clear early after she derailed Nathalie Riberio's attempt at completing the grand slam by editing out a win in the semi-finals against the Checkmat black belt.
Then Lebre turned in one of the most thrilling finals of the vent against eventual lightweight Champ Ffion Davies.
Samuel Nagai Defeats A Champion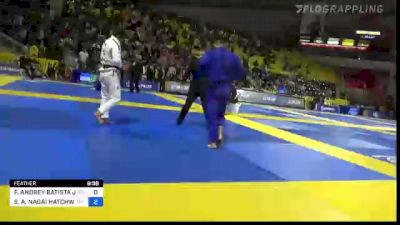 Unlock this video, live events, and more with a subscription!
Get Started
Already a subscriber? Log In
Samuel Nagai was assigned one of the toughest roads in the 2022 IBJFJ Worlds, but the featherweight from Checkmat was more than game for the challenge.
Nagai's impressive world's performance includes a 18-second submission victory and a win over division stalwart Gabriel Sousa, but the real bright spot in this young athlete's weekend came in his quarter-final match with returning 2021 World Champ Fabricio Andre.
The two hit the mats with the energy of two anime berserkers and carried the pace all the way through ten minutes of regulation. When the dust had settled the judges decided Nagai had done enough to pull off the upset and claim the biggest win of his career.