2021 World Jiu-Jitsu IBJJF Championship
Felipe Pena Accepts Sanction for Anti-Doping Rule Violation
Felipe Pena Accepts Sanction for Anti-Doping Rule Violation
USADA announced today that Felipe Pena has accepted a one-year suspension for an anti-doping rule violation.
Jun 16, 2022
by Chase Smith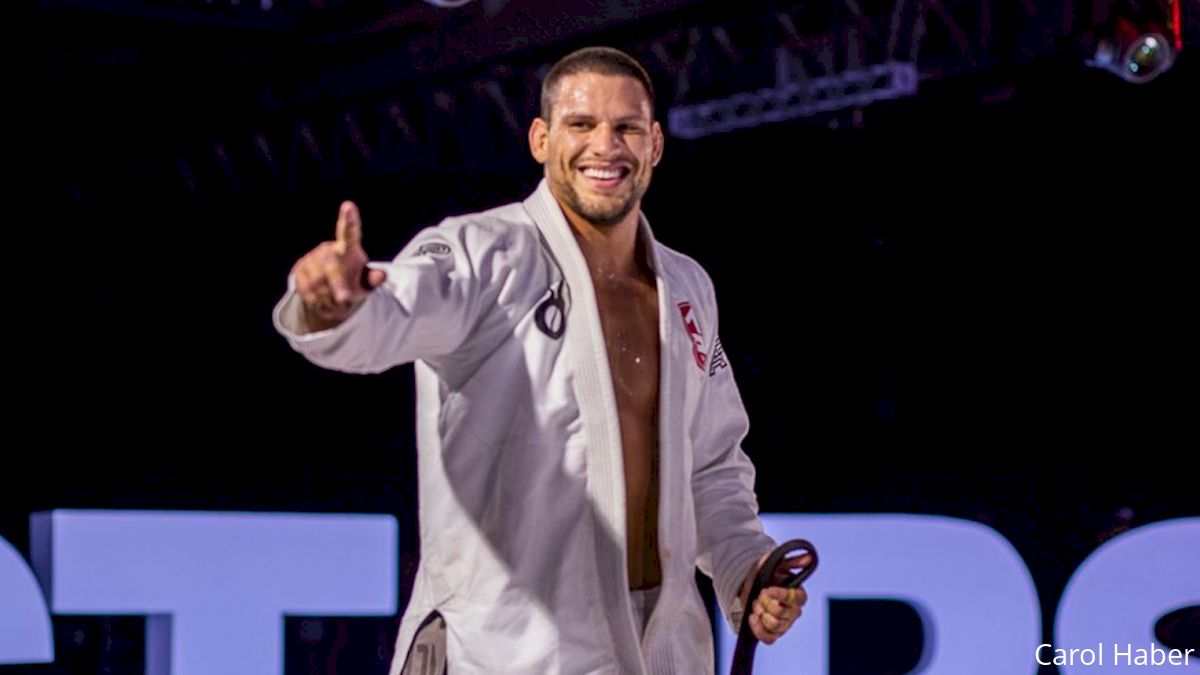 USADA announced today that Felipe Pena, of Minas Gerais, Brazil, an athlete in the sport of Brazilian Jiu-Jitsu, has accepted a one-year period of ineligibility for his second anti-doping rule violation. Pena's first violation was announced in 2015.
Pena, 30, tested positive for clomiphene and its metabolites as the result of an in-competition drug test conducted at the 2021 International Brazilian Jiu-Jitsu Federation (IBJJF) World Jiu-Jitsu Championships on December 12, 2021. Although the IBJJF is not a signatory to the World Anti-Doping Code, USADA was contracted by IBJJF to conduct testing for the event.
Clomiphene is a Specified Substance in the class of Hormone and Metabolic Modulators and is prohibited at all times under the World Anti-Doping Code and the USADA Protocol for Olympic and Paralympic Movement Testing, which applied to the 2021 IBJJF World Jiu-Jitsu Championships.
Pena's one-year period of ineligibility began on January 7, 2022, the date his provisional suspension was imposed. In addition, Pena has been disqualified from all competitive results achieved in competitions sanctioned by the IBJJF, or any Code signatory, on and subsequent to December 12, 2021, the date his positive sample was collected, including forfeiture of any medals, points, and prizes. IBJJF has agreed to impose the sanction.
Felipe Pena provided this quote in response to the sanctions
I feel obliged to come here and be transparent with those who like and follow my work since forever! You who follow me, like my personality, my jiu-jitsu, you are always supporting me, cheering and vibrating along with the achievements of my career… In January 2022 I received an email from USADA informing me that my Worlds exam showed a paltry amount of a substance called Clomiphene. As soon as I received it I contacted my doctor Dr. Felipe Pereira and he told me that he had actually prescribed clomiphene for health reasons, –nothing to do with my athletic life – in July of 2021 (five months before the Worlds) when they had announced whether or not there would be a Worlds because of the covid.

Clomiphene is a drug sold over-the-counter in any pharmacy without any prescription or restriction… From the first moment I told USADA what had happened and after all the investigation done by them they decided to reduce my sentence from 4 years to the minimum sentence of 1 year because they agreed that it was not something intentional, which did not alter my performance at all and for being the substance that it was.

I believe that USADA's work is important in any sport but even though this is all proven by them according to article 9, this would be the minimum penalty for tests done in competition and I don't think it's fair. During the process, I was even informed that if I had written a pre-competition letter informing me of what had happened, I would have had no problem, but due to inexperience and carelessness, this ended up happening. I just wanted to say that I have a clear conscience, and I'm still focused and motivated with the next goals. I'm sure there are a lot of good things to happen very soon, just thank you for the support of all of you who are always here following my routine, during good and bad times. We are always together.