2022 ADCC Asia & Oceania Trial
The Final Batch Of ADCC-Bound Trials Champs | Asia & Oceania Trials Results
The Final Batch Of ADCC-Bound Trials Champs | Asia & Oceania Trials Results
The final seven invitations for ADCC Trials winners have been awarded in Sydney, Australia. Here are the champions headed to ADCC in Las Vegas in September.
Jun 19, 2022
by Corey Stockton
The final seven ADCC Trials winners were determined at the ADCC Asia & Oceania Trials, which took place in Sydney, Australia, this weekend. Athletes from across Australia, New Zeland and Asia tried to stake their claim too the remaining spots, demonstrating aggressive wrestling, flashy backtakes, and sharp submission skills. Here are the seven newest qualifiers for the 2022 ADCC World Championships in September in Las Vegas.
---
Izaak Michell (99 kg)
Both Izaak Michell and Anton Minenko had flawless runs in their collision course to the 99 kg final. Minenko secured three submissions in less than three minutes total, while Michell demonstrated a more controlled and calculated pace to rack up three submissions of his own. The scramble-heavy match consumed every inch of mat space. Michell spammed standing back attacks from wrestling exchanges, and finally secured the position in the final three minutes. Minenko escaped in the final minute, but Michell maintained control in the standing exchanges, adding four more points to his lead and becoming the sixth B-Team representative to make it to ADCC.
Matthew McGuinness collected 99 kg bronze.
Kenta Iwamoto (77 kg)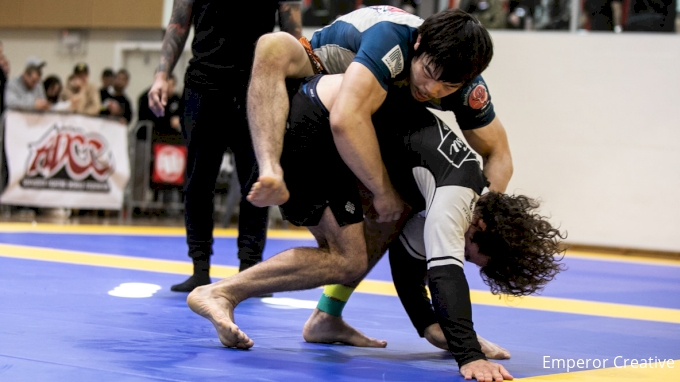 Kenta Iwamoto could not be denied a return trip to the biggest stage in submission wrestling. The 2019 66 kg Asian Trials winner moved up 25 lbs to compete at 77 kg this time around, and was tremendously successful. He submitted each of his first three opponents before outscoring Jozef Chen. In the final, Iwamoto relied on superior wrestling to carry him across the finish line, scoring a last-minute takedown for his second ADCC berth.
B-Team's Jozef Chen was the youngest medalist of the day, taking third with three submissions in his four victories.
Jeremy Skinner (66 kg)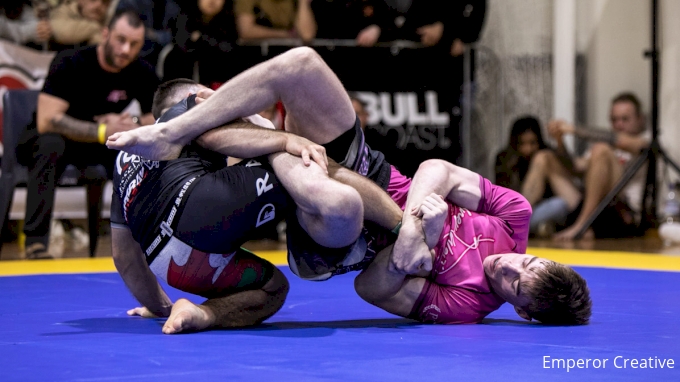 Both Jeremy Skinner and David Stoilescu had four submission victories on their routes to the finals. Naturally, the 66 kg final was a leg lock shootout. Early in overtime, Skinner turned an angle on a kneebar, keeping his submission run perfect to stamp his ticket to ADCC.
Ariel Tabak's insatiable back takes earned him a bronze medal with three submissions in his four-win run.
Josh Saunders (99+ kg)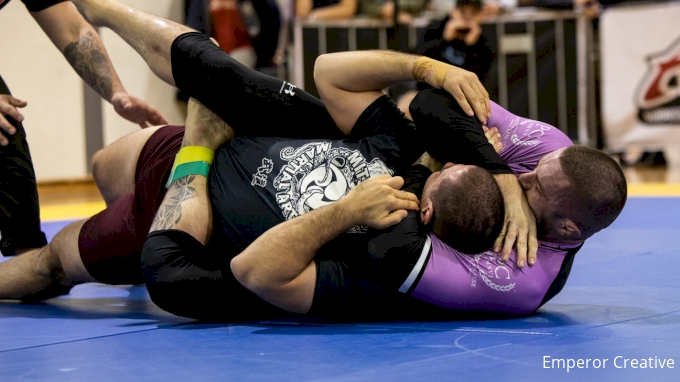 Josh Saunders jump started the 99+ kg division, winning all three of his matches via submission on his way to the final. There, he ran into the heavy-handed Daniel Schuardt. Saunders' counter wrestling put him in offensive positions in the cagey final round. He collected a referee decision after a scoreless overtime period.
Ricky Lunzy took third in the division.
Adele Fornarino (-60 kg)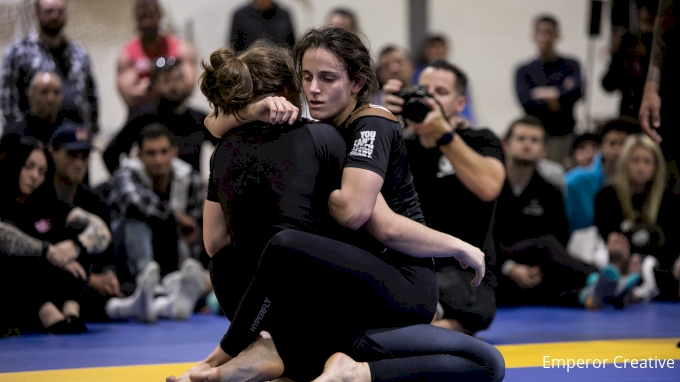 Adele Fornarino hit three consecutive submissions on her road to the final, where she encountered the scrappy Nadia Frankland. Fornarino took a three-point lead halfway through the match, and survived a last-ditch anaconda attempt from Frankland to earn her spot in the -60 kg division at ADCC.
Margot Ciccarelli of Unity took third in the division with a submission victory and a points victory before a loss to Frankland.
Roberto Dib Frias (88 kg)
Roberto Dib Frias' gritty style carried him all the way to the ADCC World Championships. Four hard-nosed battles put him in the final against ADCC veteran Ben Hodgkinson. There, he earned a late takedown in overtime for a lead on the scoreboard, and a ticket to Las Vegas.
Kaya Rudolph took third in the division, securing two submissions and scoring 11 points on the day.
Nikki Lloyd-Griffiths (60+ kg)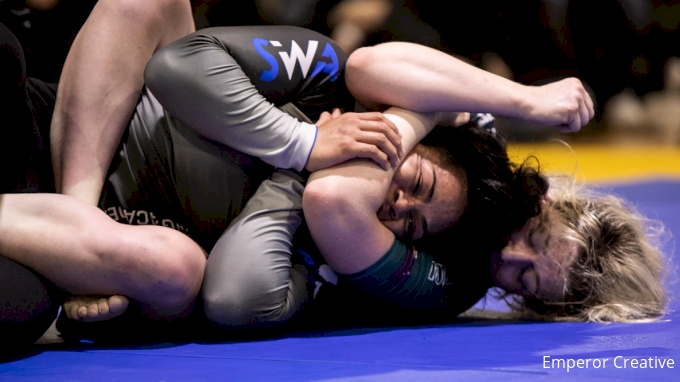 Nikki Lloyd-Griffiths opened her 60+ kg campaign with a 5-second submission, and secured a points victory in the semifinal before meeting Samoan wrestler Gase Sanita in the final. Lloyd-Griffiths scored with a backtake, and held Sanita in back control for the duration of the match to punch her ticket to Las Vegas.
Tayla Ford took third, hitting two submissions before falling to Lloyd-Griffitths in the semis.