2022 Tezos WNO: Gordon Ryan vs Felipe Pena
Gordon Still The Favorite, But Less So Than Ever | Tezos WNO Betting Lines
Gordon Still The Favorite, But Less So Than Ever | Tezos WNO Betting Lines
The betting lines have been released for Tezos WNO: Gordon Ryan vs Felipe Pena, and the heavyweight champion is less of a favorite than ever.
Jul 29, 2022
by Corey Stockton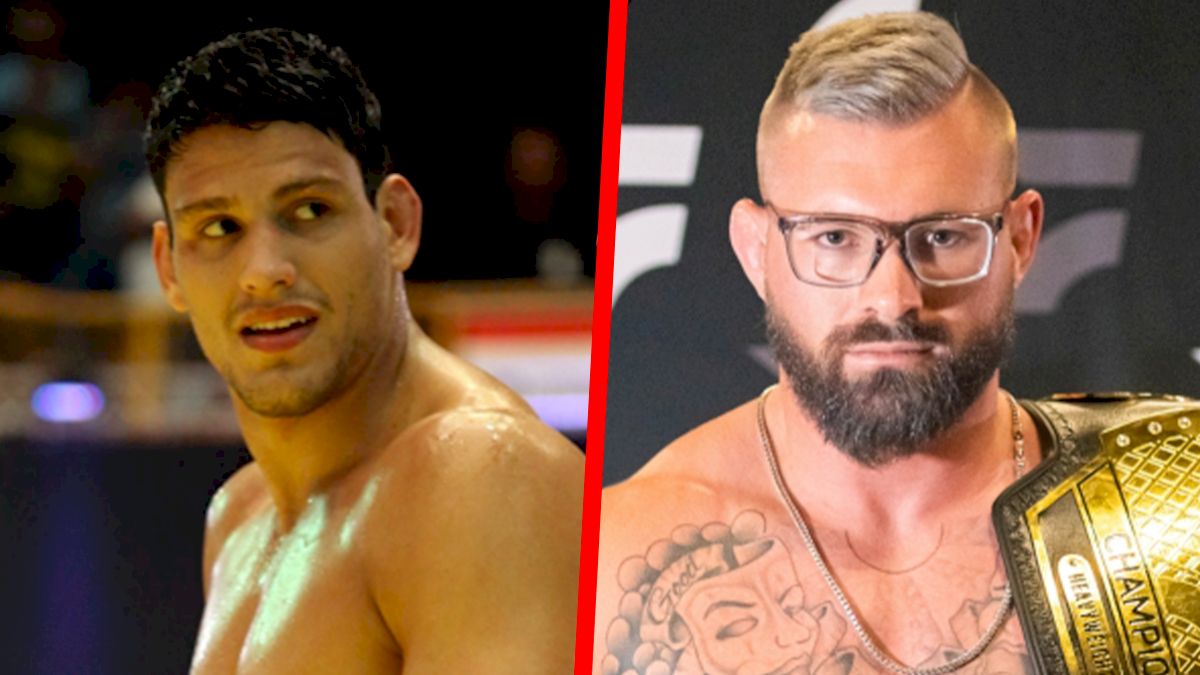 Online betting sites have released money lines for Tezos WNO: Gordon Ryan vs Felipe Pena presented by Fat Tire. The August 7 card is scheduled to feature five main card bouts as well as two free undercard matchups. There are money lines for each, including straight up bets and juicy props. Check out the favorites, underdogs, over/unders, and more below.
(Note: We do not encourage illegal gambling, please check the laws in your jurisdiction. Go here to learn about responsible gambling.)
---
Gordon Ryan -800 vs Felipe Pena +425
*no time limit
Over 30min +150
Under 30min -185
Gordon Ryan fans will be excited, as there's never been more upside to bet on the Tezos WNO heavyweight champion. Gordon Ryan is a considerable favorite against Felipe Pena at -800, but in each of his previous Tezos WNO matches, his lines have been set between -1000 and -4000.
This is good news for fans of Pena as well, especially those who believe in Pena's path to victory. He's +425 underdog, meaning there's huge winning potential if he can earn his third consecutive victory over Gordon Ryan to capture the heavyweight title.
Perhaps the best value bet is the over 30 min, set at +150. Gordon Ryan took Pedro Marinho to the 25-minute mark in their 30 minute match, and it seems he would have continued searching for the submission he called if not for his desire to keep his now 16-match submission streak alive.
Even in their first match, set for 60 minutes, Pena did not submit Gordon until 45 minutes in.
---
Nicholas Meregali -165 vs Rafael Lovato Jr. +135
Over 10min -300
Under 10min +245
Meregali by Submission +150
Meregali by Decision +100
Lovato Jr. by Submission +375
Lovato Jr. by Decision +175
Rafael Lovato Jr. has years more experience in no-gi competition than 2-0 Tezos WNO veteran Nicholas Meregali. Still, he's a slight underdog at +135. He'll be Meregali's toughest test to date on the WNO mats, and those who haven't been impressed by Meregali's two submission wins will be happy to see that a successful bet for Lovato will be rewarded.
But those who believe the Meregali hype have much to gain as well; his -165 odds offer a $62 profit on a successful $100 bet.
---
Mica Galvao -550 vs Alan Sanchez +375
Over 10min +100
Under 10min -135
Galvao by Submission -150
Galvao by Decision +175
Sanchez by Submission +650
Sanchez by Decision +500
Mica Galvao is currently 5-1 on the Tezos WNO mats, and stands as a heavy favorite against WNO debutant Alan Sanchez. This matchup is full of risky bets. Galvao has gone to decision more often than he has submitted his opponents on Tezos WNO. But given his style, it's hard to believe he can't submit Sanchez.
---
Bia Mesquita -155 vs Elisabeth Clay +125
Over 10min -350
Under 10min +275
Mesquita by Submission +200
Mesquita by Decision +100
Clay by Submission +215
Clay by Decision +250
Beatriz Mesquita is one of the most accomplished grapplers in history. Moreover, the Tezos WNO bantamweight champ is amid preparation for the 2022 ADCC World Championships, meaning she should be in peak shape for this match against Elisabeth Clay. This match will be a step up in weight for Mesquita, and Clay's guard game is dangerous for any opponent. Still, at -155, Mesquita may be the safest bet here.
---
Jacob Couch +150 vs Jay Rodriguez -185
Over 10min -225
Under 10min +185
Couch by Submission +200
Couch by Decision +325
Rodriguez by Submission +155
Rodriguez by Decision +115
Jay Rodriguez' value is at an all time high following his seven submission run at ADCC Trials, and his impressive surge of attacks against Giancarlo Bodoni in his Tezos WNO debut. Rodriguez lost the match, but proved that his survivability and cardio cannot be questioned.
However, Rodriguez has fallen to skilled leglockers on several occasions, and Jacob Couch is one of the best. Both of these athletes have aggressive, forward styles; so cautious betters may want to take the under 10 minute line at +185.
But those who have faith that Couch can cash in on Rodriguez' apparent gap in leglock defense may consider taking Couch by submission at +200. Rodriguez by submission—particularly if he can utilize an early wrestling attack to get to Couch's back—is also an appealing bet at +155.
---
Free Prelims:
Diogo Reis -325 vs Estevan Martinez +265
Over 10min -400
Under 10min +300
Reis by Submission +200
Reis by Decision -130
Martinez by Submission +500
Martinez by Decision +300
Fabricio Andrey -500 vs Fabian Ramirez +335
Over 10min +135
Under 10min -175
Andrey by Submission -140
Andrey by Decision +155
Ramirez by Submission +600
Ramirez by Decision +450