2022 Tezos WNO: Gordon Ryan vs Felipe Pena
Nicholas Meregali Is The Perfect Test Of Lovato's "Timeless" Jiu-Jitsu
Nicholas Meregali Is The Perfect Test Of Lovato's "Timeless" Jiu-Jitsu
Lovato Jr. will be Meregali's toughest no-gi test to date. But Meregali poses a unique opportunity for Lovato to show why his jiu-jitsu is truly "timeless."
Aug 2, 2022
by Erica Zendell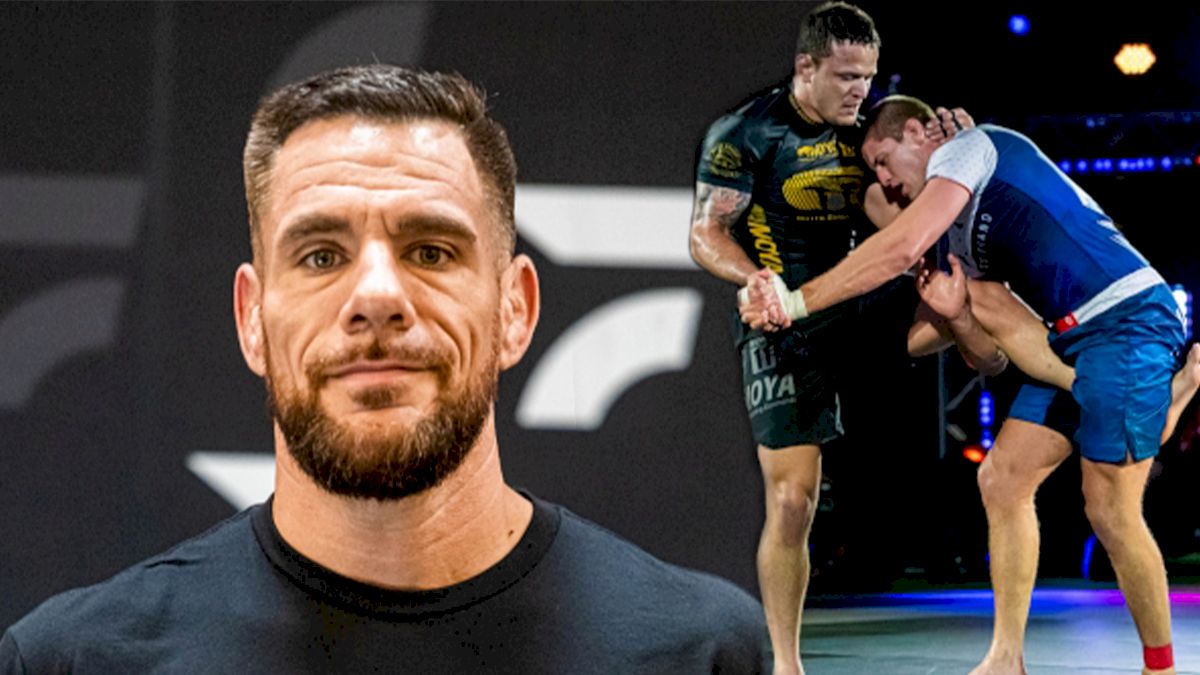 Though some might be quick to count out 39-year old Rafael Lovato Jr. in his upcoming co-main event match against Nicholas Meregali on Tezos WNO, his recent performances suggests that the American legend only gets better—and more dangerous—with time.
Rafael Lovato Jr. has entered what might be considered the "Tom Brady era" in his competitive grappling career, moving the goalposts and defying where the boundaries lie for age and performance at the highest levels of the sport. Earlier this year, Lovato dominated his division at the IBJJF European Championships, taking heavyweight gold with three of his four wins by submission. Barely two months ago, Lovato had a tenacious run to the quarterfinals in the IBJJF World Championships, with an action-packed, iconic match against fellow legend Erberth Santos.
Despite retiring from IBJJF Worlds in June and becoming a father to twins in July, little of Lovato Jr.'s competitive career is slated to continue at least through the summer. With a much-awaited matchup on Tezos WNO: Ryan vs Pena presented by Fat Tire this Sunday, and his next ADCC appearance less than two months away, Lovato looks set to cement himself not only as a legend of his generation, but as a legend whose legacy crosses into the next one.
The stakes for Meregali are clear in this week's co-main event matchup. Lovato is the most decorated, most experienced grappler that Meregali has ever faced in a no-gi contest. For Meregali to win—in his third-ever professional no-gi bout and against a grappler who has been competing at the highest level since before Meregali —would be a triumph for the gi world champion looking to expand his horizons.
But what's in it for Lovato? Is Meregali just a warmup for Lovato's seventh ADCC run; or is there something else at stake?
A matchup with Meregali is a fresh challenge for a fighter who's already competed against the best of his contemporaries and has realized most of the major accomplishments in grappling and combat sports: World title? Check. MMA career? 10-0, undefeated, with a Bellator C\championship belt to show for it. ADCC appearance? Try seven.
But a rising star such as Meregali offers Lovato something new. Meregali is in his prime, coming off the high point of his gi career, and has molded his game to fit the tactically mastered system of John Danaher. Meregali poses an opportunity for Lovato to prove that his "timeless" jiu-jitsu can stand up to new tests, new opponents, the harbinger of a new generation.
Who will come out on top in this battle of the generations? Tune in to Tezos WNO: Gordon Ryan vs Felipe Pena on August 7 to find out.