2022 ADCC World Championships
Nicholas Meregali's Most Intriguing Potential Matchups At ADCC 2022
Nicholas Meregali's Most Intriguing Potential Matchups At ADCC 2022
Nicholas Meregali's no-gi abilities are undeniable. But his successful wrestling & top game will be tested at ADCC 2022, especially by these 5 contenders.
Aug 10, 2022
by Corey Stockton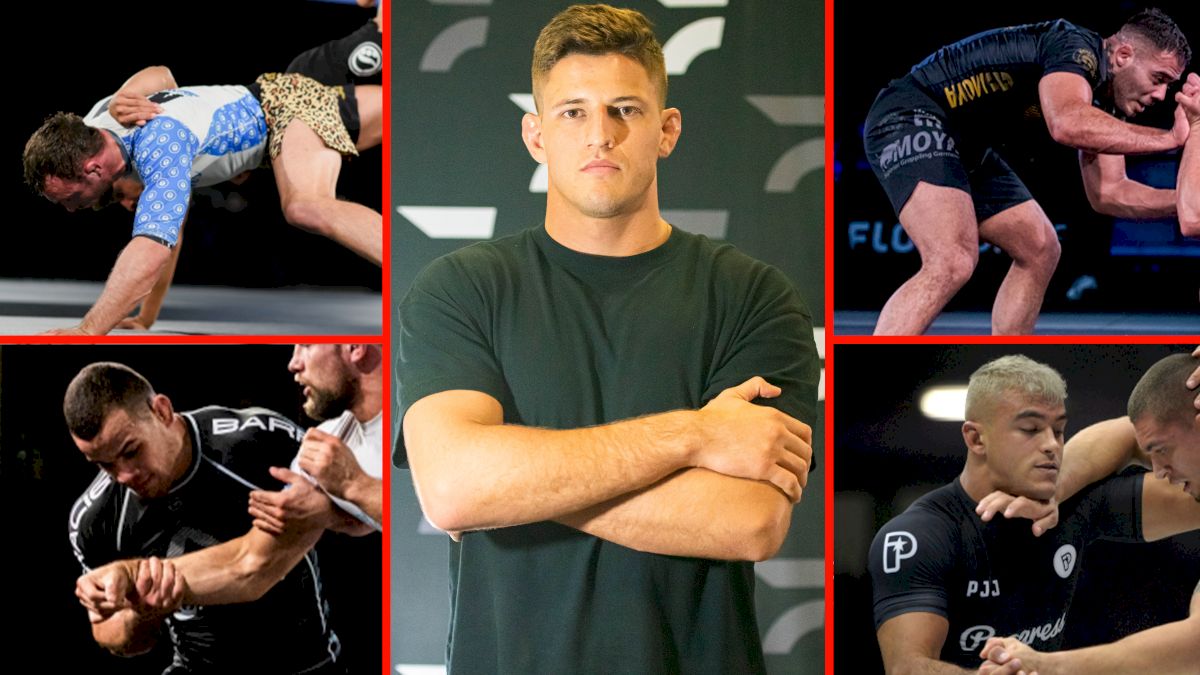 Nicholas Meregali has impressed at every turn in his 2022 no-gi experiment.
He appeared somewhat stiff and one-track minded in his Tezos WNO debut against Arnaldo Maidana in March, favoring a snatch single leg takedown, and pursuing that attack until he finally grounded Maidana toward the end of the match. Then, he accelerated through Maidana's guard to secure a last-minute armbar.
In his second match, at Tezos WNO: Who's Next Finale presented by Fat Tire in July, Meregali looked considerably more confident in his abilities, still chasing a snatch single, but experimenting with shots, and working calmly through a progression of passing and mount offense before collecting an arm triangle finish.
But his most recent match against Rafael Lovato Jr on Tezos WNO: Gordon Ryan vs Felipe Pena presented by Fat Tire last weekend was his most impressive to date. On two separate occasions, Meregali favored a body lock clinch to earn a takedown, utilizing the technique to set up an ouchi gari-style throw and delivering Lovato to the mat. Then, Meregali demonstrated his passing abilities, and a new level of control from top position.
Lovato is a decorated veteran in all formats of no-gi competition. He's one of the first American IBJJF No-Gi Worlds champions, he's a six-time ADCC veteran, and he's an undefeated MMA veteran who once captured the Bellator middleweight title.
That speaks volumes to Meregali's no-gi pedigree, which he's been developing over the past six months with the assistance of John Danaher at New Wave Jiu-Jitsu. Meregali has now proven that he belongs at ADCC, and that he can contend with the best in the loaded 99 kg division at the 2022 ADCC World Championships.
His no-gi competence is undeniable, and the field of athletes who stand to test him provides an intriguing list of potential opponents.
---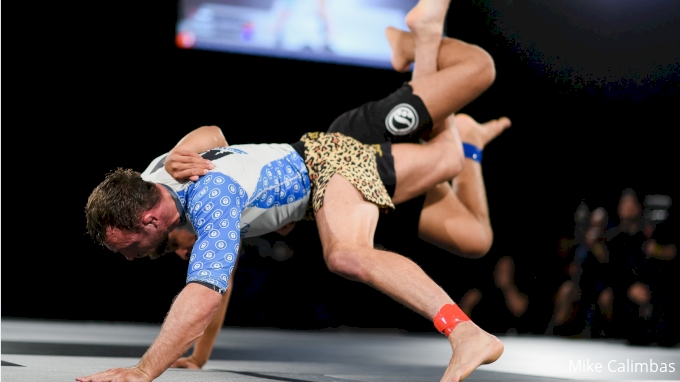 Perhaps the most compelling opponent for Meregali is Craig Jones, the ADCC silver medalist who has focused heavily on no-gi competition since his breakout year at ADCC in 2017. Jones has a reputation as a leg locker, but he's been rapidly developing his wrestling in the last few years. Whether he would stand and trade takedowns with his Austin neighbor, Meregali, or whether he would pull guard for a quick upper hand is anyone's guess. Either way, Jones A-game and Meregali would make for a perfect clash of styles.
Jones' leg lock-oriented guard, his bread and butter position, is a challenge for any grappler on the planet. But Meregali has proven capable of pressuring through every guard he's faced so far. Jones would offer a great test of Meregali's passing abilities. And if he were to wrestle against Meregali, that matchup would offer more questions still.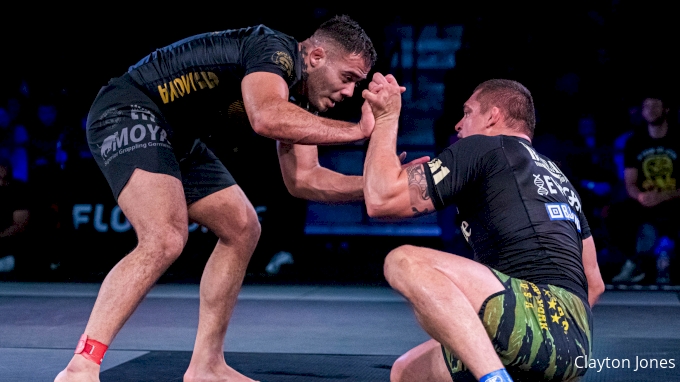 Perhaps one of the best wrestlers in the 99 kg division at the upcoming ADCC, Elder Cruz has a style which seems to follow the same archetype as Meregali. Both have utilized takedowns to secure top position, and systematically smash their opponents.
Cruz has a looser style, which makes him a dangerous wrestler from anywhere on the mat, but which can leave a bit of space for escape on the mat. Meregali is a stiffer, more calculated wrestler, which may make it hard for him to disguise his attacks against a talented wrestler like Cruz. But on the mat, he has thoughtful, precise pressure expected of a multiple time world champion. This match would surely be a wrestle-off, and could be decided by who settles on top first.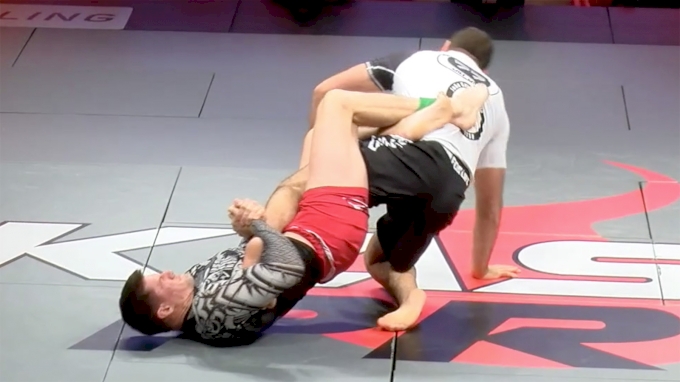 Yet another tricky guard player with a flair for leg locks could challenge Meregali's precision passing game. Kyle Boehm has a reputation for incredible grip strength, on which he has relied to set up his devastating leg attacks. Meregali's pressure could break through, but Boehm's guard will almost certainly be foreign to the style of guard which Meregali is accustomed to approaching.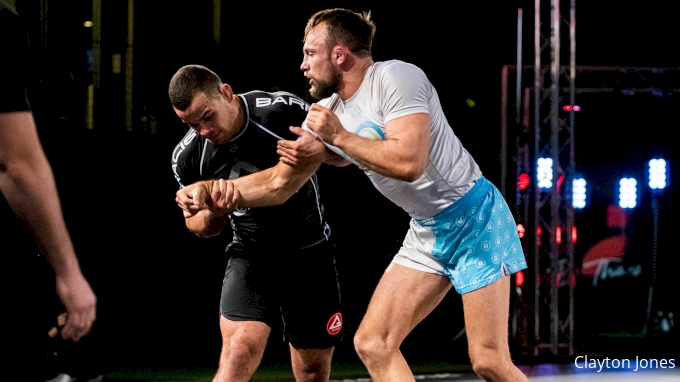 Another clear wrestling battle could put Meregali in danger in two ways. A tall posture would leave Meregali open to a blast double from the no-gi world champ, while a bent posture would put him at risk of Pedro Marinho's famous guillotine. Meregali has shown improved versatility in his takedown game, and he'll need to have several answers prepared to handle Marinho's aggressive takedown approach.
Kaynan Duarte and Nicholas Meregali are 2-2 against each other in their gi careers. But Duarte is the man to beat in the 99 kg division at ADCC. He's the reigning 99+ kg champion, and is almost certain to be the no.1 seed. In 2019, Duarte knocked off stellar takedown artists: Marcus "Buhecha" Almeida, Yuri Simoes and Nick Rodriguez.
Duarte has proven an ace counter attacker, so Meregali would have to be cautious not to engage too stubbornly. But if Meregali could come out on top, he could call his short no-gi camp a whopping success.