2022 ADCC World Championships
Half Of The ADCC 2022 Roster Are First-Timers
Half Of The ADCC 2022 Roster Are First-Timers
Teenagers, trials winners, and IBJJF World Champions: almost of the 96 athletes headed to ADCC will be appearing on those mats for the first time.
Sep 8, 2022
by Liam Stein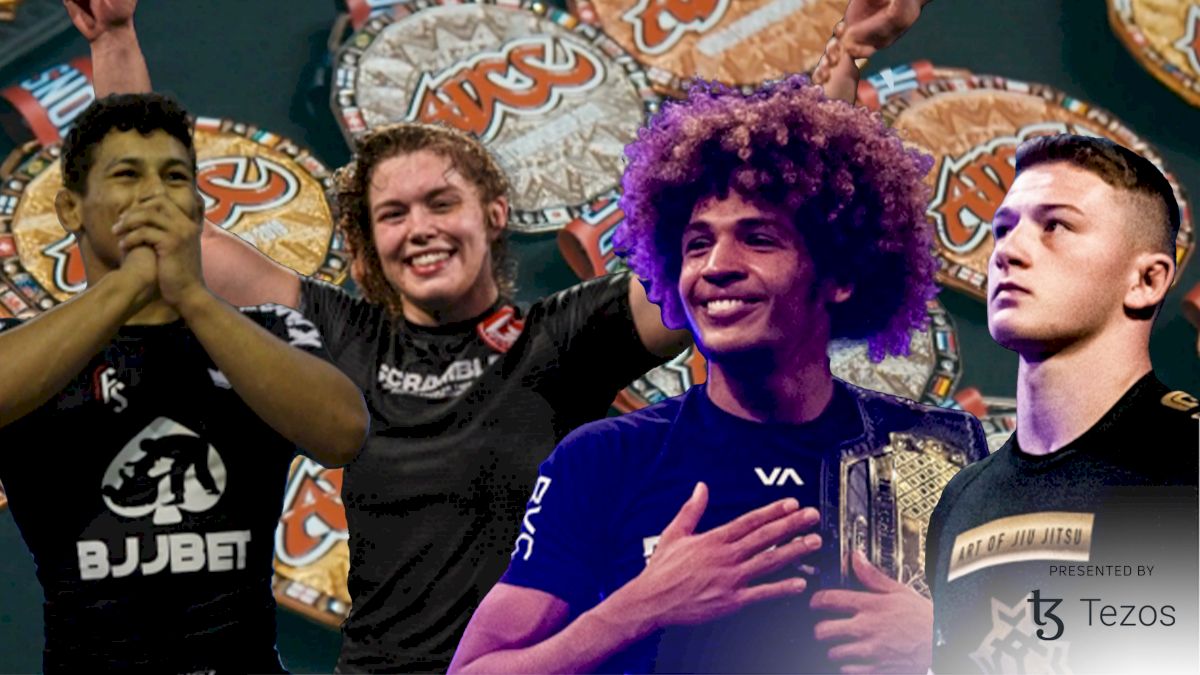 Every two years, the ADCC World Championships returns as the pinnacle of no-gi grappling, showcasing the elite talents in the sport. Those athletes have spent the previous years working to qualify for the prestigious event, or preparing to fend off hungry newcomers on a mission to stake their claim as the world's best.
There are no belt or age restrictions at ADCC, leaving an opportunity for the emerging young stars of all ages to clash against modern-day.
This year, 50% of competitors at the ADCC World Championships will be making their first-ever appearance at the event. Of the 96 grapplers who will make their way to Las Vegas for ADCC, 48 will do so for the first time. While the Men's -99kg division sees the most returning ADCC veterans, perhaps the most curious division to keep an eye on will be the Women's +60kg bracket, where only reigning champion Gabi Garcia is a returning competitor.
---
66kg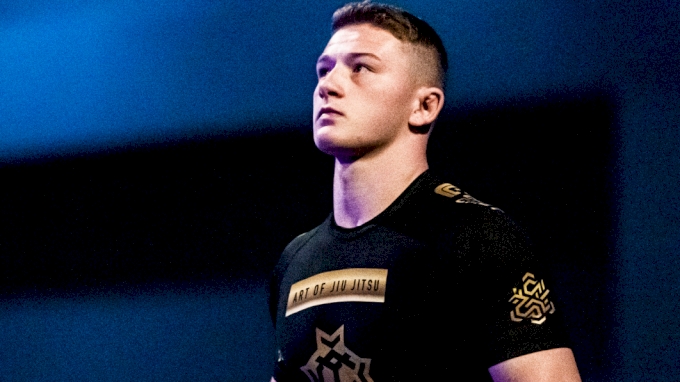 The 66kg division may be one of the most interesting divisions at this year's ADCC. Of the 16 athletes set to square off in Vegas, nine will be making their first appearance on submission grappling's biggest stage. Ranging in age from 17 to 30, these rookies have earned their spots, and have competed in some of the premiere competitions in both gi and no-gi.
While Cole Abate is seeking to become the youngest ADCC Champion in history, we cannot overlook Diogo Reis and Fabricio "Hokage" Andrey who both submitted their way through the ADCC South American Trials to qualify for ADCC 2022. The most senior newcomer to ADCC, Ashley Williams, has been a staple on the European grappling scene since being awarded his blackbelt in 2015, competing at popular sub-only events like Polaris, Grapplefest, Kasai Pro, and RAW.
Rookies:
---
77kg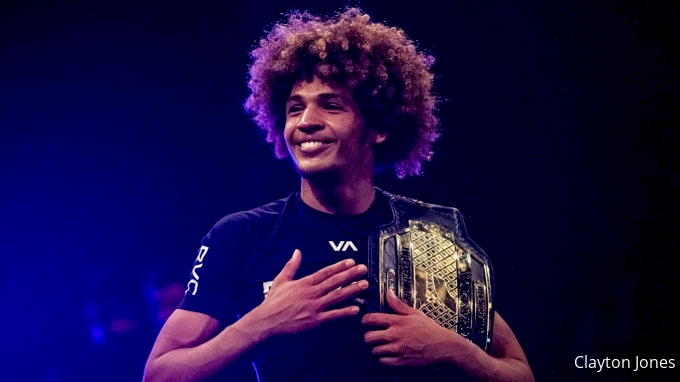 Headlined by reigning champion, JT Torres, who will attempt to win his third consecutive ADCC World Title, the 77kg division aims to unseat the Atos representative. Among the challengers to Torres are eight grapplers who will appear at ADCC for the first time. 18-year-old phenom Mica Galvao and the pack of other newcomers to ADCC have been some of the most impressive prospects in grappling over the last three years. Joining Galvao in the hunt for gold is Kade Ruotolo, who has previously defeated fellow competitors PJ Barch, William Tackett, and Magid Hage en route to his conquering of the 77kg division of the ADCC East Coast Trials.
The top three medalists at ADCC West Coast Trials will all be making their debut appearances at ADCC worlds this year: William Tackett, Andy Varela, and PJ Barch. Tackett, training at Brazilian Fight Factory in Austin, TX, defeated Varela in the finals of West Coast Trials by a 4-2 score after falling short at ADCC East Coast Trials where he finished second behind champion Kade Ruotolo.
Rookies:
---
88kg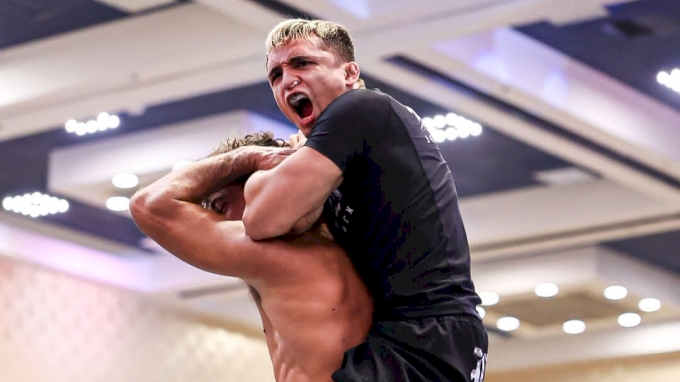 While multiple ADCC champions and medalists are set to compete in the 88kg bracket, many rookies of this division appear poised to play spoiler. One of the most intriguing names to watch will be B-Team's Izaak Michell, winner of the Asia & Oceania Trials at -99kg. Michell submitted three of his four opponents at the trials before going on to win the finale of FloGrappling's Who's Next competition over Kyle Chambers in a grueling two-hour-long sub-only shootout. Another key prospect is Giancarlo Bodoni, champion of the ADCC East Coast Trials, and 2021 IBJJF No-Gi Pan champion.
In recent months, Bodoni has defeated A-list competitors Elder Cruz, Jacob Couch, Devhonte Johnson, and Brad Schneider.
Dream Art's Isaque Bahiense will look to stake his claim as one of the world's best after winning the ADCC South American Trials in Sao Paulo this past February before taking a runner-up finish in the medium-heavyweight division at the IBJJF World Championships in June. Bahiense is already an extremely credentialed competitor, with major titles through the gi circuit to his name.
Rookies:
---
-99kg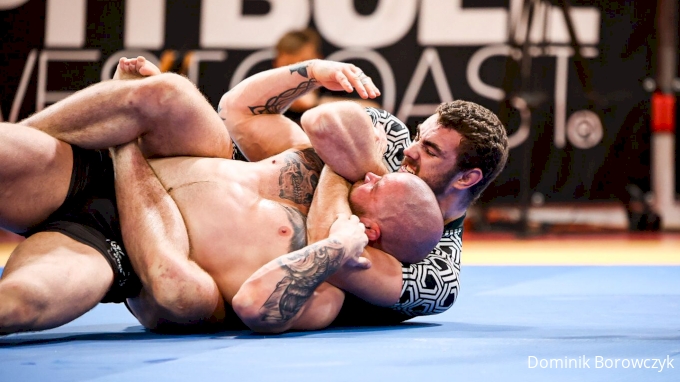 With the most ADCC veterans of any men's division at this year's World Championships, the -99kg division looks to be trial by fire for those new to the competitors. However, many of the newcomers bring huge reputations with them.
A gi specialist until early this year, Nicholas Meregali declared he would be testing the waters of no-gi grappling following the 2021 IBJJF World Championships and remains undefeated through three bouts. The three-time IBJJF World Champ has taken out Arnaldo Maidana, Breylor Grout, and Rafael Lovato Jr. on Tezos WNO. ADCC will be the true test of Meregali's no-gi chops.
The most recent addition to the -99kg bracket, Owen Livesey slid in for Luccas Lira as a late replacement after finishing as runner-up to fellow first-time qualifier Luke Griffith at the 2nd ADCC European Trials. In addition to his recently awarded blackbelt in Brazilian jiu-jitsu, the Carlson Gracie representative is a credentialed Judoka, undefeated MMA fighter, and veteran of the Grapplefest and Polaris promotions.
"El Monstro" Elder Cruz, is one of the most intriguing first-timers. Cruz has rapidly risen the ranks to find himself among grappling's top-tier competitors despite his comparatively short tenure in competition. His wrestling skills and grit have carried him to a double gold finish at the 2021 IBJJF NoGi World Championships as a brown belt and a recent win over 2019 ADCC silver medalist Nick Rodriguez at WNO.
Rookies:
---
+99kg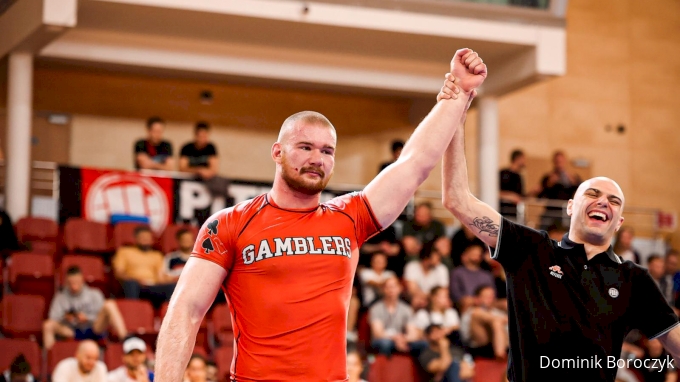 ADCC's heaviest weight category includes five former gold medalists, making it a pit of vipers for the division's six debutants.
One of the most interesting rookies to watch in Las Vegas this year will be the jiu-jitsu giant, Daniel Manasiou. Big Dan has been on a rampage this year, finishing as runner-up at the ADCC West Coast Trials and winning the second ADCC European Trials. The six-foot, seven-inch tall New Wave team member appears primed to impress in Vegas
Another trials winner of note, Roosevelt Sousa conquered the first ADCC South American trials in Brazil, submitting each of his opponents and capping off the tournament with a calf slicer finish in the finals. A black belt since 2020, Sousa's aspired podium finish at ADCC could be the beginning of an illustrious career for the Brazilian who already holds wins over fellow ADCC competitors Patrick Gaudio and Yuri Simoes, among others
Rookies:
---
-60kg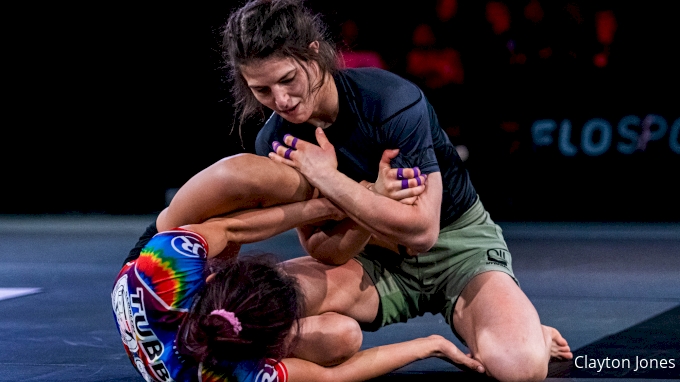 With four returning competitors — including four medalists — new to the ADCC World Championships, the Women's -60kg division will be a challenge for rookies to break into. Joining the veterans is one of the most prolific female grapplers in North America, Brianna Ste-Marie.
Ste-Marie's route to ADCC is one of the most dominant of the 2021-22 season; she won both of the ADCC North American Trials, touted as two deepest events of any trials in history.
In her ADCC Trials runs, Ste-Marie left no doubt that she was ready for the test of ADCC Worlds, defeating 10 opponents across both Trials competitions, including Alex Enriquez, Raquel Canuto, Nathalie Ribeiro, and Jasmine Rocha.
The Canadian phenom had an outstanding colored-belt career until her promotion to black belt in late 2021, and she is poised for continued success with her relentless pressure passing and an impressive arsenal of submissions.
Four years Ste-Marie's junior, Adele Fornarino of Australia will also be making her first appearance at ADCC as the division's youngest competitor following her gold medal placement at the ADCC Asia and Oceania Trials. En route to gold, Fornarino submitted three of her four opponents, demonstrating her dangerous guard.
Rookies:
---
+60kg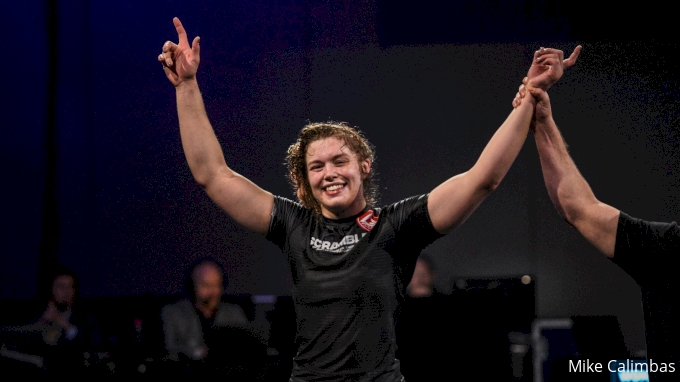 With the most newcomers of any division at this year's ADCC World Championships, the Women's +60kg division features seven competitors seeking their first chance at ADCC glory. Given the wrestling-heavy ruleset of ADCC, one rookie who will find herself well prepared for the World Championship is Kendall Reusing, a former state and national champion wrestler.
In addition to her wrestling accolades, Reusing won double gold at the 2019 IBJJF NoGi World Championships and had a perfect 5-0 run at ADCC East Coast Trials. Unable to compete at West Coast Trials due to injury, Reusing was invited to ADCC on the strength of her East Coast Trials performance and stellar competition record as one of the toughest female grapplers of her generation.
Rafaela Geudes could be the athlete to watch at +60kg. She brings tremendous talent and credentials to the ADCC stage. Representing the stacked Atos ADCC team, Guedes is an IBJJF No-Gi World and Pan champion, and the reigning Tezos WNO heavyweight champ. She defeated Kendall Reusing and Elisabeth Clay on her path to the WNO strap.
Rookies: