2022 ADCC World Championships
5 Returning Champs In At +99kg; Will They Be The Top 5 Seeds?
5 Returning Champs In At +99kg; Will They Be The Top 5 Seeds?
ADCC's +99kg division will feature 5 returning champions and 2 runners-up. In some ways, that makes seeding easier to predict. In other ways, harder still.
Sep 13, 2022
by Corey Stockton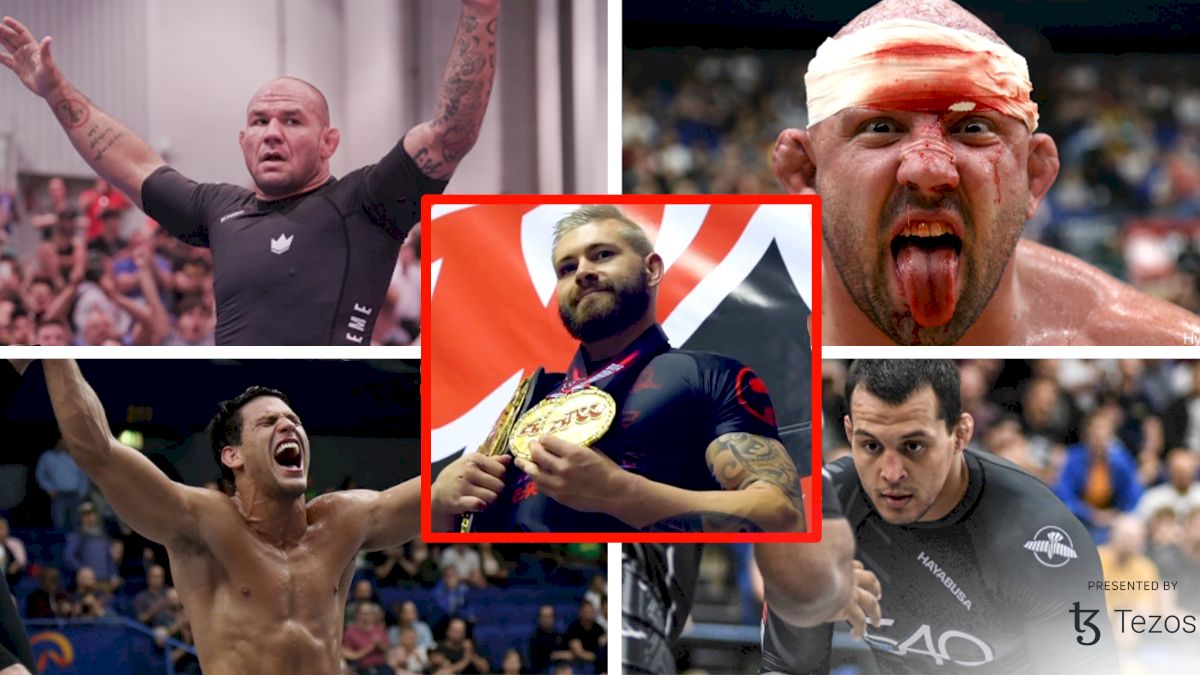 The ADCC 2022 World Championships are, to our rampant excitement, just days away. All 97 athletes have been named to the six divisions and the singular historic superfight. But the brackets have not yet been revealed.
Throughout the next few weeks, we'll be analyzing the roster of each division to try to make sense of some likely seeding permutations, and to make our best guess how each of these hypothetical brackets will play out.
NOTE: the brackets below are pure speculation of the FloGrappling staff, and have not been corroborated by ADCC officials.
---
The ADCC 2022 +99kg category is, on paper, the most loaded of any division in the tournament. Featuring six former World Champions — including the reigning ADCC absolute champ — there is more hardware in this division than in any other.
And with those former champions come a few obvious top seeds in this 16-man bracket. The easiest to predict is no.1, the reigning -99kg and absolute champion Gordon Ryan, who has gone unbeaten in nearly 60 bouts across different rulesets. Before he fights Andre Galvao in the legendary ADCC superfight this weekend, he'll take on the +99 kg division, and will be a whopping favorite to win it according to the betting lines
By the same logic, Felipe Pena should be the no.2 seed. He's one of few to beat Gordon in any ruleset, the only man ever to submit him, and the only man to defeat him in ADCC rules. Aside from his credentials against Gordon, Pena is a decorated ADCC competitor, the 2017 absolute champion.
Roberto "Cyborg" Abreu has the most obvious claim to the no.3 seed, as he won the absolute division in 2013, and also has an ADCC silver and bronze medals to his name.
If decade-old performances count toward high seeding, 2011 gold medal winner Vinny Magalhaes could be the no.4 seed, the final anchor in this bracket.
Orlando Sanchez could also be in the top eight seeds, with an ADCC gold in 2015 and a silver in 2017, alongside two silver medalists: Joao Gabriel Rocha who took the silver in 2013, and Nick Rodriguez, who claimed the runner-up spot in 2019.
From there, the seeding becomes a bit less predictable, but it's reasonable to assume that Victor Hugo will be in the top eight, as he earned a victory at ADCC 2019 before falling in the quarterfinals to Buchecha.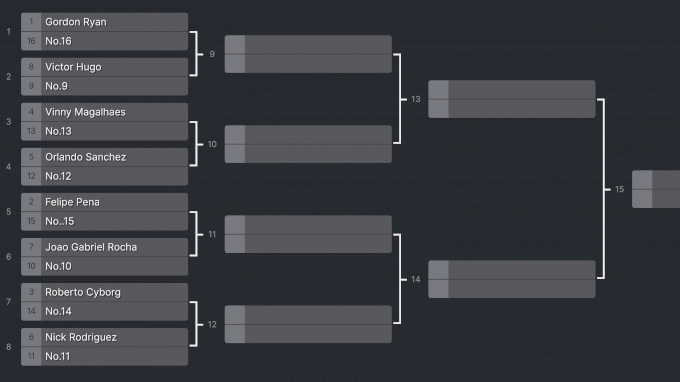 We can rely on ADCC regulations to help fill in some of the remainder of the bracket. ADCC stipulates that teammates must fight no later than the second round, and a number of teams are sending two athletes to the +99kg bracket.
Gordon Ryan and Dan Manasoiu, both of whom represent New Wave Jiu-Jitsu, will have to share a corner of the bracket, meaning Manasoiu will face Hugo in the first round. Therefore, he'll take the no.9 seed.
Roosevelt Sousa and Cyborg will also have to face in the second round, putting Sousa as the no.11 seed, on track to face Nick Rodriguez in the division opener.
Between them, in the no.10 spot, we can anticipate East Coast Trials Winner John Hansen, an ADCC veteran who defeated Max Gimenis in 2019.
Gimenis' ADCC veteranship could earn him the no.12 seed.
Haisam Rida could fill in at no.13, as he was invited during the trials period; while the two remaining trails winners, Heikki Jussila and Josh Saunders would probably slot in ahead of late round invite Damon Ramos.
There is a case that Ramos could go ahead of Jussila and Saunders, though, as he hit the podium in the two deepest ADCC trials to date, the ADCC East and West Coast Trials.
With those seedings in mind, here is how we anticipate the division to shape up.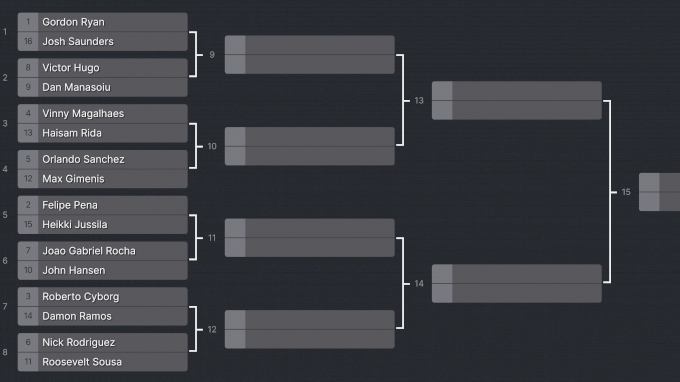 Are these predictions correct? Tune into FloGrappling on Friday, Sept.16 for the live bracket reveal to find out!