2022 ADCC World Championships
ADCC 2022 60+kg: What to Watch in the First-Round Matchups
ADCC 2022 60+kg: What to Watch in the First-Round Matchups
Here are a few things you can look for in some of the hottest first-round matchups in ADCC's history, focusing on the 60+kg division.
Sep 17, 2022
by Erica Zendell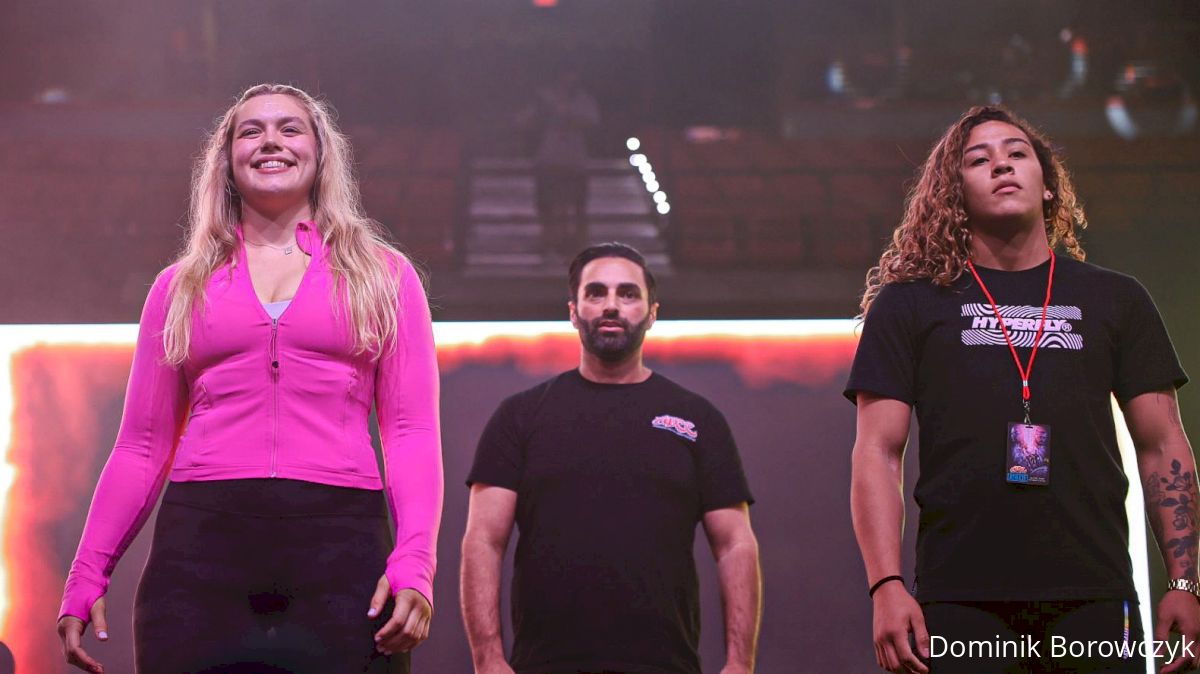 The brackets for The ADCC 2022 World Championships have officially been revealed. Here are a few things you can look for in some of the hottest first-round matchups in ADCC's history that showcase the past and future of women's jiu-jitsu.

This article focuses on the 60+kg division.
Gabi Garcia vs Nikki Lloyd-Griffiths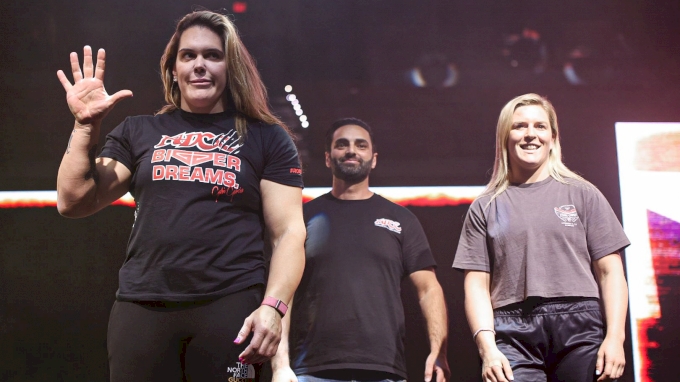 Gabi Garcia is going for her fifth ADCC title, and Lloyd-Griffiths is breaking in her new black belt against one of the legends of the sport. Look for Lloyd-Griffiths to try to off-balance and sweep from guard and chase Garcia's back as a potential path to victory. Watch out for Garcia's usual pressure and submissions from top positions, and use of size, strength, and experience to her advantage.
Rafaela Guedes vs Eleftheria Christodoulou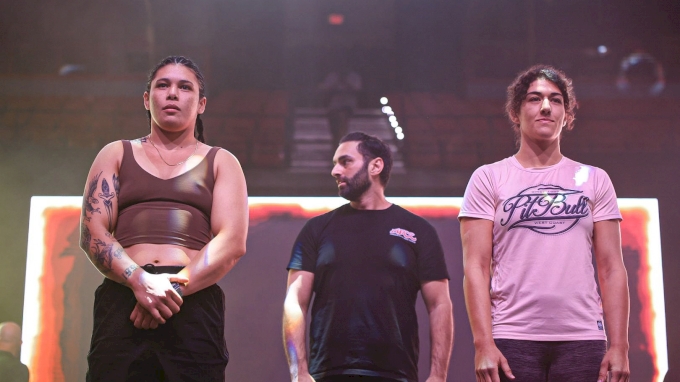 Rafaela Guedes can be counted on for heavy pressure and assertiveness from the feet. She's been dominant on the scene for years with good reason, holding submission wins against more than one of her fellow competitors in the 60+kg division.
Purely by name-brand recognition, it might be tempting to write off the first-round matchup as a no-brain W for Guedes based on her experience and dominance, especially in no-gi competition at the highest level. But don't count Christodolou out. She's held her own against pedigreed names in the past: Her pressure passing got her a 2019 Euros win over fellow ADCC 60+kg contender, Lis Clay. She took out Nia Blackman via decision and Maria Malayjasiak via last-minute points in her qualifying run to ADCC, with Blackman being one of the most promising up-and-coming heavyweights at the colored belts, and Malayjasiak being one of the most consistently-competitive heavyweights at Black Belt in IBJJF rulesets.
The styles of these two athletes are similarly top game and pressure oriented, and it will be interesting to see who can impose her game on the other–and what might happen if either chooses to play from guard.
Elisabeth Clay vs Amy Campo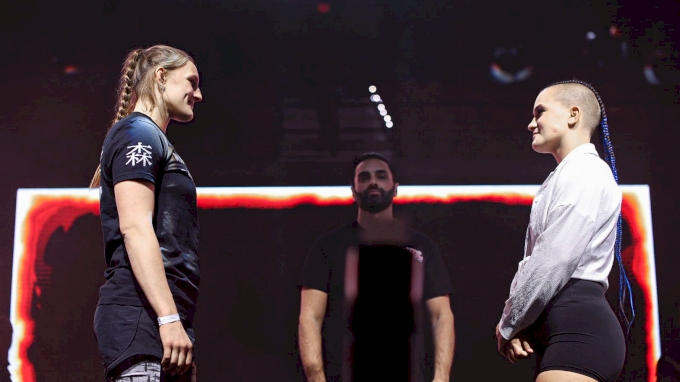 These two have been going at it since Blue Belt Pan Ams in 2017, and in the last six months alone, 2022, this is Campo and Clay's fourth time matching up against each other (ADCC West Coast Trials, American Nationals, and now ADCC). Keep an eye out for Lis' signature flexible guard, guillotine attempts, and foot locks against Amy's passing pressure and chasing the back–though if we see Amy choose to play guard, watch out for K-guard entries to leg attacks.
Kendall Reusing vs Giovanna Jara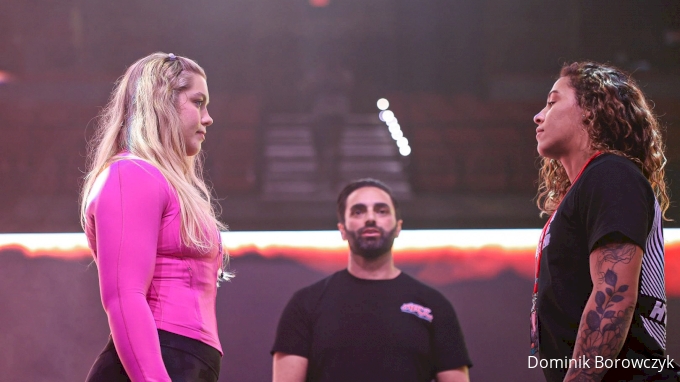 Reusing will come out strong on the feet and confident in her standup, but Giovanna's scrap and promise shouldn't be underestimated. After a breakout few years of winning Worlds at Blue and Purple Belt (double gold), Jara seeks to continue a year of success in competition at the highest level–but she's got one of the toughest roads to gold. If she can outlast Reusing's wrestling skills and submission-oriented no gi game, she'll have to face off the winner of Guedes v Christodolou.
Albeit in the gi, Jara's narrow loss (9-11, points) last month to the indomitable Gabrieli Pessanha on the AJP Tour in Miami suggests that she has what it takes to shock and upset the division of more experienced, heavier, and highly-established fighters. If she can scramble to Reusing's back, watch out for the rear-naked choke that won her three of her four matches at South American Trials.